---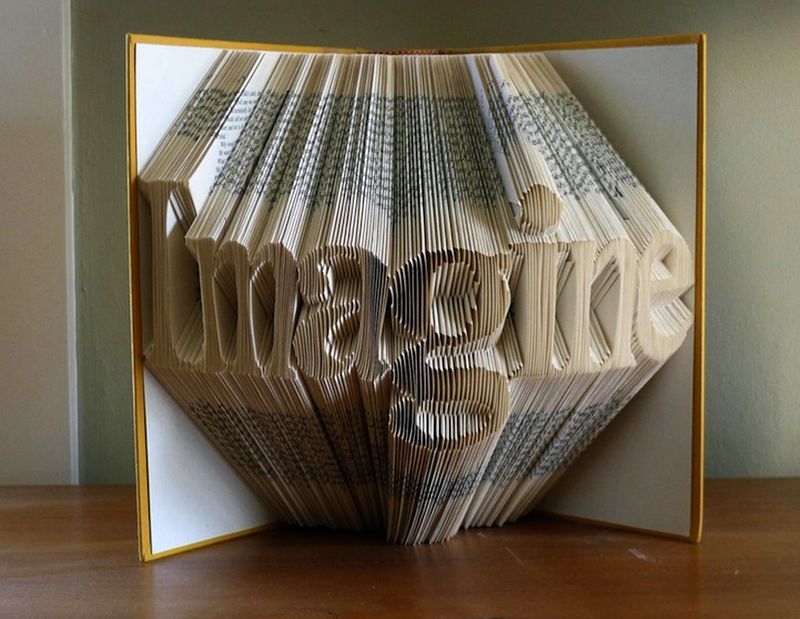 Art / Artists
Thought books are just the source of learning? Well, of course, they are. But Vermont-based artist Luciana Frigerio has been creating unusual art with folded book pages. Over the past 20 years, she has been making the unique collection of paper art called Folded Book Sculptures to express timeless messages that leave their impact upon the viewers.
By carefully folding the pages of recycled books, the creative artist makes various designs – from hearts to letters, words, symbols, and objects. For letters, she only uses Times New Roman and Helvetica fonts, as these fonts are more poignant compared to other fonts.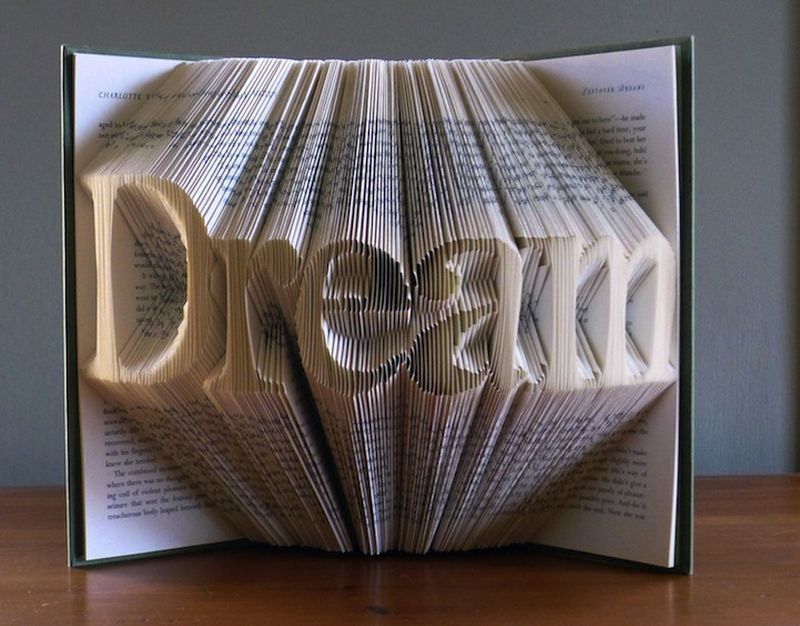 The talented artist knows well how to fold each page carefully to create desired letters forming messages of love, song lyrics, and inspirational words. The eye-catching designs featuring at the center of each book are crafted to express joy, hope, and happiness.
One man even used this intriguing artwork for a marriage proposal, setting the books up on the shelf in a bookstore and asked his partner to marry him. Even you can purchase these art pieces to express your emotions or to gift it to any bookworm. Available at the artist's Etsy shop LucianaFrigerio, the price range of the folded book art varies from $80 to $225.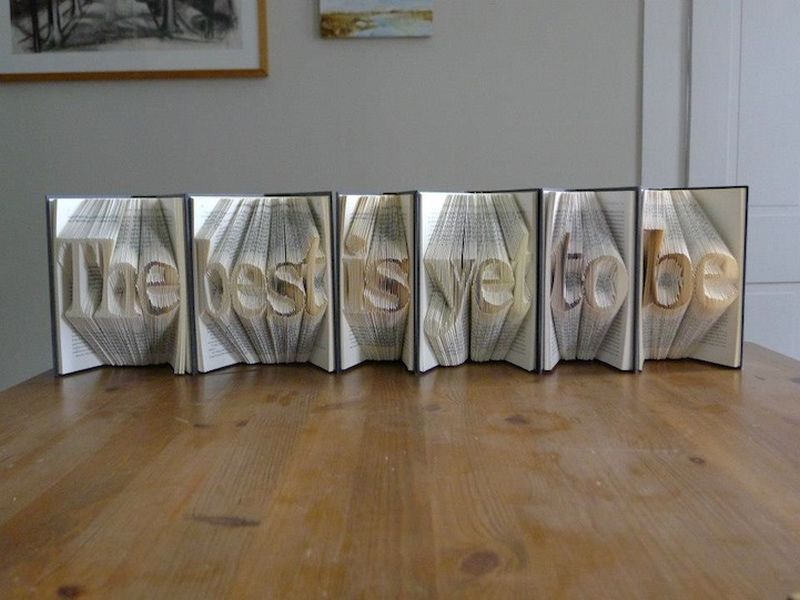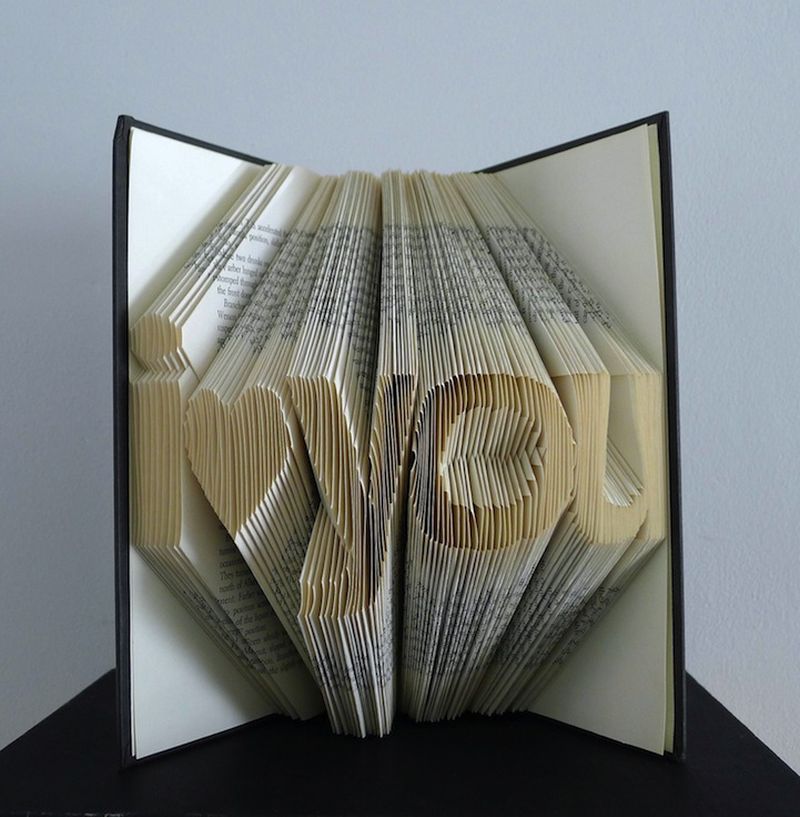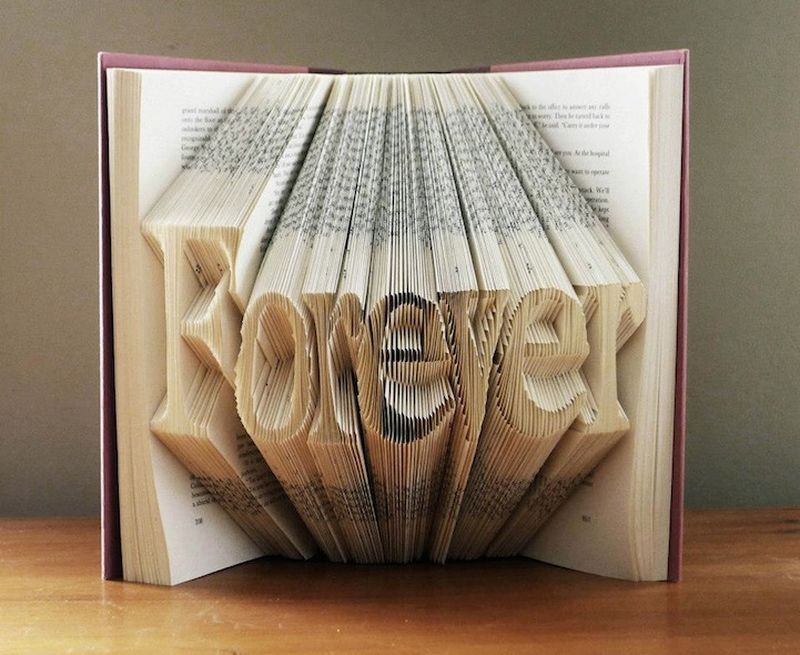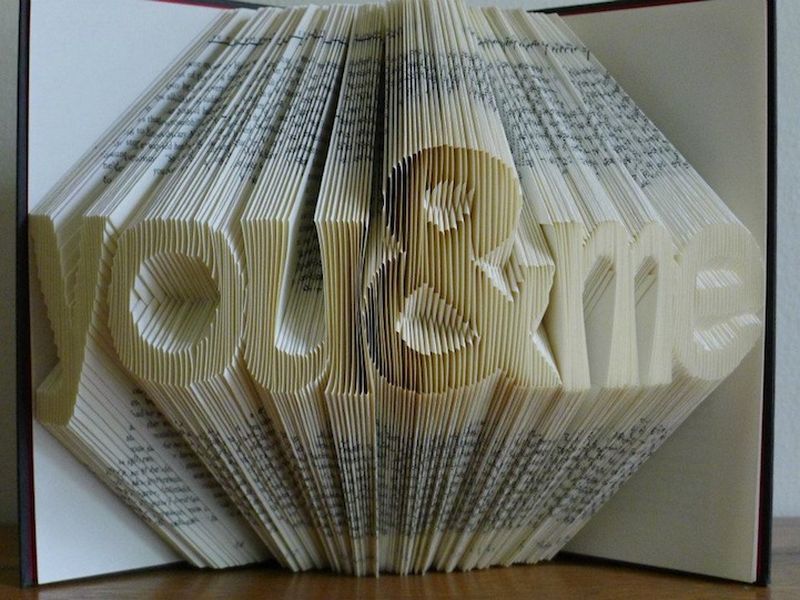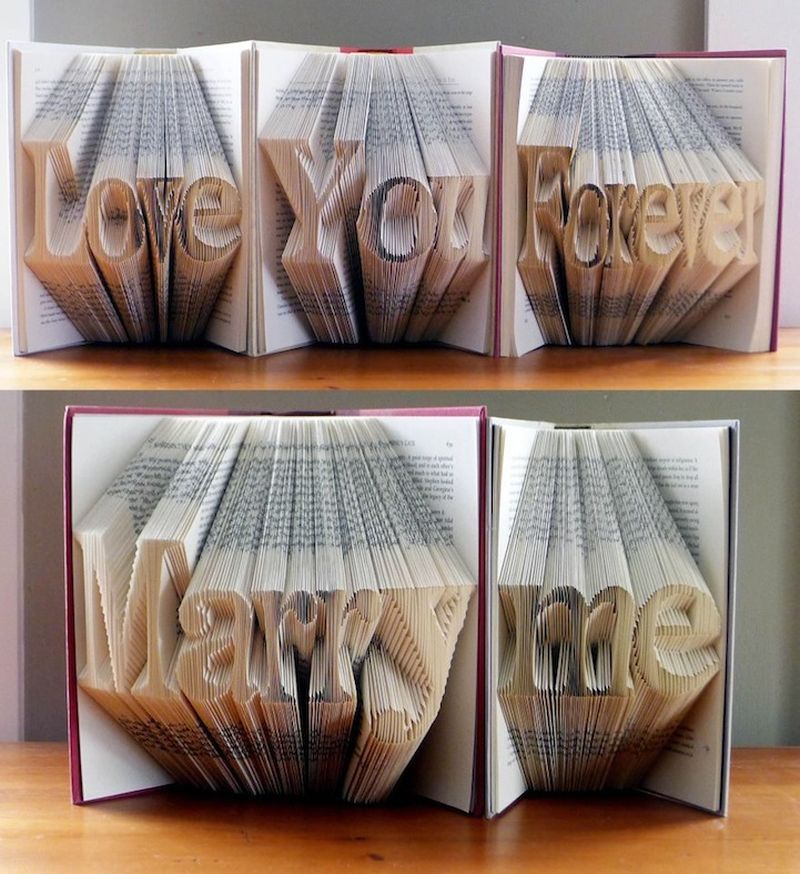 Via: BoredPanda