---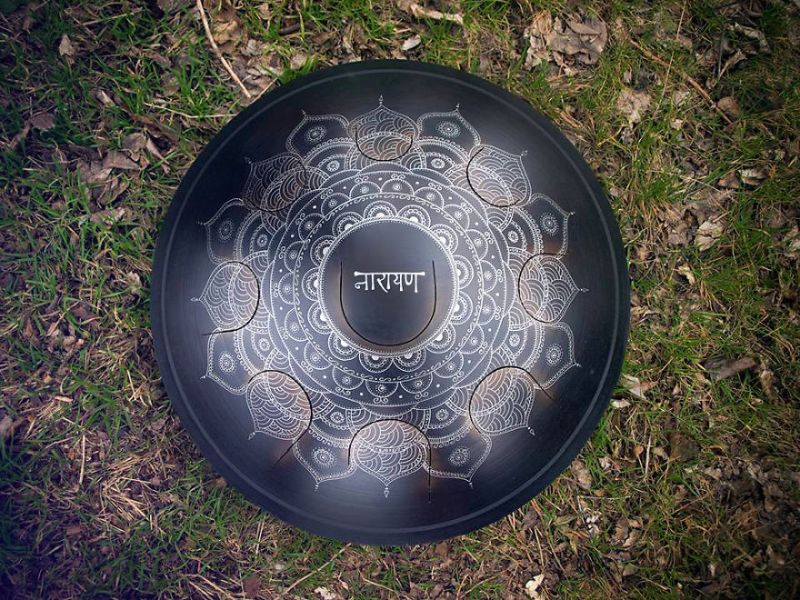 Instruments
Don't mistake this art piece as a home decor object, it's actually a musical instrument. Handmade by Ukrainian artist and musician, Dmitriy Gubarev, this musical instrument is called Guda drum (tongue drum) that looks as well as sounds truly out of this world.
Being passionate about native music, symbols, culture and arts, Gubarev always wanted to make his own musical instruments. But due to his full-time job, he couldn't find time to make his dream instrument. Later, he decided to utilize the time at night to make his dream come true. As a result, he created a beautiful drum that looks like a piece of art. This is the very first drum that he made five years ago: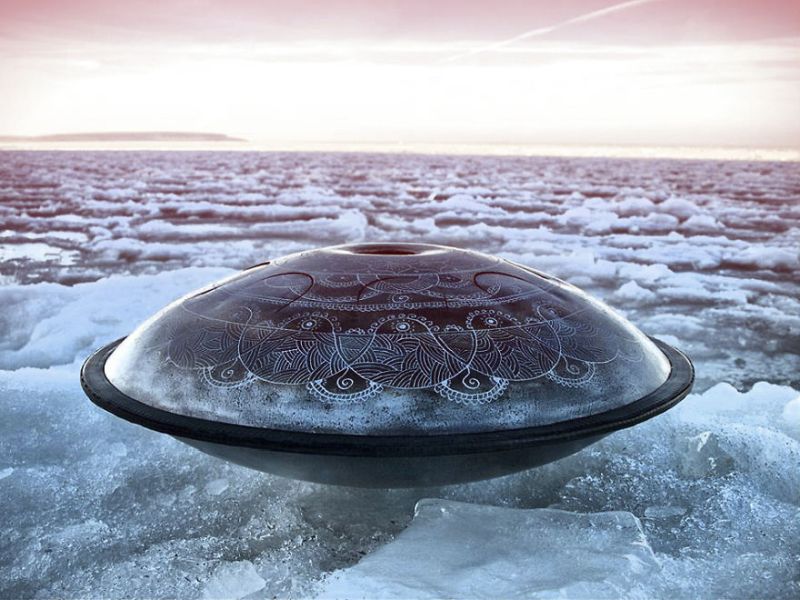 Since then, he never looked back and so far has created a number of musical instruments that look like flying saucers adorning beautiful symbols, ornamentation, and mandalas. Now he only makes these beautiful drums and sells them to support his family.
The interesting part is that some of these instruments feature some Hindi words like "Narayan," "Hare Krishna," etc. Plus, the decorative artwork is also reminiscent of ancient Indian illustrations.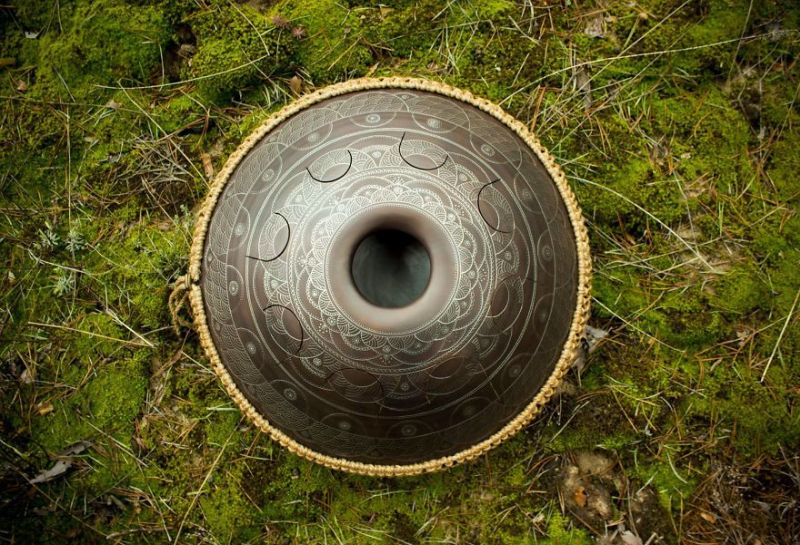 If you're interested in purchasing any of these magical drums, you may visit Gaubarev's Etsy shop GubarevDrum or the official website. The price range varies from $259 to $630. You can also see the collection of drums on Instagram.
For now, check out the clippings below to hear the heavenly sound of these artistic drums. Also, see more images after the jump.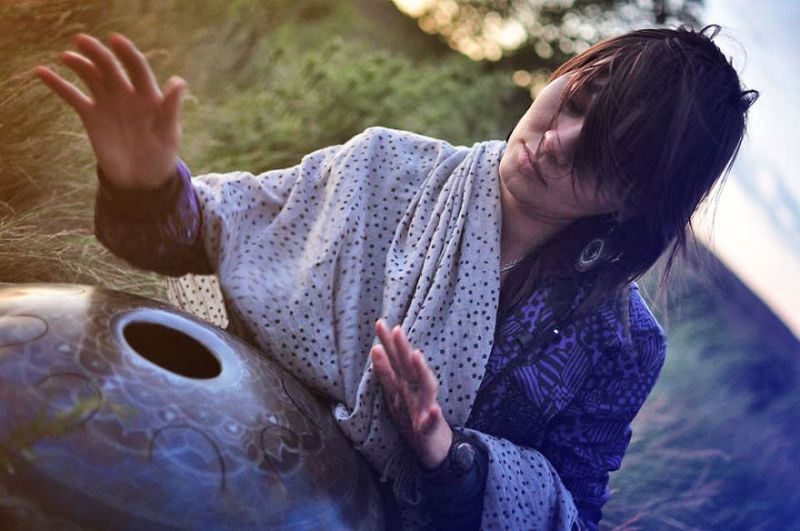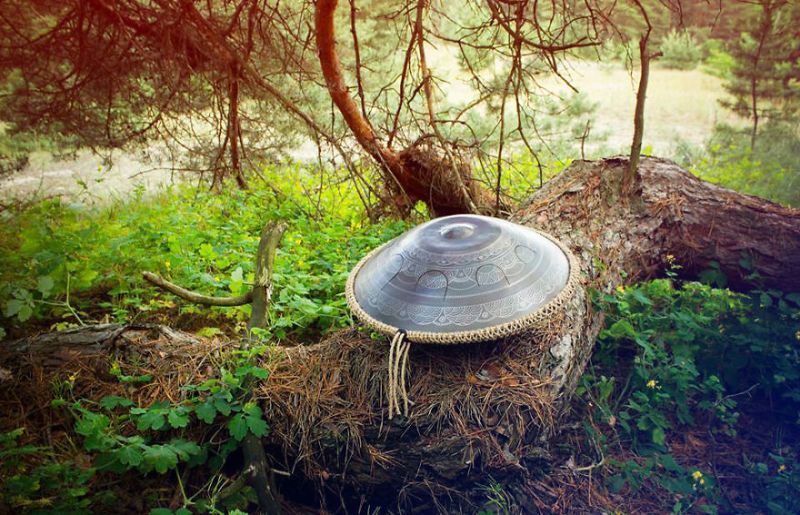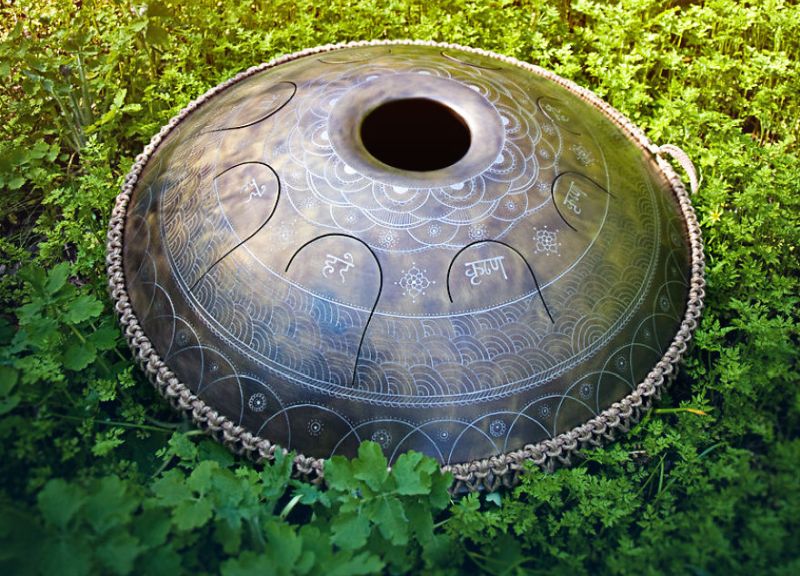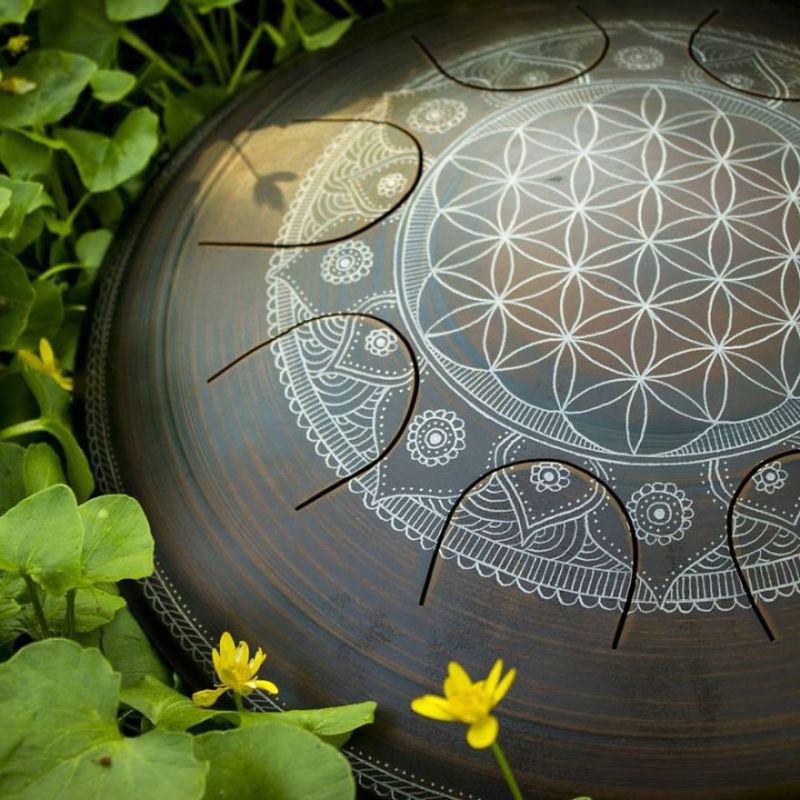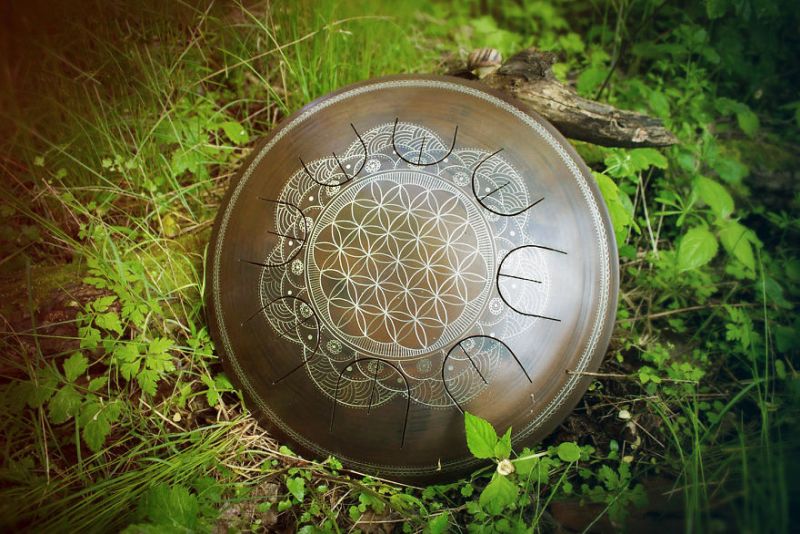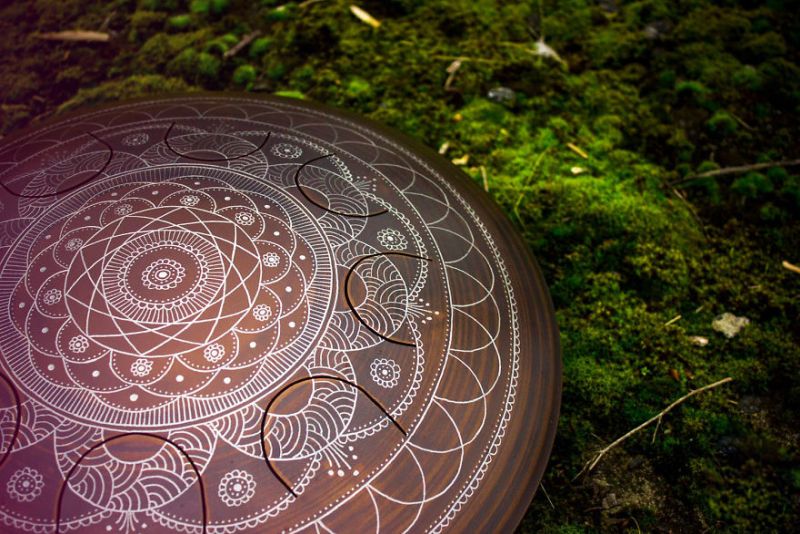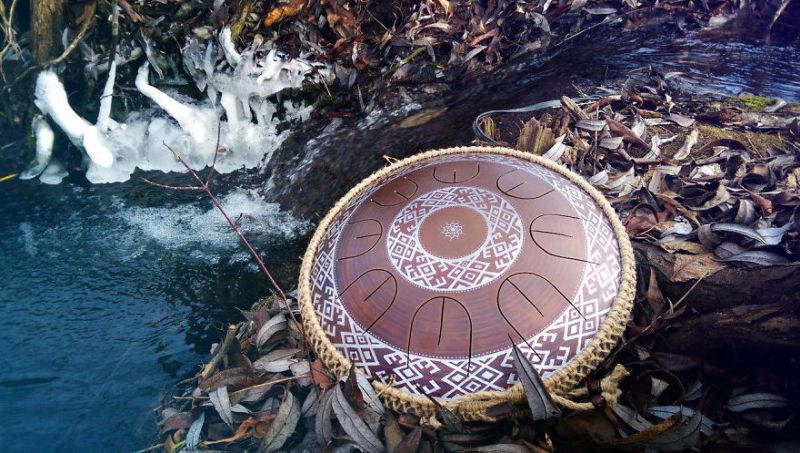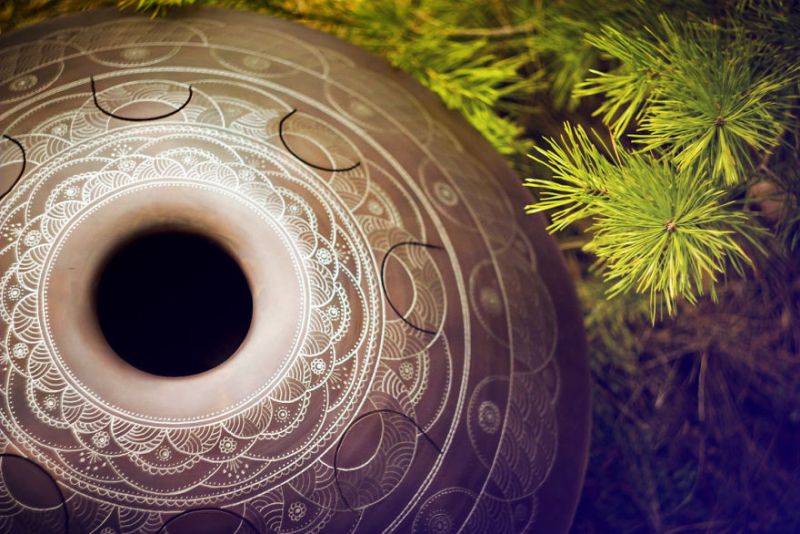 Via: BoredPanda