---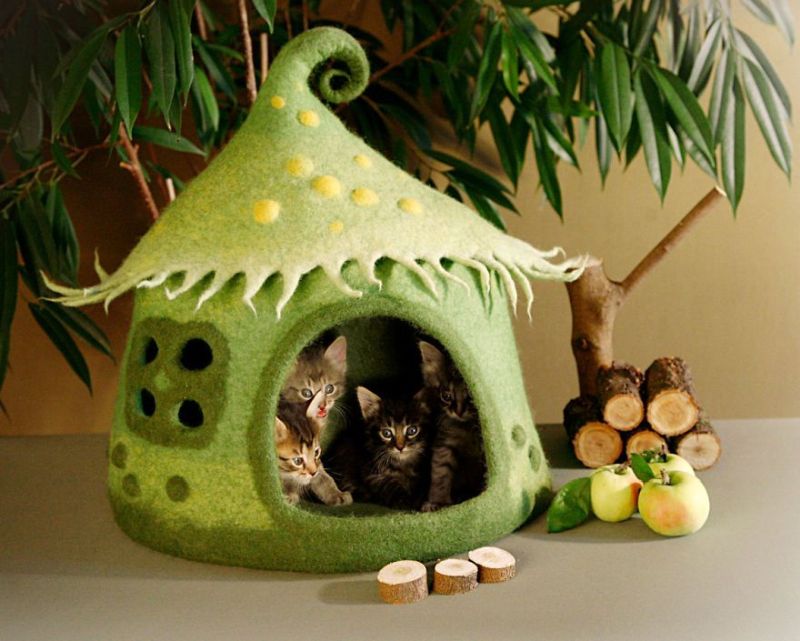 Artists / DIY
"Every cat owner knows, nobody owns a cat," but you surely can own a house for your adorable kitty. Ukraine-based artist Yuliya Kosata creates handmade felt fairy tale houses for cats. Felt is a textile which is produced by matting, condensing and pressing wool and other desired fibers together. It is recognized as one of the oldest known textiles used for making clothes, rugs, tents, etc.
Yuliya has always been keen to create new things while exploring her creativity in the fields of painting, sewing, photography and now felting. Few year back on her trip to Nepal, where she fell in love with the handmade felted objects. Since then, she started her journey with felt wool, trying to discover unique ways of using and recreating unique things with this material.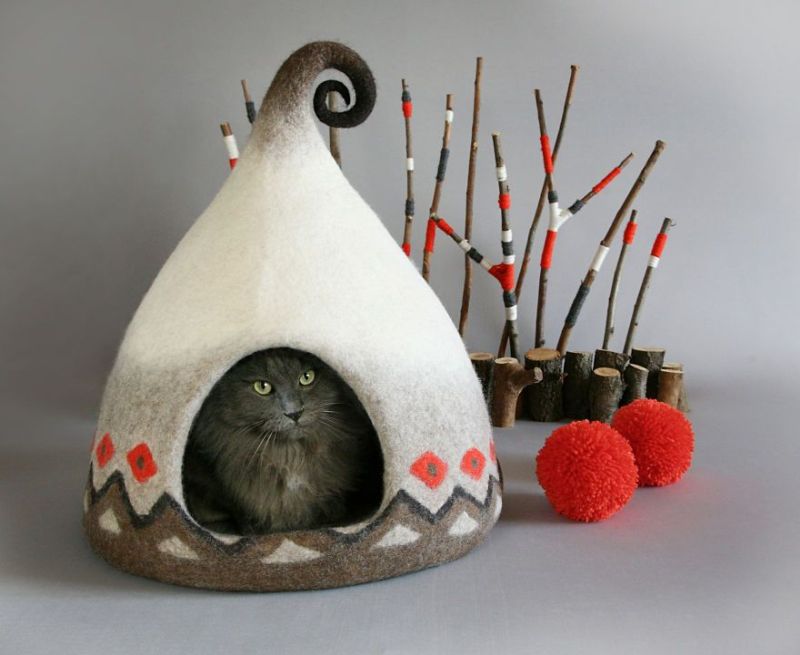 As Yuliya mentions, "Creating own world with own hands makes me feel like something from a fairy tale and wonderland united in one," and this is exactly what she has been doing with these cute little cat houses. The graceful organic shapes combined with bright playful colours adds edge to these houses, making them appear to be popped out of a wonderland.
So this winter, spoil your lovable cats with a cozy place of their own to sneak in. These felted cat houses will not only be cherished by your cats, but also serve as decorative pieces in your home, adding a dramatic twist.
You can purchase these attractive colourful fairy tale houses for your cats and kittens from the designer's Etsy shop.