---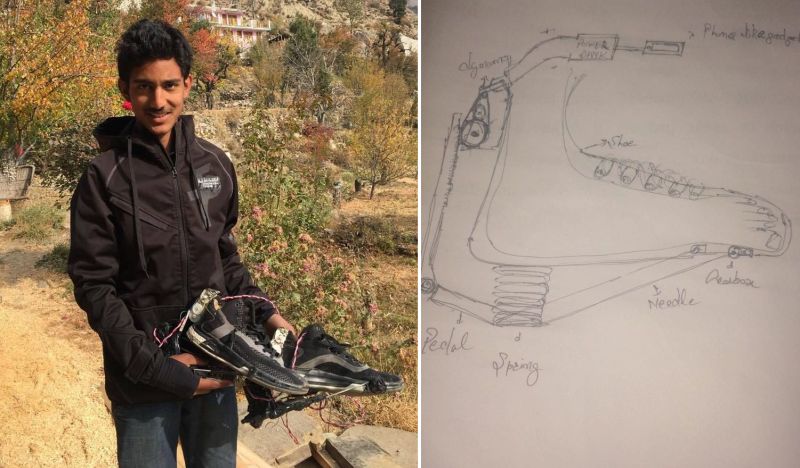 Inspirational / Offbeat
While researchers in various fields are focusing on alternative ways to harness energy in an environmentally-friendly manner, Harshul Rattan Vikramaditya Negi, a 15-year-old boy from Himachal Pradesh, has built electricity-generating shoes to charge devices. A specially designed device resides in the footwear to harnesses the kinetic energy as people walk.
Hailing from a beautiful Kanam Village in district Kinnaur, Himachal Pradesh, Harshul studies in Class 11th in Government Model Senior Secondary School. He has created the special footwear due to unavailability of electricity in this region. With the help of his aunt Ankita Negi and grandfather Nav Prakash Negi, he has managed to build this eco-conscious electricity-generating device for his school project.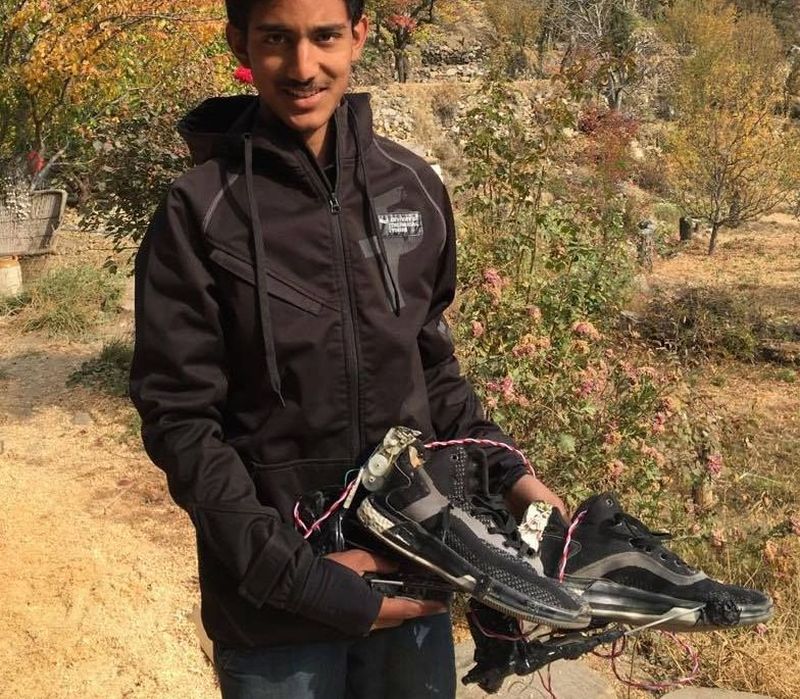 Even his school authorities provided charts, paints, and other small devices to Harshul for completion of this project. According to him, it is the simplest model that can produce electricity by footsteps. To harness electricity, a small in-sole generator is fitted into the shoe and it can even run Arduino and other low-power circuits such as RF and Bluetooth transmitters.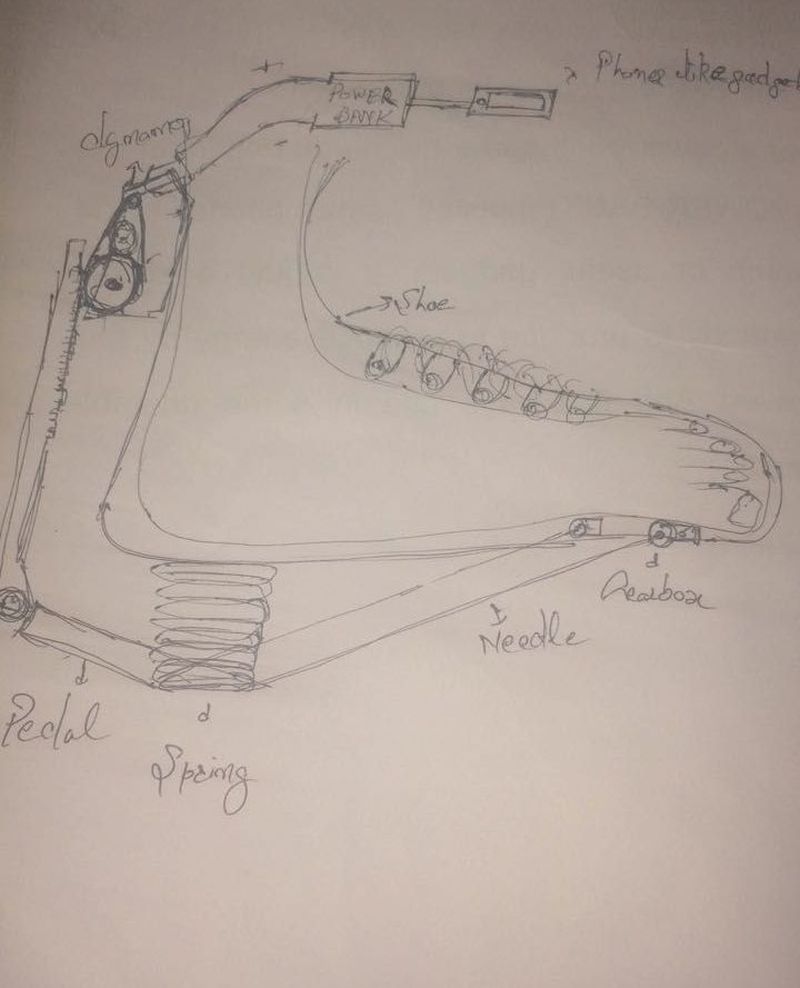 As a person walks, this prototype gets displaced within the shoe by spring power and further regains its original position. This uniform motion helps in generating electricity, depending on the footsteps taken by a person in a day. It can produce electricity while walking and jogging – without depending on any external power grid.
All the electricity generated with this method is 100-percent eco-friendly because it's harnessed by kinetic energy from pedestrians. Using this shoe prototype, we can easily charge our phones and other electronic devices. Furthermore, it can also be tweaked to accommodate various sensors, like telemetry circuits for health monitoring or GPS tracking chips for hiking.
So far, he has presented his electricity-generation shoe model at block, district, as well as state-level competitions. We hope that he gets some government help to take this model to a large scale so that every region – not just in Himachal Pradesh but the entire nation – that suffers without electricity get enough power to charge their small electronic devices in an off-grid manner.