---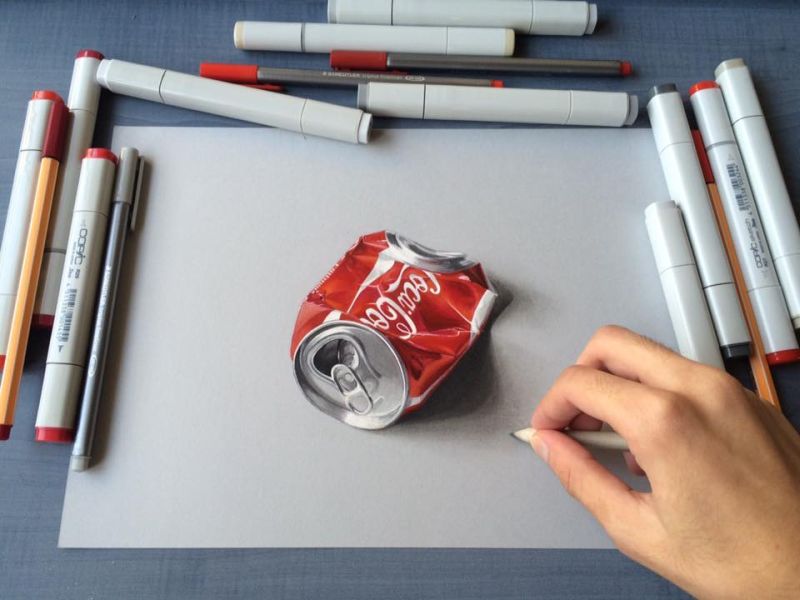 Featured / Sketching
Well, this is not a crushed coke can, it's an incredibly photorealistic drawing by a 19-year-old Indian artist – Sushant Sushil Rane from Mumbai, India. He typically uses Copic markers and graphite pencils to create realistic 3D drawings, which look so real that you might mistake them for photos.
Pursuing his Bachelor of Arts degree at Ramnarain Ruia College in Mumbai, Rane is a self-taught artist who creates a hyper-realistic objects on a piece of paper with all his heart and soul. Although it takes years of practice to excel in the art of hyper-realistic drawings, but it's commendable that this teenager has mastered the skill of photorealistic sketching at this young age.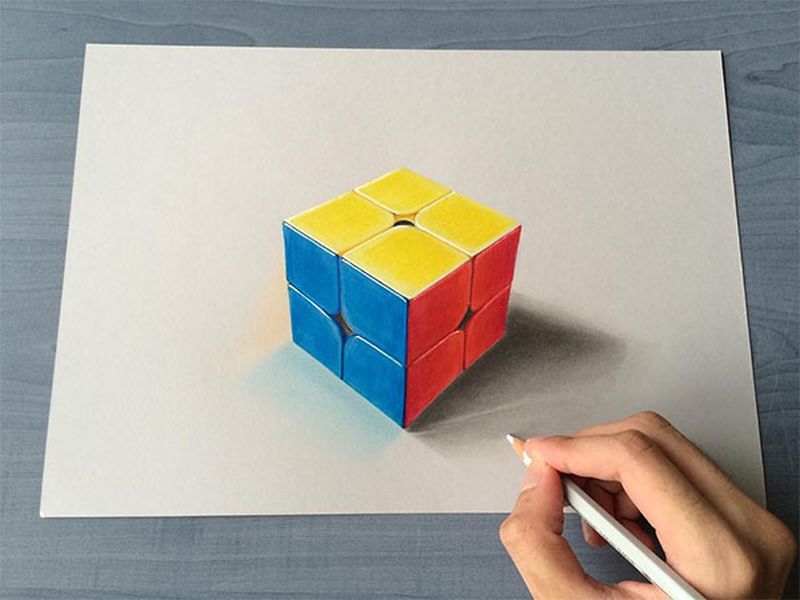 This proves that art has nothing to do with age, genre, class, or boundary. Rane has created a wide variety of realistic objects on paper, including bulbs, fried eggs, Rubik's cubes, knives, glasses and more. These drawn pictures seem to be sprouting out of the canvas, almost tangible with real feel and a nice blend of colours.
It's truly unbelievable to see how an artist can create magic out of the blue, using simple drawing tools and creative tactics. It needs just the right amount of colours, strokes, and textures to create a masterpiece that looks incredibly real. Hopefully, it will give skylines to beginners to continue drawing and master the art with determination.
Check the complete collection by this young chap in the images given below. You may also follow him on Facebook to  see more of his stunning 3D works.
A can of coke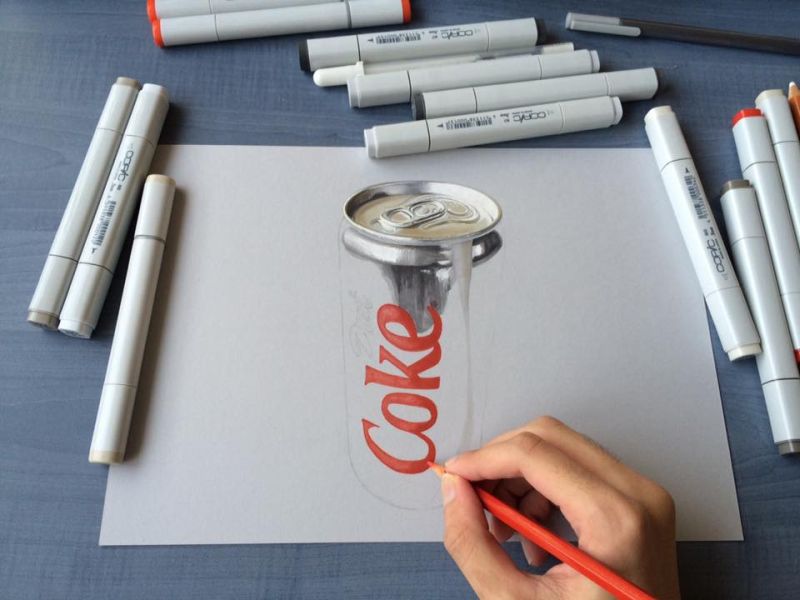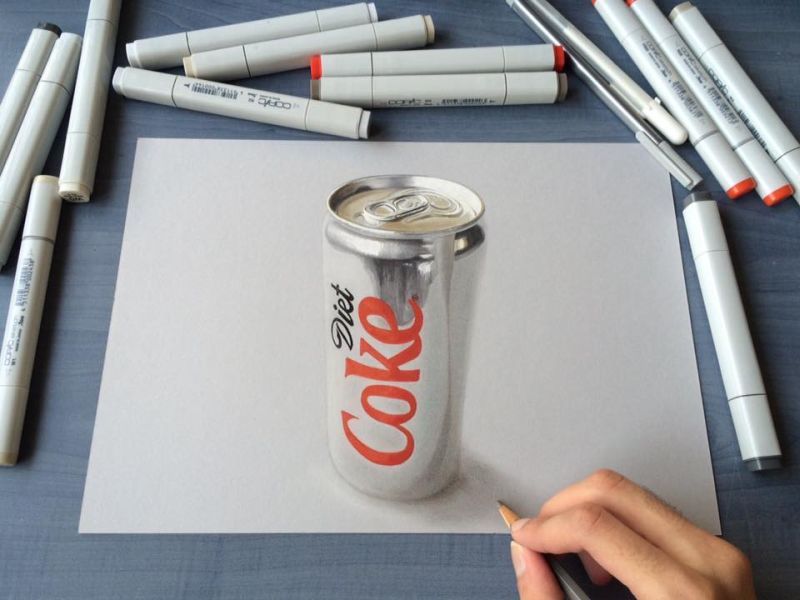 Crushed coke can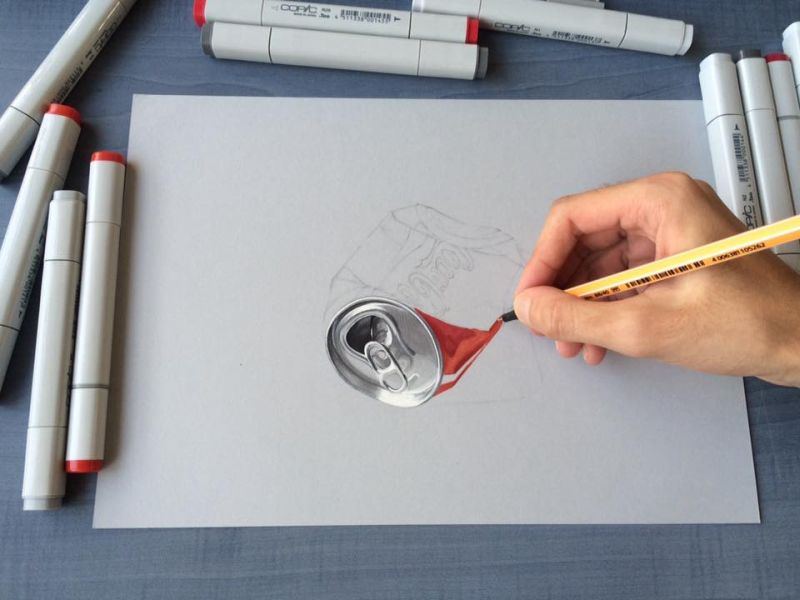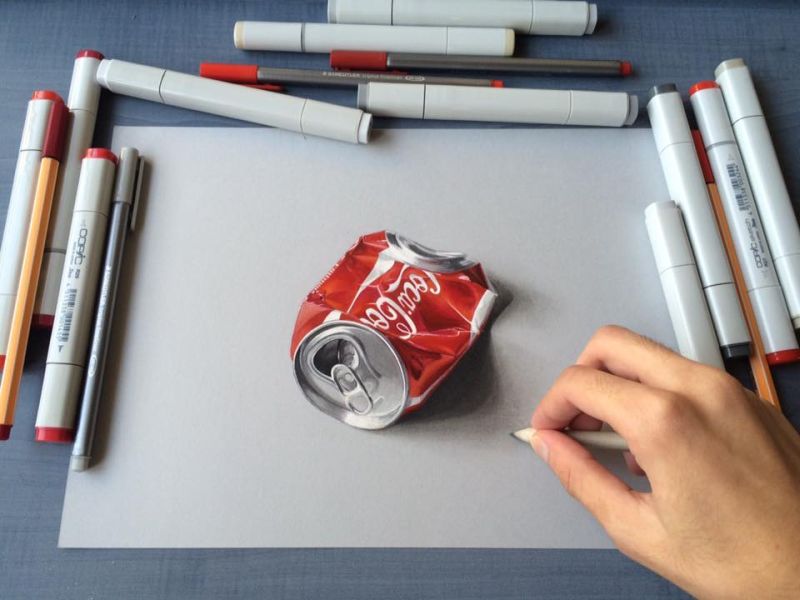 Unbelievably realistic glass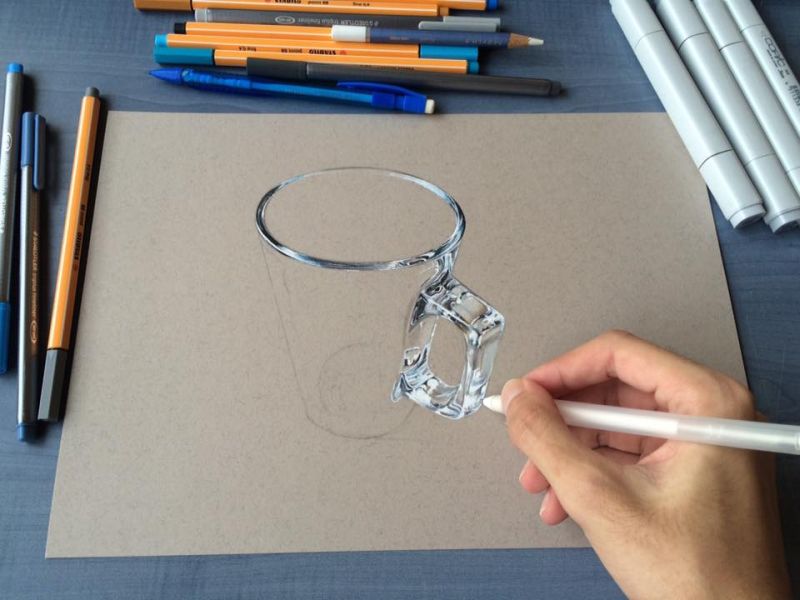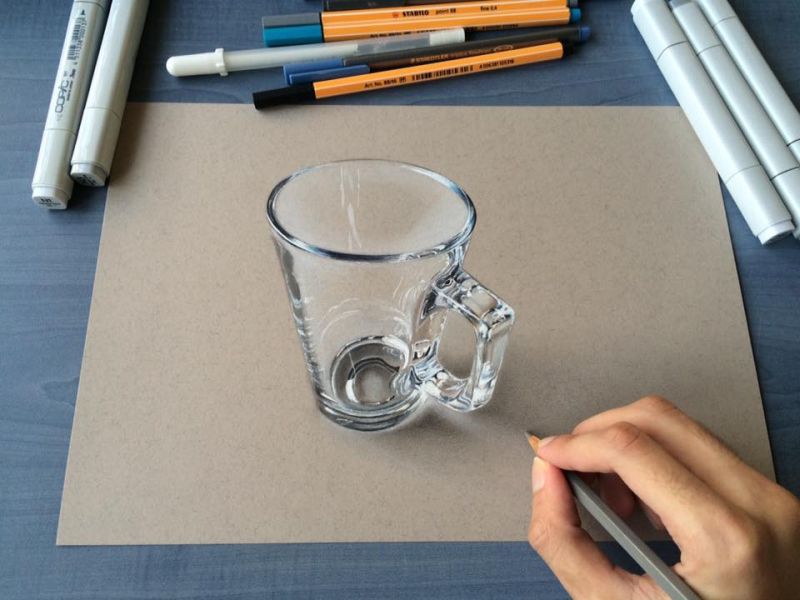 The light bulb seems that it's gonna light up any moment now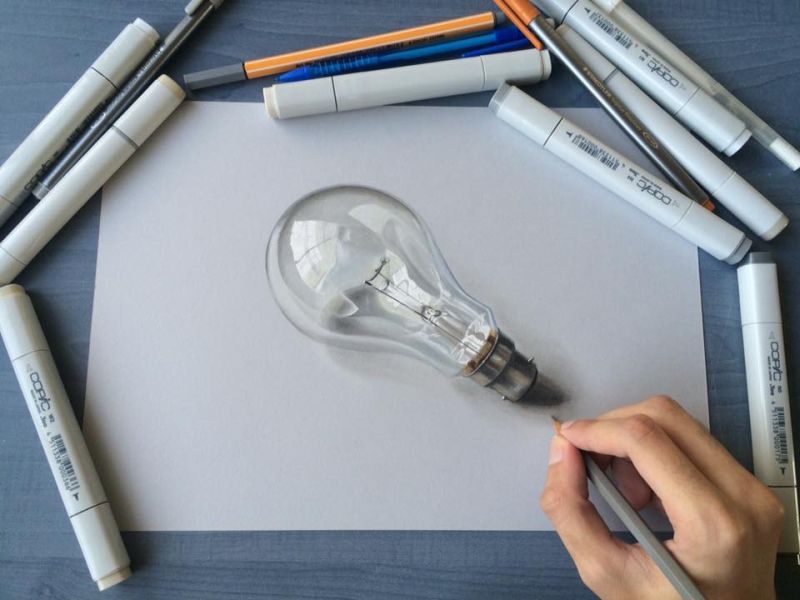 Mobile phone anyone?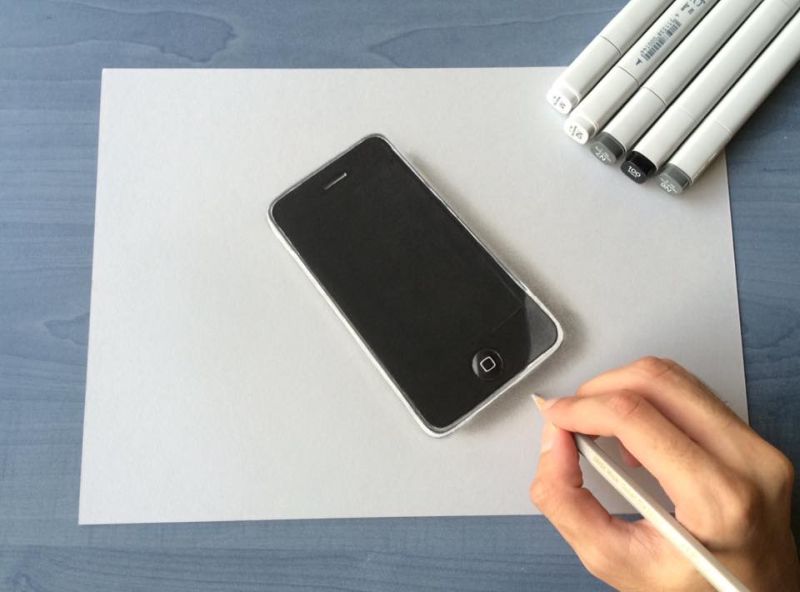 Knife for chopping!!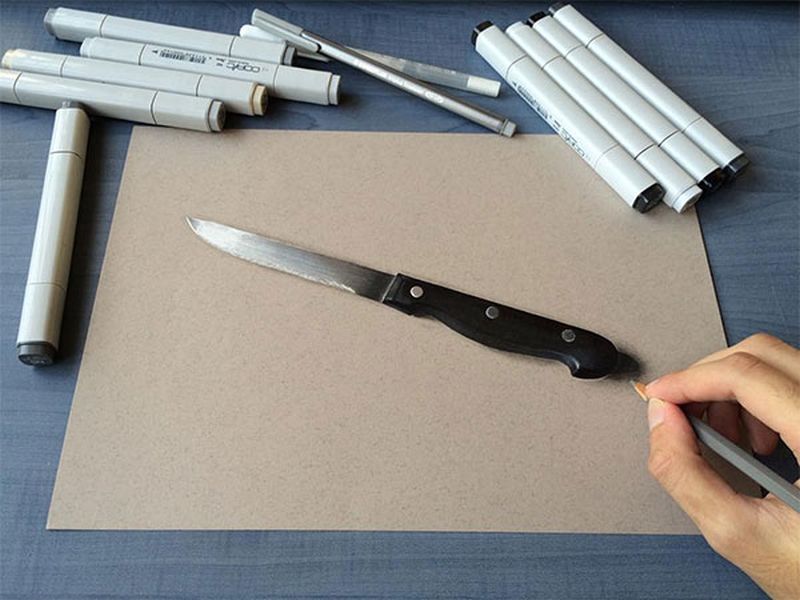 Can you solve this?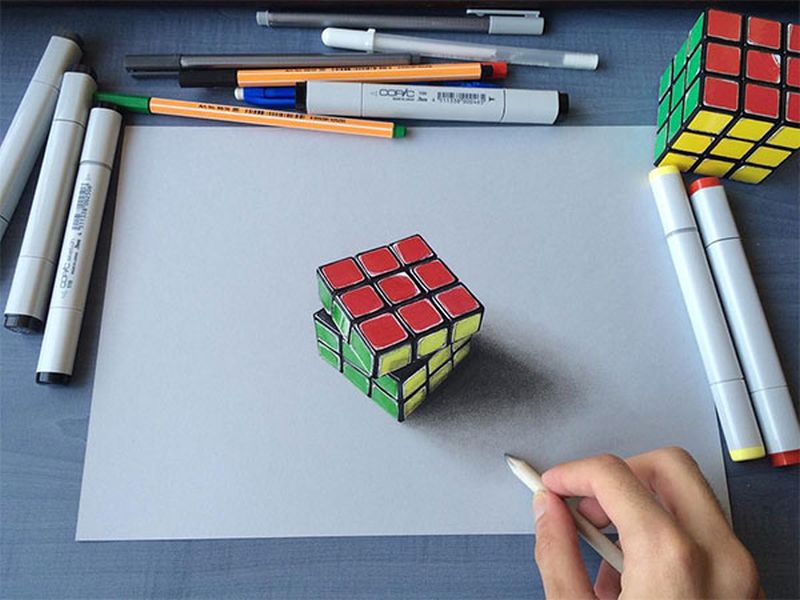 All cracked up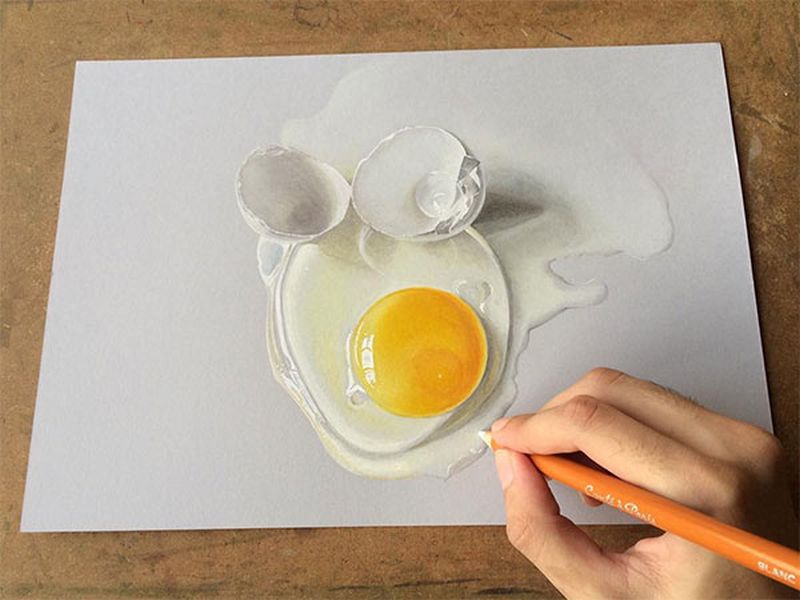 Sunny side up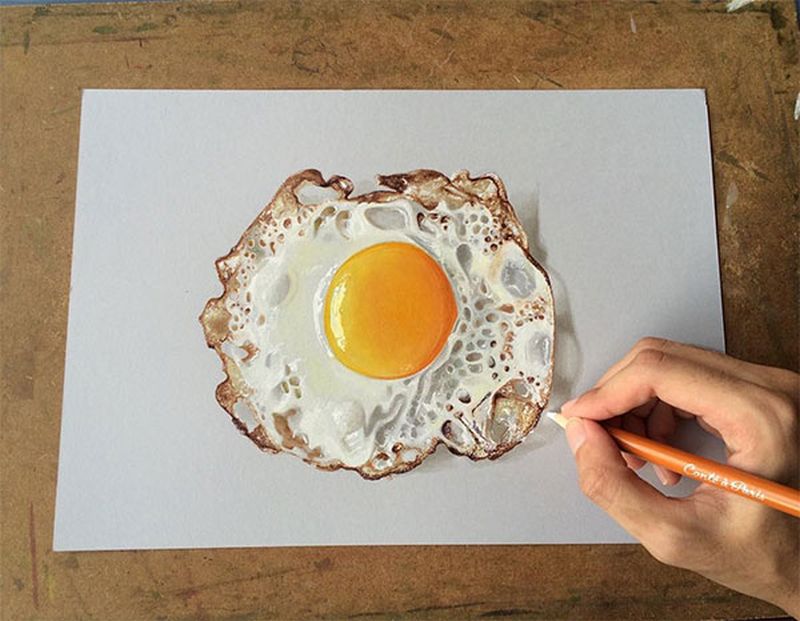 Scissors for crafts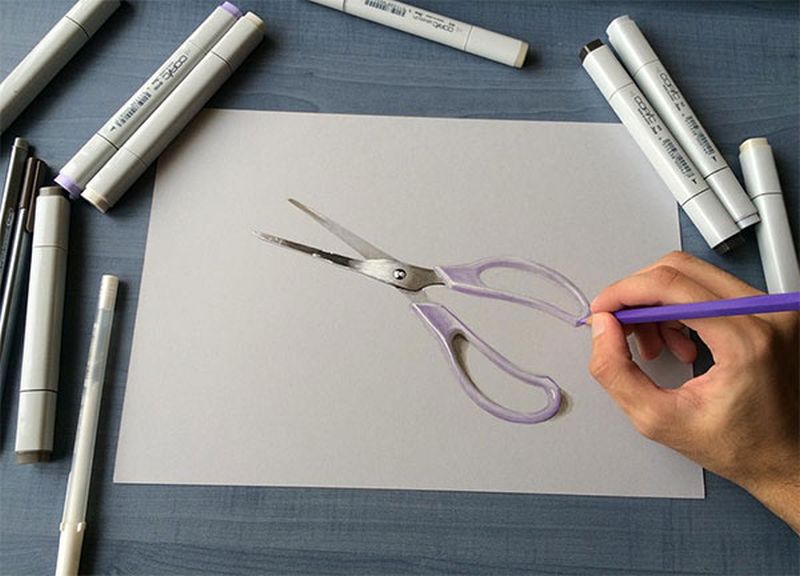 A coin for piggy bank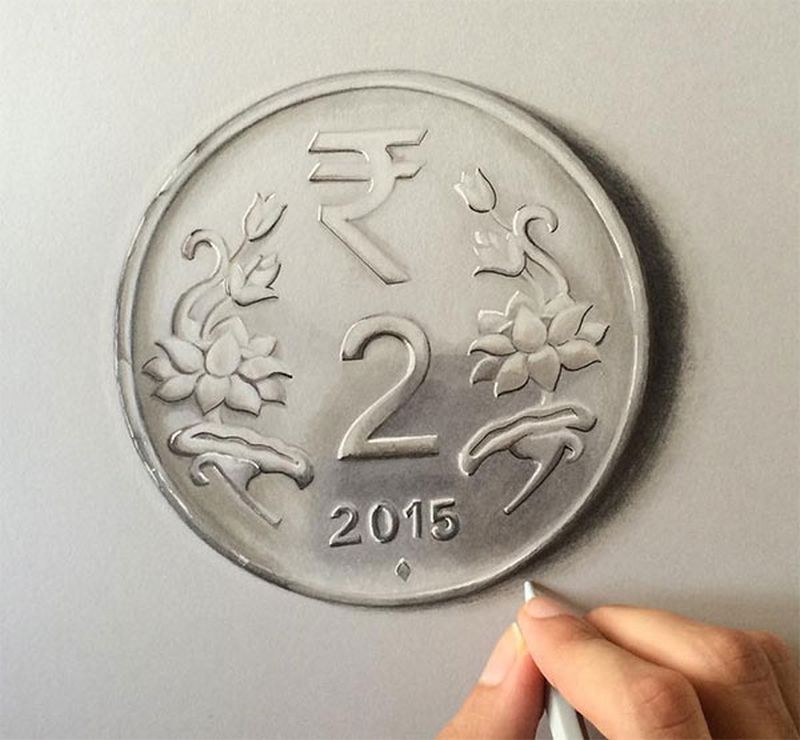 Please, pass the fork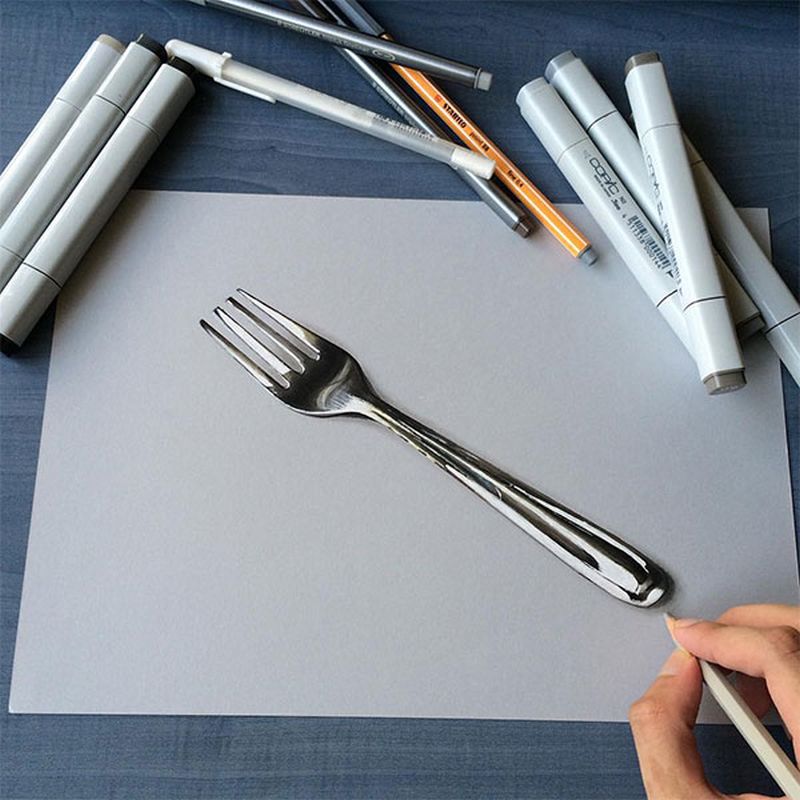 Yummy, Nutella!