---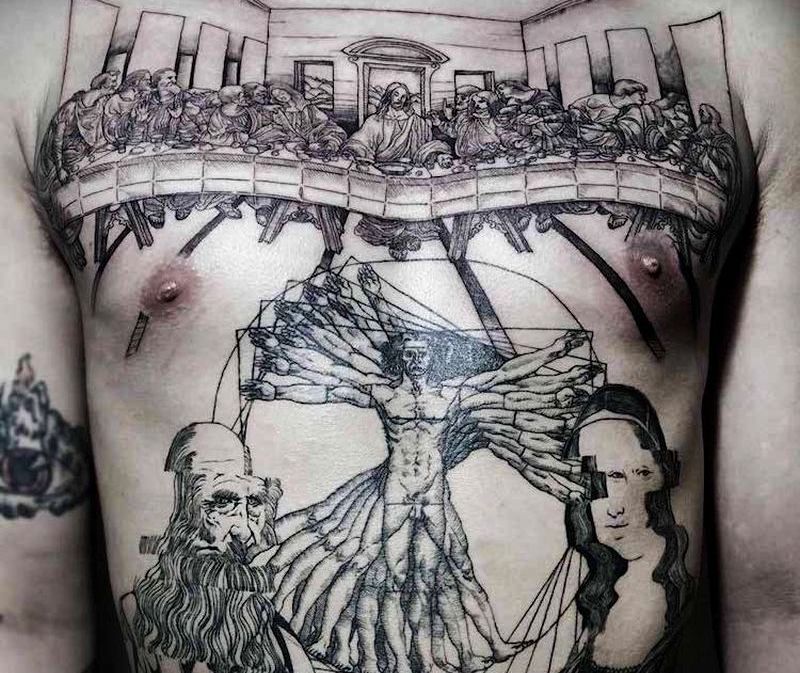 Art / Featured / Tattoos
Are you a tattoo lover who also admires historical artworks? If yes, then you're surely going to admire these museum-worthy tattoos that are paying tribute to some of the iconic works of art history. Probably Picasso, Da Vinci, or Van Gogh comes to your mind when you think some of the world-renowned artists. Keeping the famous artwork alive, people are recreating historic art pieces in form of tattoos.
From 'The Great Wave Off Kanagawa, Hokusai' to Van Gogh's Starry Night, here are some of the modern tattoo designs featuring historical artworks, which make these tattoos totally worthy of being displayed in a museum.
You can see that each tattoo has been done with a great amount of detail, making each one visually-appealing. These tattoos are certainly going to grab the attention of many art lovers, tattoo artists, and tattoo lovers.
If you're looking for a design inspiration for your next tattoo, then you may get unique ink ideas by looking at these coloured as well as black-and-grey tattoos that are made by different tattoo artists from all over the world.
Feast your eyes on these 20 scorching hot tattoos inspired by famous artworks. Which one is your favorite that you'd like to get inked on your body? Share your thoughts in the comment section below.