---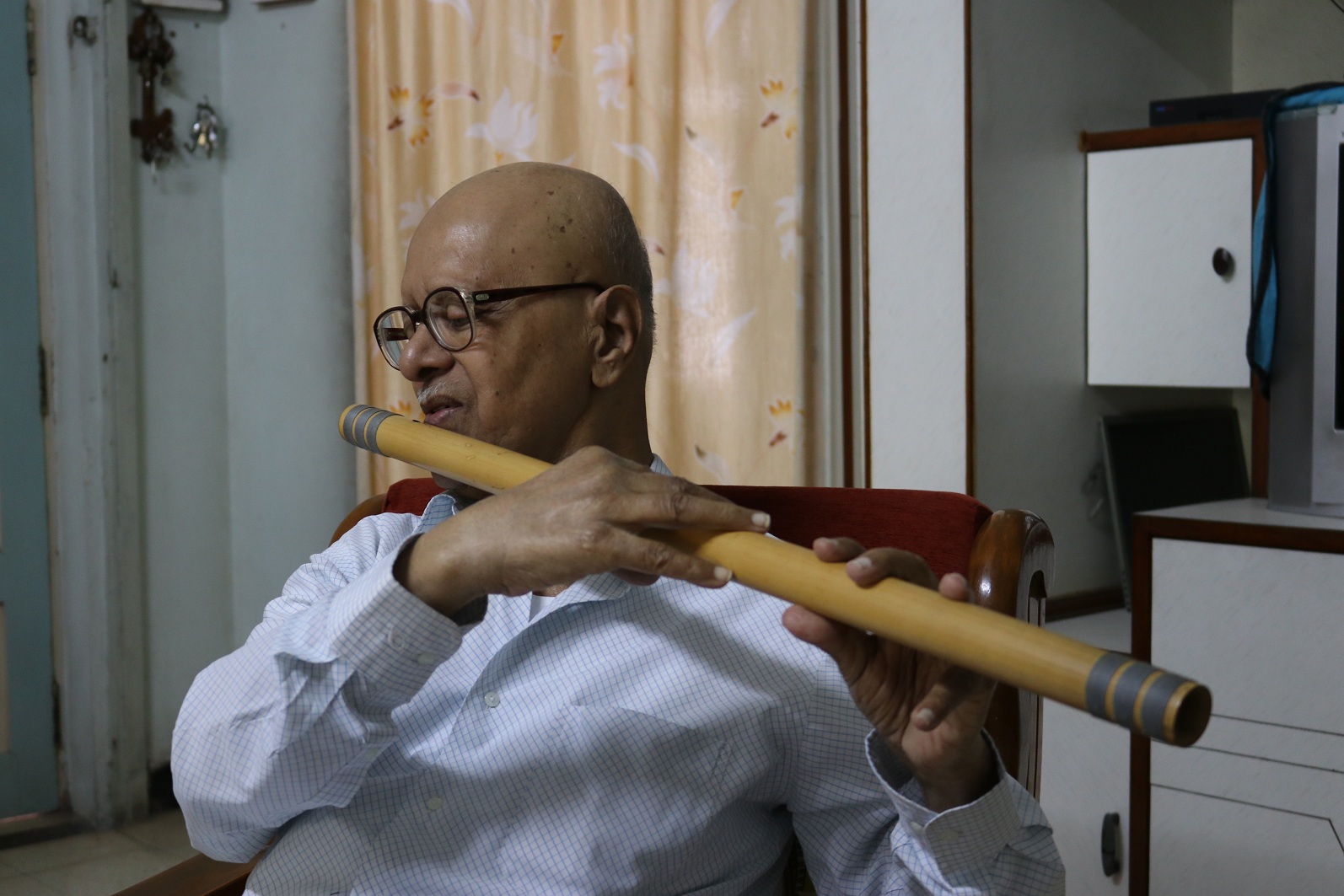 Art / Artists / Music / Sketching
An artist suffering from a mental block has a huge mountain to climb, but for a visually-impaired artist, it's a whole new level of struggle to overcome. Ashok Sangle is a 75-year-old artist from Kolhapur who has lost 90-percent of his vision but still following his passion for playing flute and sketching. This visually-impaired artist proves that art is all about your unique perspective and how you wish to battle out your weaknesses to achieve something bigger.
Sangle had to quit his studies after Class 10 due to his weak eyesight. Although he started working in his small electronic shop, his inclination towards playing flute encouraged him to learn it. He started practicing this small instrument for at least seven hours on a daily basis. Even the strenuous work hours didn't trouble him as his passion for becoming a flautist has been quite strong.
His passion for flute began when he was in school. He used to play bugle in his school band but in 1990 he had undergone cataract operation and lost 90-percent of his vision due to a damaged never. Despite the hardships of life, his passion for playing flute has kept him going and has also added positivity in his life.
The passion for music runs in his family. Even his father Gajanan Sutar used to play harmonium and weekly Bhajans in his house were an inspiration for Sangle to pursue his passion. In 1995, he came in contact with Rajendra Kulkarni, a well-known flute player from Belgaum, who decided to teach him how to play the flute. After that he didn't look back and just followed his inner voice.
Besides playing flute brilliantly, he also plays mouth organ and draws amazing sketches that you'd never believe are made by a visually-impaired person. He still believes that quitting is not a good option. One should do what they strongly want to pursue in life – as nothing fuels a spirit like passion.
Via
:
TheBetterIndia