---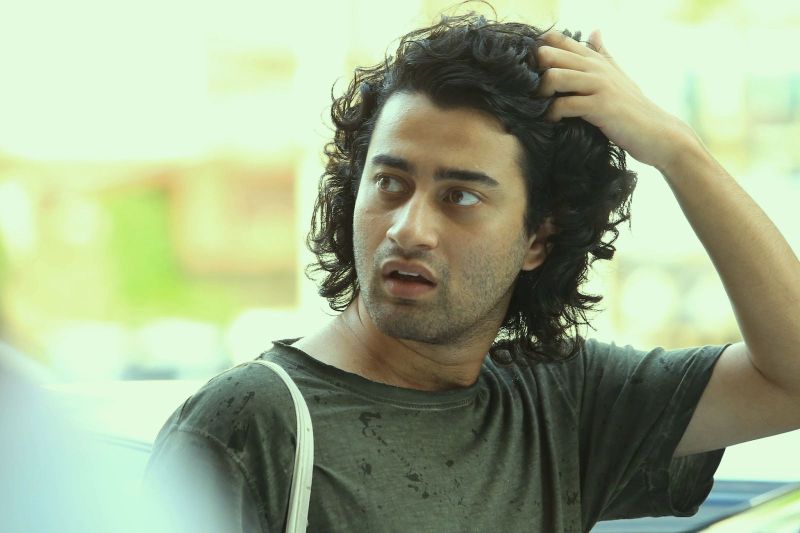 Interview
Besides scenic terrains, Shimla is a home to many talented people tapping their creative potential. Siddharth Chauhan, Shimla-based emerging filmmaker, is one skilled person who's moving confidently in the direction of his dreams. His latest short film 'Pashi' has become the talk of the town since it has made it to the Oscar qualifying festival – i.e. Rhode Island International Film Festival (RIIFF) to be held in August.
26-year-old independent movie maker's film Papa has already bagged the Satyajit Ray Award for Best Film at the London Indian Film Festival last month. Soon after this huge international acclaim, now his latest film Pashi has begun its journey to the Oscars. Some parts of this short film are shot in his village Dhanoti, whereas the majority of it has been shot in Sunta Lodge, a wooden mansion in Khalwan village in Shimla.
Watch Pashi – Official Trailer on YouTube
The Academy of Motion Picture Arts and Sciences selects some of the best films from around the world, which are premiered at RIFF as Oscar qualifiers. There is no direct entry to the Oscars in the short film category, and Pashi is the only Indian film to be selected for the prestigious festival this year.
Recently, Siddharth talked to EdgyMinds and shared some of his life experiences as a young filmmaker. In honour of his film making it to such a prestigious international film festival, let's have a look at his journey to becoming Shimla's rising star filmmaker.
His early life and beginning of his career as a filmmaker
Siddharth has obtained MBA degree from Himachal Pradesh University of Business School, Shimla. He even completed his primary and secondary school education from his hometown – from ECI Chalet Day School and Dayanand Public School, respectively. He started making films in 2012 under the banner Secret Corridor Pictures. He had many interests during school days, but eventually discovered that filmmaking is the only way he could give a concrete shape and form to all his interests.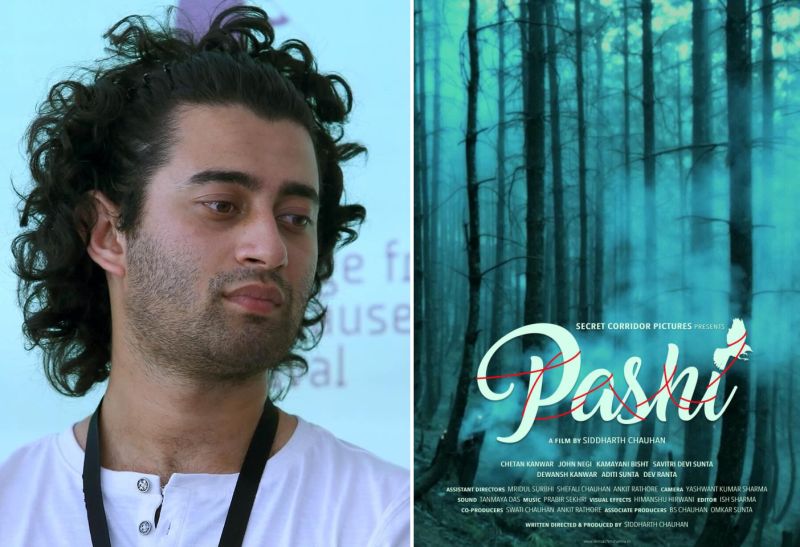 When he decided to devote his life to film making
Like all of us, he grew up watching conventional Indian films. But later he got exposed to different genres and styles of filmmaking by different movie makers from other countries. Different themes and styles of filmmaking deeply impressed and inspired him. When asked, what/who were some of his major influences and when he first started out? And what made him devote his life to making films? He said,
"Devoting your life" is a very heavy phrase. For a long time, I was in a dilemma whether I should or should not devote my life to it. Everyone around me discouraged me from venturing into this field except one or two people who believed in me and my talent. Practicing Nichiren Daishonin's Buddhism has had a great influence in my life both in terms of empowering my belief in my potential and in meeting people who guided me correctly.

My mentor Dr. Daisaku Ikeda always talks about keeping big goals & dreams and working hard to accomplish them. He says that the bigger our goal, the greater we can expand our life state. I believed in what he said and it has really done wonders for me.

Practicing Buddhism has also helped me in rising above my own obsession with my goal and has helped me in understanding how I can make my life much more contributive. A few years ago I could only see films & see myself as a filmmaker, today I see myself as a very dynamic person learning and challenging myself on many fronts. After all, life can't be lived with just one talent or passion!
Challenges faced during the initial stage of filmmaking career
In the beginning, it's was a huge challenge for him to gather courage and confidence within himself and his vision. Starting as an independent filmmaker in Shimla – that too without any professional training was another big challenge for him. Initially, he was even bothered how he's going to fund his projects. But he never gave up on his vision and believed in himself. Solely, this is the reason he has managed to achieve what he desired and even marked the beginning of his filmmaking career with internationally acclaimed film Papa.
About his team
Siddharth believes his journey would have been incomplete without the support his team. According to him, he couldn't have made a single film if he didn't meet these people who have been extremely generous and kind. Initially, he started off as a 'one man' team, but eventually, he began meeting people who helped him during his filmmaking journey.
Now his team usually has the following permanent members: Yashwant Kumar Sharma, Vibha Sharma, Mridul Surbhi, Tanmaya Das, Shefali Chauhan and Ankit Rathore. However, he keeps adding and subtracting team members according to the need of the project and based on their availability. Nevertheless, he considers all of them his great friends – who all are from different fields with an amazing working rapport. For him, they are indispensable and he feels handicapped when any one of them is missing.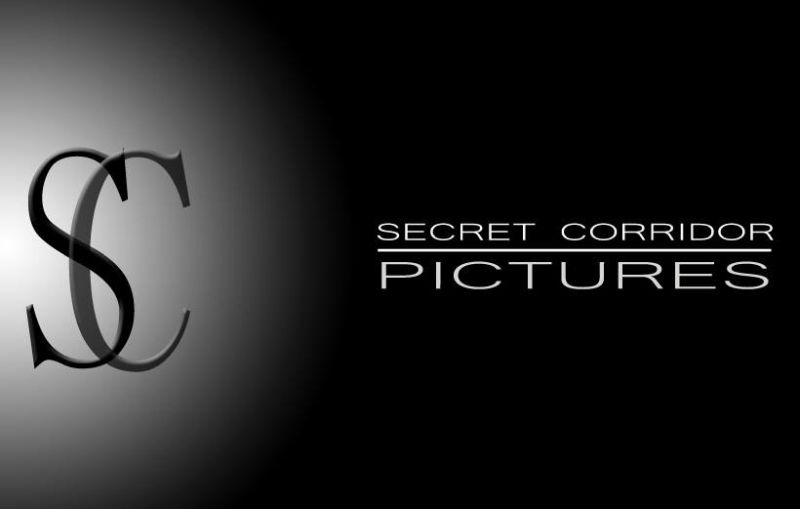 His viewpoint as a storyteller
Siddharth – I am extremely critical of my own work. I respect the medium and want to contribute to it with my films, not just add to it. I am trying my best to not make anything which has been seen/made before. It's an extremely rewarding and satisfying experience.

As a storyteller, I want to make films which also have the ability to engage my audience in a beautiful & profound viewing experience. Some wonderfully crafted films which I have seen inspired me as a storyteller. If those wonderful films were not made, I would have never been inspired to make films. I, in turn, would also like to make films which are remembered for their uniqueness and brilliance.
When asked does he make films for a particular set of audience and how he develops his audience, he said:
I personally do not make films after deciding on an audience. I feel that wouldn't be a fair process. My primary goal is to challenge and push my own self and create something which can 'awe' me in the first place. Of-course I also keep the viewing experience of the audience in mind because ultimately someone is going to see my film but that is never the priority, it can never be at least for me. I don't like to make films to please others, though I can do many other things to please.

I want to contribute meaningfully. I see no point in talking about things which everyone talks about. If I have to voice my opinion or give form to my imagination using so many resources and money…why not in a territory that is unseen and fresh! I think I am just being sensible. And it has been my observation and experience that this 'choice' delights my audience more than anything else.
What influenced him to make Pashi
Siddharth – 'Pashi' means a trap in my regional language (Pahari). When I was a child I was introduced to this concept by my cousins who spent more time in the village.

It's sad but now uncommon but Rajput's have been fond of hunting. Even as children hunting animals/trapping birds was looked up to by everyone as an extremely courageous and manly act. Practicing Buddhism taught me values which projected respect and dignity for all living beings equally. However, our Rajputana conditioning was quite the opposite.

The idea of a 'PASHI' stayed with me for a long time and after making PAPA I wanted to make a film on this but didn't have a story to sew all the ideas together. The day I had a story which could justify and depict this concept in a best possible way, I decided to plunge into this challenge.
How he feels about his short films being internationally acclaimed
Siddharth – I am extremely happy. I started off with a dream to make 1 good film every year with local resources – local locations (in Himachal), to break the myth that "Mumbai is the place". Of course, I also dreamt of having my films recognized worldwide. I couldn't have asked for more!!! I am looking forward to the films I still have to make…
What does he feel about talented artists in his hometown? And a piece of advice for young/aspiring directors
Siddharth – Himachal is full of talent and I started with that firm belief. It's going to be the next capital of talent after Mumbai very soon! This is both my dream and determination.

When I started off there was no one I could talk to / learn from other than the internet. I used to run after people who could share just any bit of information with me on films and filmmaking. I am seeing a lot of people taking interest in filmmaking now.

Though it's too early to be advising others, I just want to share a few lines from a beautiful song: "Dare to believe there's a song in your heart. Dare to believe in your dreams. Nothing can stop you from playing your part. As long as you dare to believe"
His upcoming projects
Siddharth – I am writing and developing a couple of feature scripts at the moment. Though I do have a short film ready, I think I am a little fed up of short films and I am also looking forward to a greater challenge so, if I get a producer on board I would like to make a feature film. Seeing the difficulty in getting one, I am very much prepared to take a plunge into a film project titled: "KARMA" which I feel I can independently produce. It is a fast paced dark drama about five people from different backgrounds whose lives are linked by a chain of karma. I am then heading towards an ambitious project, a fantasy fiction titled: "The Flying Trunk". This one is a magical trunk which has supernatural powers.

Other than making my own films, in order to fulfill my dream (of making Shimla the Capital of Talent and known throughout the world for the quality of films it produces) I now also want to concentrate on discovering new talent, finding capable filmmakers and helping them with whatever expertise I have.
At a very young age, this talented filmmaker has made the state proud not at national but at international level. Congratulations, Siddharth, on achieving a great milestone at the beginning of your career. EdgyMinds wishes you great success with your dreams and career aspirations.
Check out official trailers of some of this thought-provoking short films, including his internationally-acclaimed short film Papa.
Papa Official Trailer – YouTube
The Infinite Space – Official Trailer – YouTube
Boys Don't Wear Nailpolish!