---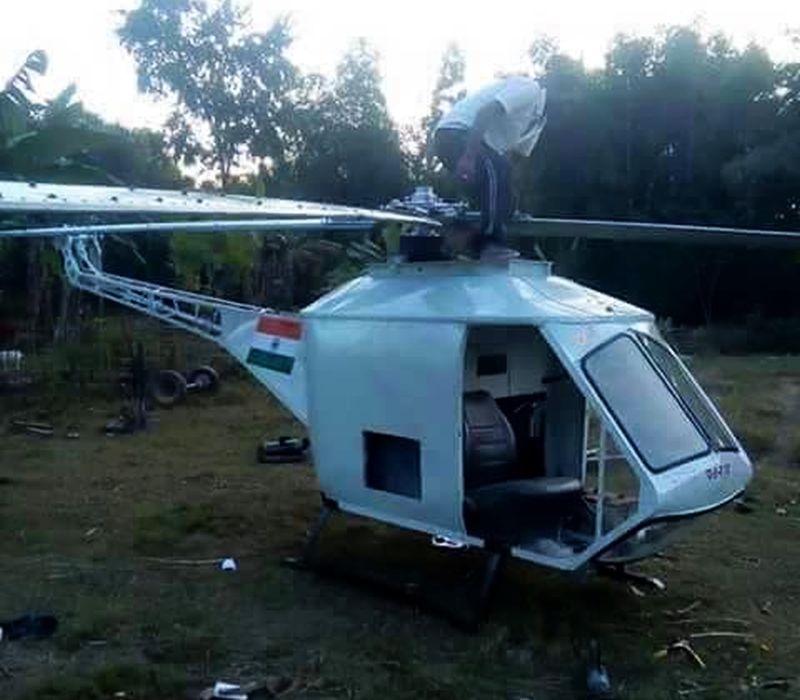 Offbeat
This is an inspiring story of a man who has proven that book knowledge is not necessary to lead anyone a long way. 25-year-old Sagar Prasad Sharma from Assam is a primary school dropout, who has built a 'Helicopter' using local technology, providing a faster way of commuting to the villagers of Shyamjuli in Dhemaji district, Assam.
Shyamjuli is the remotest region of Assam and mostly flood-affected. So, villagers have to face a lot of problems due to lack of proper modes of transportation. But to solve their problem, has managed to create a functional chopper that took him almost three years to complete.
Sagar works as a welder, but excels in mechanical knowledge about engines and other automotive parts. His knowledge, hard work and determination led him to create this exceptional helicopter. He has named this helicopter 'Pawan Putra,' which is a sort of innovative fix to give his remote village a faster mode of transport.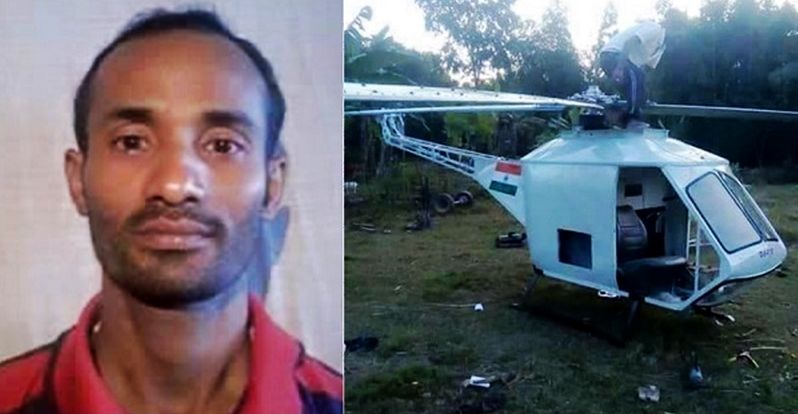 Although this helicopter cannot fly as fast as the civil or military choppers, but it can easily move at 50 kmph and carry two people 30 to 50-feet above the ground. Sagar has spent more than Rs. 15 lakh to build the helicopter with metal sheets, car seats, and two SUV engines that run on diesel.
It's commendable that a person without any degree in aviation has conquered all adversities and created a functional helicopter to help his village. However, he still awaits clearance from concerned authorities for testing how well this chopper works.
According to Victor Carpenter, the district's Deputy Commissioner, he wants to encourage Sagar's ingenuity and has written to the Directorate General of Civil Aviation for a trial of this helicopter. Though Sagar tried to fly the helicopter once, but had to stop for avoiding violation of any rules and regulations.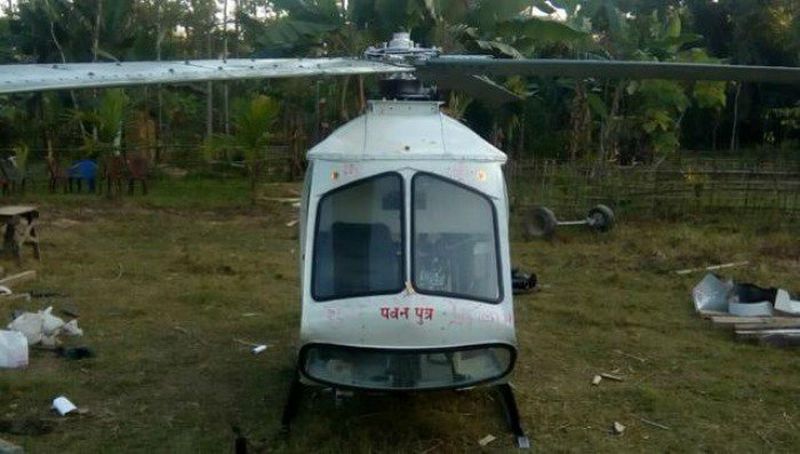 Via: ScoopWhoop