---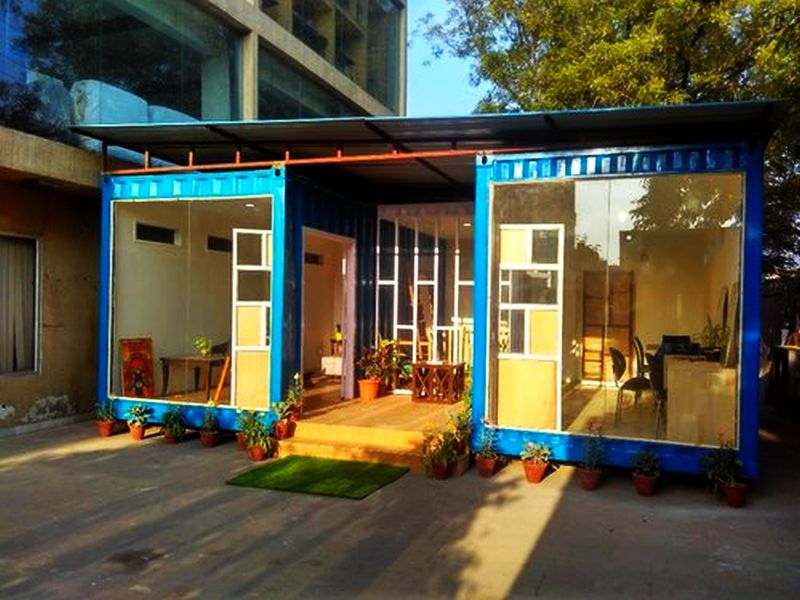 Design
Shipping container buildings are not new to the world, but it's nice to know that Delhi-based startup Aadhan has been making such eco-buildings in India since 2015. Taking eco-friendly approach, the social enterprise, founded by Nikhil Dugal and Akshat Goel, focuses on transforming old shipping containers into sustainable infrastructure.
Usually, these containers end up in landfills after use, but this Indian startup refurbishes them into practical spaces by insulating each container as per the location's climatic conditions. Using cargo containers retired from the sea, Aadhan prefabricates mobile infrastructure and later transports it to the site.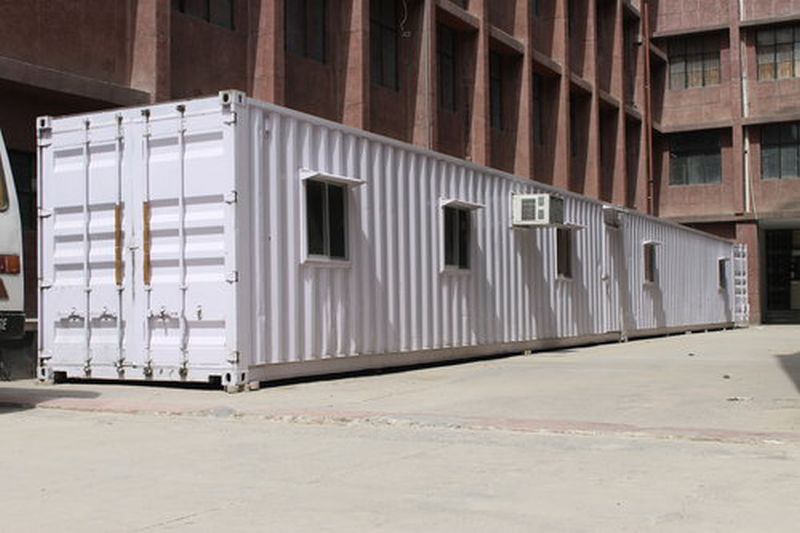 The benefit of converting cargo containers into green buildings is that these can be customised for any location. Moreover, these mobile structures are flexible enough for relocation, thereby, increases consumers' accessibility to products or services. Aside from faster manufacturing and easier installation, the industrial look of these containers is considered 'mod and rad' in the contemporary design world.
Story behind Aadhan
Before this startup, Nikhil (with a background in Economics/Math) was working in a development sector. Akshat holds MBA degree from Kellogg/ESSEC Paris and was handling his family's furniture business. But Nikhil wanted to start his own enterprise, so Akshat suggested making eco-friendly infrastructure using shipping containers – as he already saw how these containers are being used practically in South Africa.
After thorough online research and visiting few construction sites, they finally got to know how these containers can be designed, fabricated and installed. The major aim of the firm is waste prevention and environmental conservation. It's really commendable that the startup is aiming to improve the environmental conditions through green architecture, while maintaining the modern approach to the design. For their efforts and maintaining eco-friendly standards, Aadhan has won a number of awards including the Award for Innovation in Social Entrepreneurship by the Impact Investors Council, India and Top 10 TATA Social Enterprise Challenge 2016.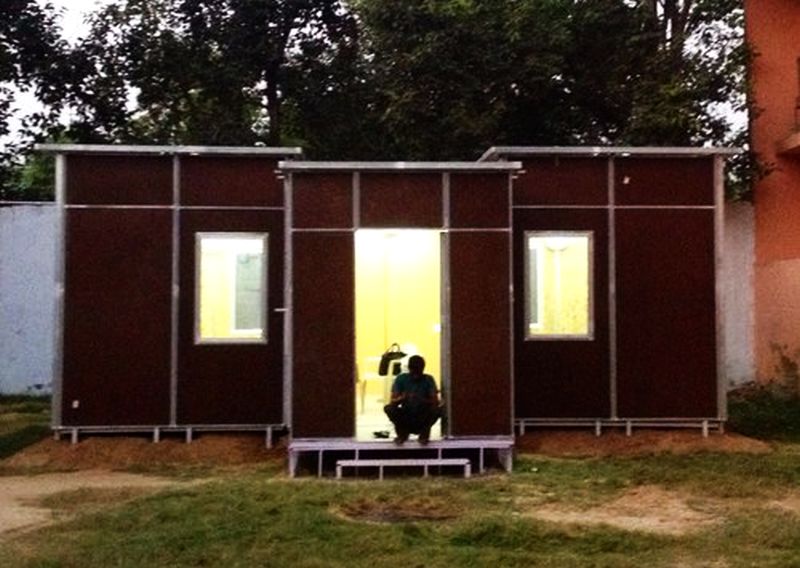 Targeted sectors
They have already made furniture showroom and meeting space in Noida, skill training classroom in Mathura, and St. Marks Senior Secondary public School in New Delhi. Besides eco-friendly classrooms and showrooms, they are even testing their products in different sectors including eco-tourism, farmhouses, CSR, NGOs, events, eco-friendly toilets, restaurants, and other industries that are supporting eco-friendly infrastructure.
With solar panel installation, these containers can have the off-grid capability, which will make them suitable for remote parts of the country. Hence, there would be no need for traditional and expensive building construction process.
This is just the beginning – the portable building manufacturers still have to go a long way. Hopefully, more people will join and support them for a better and green future of the planet.
For more information, you may visit the company's official website.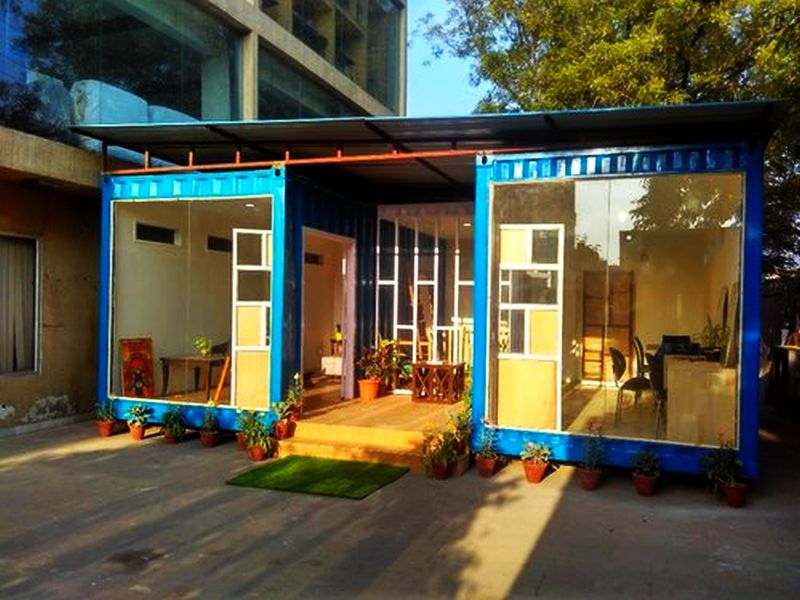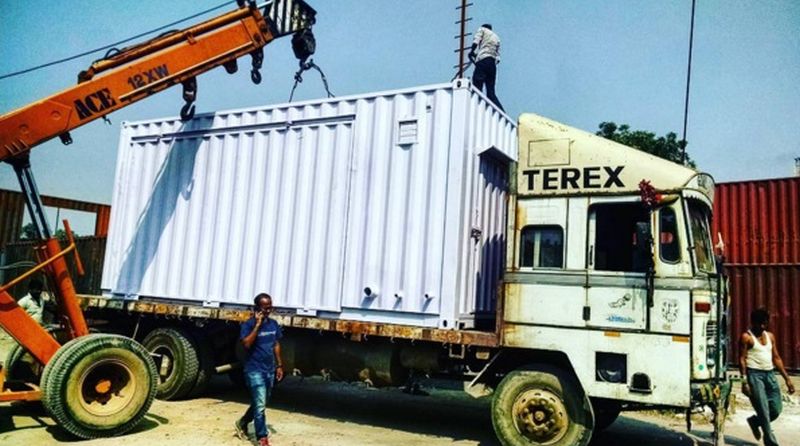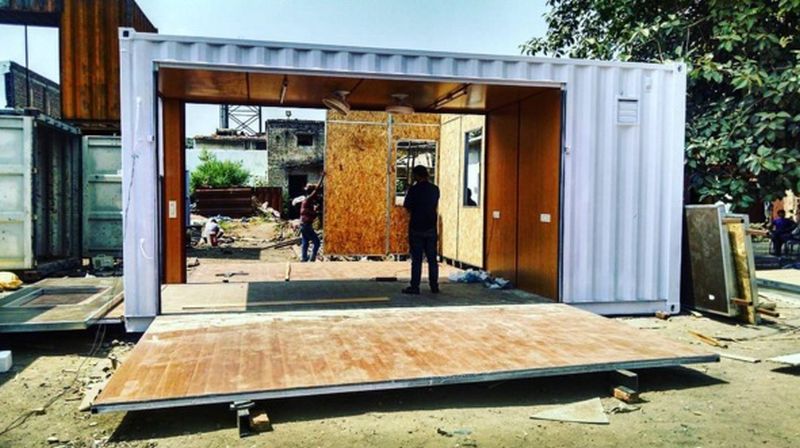 Via: YourStory