---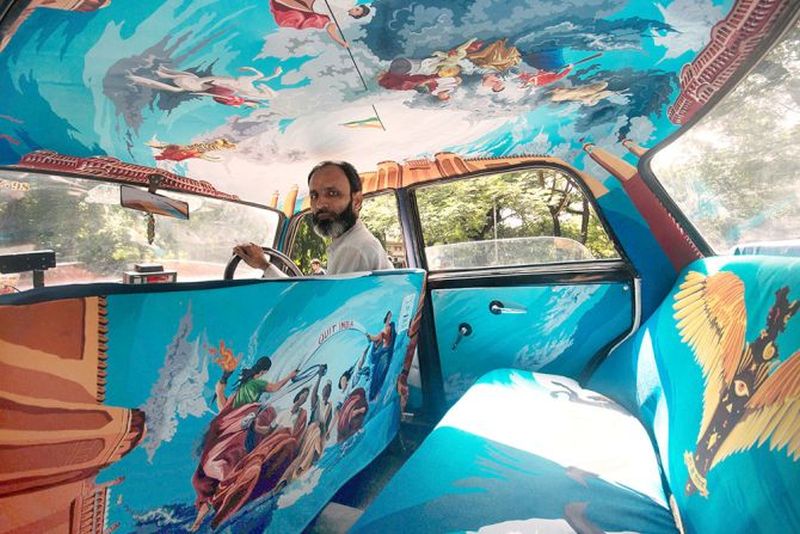 Art / Featured / Offbeat
There's no doubt that creative minds of artists can turn any object into their canvas. But a Mumbai-based Taxi Fabric project provide taxis as totally unique canvases to emerging artists. Well, this one-of-a-kind initiative, captained by Sanket Avlani, is to connect designers with taxi drivers to give a sassy makeover to the interior of taxis and autorickshaws.
The remarkable traveling art also has been featured in Coldplay's video – "Hymn for the Weekend."
With the aim to revamp dull taxi interiors, the project team invites upcoming artists to transform cabs into works of art with impressive vibrant designs. It is indeed a creative way to encourage young Indian artists to show off their talent and bring fine art into the routine lives of taxi drivers and people who use this mode of transportation.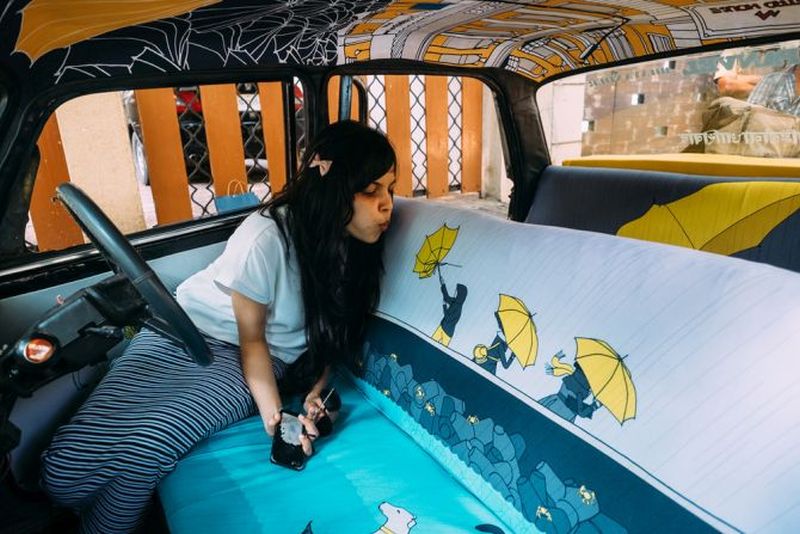 The seats, ceilings, and almost every inch of the cabs are turned into an amazing art pieces. The bright and colorful interiors will not only cheer up the passengers, but also are unique platforms to give recognition and identity to each designer – as each taxi has been labelled with the designer's name and contact details. The Taxi Fabric team allows the designers to create their own visions without interfering with their work. The final design is then sent to a printing center in Lalbaug and fitters in Khar.
According to the project's team, many taxi drivers showed interest in converting their average taxi into a visual art. This makes passengers happier and they often give them larger tips or like to stay in the taxi for longer than usual to click photographs. Hence, it's becoming quite beneficial for taxi drivers as well.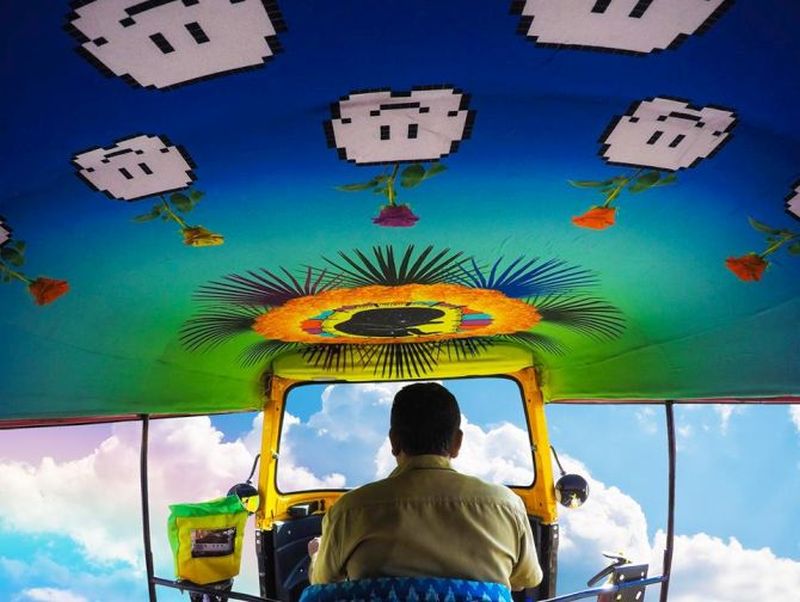 The word about the taxis has spread quickly since the beginning of this innovative project. Their remarkable artwork is so impressive that it also has been featured in a Coldplay's music video for "Hymn for the Weekend." In the video (given below), lead singer Chris Martin can be seen riding a taxi designed by Samya Arfi. Her design called "Monad " portrays India and Pakistan as twins separated at birth.
Arfi's artistic taxi in the music video will surely gain the organization, even more, exposure. Besides that, the team has other projects lined up for social causes, including Indian sign language. However, most of the projects are under wraps for now.
Here's wishing them luck for their future endeavors.
Check out the taxi designed by Arfi in Coldlplay's video, and also the images showcasing other designers' artwork.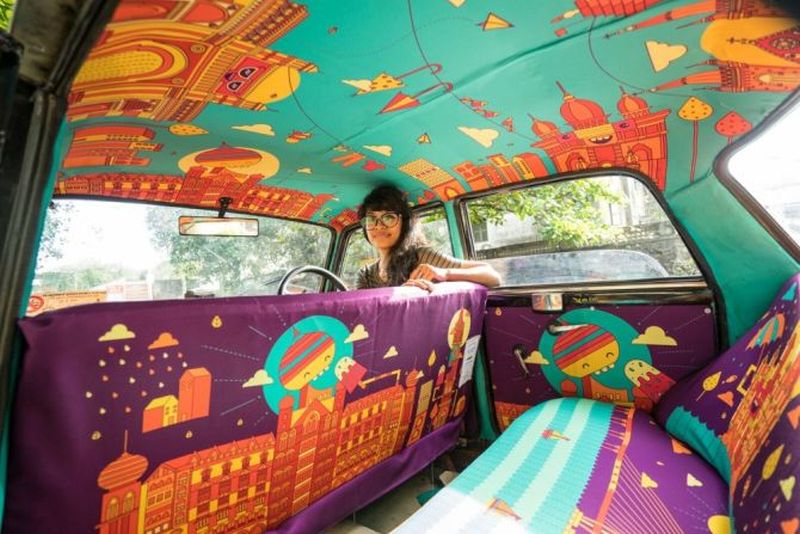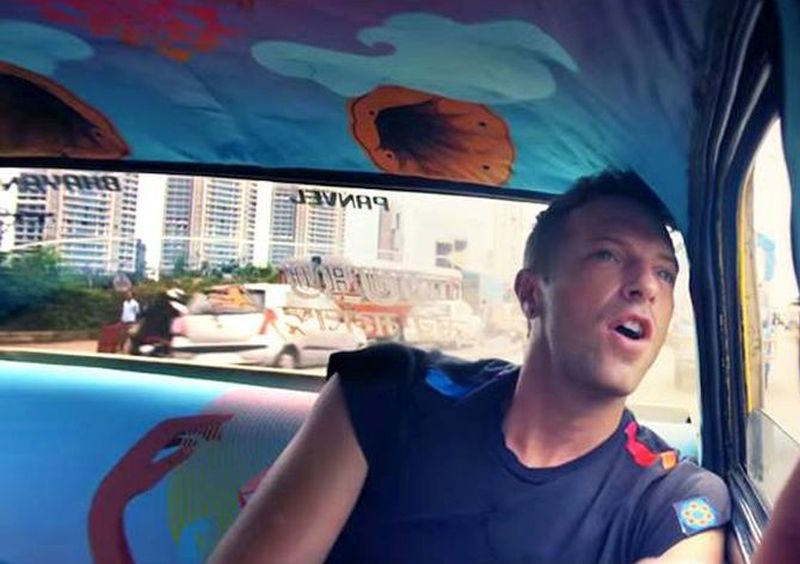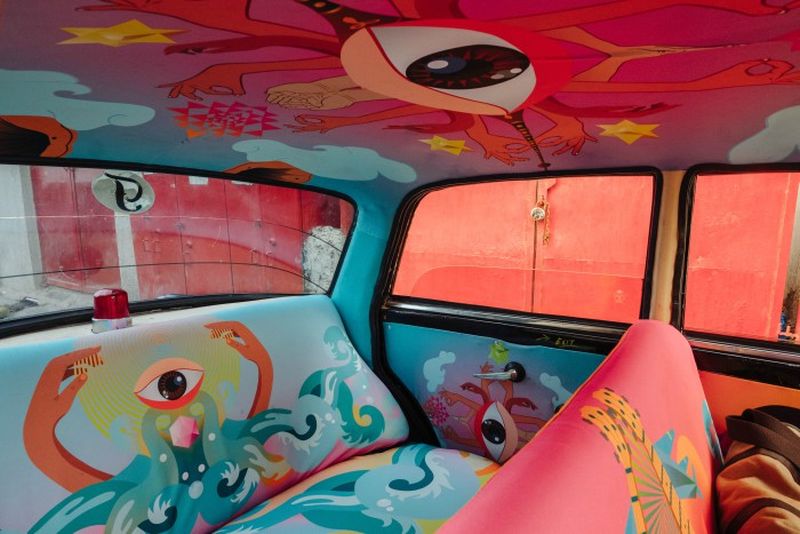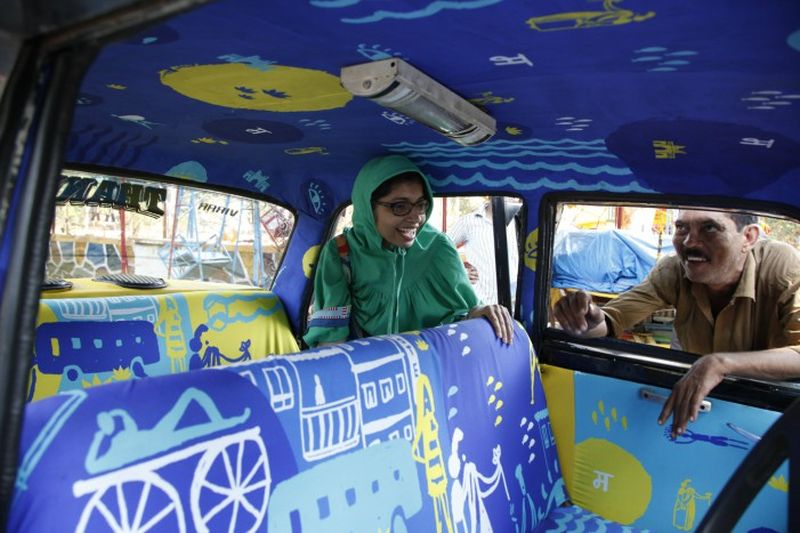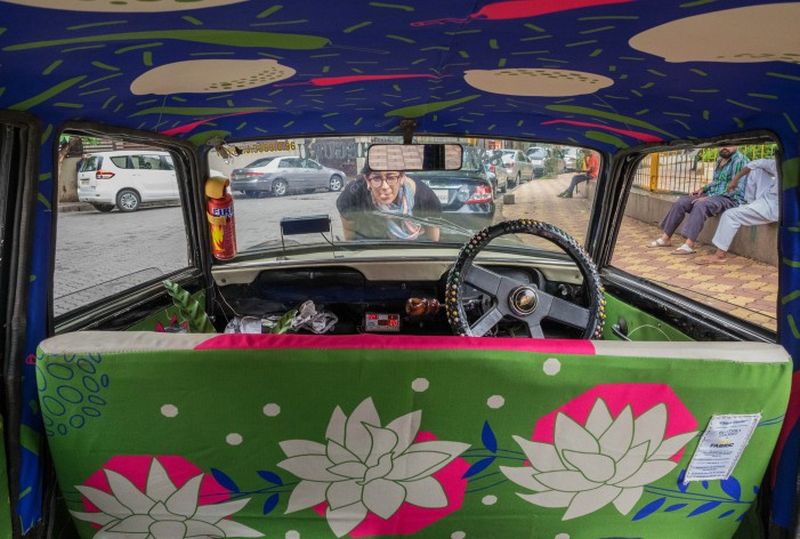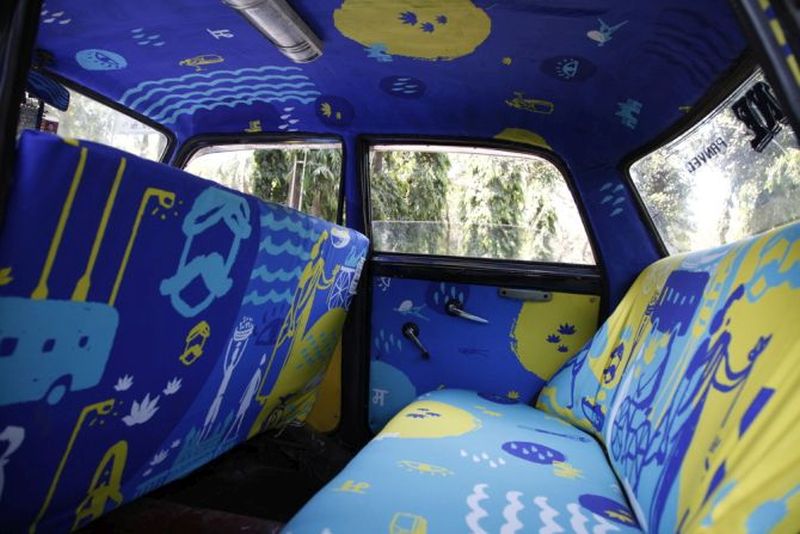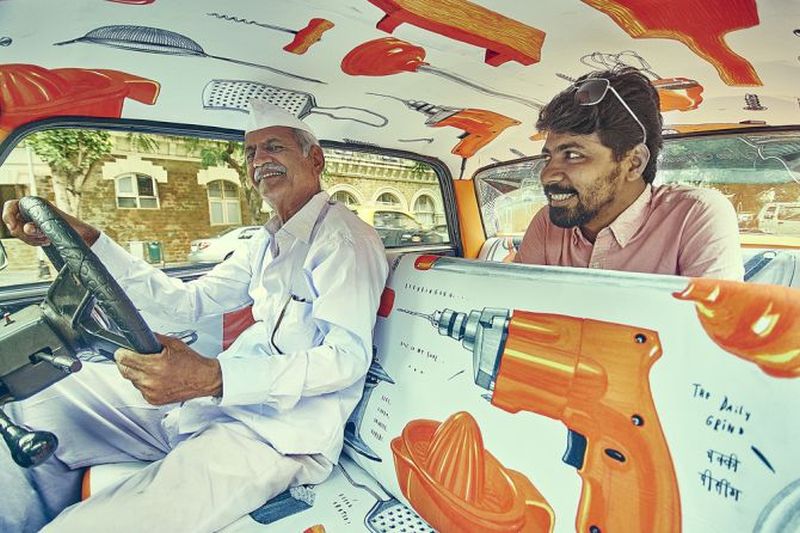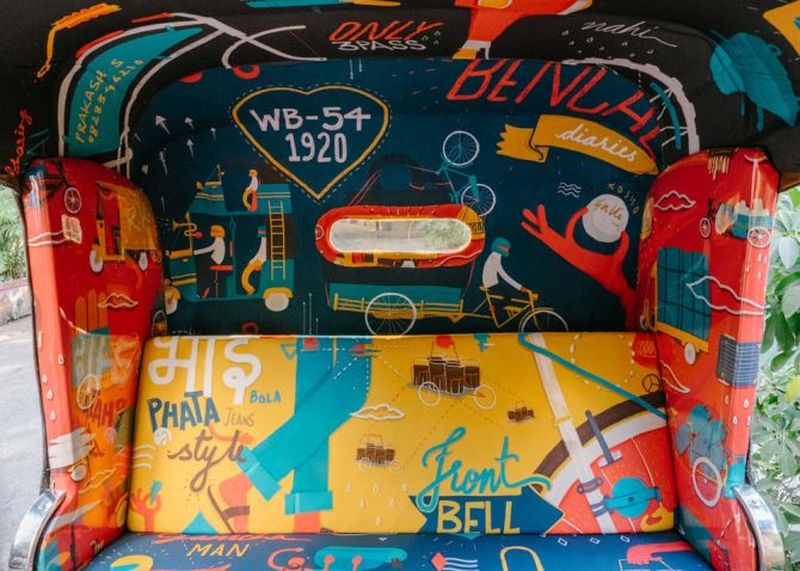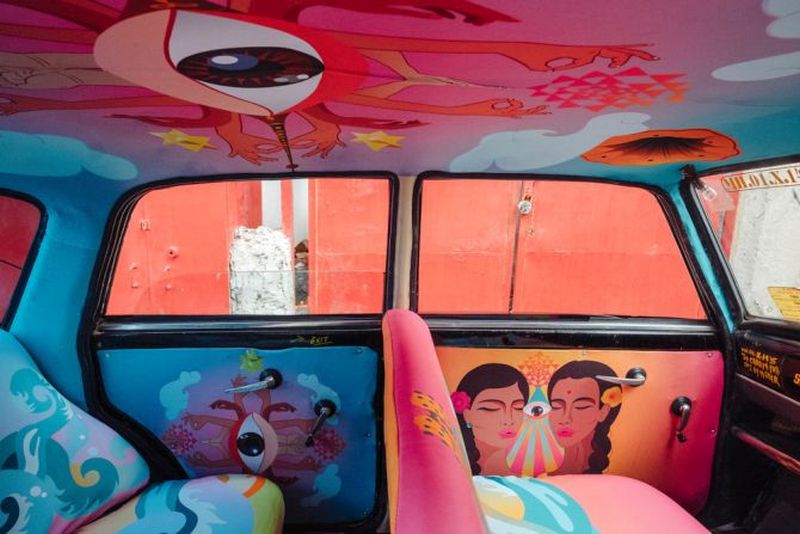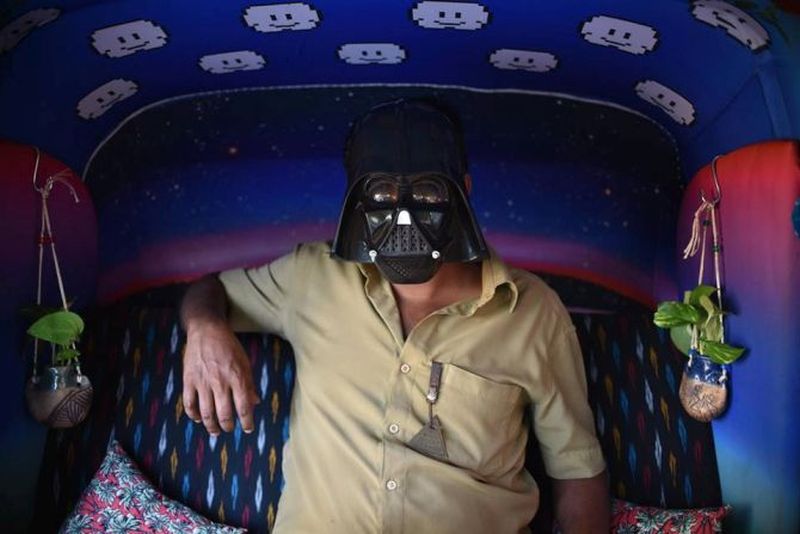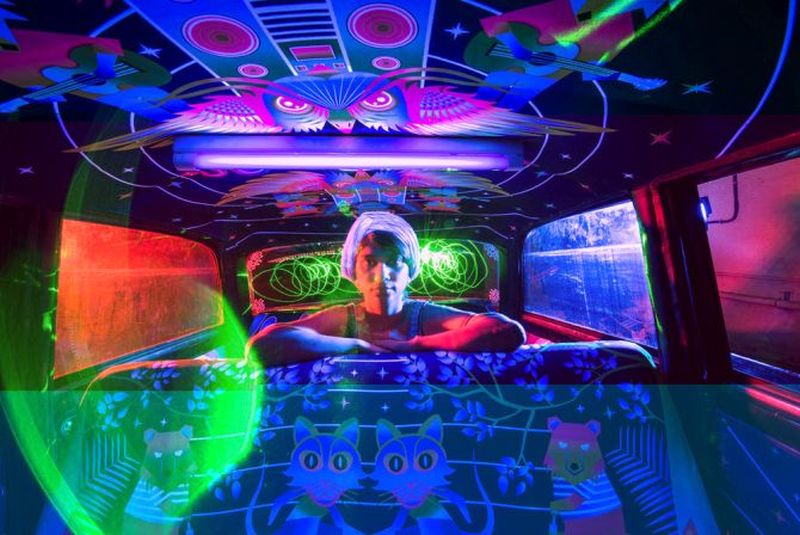 Via: MyCoolBin