---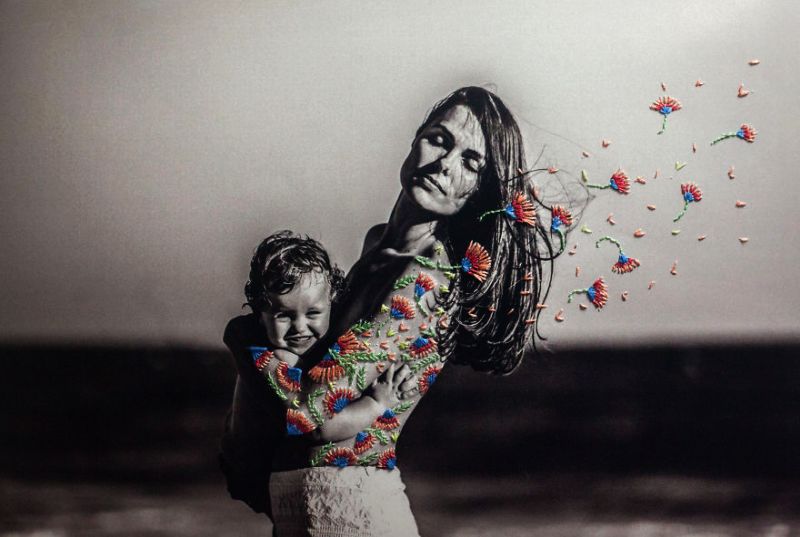 Art / Handicraft / Photography
Brazilian artist Aline Brant has beautifully combined hand-stitched embroidery with photographs in her latest project. Portraying feminine side through each image, she has used the ancient form of art, embroidery, and tried to refract it through modern art form, i.e., photography.
With her embroidered portraits, she wants to pay tribute to the writer and psychoanalyst Clarissa Pinkola Estés, in an exhibition that draws a visual parallel to her literary work. In her photographs, she captures images of women and families with a touch of colourful sewn patterns.
The embroidered, coloured textured drawings serve as webs and grids over the photographs. This way she manages to provide another dimension to the photos. Moreover, the act of sewing onto photographs forms a sense of connection to a particular human experience, while adding thoughtful narrative patterns on flat images.
Have a closer look at these intricately embroidered photographs. Also, find out more about her work on her website, and social handles – Facebook and Instagram.