---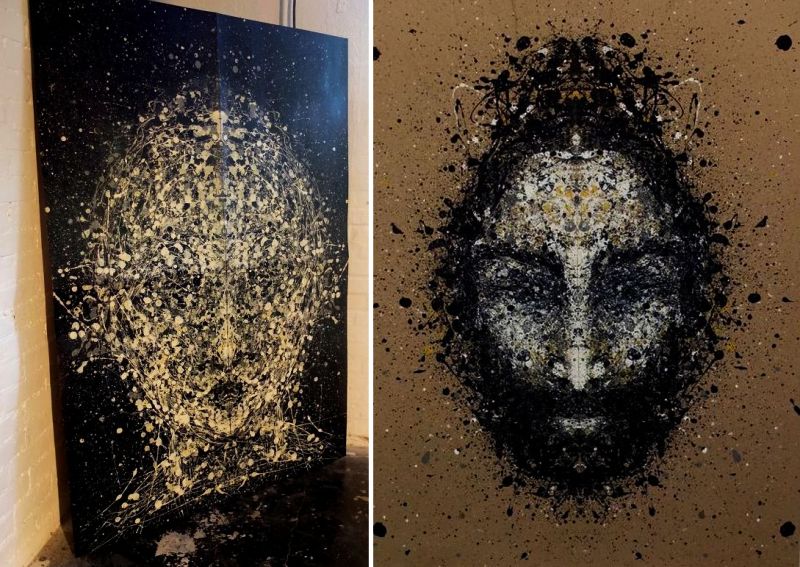 Art / Painting
It's not uncommon that artists spend hours, weeks or even days to create stunning paintings or portraits using paints/pencils or other mediums. But German artist J. Sophia Sanner uses a unique paper folding technique to create stunning human portraits. We wonder how much time and energy is required to create each portrait.
In the video, you can see that Sanner first spreads paint over the canvas and then folds it to create a similar impression on the other half of the paper. She folds the paper up to 100 or more times to create an eye-catching art piece.
This technique is taught to kids in kindergarten, however, Sanner explored it two years ago. After many exercises and experiments, she finally developed this technique to generate faces. To reach perfection, she needs to fold the paper pieces many times, and this process requires a lot of time and energy. The resulting artworks are totally worth all her effort.
In her artworks, she tries to portray everything she has encountered in her life – from private errors and effects to social disagreements, and emotions. The human psyche fascinates her the most. She finds inspiration everywhere and believes that art can heal everything and be completely underestimated, just like its viewers, who ultimately create the value of art through their own perception.
Art is indeed a wonderful way to express emotions and thoughts in the most beautiful way possible. Check out her incredible art pieces in the images given below. You can also know more about her work on her Facebook page or website.