---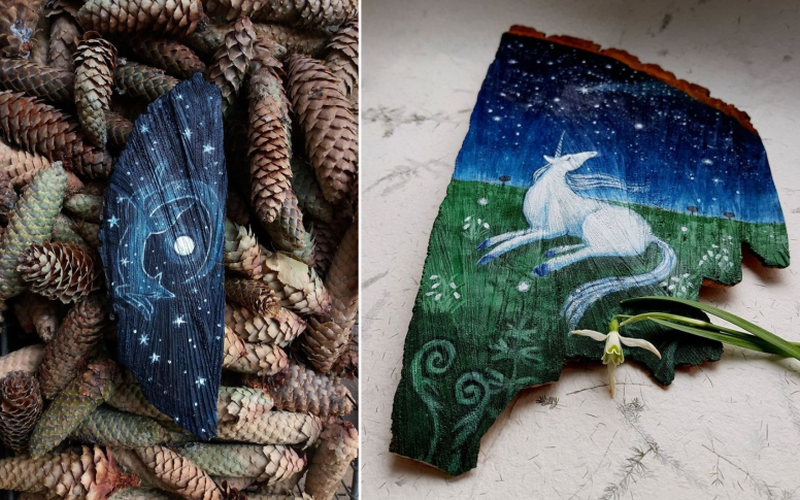 Art / Painting
Poland-based artist Anna Kucharska loves woodlands and almost everything about it. For her, forest is the greatest inspiration, and she also considers nature as her home and healer. Combining her love for wilderness and passion for painting, she creates whimsical starry scenes on wood pieces found on her forest wanderings.
With the approach to reuse wood by transforming the fallen pieces into canvases, she paints breathtaking treasures of nature including landscapes of mountains, forests along with animals, starry skies, and wildlife depicted in pleasant hues. Featuring detailed designs, each of her illustrations captures the untamed beauty of forests and living beings that reside in the wilderness.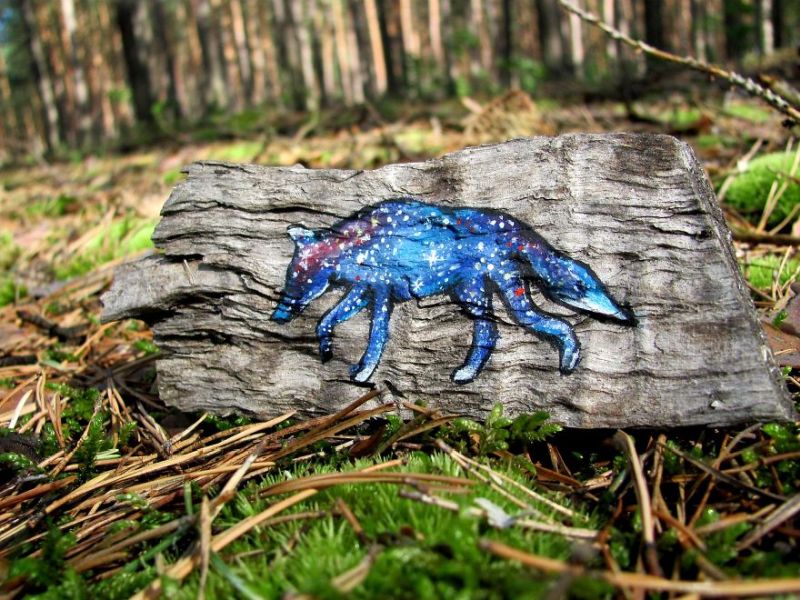 These handmade wood pieces are utilized as an equal highlighting point in the paintings, allowing wooden grains to shine through the colourful brushstrokes. Each recycled wooden slice or fallen tree branch makes aesthetic wooden decorations that feature a glimpse of forests, the universe, wild places, artist's childhood memories and fairy tales.
You can even purchase any of these paintings on wood pieces on her Etsy shop Forest Design Art or through her official website. For now, check out her eco-friendly wood paintings in the images given below.