---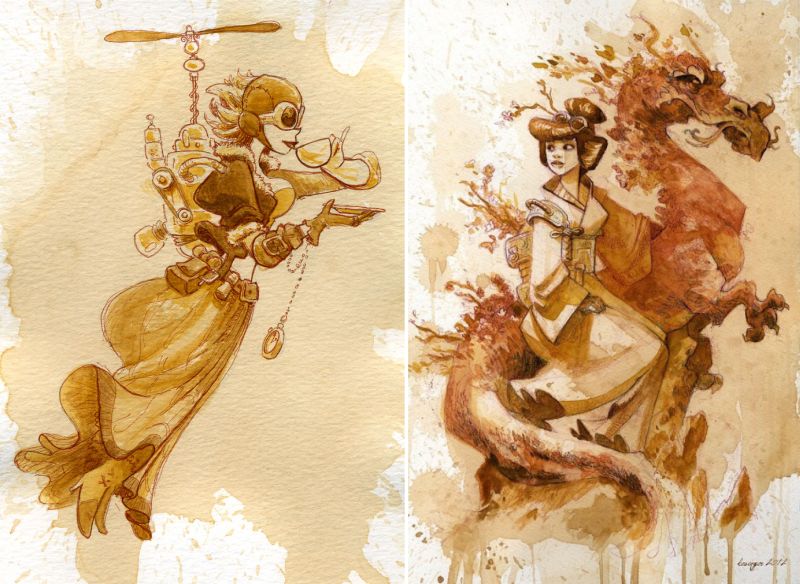 Art / Painting
Brian Kesinger is one imaginative artist who knows well how to put TEA into art. He works as a story artist for Disney animation by day but by night he unwinds himself with a hot cup of tea – using it as a unique medium to create steampunk art.
He has always been a great fan of steampunk since the time when he was first introduced to it while working on the film, Atlantis the lost empire. After that, he started looking for his own ways to create something unique featuring steampunk art. So he discovered tea as a unique medium to paint vintage looking steampunk portraits, featuring animated characters and different objects.
After a few trial and error techniques, he finally figured out which teas had the best colour and how to blend them to form perfect shades. Once a right blend is found, he lets it steep for at least two hours to achieve maximum saturation. Sometimes he even mixes certain watercolour to bring in some darker shades.
Check out some of the stunning artworks by Brian Kesinger in the images given below. You can also purchase any desired artwork from his Etsy shop.