---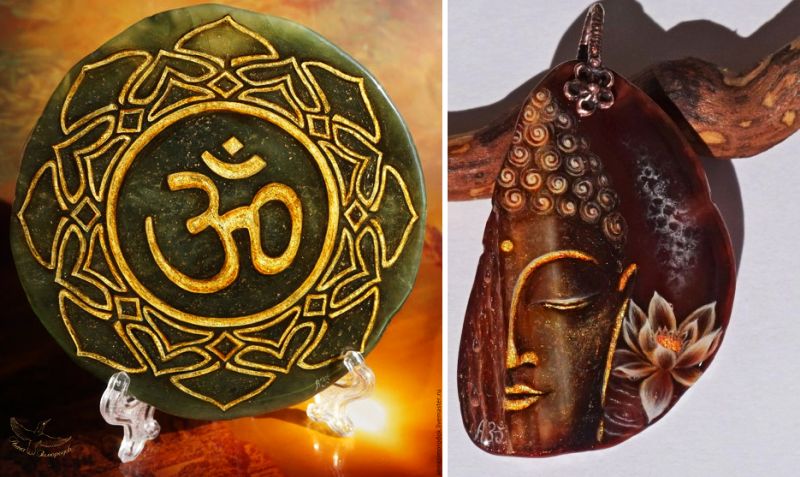 Art / Painting
Talented Russia-based artist Anna Zimorodok creates beautiful hand-painted agate necklaces and pendants, featuring miniature lacquer painting. She uses oil paint to create miniature fantasy paintings that include highly detailed images of animals, flowers, some great artists, and even mandalas representing the universe.
The self-taught artist has found her own way to make lacquer painting and tried not to spoil her unique style by academic techniques. Explaining her unique style of painting, she explains,
For me, art is not just a hobby, but the way to heal one's soul, discover the right path in life and serve people. I am keenly interested in the magic of everything that surrounds me — that's what drives me to create and to share my experience with other people.
All the miniature paintings are created on natural stones, including agates, quartzes, or gem jades. Generally, all her miniature stone paintings boast an image with only 90 x 70mm size. However, there is only one bigger stone painting called 'Botticelli's Venus' that's about 12 x 5.5cm in size.
She usually makes paintings on stones with the help of several layers of oil paints, and then covers the result with a layer of lacquer. Besides miniature paintings on stone pendants, she also paints beautiful images on wall clocks and other home decor pieces.
Her beautiful fantasy drawings and miniature sculptures, as well as these stone necklaces, are available to purchase online on Livemaster.