---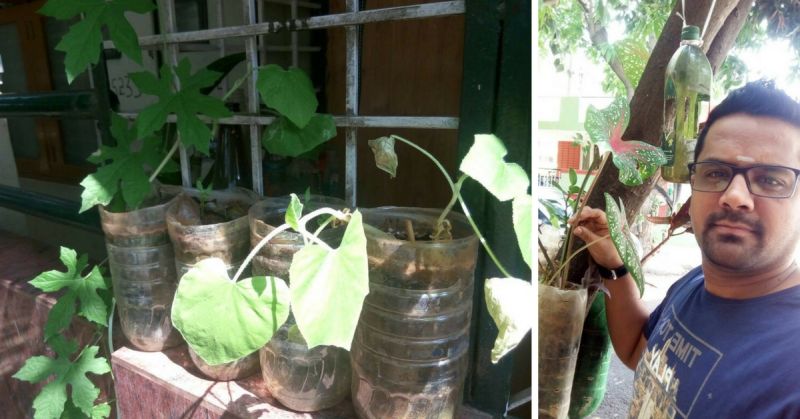 DIY / Inspirational
Bengaluru-based Sadhan Radhakrishnan, an employee of an e-commerce company, is an avid gardener. When he moved to the Garden City five years ago, he started missing the greenery around his new home – as his house in Mumbai has four balconies, each with their own mini garden. Bring the same green feel to his house in Bengaluru, he started vertical gardening using plastic bottles, coconut shells and thermocol that's used in packaging electronic products.
He usually collects plastic bottles and coconut shells from the road. Using the waste materials, he creates pots to grow plants in them. The plastic bottles are firstly cut into half and then the soil is added to grow plants. He also decorates roadside trees with plastic bottle planters, putting waste to good use. He has indulged himself into vertical gardening for two years and so far planted more than 250 plants across the city.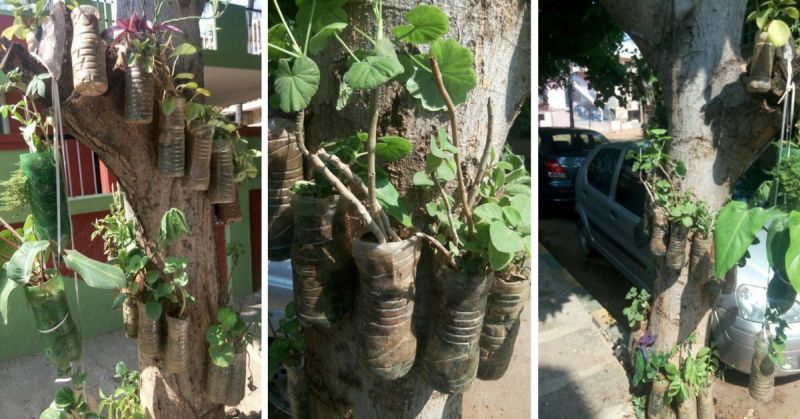 With an urge to do something creative with waste materials, he brilliantly turns old plastic bottles into planters that can easily hang on tree trunks or branches. Hence, he brings the concept of vertical gardening to life in an eco-friendly manner.
After growing the plant for around six to seven months in a plastic bottle or coconut shell, it's further planted into the ground. Plus, new saplings replace the old plants in the plastic bottles. The plastic planter is put in a bucket full of water to moisten the soil. Once the soil becomes clayey, the gardener adds cow dung and urea into it for healthier growth of the plants.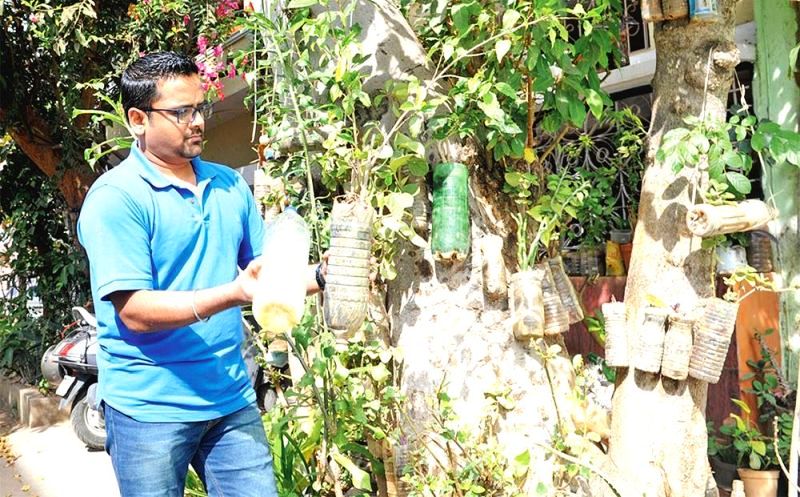 However, one thing that bothered him, in the beginning, was that "will the plastic bottles have any ill effect on the plants?" But as per the environmentalists there no adverse effect on the plants when put inside the plastic bottle, however, the flower size is reduced than normal – as the plant is growing inside a smaller unit rather than a huge ground.
Nevertheless, Radhakrishnan's vertical garden using plastic bottles is a good DIY to add greens to your house while reducing the plastic waste. Even you can try creating such vertical garden in your balcony or garden area using plastic bottles and other waste materials.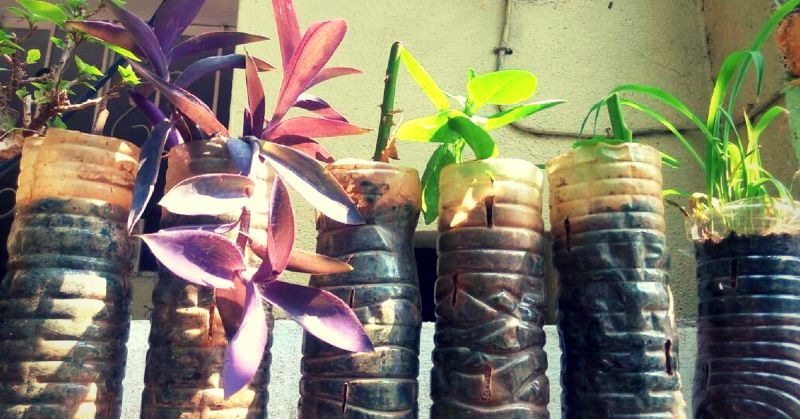 Via: TheBetterIndia | TOI