---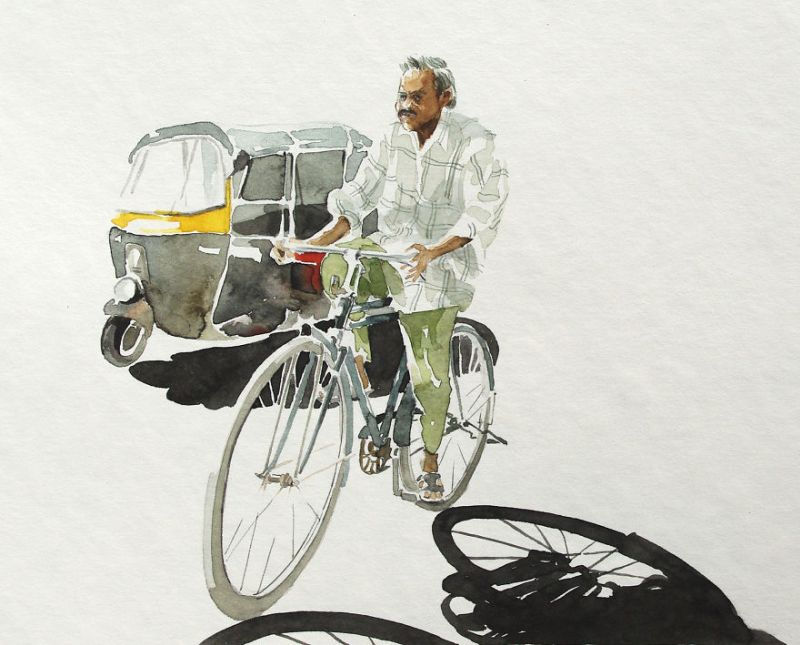 Art / Painting
Berlin-based artist Allen Shaw was born in Bihar, India and still feels a deep connection to his roots. Using watercolours, he illustrates portraits that keep him in touch with his hometown and bring back the memories of his childhood. In his new painting collection, he has portrayed some beautiful bicycle stories from India.
According to him, when he moved to Europe he realised how differently people look at cycling. There it is a green and environmentally-friendly way to commute. But in India, where he originally comes from, a bicycle is a necessity in most regions – especially for poor people who cannot afford to buy cars or motorcycles.
For most people in India, a bicycle is a convenient mode of transportation, even some small businesses run on them and the users are not really aware that they are somehow contributing to keeping the environment clean and green. Even Shaw grew up the same way. There was only one bicycle at his home and it was used by every family member for different purposes.
He used to love taking long rides on that bicycle back then. He is still so emotionally attached to this mode of transportation that he has created some illustrations, 'celebrating the spirit of this two-wheeled wonder in his part of the world.'
Have a look at some of the interesting Indian bicycle stories from his viewpoint. Also find out more about his work on Instagram.
The Vegetable vendor who looked like he was carrying a big broken heart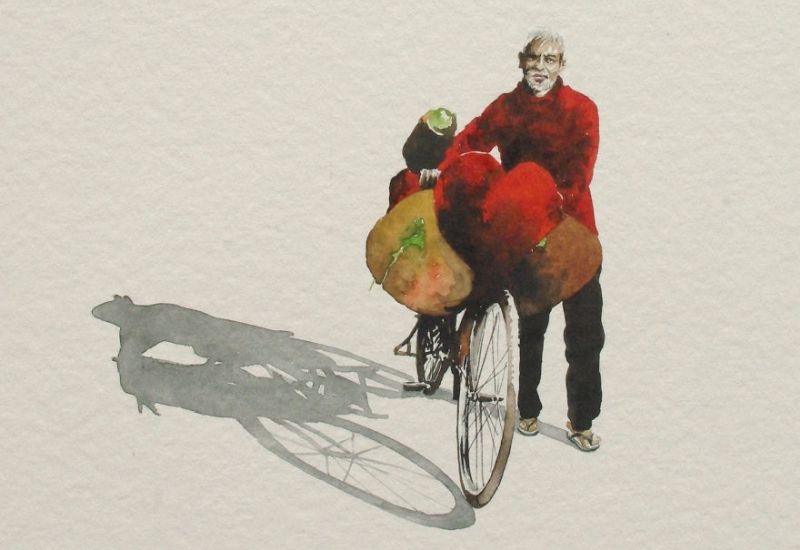 All cylinders firing!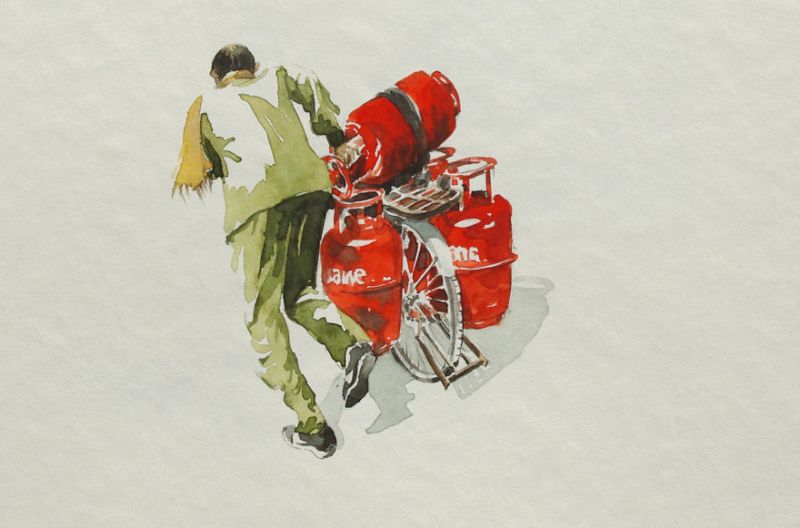 Heading home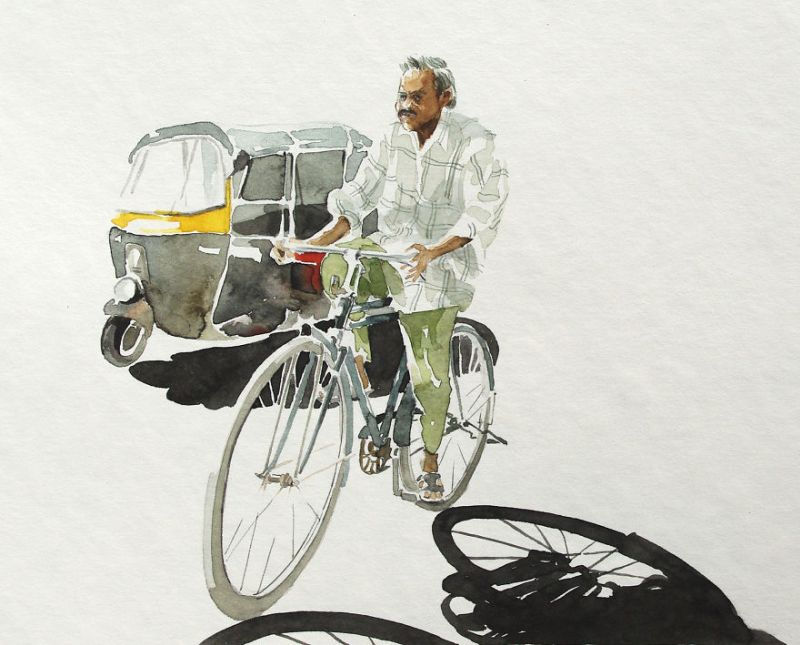 Selling heart-shaped balloons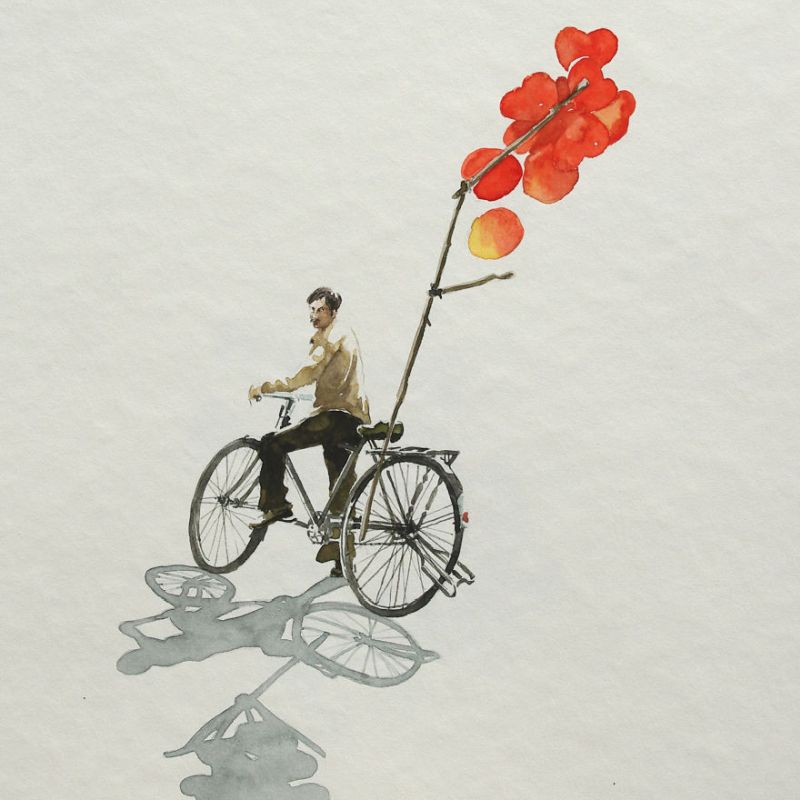 The school teacher from old city in Ahmedabad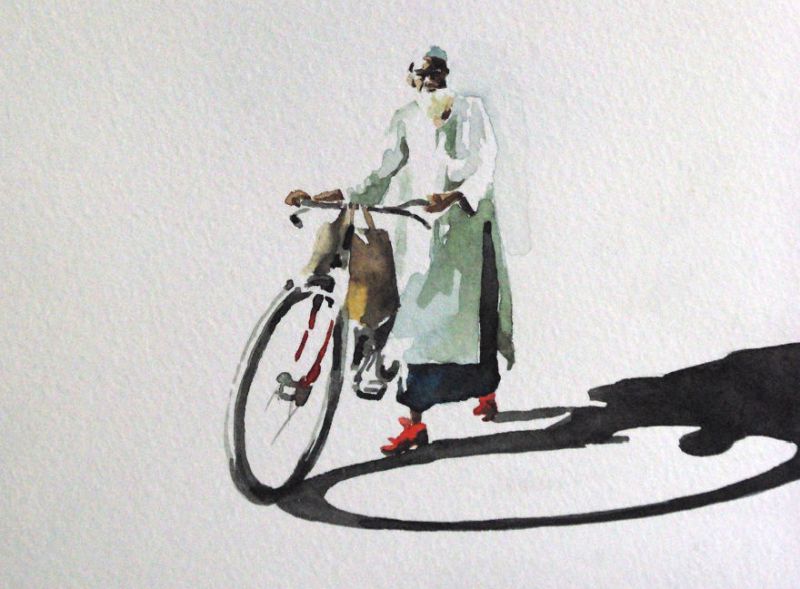 Young girls from the village learning how to ride a bicycle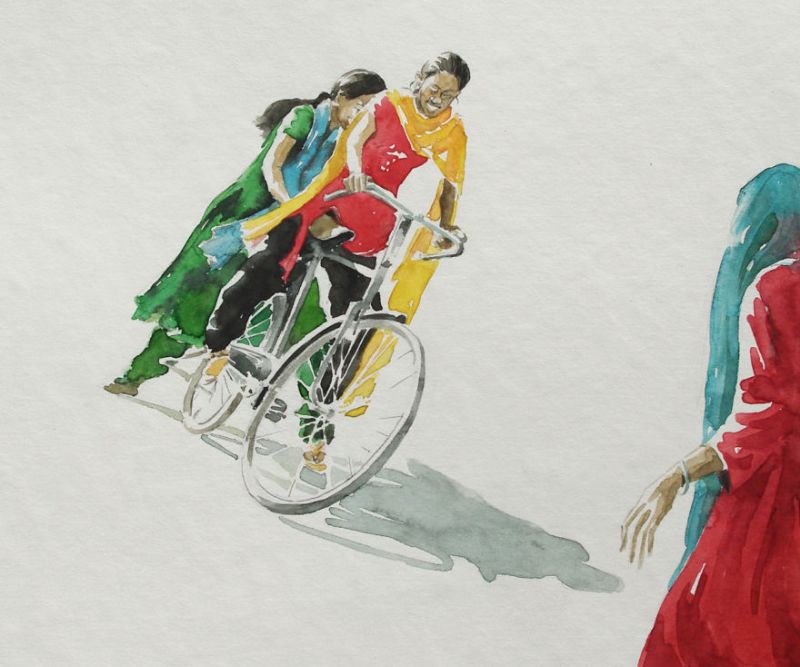 Cotton candy man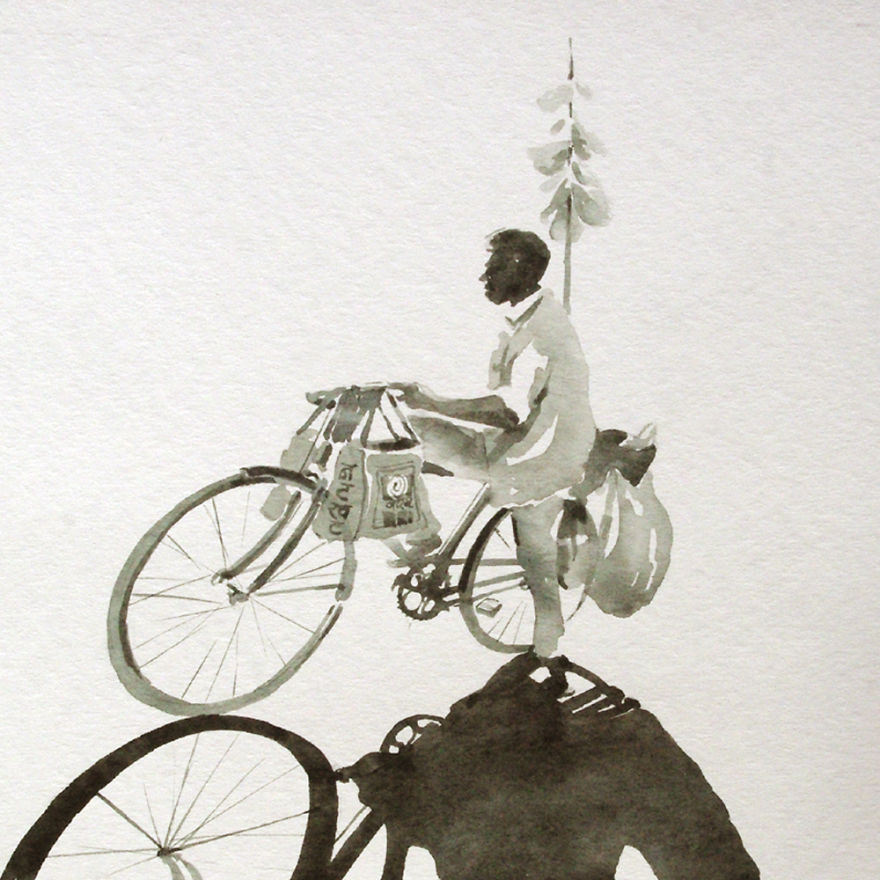 The guy selling streamers, trinkets and plastic flowers on the highway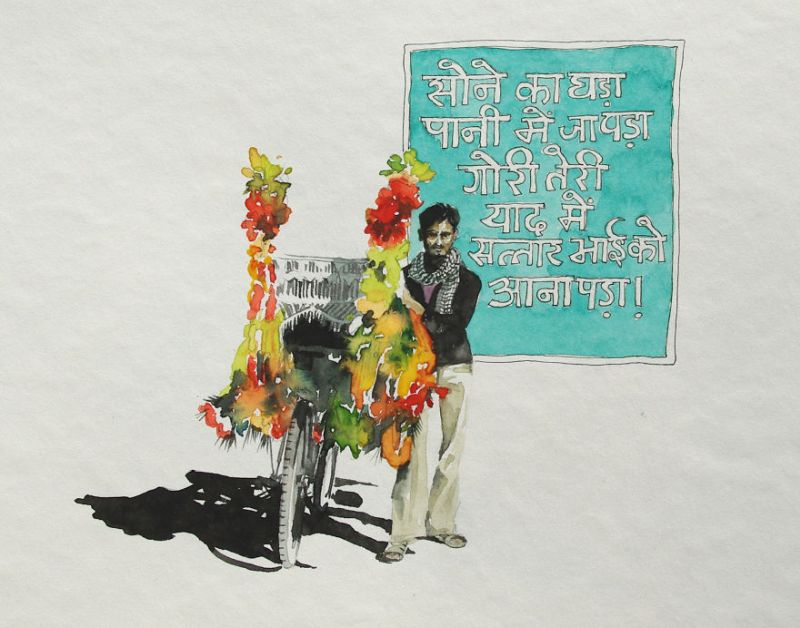 A couple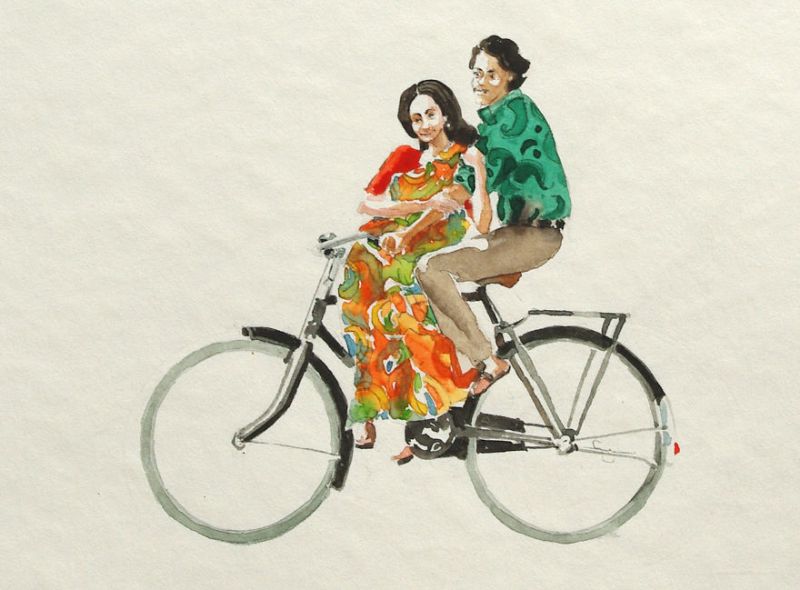 Another couple from the yesteryear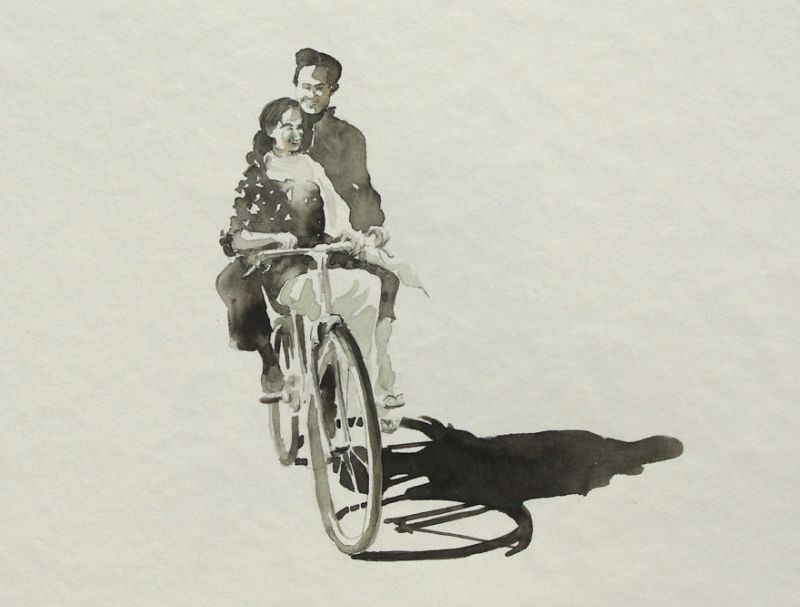 A village girl lugging water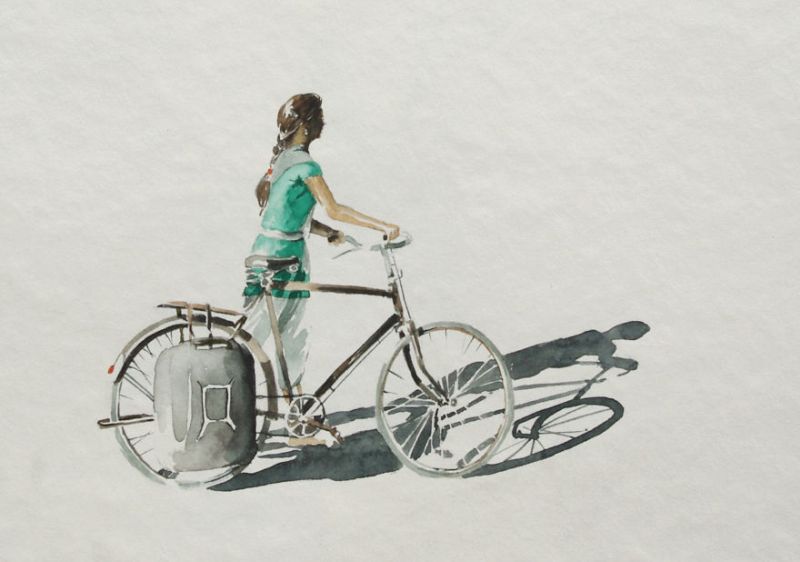 Via: BoredPanda