---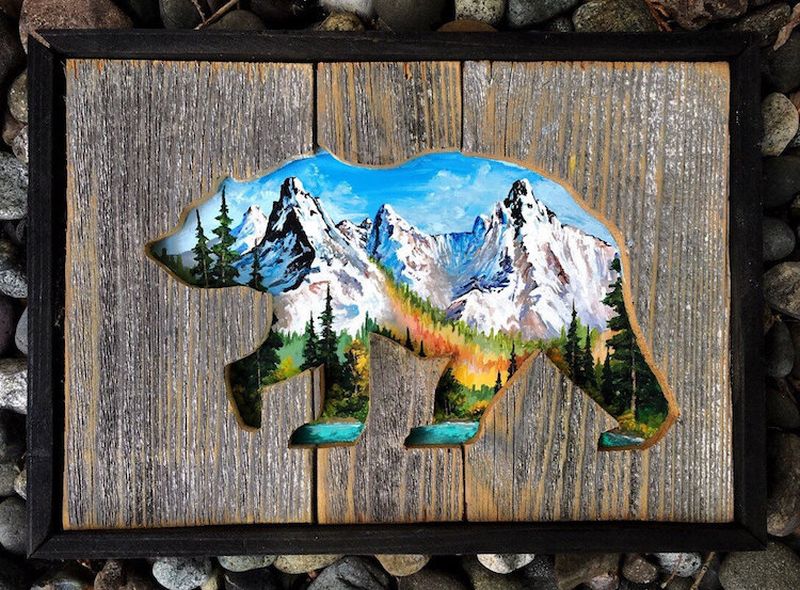 Art / DIY / Painting
Artist Faith Montgomery of Woodensense creates breathtaking landscape paintings for home decor. But unlike the simple square or rectangular frames, these stunning paintings are framed within the intricately carved wood. This makes these artworks even more intriguing and undeniably beautiful at the same time.
From peaks of majestic mountains, towering trees, and starry skies to shimmering water bodies, Montgomery's collection of artworks features gorgeous views of nature. Each landscape painting has been framed within carved reclaimed wood, showing artist's love of the great outdoors.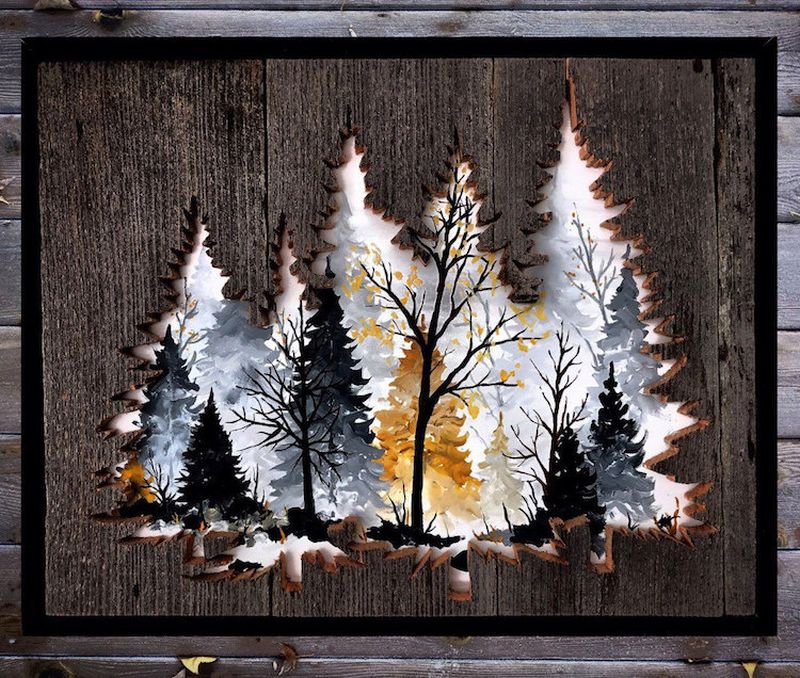 However, her innovative decorative wooden frames add life to her art pieces. Each artistic wooden frame is made out of reclaimed wood, showing Montgomery's apt appreciation for the environment. She even carves silhouettes of nature-inspired motifs into the timber, adorning the upcycled structures with rustic cut-outs and pertinent silhouettes.
Explaining her artistic skills on Woodensense Etsy, Montgomery says:
I'm more of a sketch artist but I thought that painting could allow me to broaden my horizons. And, to me, in this world, there is nothing more beautiful than the world itself. We take for granted nature and all it has to offer, so by capturing just a glimpse of it, maybe the little things in life can become big things.
You can purchase her nature-inspired wood art on Etsy, and also admire her creations on her official website, Instagram, and Facebook.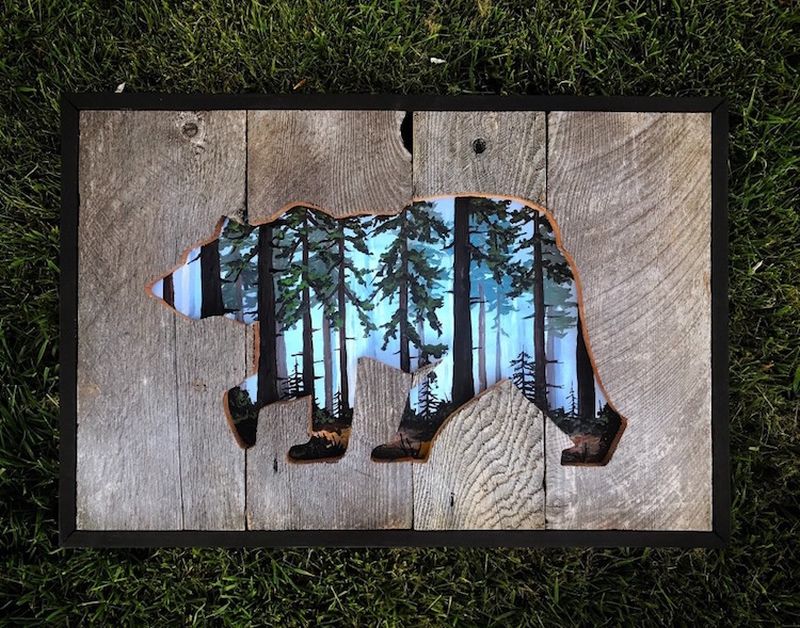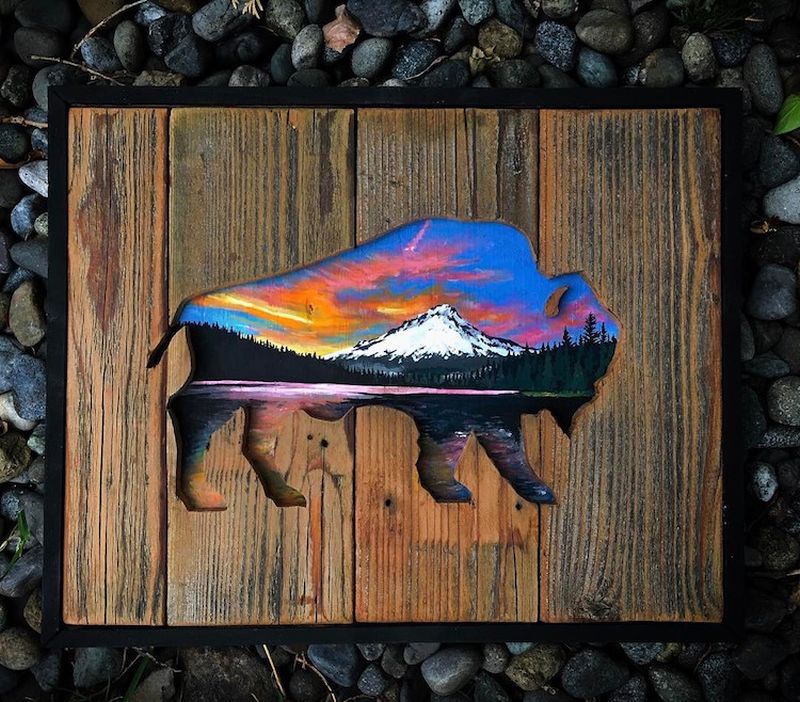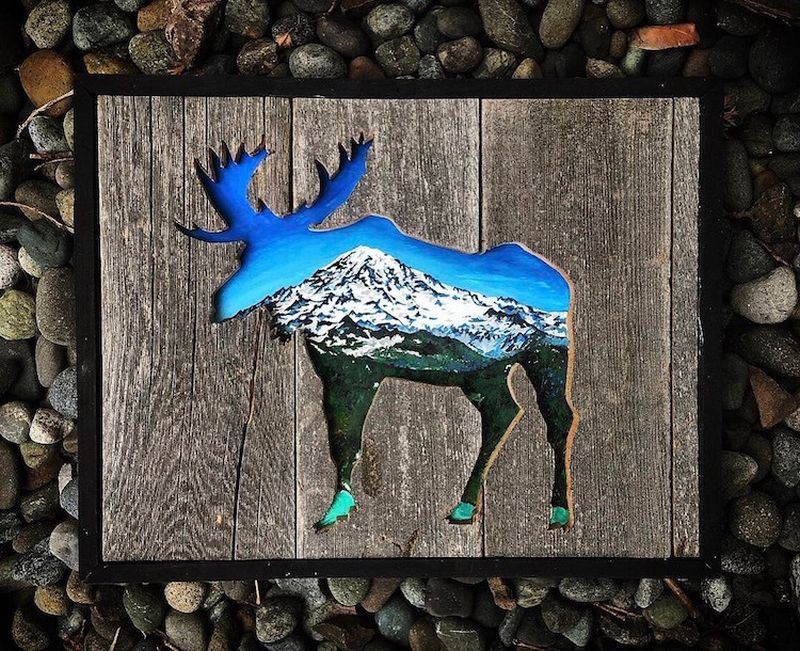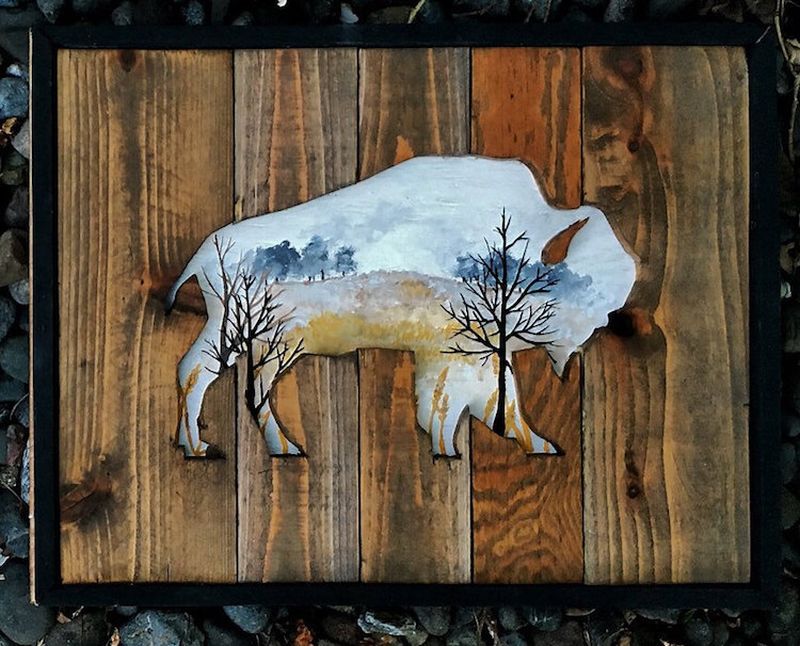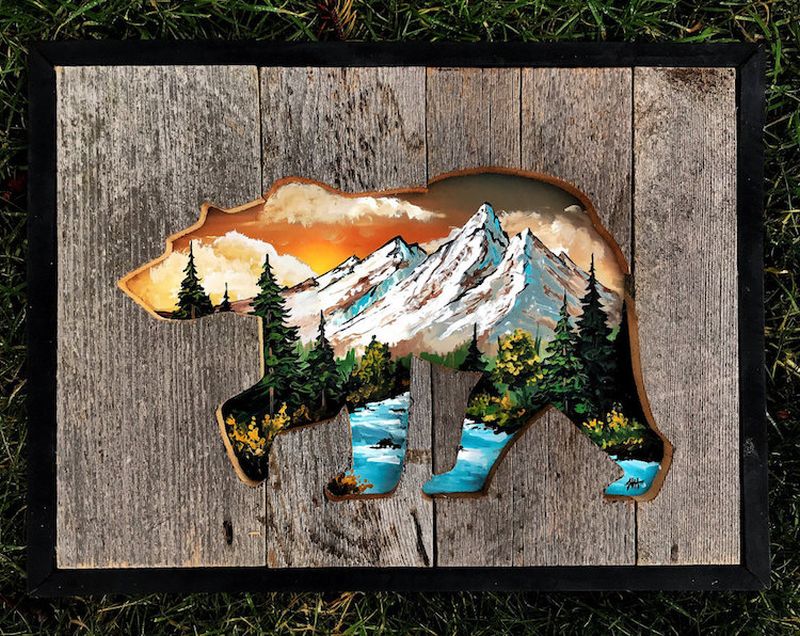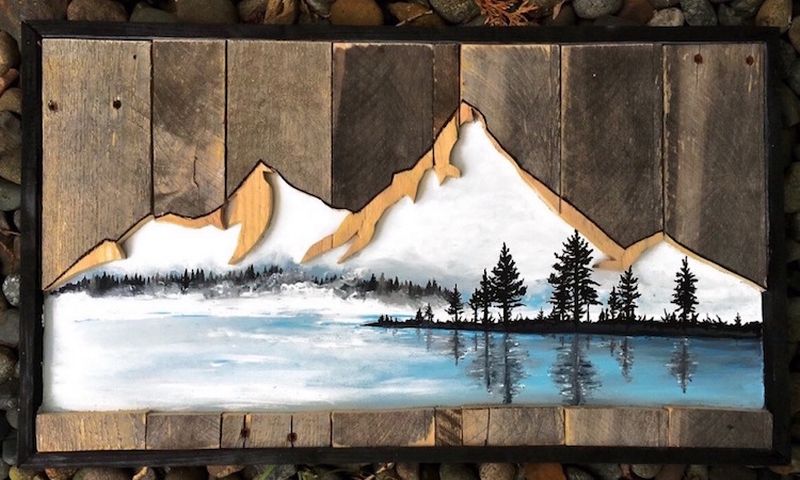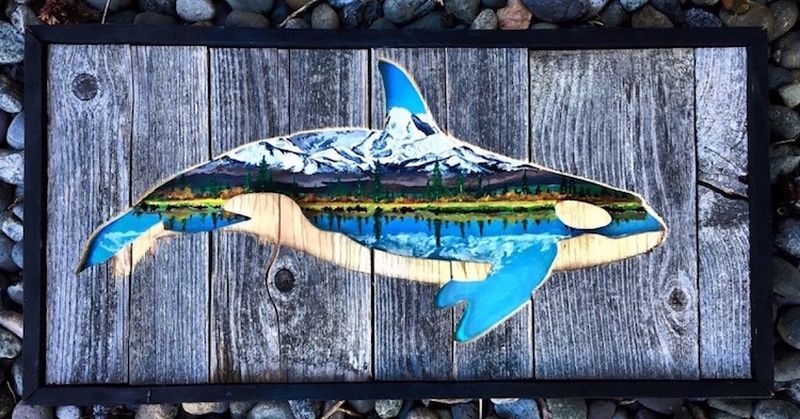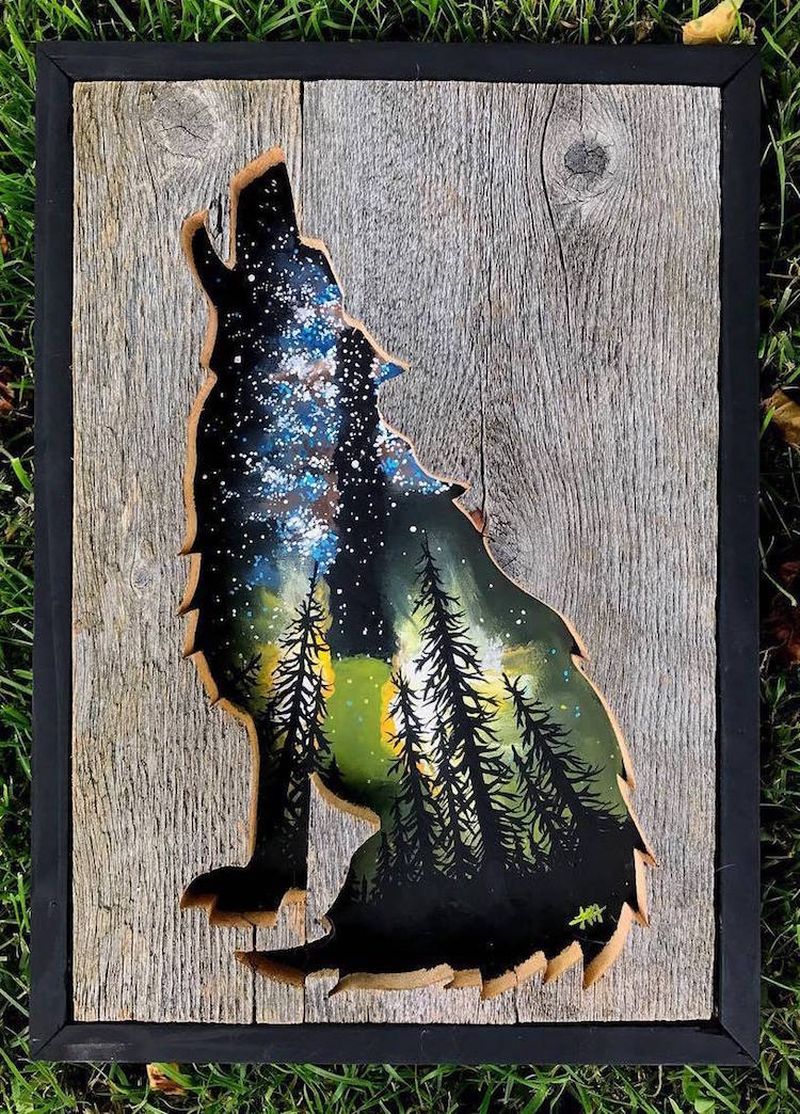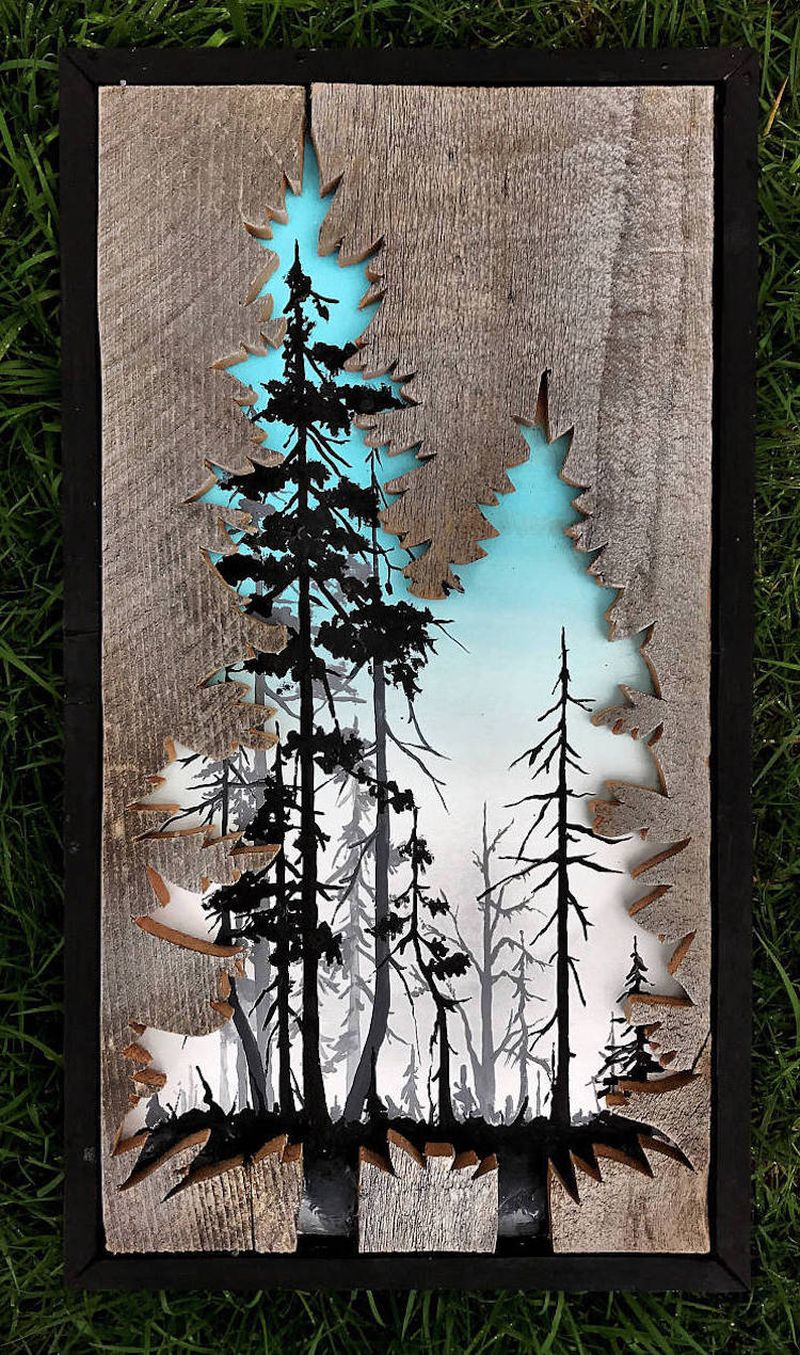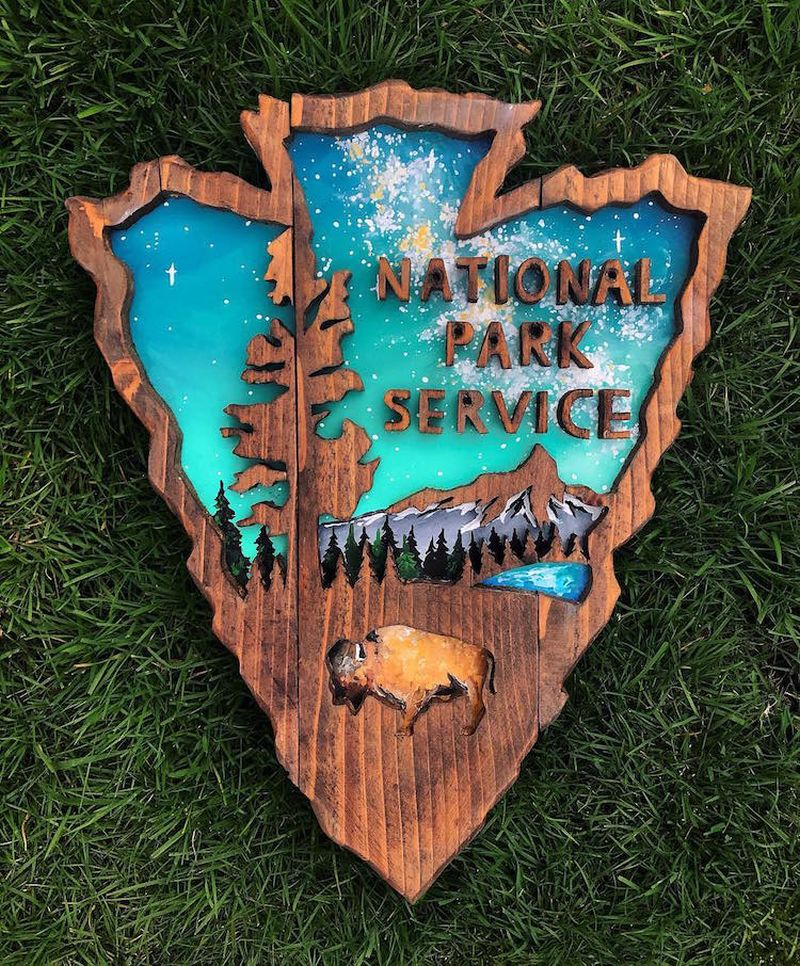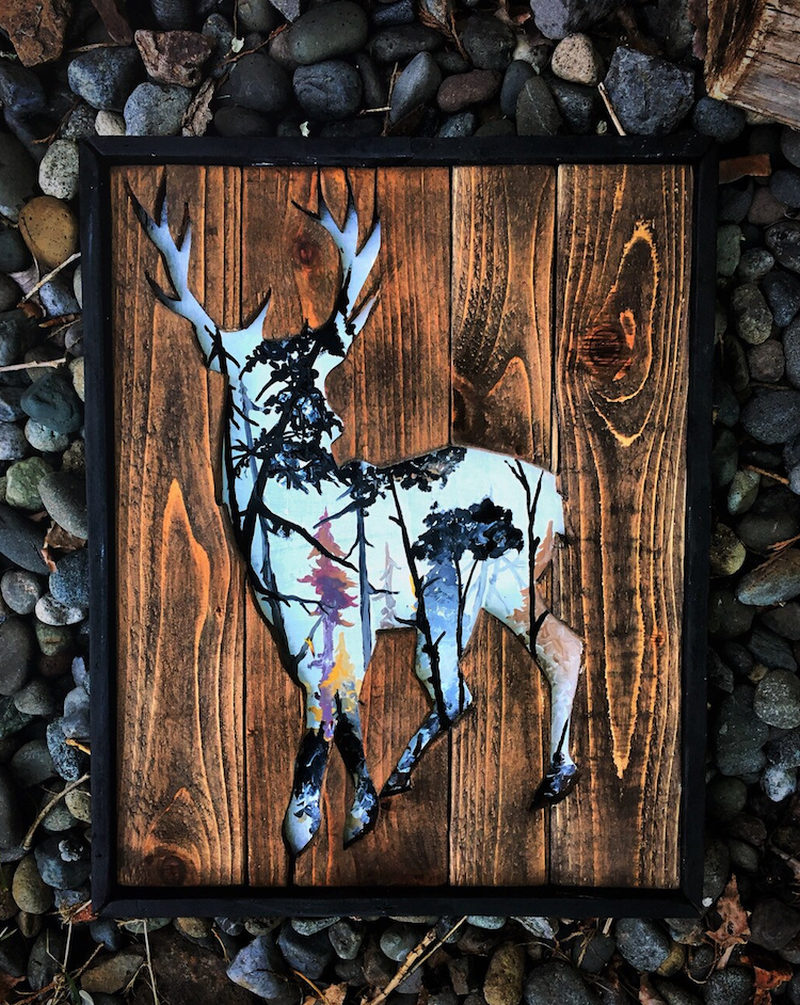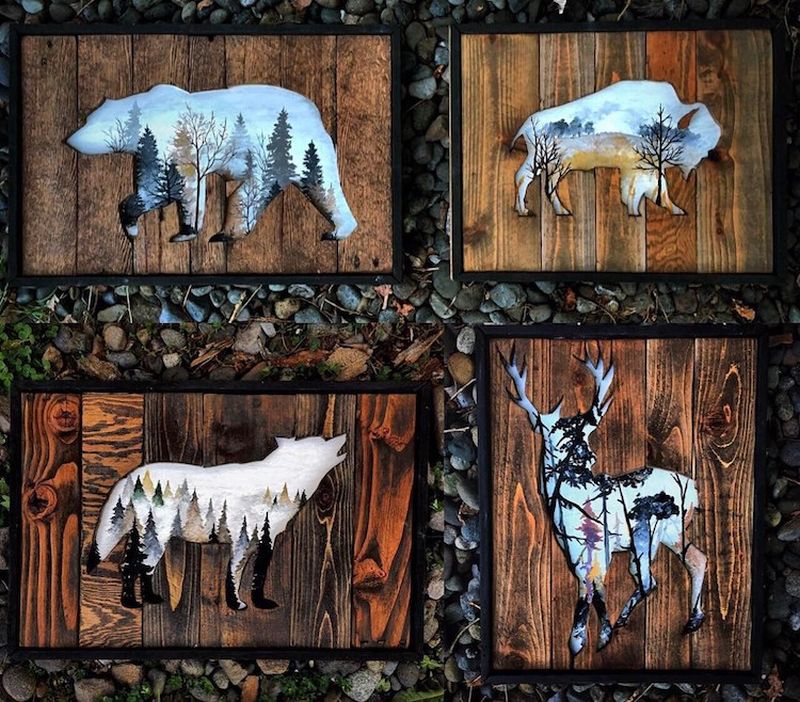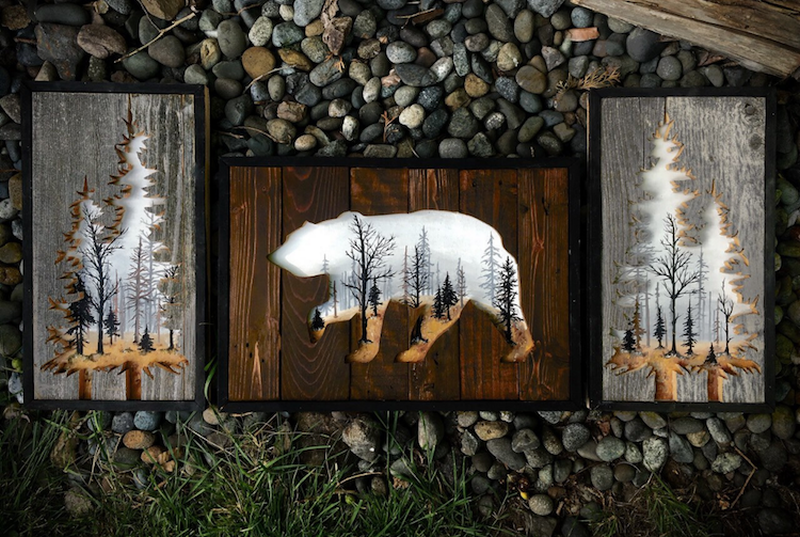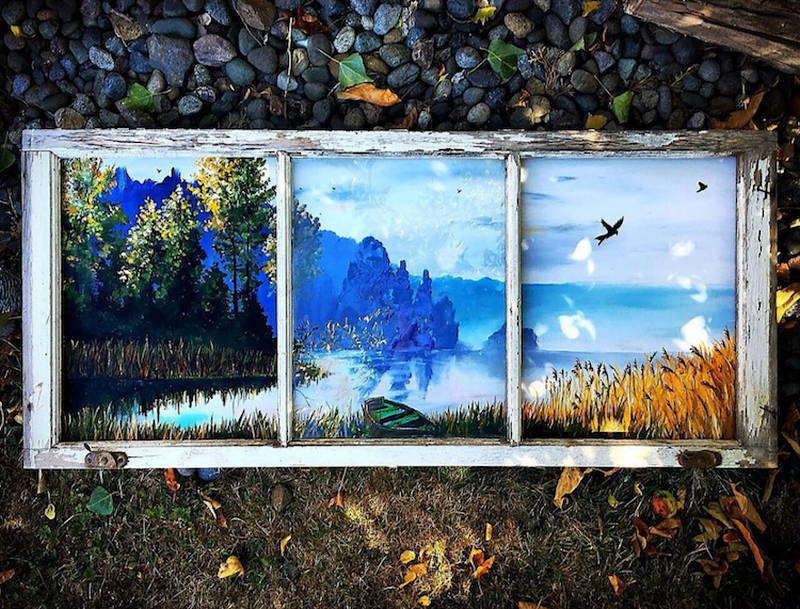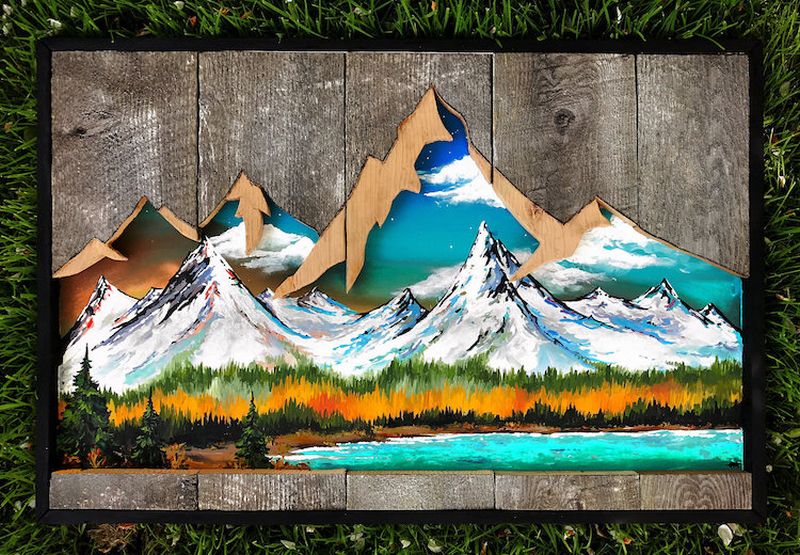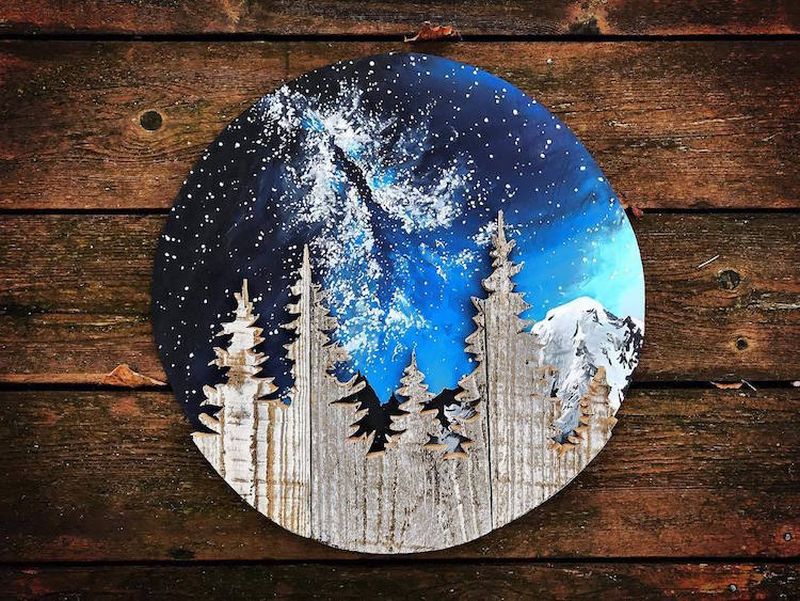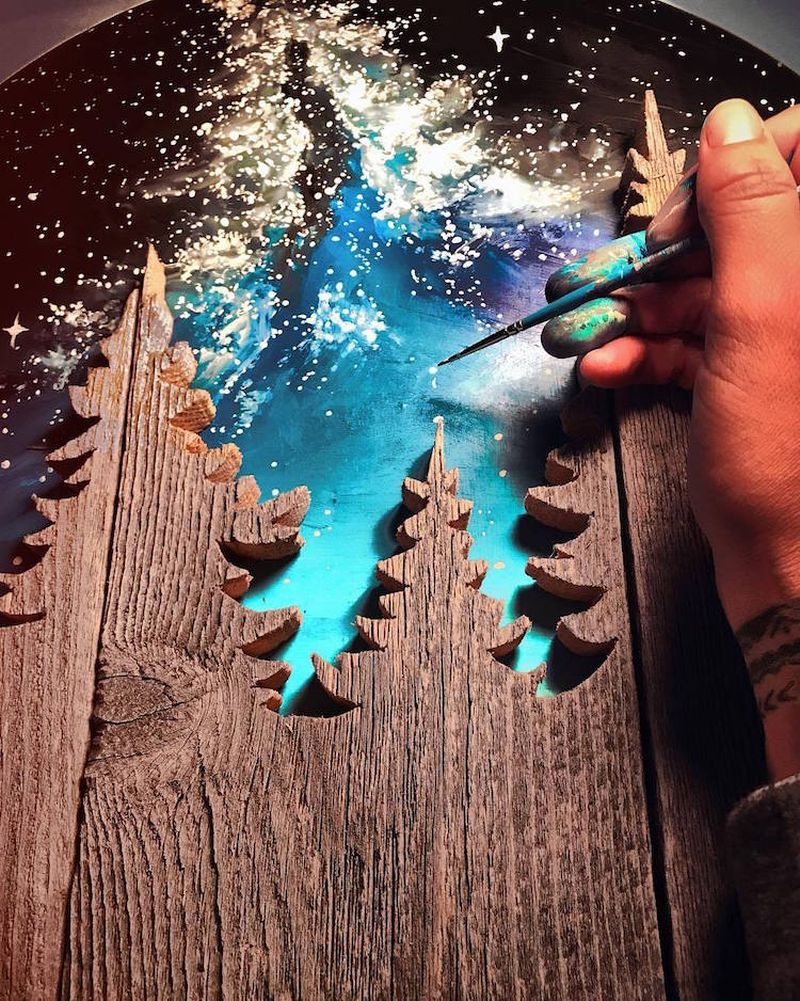 Via: SoSuperAwesome