---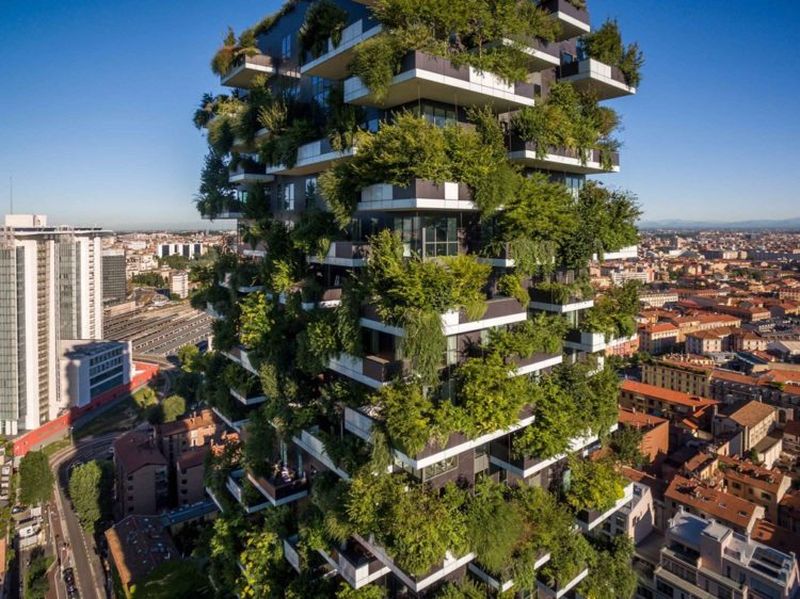 Design
While India is still struggling to ensure cleanliness in each and every city, China has envisioned to build pollution-fighting Vertical Forests for their clean and green future. Expected to be built by 2018, the vertical forests consists of two towers called the Nanjing Green Towers. These green buildings will be covered with more than 1,100 trees and 2,500 cascading plants and shrubs, covering around 65,000-square-feet area.
The Green Towers would be able to absorb 25 tons of carbon dioxide every year, while producing approximately 60 kg of oxygen every day, according to the sources. These towers will be built next to each other – one will be around 200 meters in height, whereas the other one will be 108 meters in height. The taller tower will include 35 floors for offices, a museum and a school for green architecture.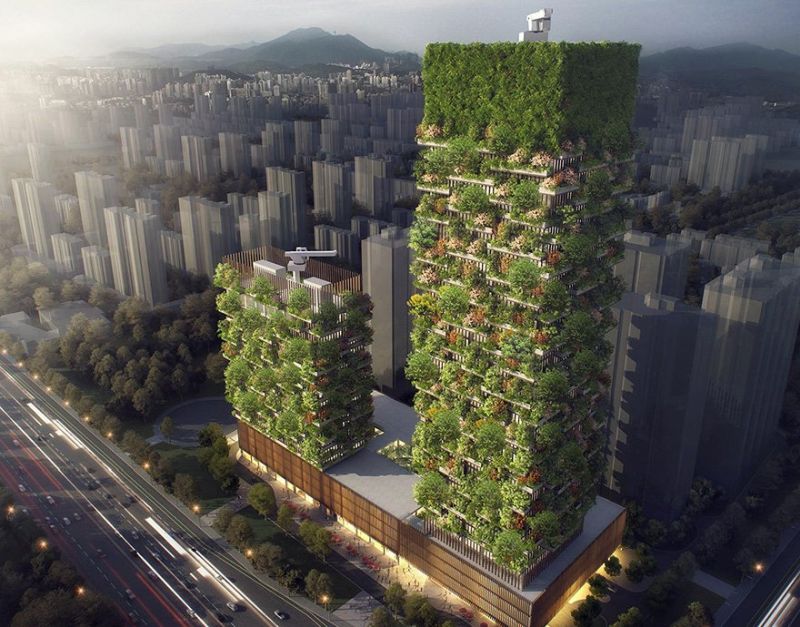 On the other hand, the smaller tower will be the Hyatt hotel with 247 rooms. The former will be including a rooftop club, and the latter will house a swimming pool on the rooftop. Renowned architect Stefano Boeri is behind the design of these green buildings.
However, some of you may be amazed to know that these buildings are not the first of this kind. The architect had designed similar green buildings earlier in Milan, Italy and Lausanne, Switzerland. Boeri's work can truly be addressed as the "art meets architecture".
Even our country should work on such green projects. Today, the whole world is combating with the problem of air pollution. Instead of cutting trees in the name of development, we should be embracing such measures that don't harm our environment. The so-called development and industrialization is nothing, if there is no clean air to breathe.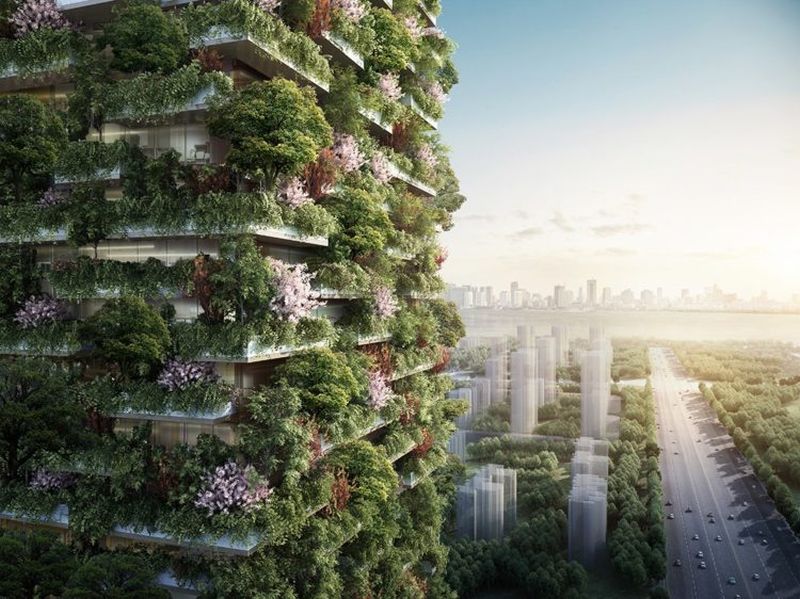 Via: YourStory