---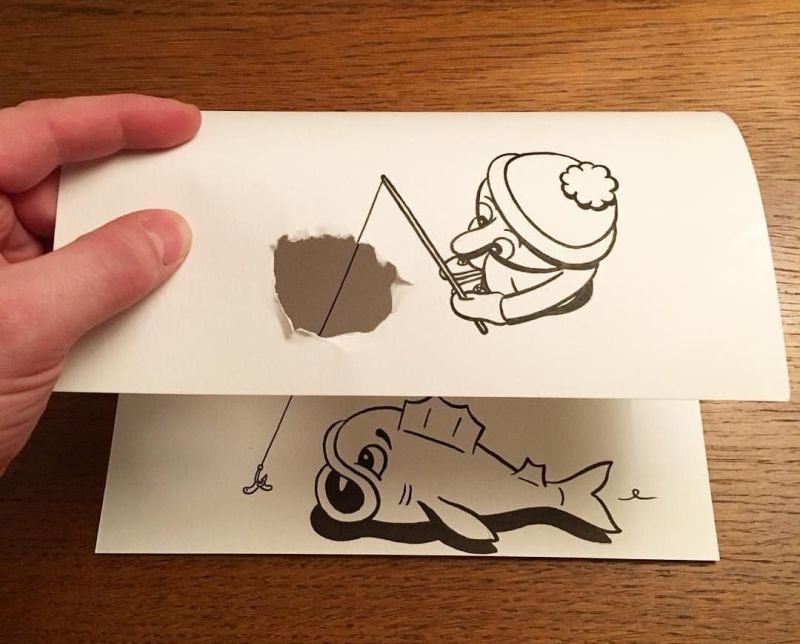 Art
To express yourself as an artist it is not necessary to indulge in a tedious art form. You can gracefully express your art by simply having an out-of-the-box thinking. HuskMitNavn, a Danish artist, works with his divergent approach and gives life to the paper pieces. His simple yet cleverly approached amalgamation of 2D and 3D with paper folding technique makes his art stand out from the rest.
The black and white art series by HuskMitNavn is an expression of our day to day experiences. It's really amazing to see how our routine life can be expressed by simply folding few blank pages. With his skills and imagination, he literally adds life to blank pieces of paper.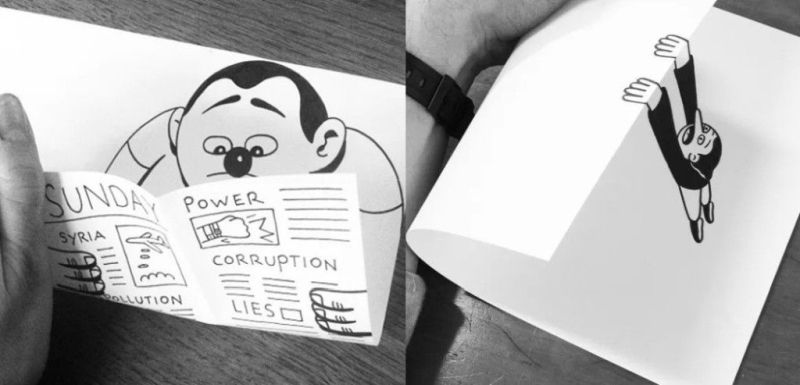 HuskMitNavn was born in the year 1975, his name literary means 'remember my name' in Danish. He works with different artistic forms such as paintings, streets murals, and graphics. In all of his work, a sense of humor is depicted. This incredible artistic ability is easily relatable to all age groups, which makes his art more approachable.
Have a closer look at his work in the following images. To see more amazing work by HuskMitNavn, you can also visit him on Instagram or tumblr.