---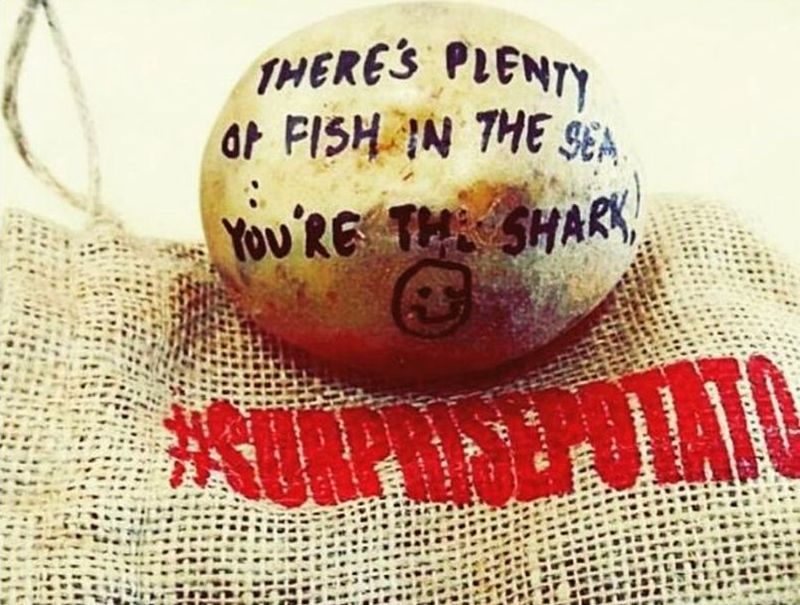 Offbeat
Delhi-based guy makes good money by sending messages on a potato!
Today we have instant texting apps for faster communication. However, some of us still prefer snail mails and sending cards on special occasions like birthdays, anniversaries, etc. But this time, why don't you try sending a potato with personalized message, instead? Sounds dumb? Well, a Delhi-based guy is making some serious cash with this bizarre way of sending messages on a potato. Yes, a real potato!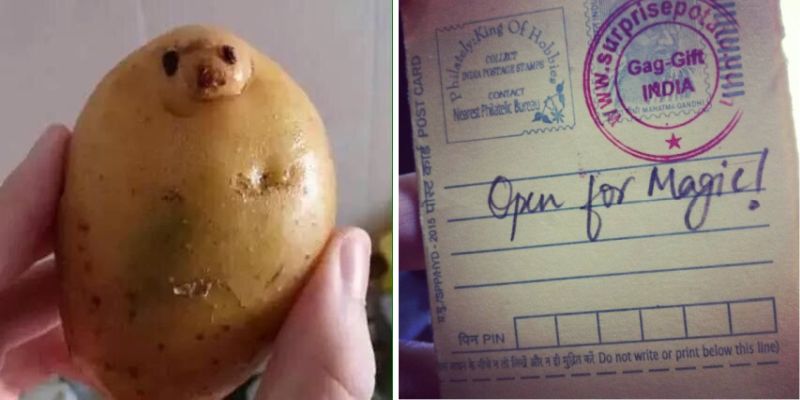 Piyush Goyal, an entrepreneur from Delhi, runs a website called SurprisePotato, which allows you to send handwritten messages on potatoes through the mail to anyone in India. Starting at ₹129, you can place your order on their website along with a personal message, not more than 130 characters long. You can also send a customised potato with your picture and a message.
This crazy idea struck his mind when he was talking to someone over the phone in the kitchen. He wanted to note down a number, but that time he only had a marker and no paper. So, he quickly picked a potato from the shelf to write the number. And, whenever he had to pass that number to someone in a room, he simply threw that potato across the room. One day, he thought why not use this vegetable as a medium to express thoughts or emotions and send it to your loved ones.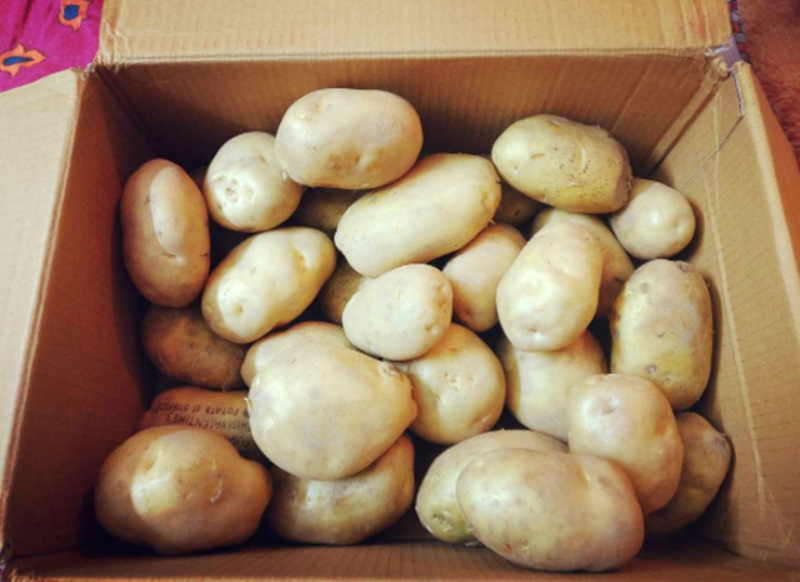 Just image your friend's reaction when they'll receive a nice, meaningful message on a vegetable that they can actually cook later or just keep it as a funny memory. What do you think about this strange way of sending messages? Would you like sending it to someone or not? Do share your views in the comment section below.
And, also check out some messages on potatoes that they have already shipped.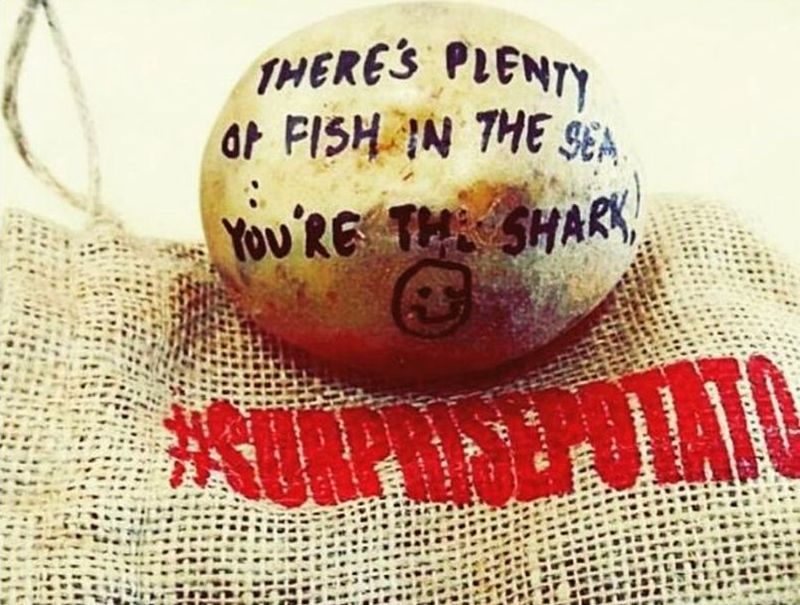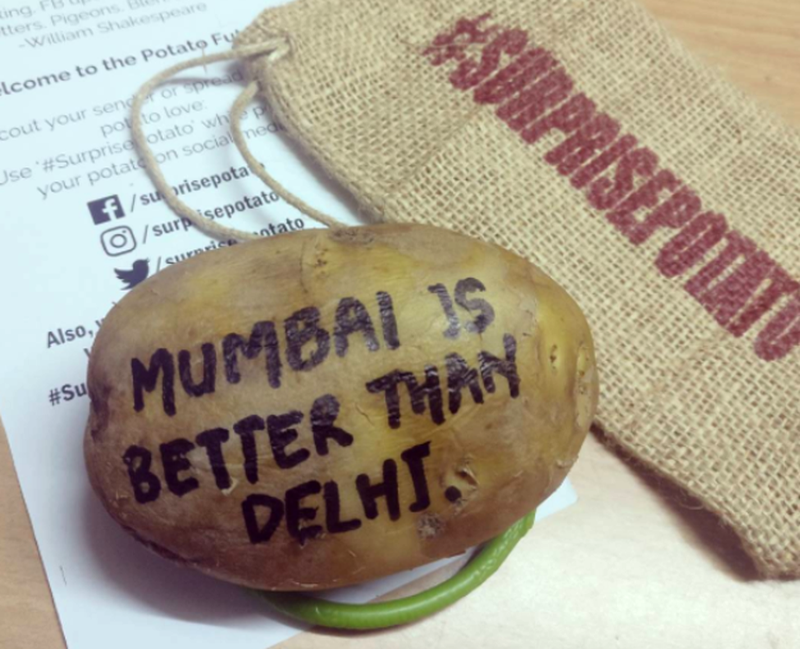 Via: Buzzfeed
Monika has been writing about trending artifacts across diverse platforms for over three years. Her all-time fascination with both traditional and non-traditional artworks led her to explore the world of art and humanities. She founded EdgyMinds in 2016 to discover emerging artists and indulge her passion for creativity. Connect with her at Facebook I Twitter I G Plus