---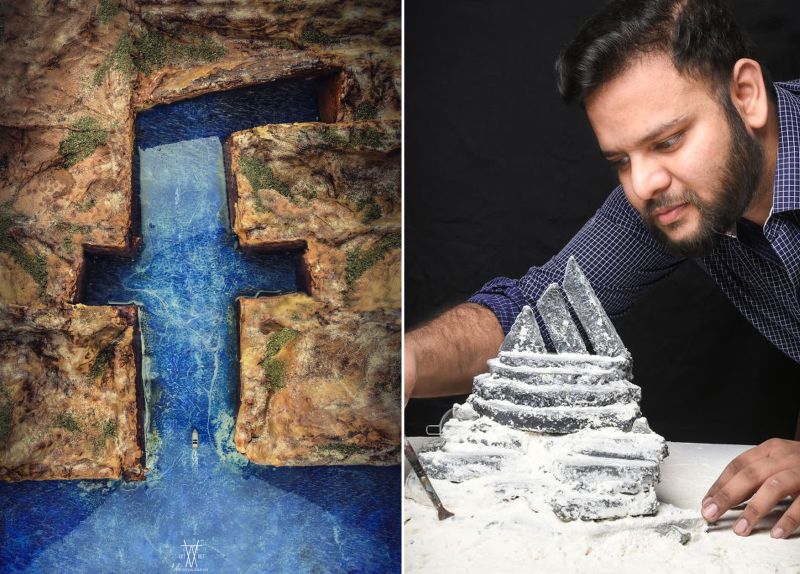 Art / Design / DIY / Photography
Vatsal Kataria, an Indian conceptual photographer, is not just known for capturing unique photographs, but also for creating out-of-the-world DIY projects. Earlier we have seen his exclusive collections – "miniature versions of places from his dreams" and "photo series showing the same scene in two different perspectives." Now he has come up with another exclusive project that will surely leave you spellbound.
Being a conceptual photographer, Kataria has to come up with different concepts for his clients. So, he keeps imagining and thinking of unique ways he could portray his work. After everyday commercial work, he takes out time for his personal DIY projects to unleash his inner artist.
This time he has created a Dramatic Series of dioramas portraying famous logos in a very unique manner. These dioramas of famous logos are made from very basic materials and designed in artificially-crafted dramatic locations. From island to volcanic lava, Kataria has set up popular brand logos in the middle of the stunning landscapes.
All these logos are contrived from very basic materials to encourage creativity among his fans and to prove that we don't require high-tech objects to make something new. Even basic things can contribute to the creation of something wondrous, provided you have an imaginative mind.
Check out the exquisite photographs of dioramas featuring famous logos in never seen before layouts.
Island of Facebook.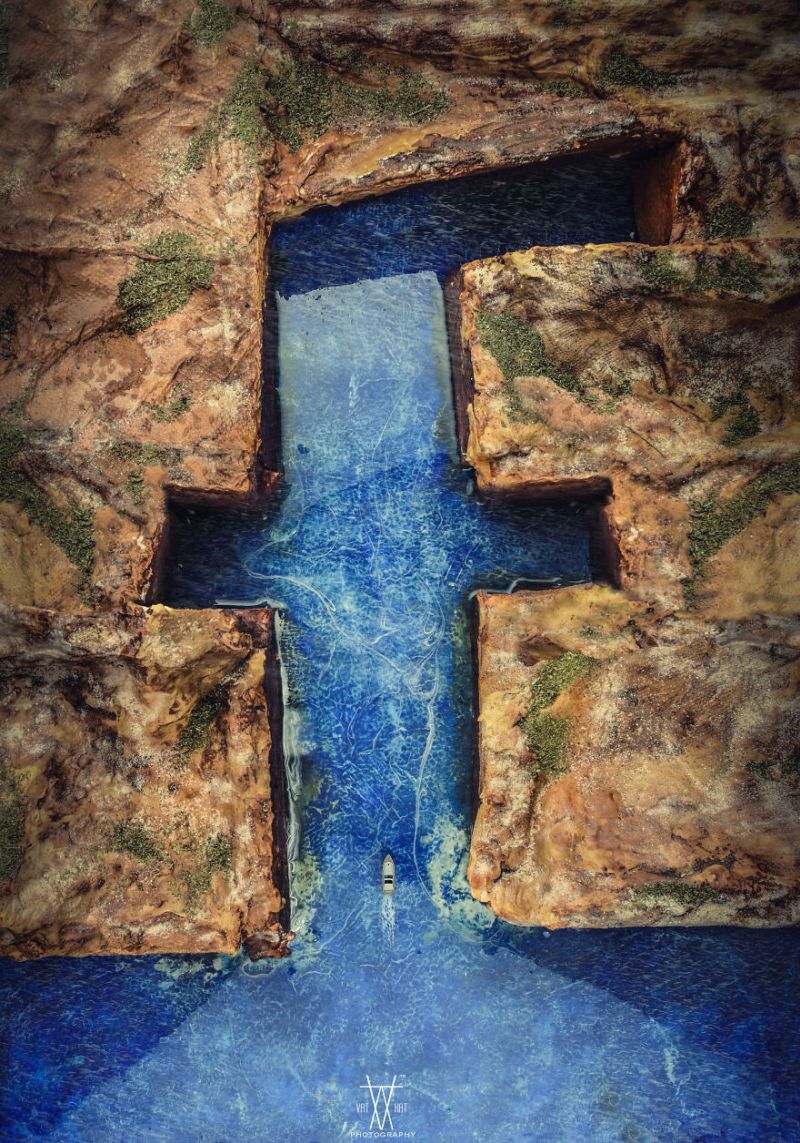 Lava Play Button of YouTube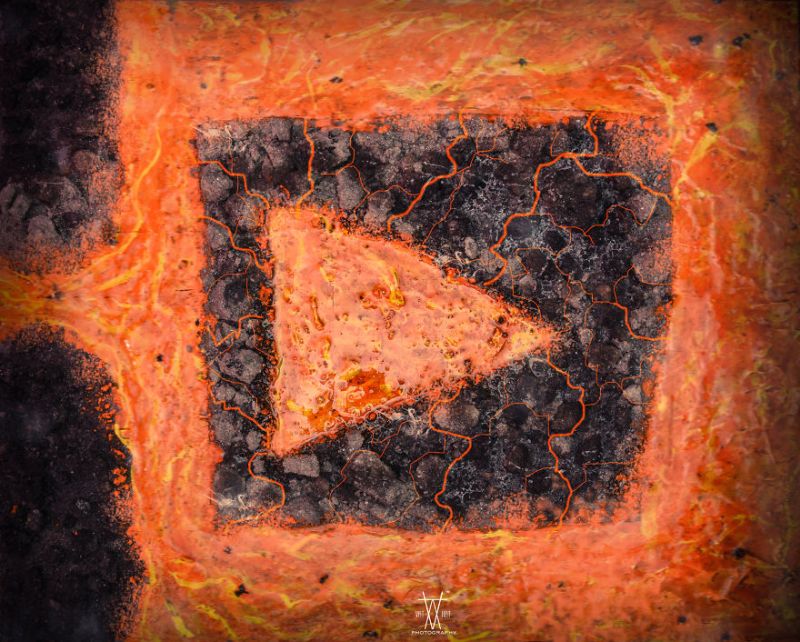 Mount Adidas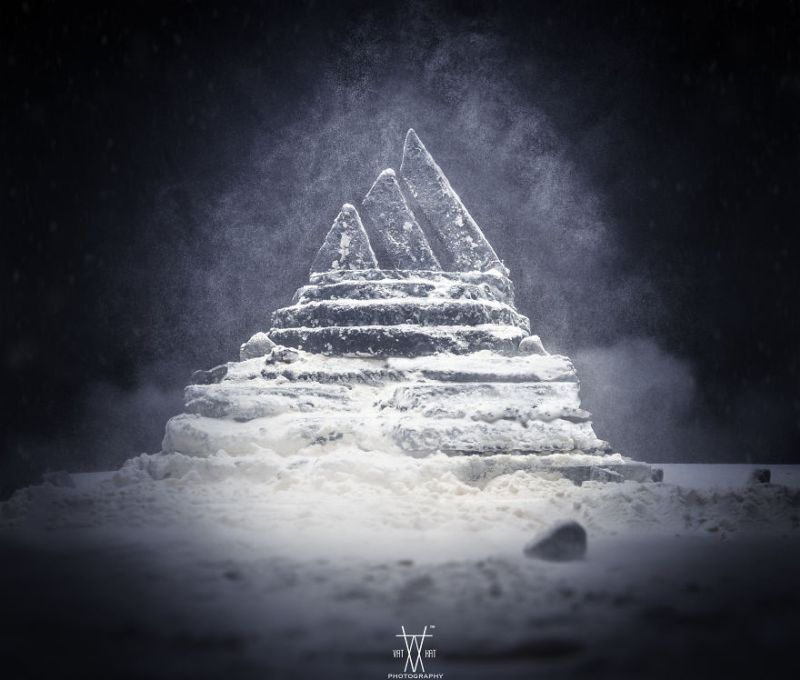 World of BMW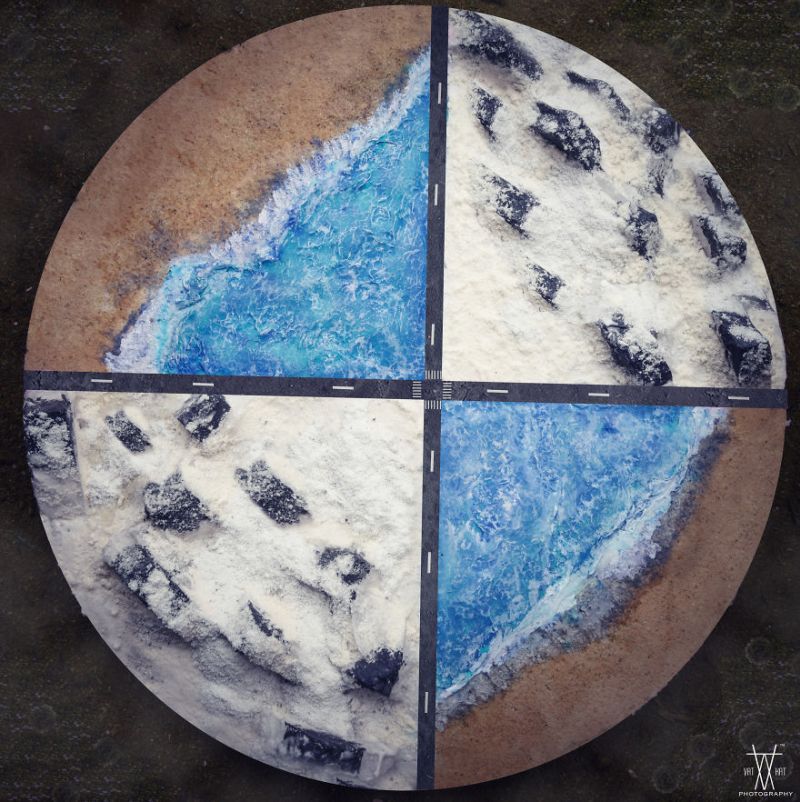 CK Rocks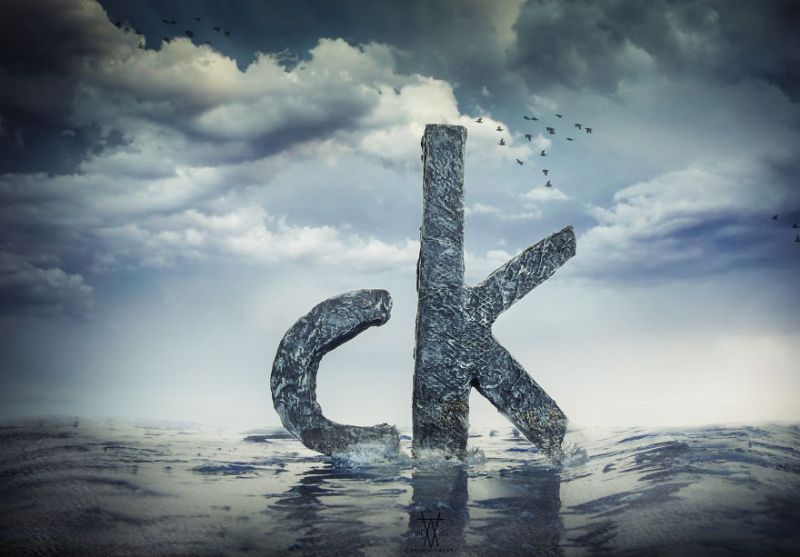 The Bridge of Audi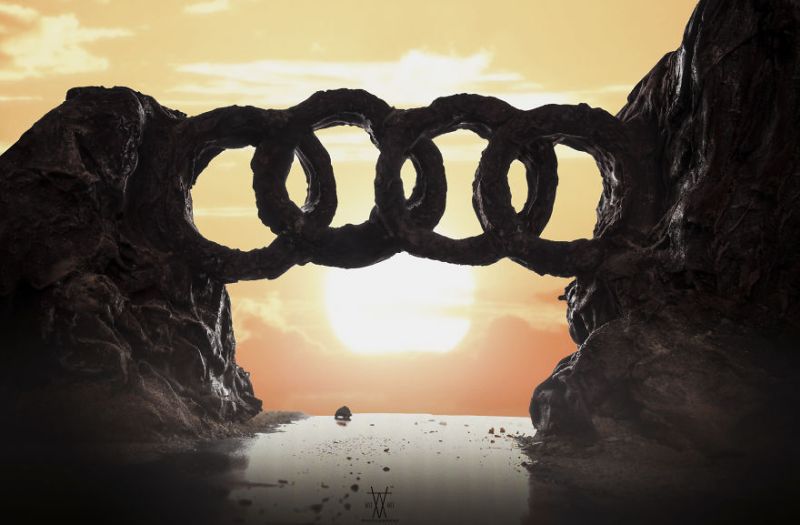 Nike Cave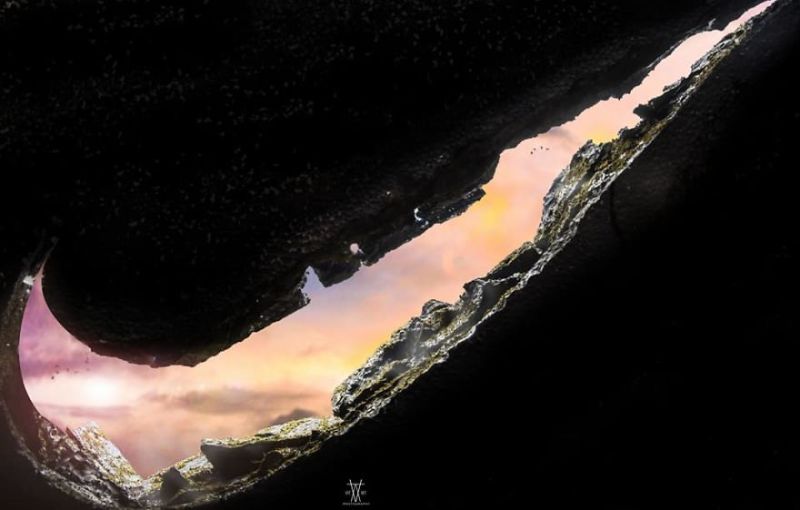 Behind The Scenes