---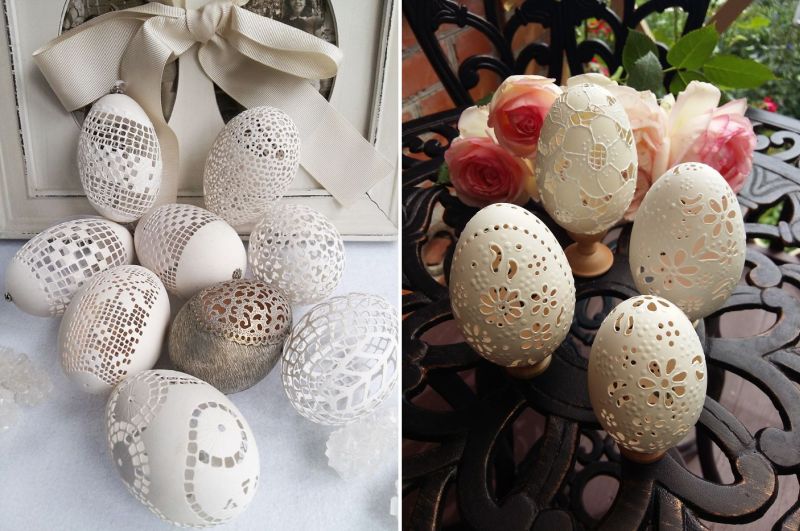 Art / Design / Handicraft / Offbeat
We never thought that fragile eggshells can be used to create some of the arduous artworks. But imaginative artist Dana Liashenko has completely changed our perception and you need to see her creations that are made from actual embryo vessels. She carefully ornates sculptures illustrating the aesthetic potential of this unexpected material.
Most people mistake the eggs for porcelain, but they're totally amazed on finding out that these artpieces are carved from goose shells. After experimenting with different eggs, goose eggs have become her preferred canvas, due to their size and durability. Goose eggs are thick as compared to hen eggs, so it's better to cut right through them to form unique sculptures.
The durability and thickness of goose eggs give Liashenko the ability to add detail, depth, and definition to the designs she chooses to carve. These beautifully carved eggshells have now become unusual gifts for different occasions – such as birthdays, weddings, Christmas and New Year's Eve.
Liashenko is currently selling her delicate artworks through Etsy and even you can purchase her artpieces to decorate your house or gift it to someone special.