---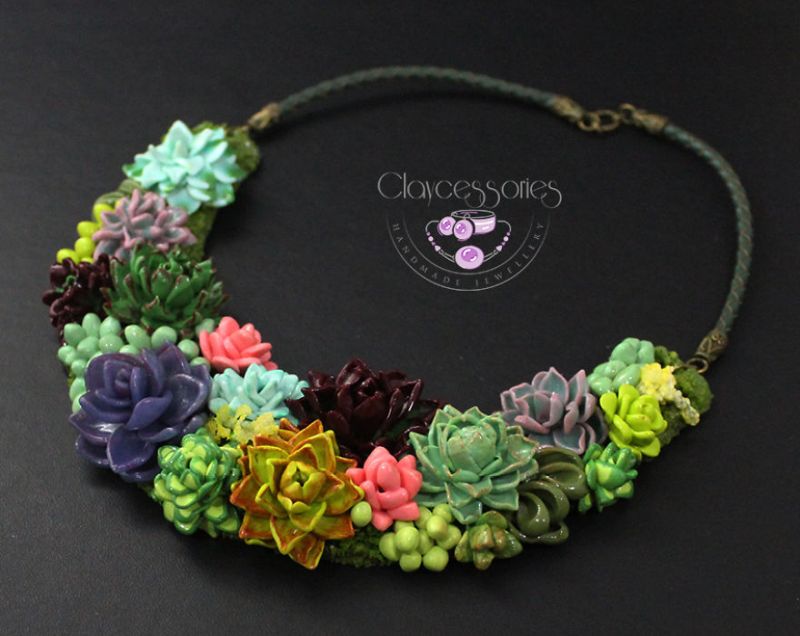 Art / Design / Handicraft / Offbeat
For those who love nature and elegant statement jewellery, there is a good news. You can get both in one, all thanks to Etsy shop Claycessories. Started by British artist Janna Baranovska, this online shop offers stunning detail-oriented floral jewellery that resembles life-like flowers. These enhancing floral jewellery pieces not only spruce up your outfits but also stay with you forever, unlike real flowers.
According to Baranovska, creating something out of nothing is like a miracle. Whenever she takes clay in her hands, she feels amazed to create something that she used to imagine in her childhood days. The entire process of jewellery reminds her of a beautiful fairy tale.
For her, the inspiration for these artworks comes from books and movies, as well as things around her. Another fascinating thing about her creations is that some of her customers commission her to make something that she has never created before. This is challenging but excites her creative nerves to form something extraordinary that even she would have never imagined.
Most of her jewellery (including earrings, necklaces, and bracelets) is inspired by nature and consists of a variety of colourful materials. Apart from floral and succulent jewellery, she even creates unique and fairy tale-inspired jewellery pieces that are worthy of your attention.
You can check out some of her floral jewellery designs in the images given below. Also, see more of her work and purchase any desirable jewellery on Etsy or official website.