---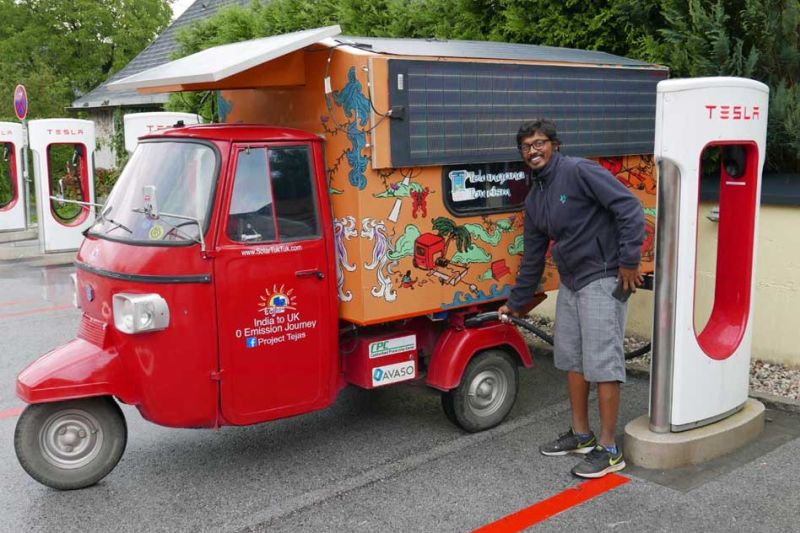 Featured / Your story
Auto rickshaw, also known as tuk-tuk in some parts of the world, is a very common mode of commuting in India. However, how far have you travelled in an auto rickshaw – maximum 50 km to 100 km? But an Indian engineer, Naveen Rabelli, has crossed all the boundaries and drove a solar-powered auto rickshaw over 14,000 kilometres from India to London. He started this trip to raise awareness about the importance of sustainable energy sources. To make this epic journey, he traversed about 11 countries, 20 cities and 100 towns in Asia and Europe.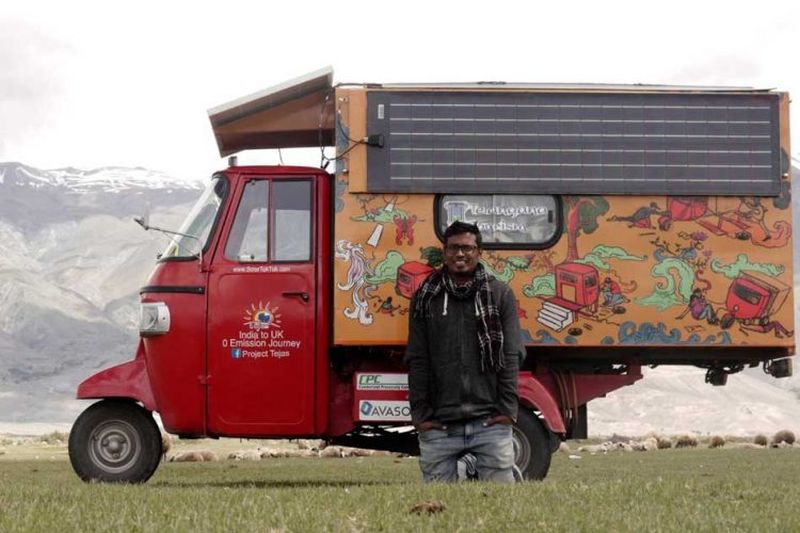 He was born and brought up in India, and he did his Masters in Australia. He loved travelling since childhood and always wanted to experience different cultures, cuisines, and landscape all around the world. But he never imagined that he would travel to London in an auto rickshaw, until he saw the increasing problem of air pollution in India when he returned after his Masters in 2011. After seeing people wearing scarves to protect themselves from the polluted air, he decided that he wants to travel the world but without polluting the environment, while making people aware about the mobility solutions using renewable energy.
After quitting his job with Reva, a unit of Indian car maker Mahindra & Mahindra Ltd that makes electric vehicles, Rabelli took three years to customize his second-hand three-wheeler. He designed a fully green, zero-emission auto rickshaw that's equipped with a new motor, battery, and gearbox.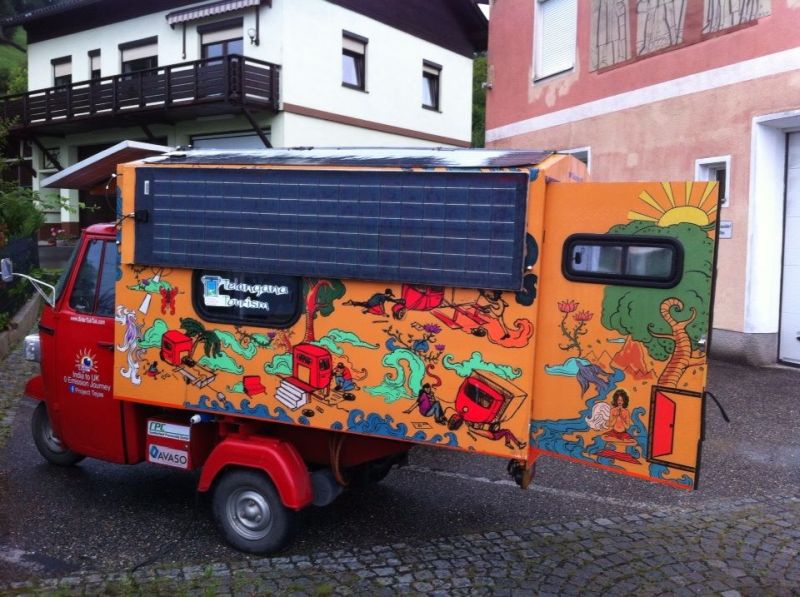 Rabelli named his bright red three-wheeler 'Tejas,' a Sanskrit word that means splendor or brilliance. The roof of the tuk-tuk is made from solar panels and cloth drapes are used to protect the open sides from the elements. When fully loaded, this solar vehicle weighs double than a conventional auto rickshaw. It needs eight hours of battery charge to travel about 80 kilometers, and additional five hours of sun exposure can push it for another 26 kilometers.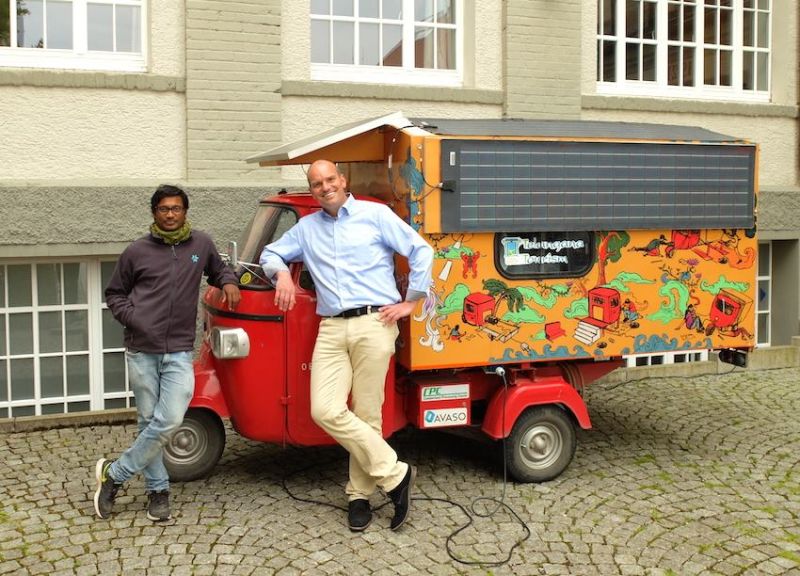 Finally, he started his journey from Bengaluru to Mumbai, from where he took a boat to UAE, before driving to Iran, Turkey, Greece, Bulgaria, Serbia, Austria, Germany, Switzerland and France to reach the final destination London. An Austrian filmmaker Raoul Kopacka also travelled along with him to document his entire trip.
Rabelli's journey began on 8 February 2015, and he finally reached London on 16 September 2016, raising awareness about green energy sources. Although the trip was not easy at all – as he was even robbed and even had to face some difficulties throughout the journey, but he successfully managed to reach his destination.
It's really commendable how this man took the initiative to make people aware of the hazards of air pollution, which even causes millions of death every year, worldwide. If one man can go all the way from India to London for informing people about the benefits of solar energy, then why can't we take a small step to opt green and energy-efficient products for a better and greener planet.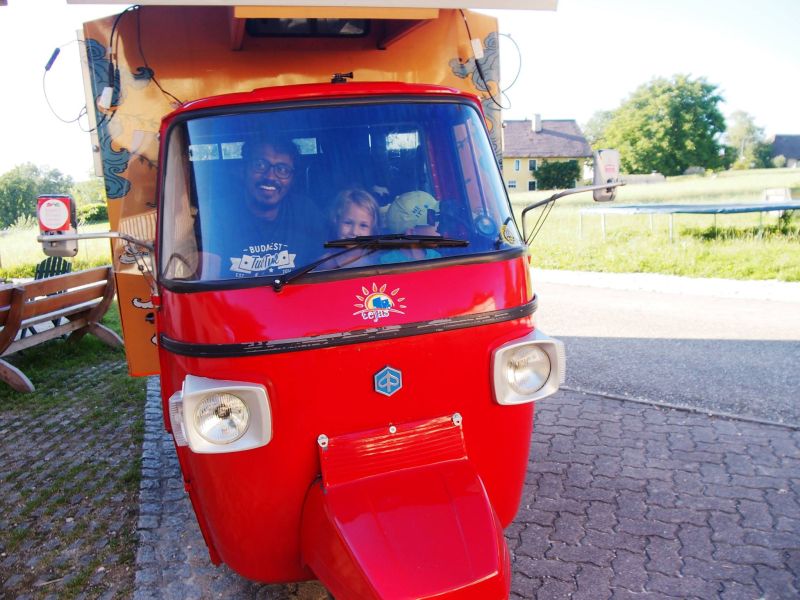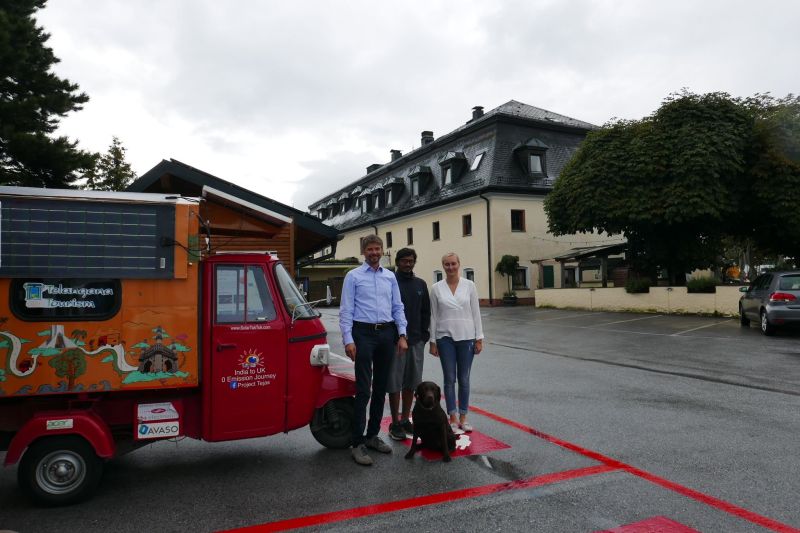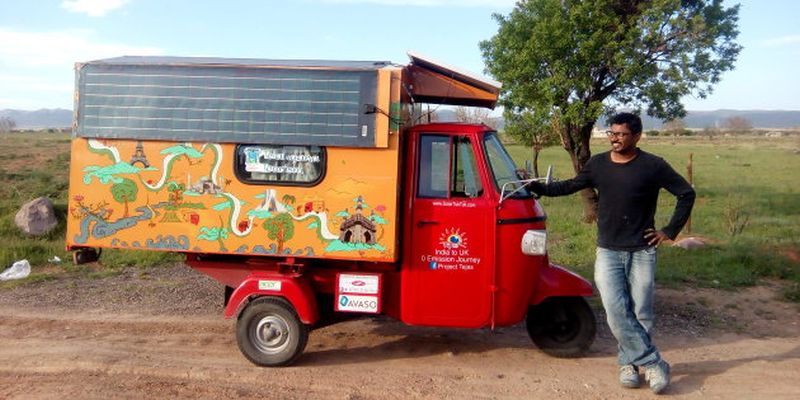 Via: LogicalIndian