---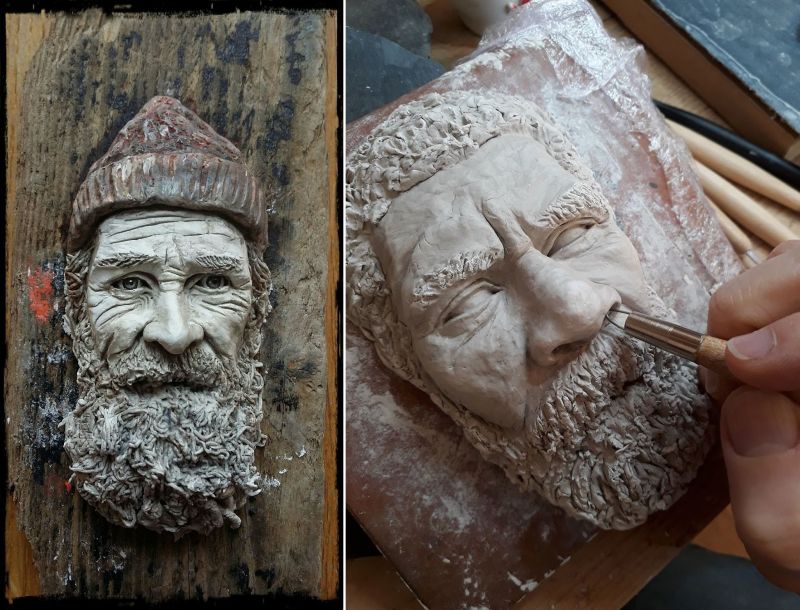 Art / Design / Handicraft
Did you ever make neat crafts out of polymer clay? For instance, beads, necklaces or other sculptures. Well, you're likely to forget all your clay art projects, after watching these detailed clay sculptures by Irish artist Shirley Walsh of Forgotten Faces – Kinsale. Her art is creatively captivating and reminds people of some local fishermen with a thankless job.
Fishermen are one of those who works hard but we never get a chance to appreciate their effort. Probably to remind people of their effort and hard work, Shirley sculpts expressive clay models featuring fishermen and other characters.
She often captures local fishermen and characters in clay and mounts them on local driftwood/stone.
Her artwork includes varying textures and holds your attention with fine details. She creates different sorts of wall-hanging faces from air-drying clay.
She moulds, sculpts and then carefully handpaints them with acrylic paint. Finally, she gives them a coat of matte varnish to seal them. They are original, one-of-a-kind pieces that she sells directly from her Facebook page.
We absolutely love the realistic expression on each sculpture. Check out some of her creations in the images given below:
"Padraig", Hand sculpted clay face mounted on local driftwood…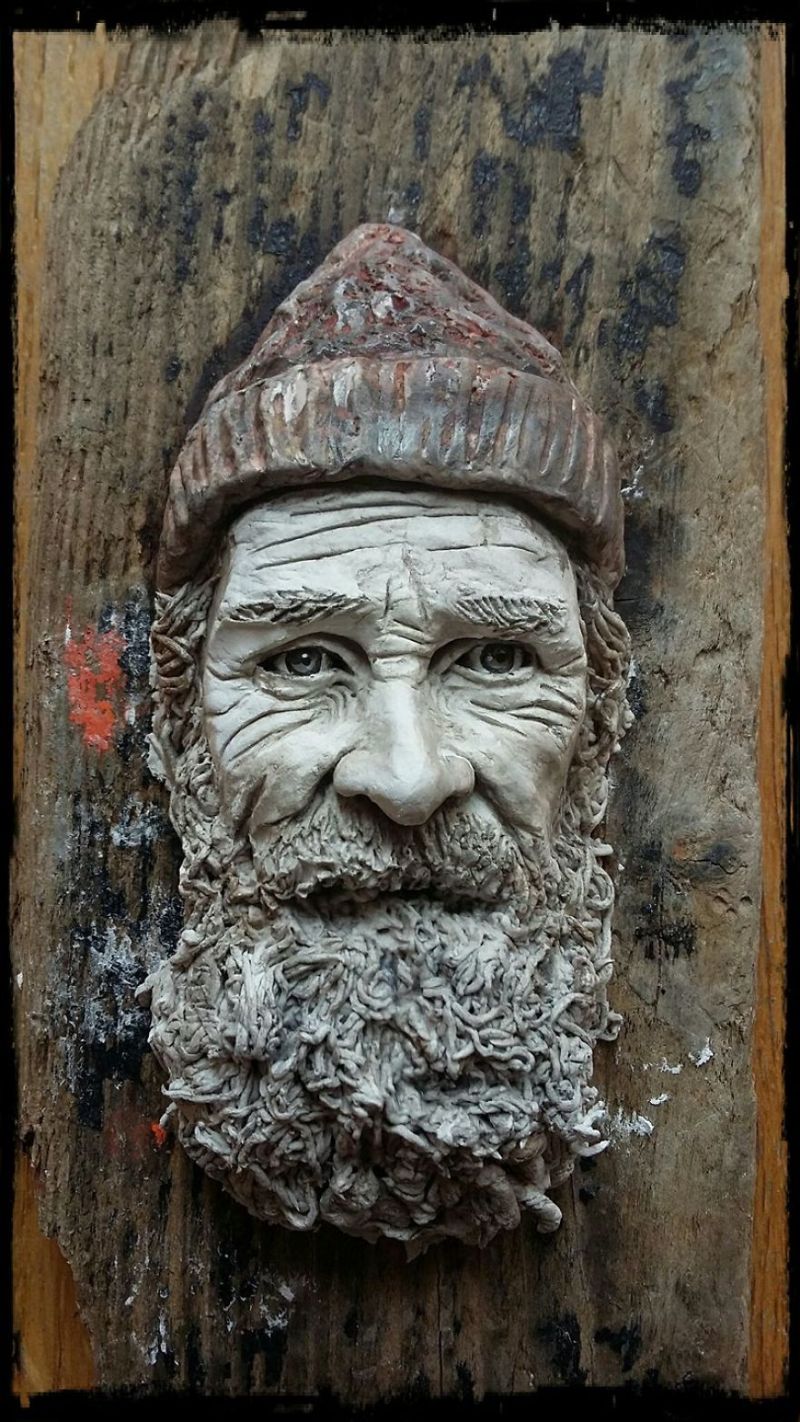 Detail of "Padraig"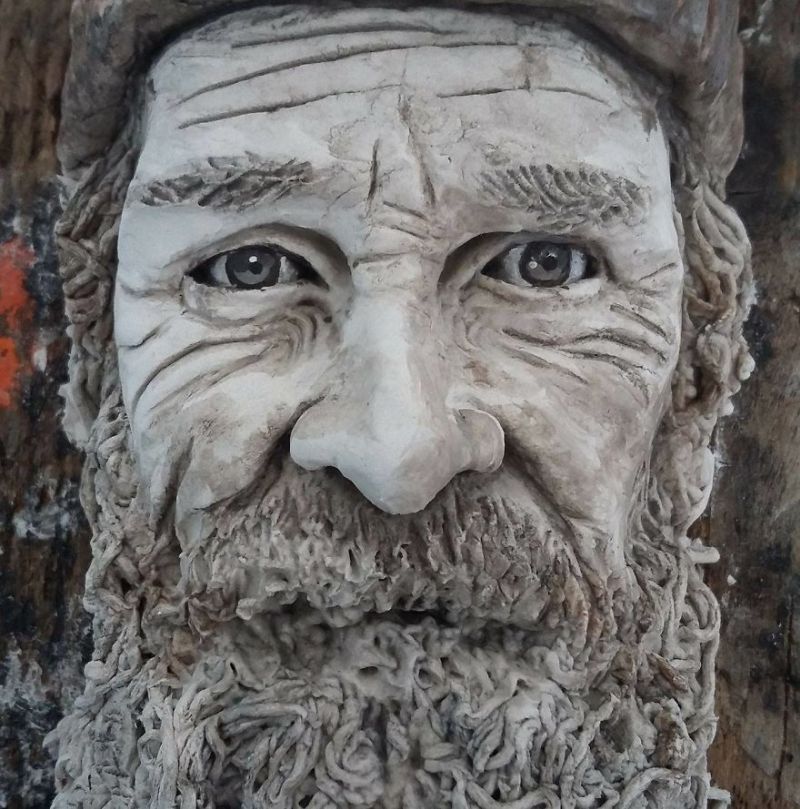 "Eric" – Work in Progress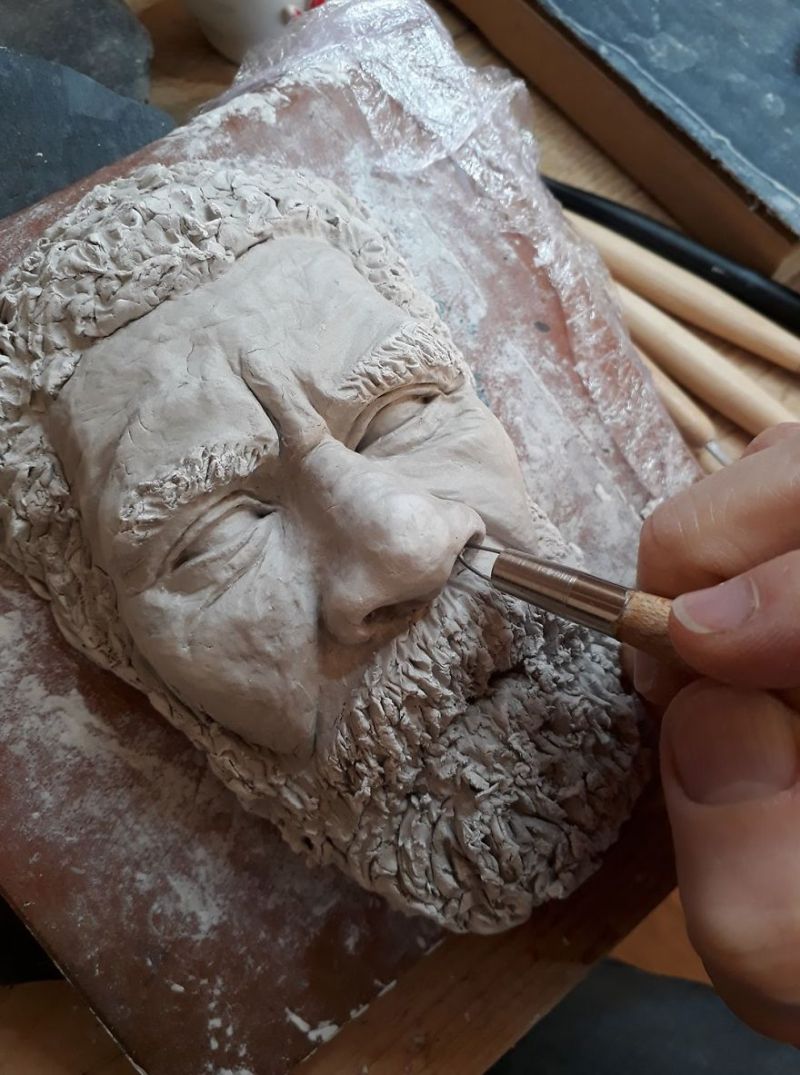 "Eric" finished piece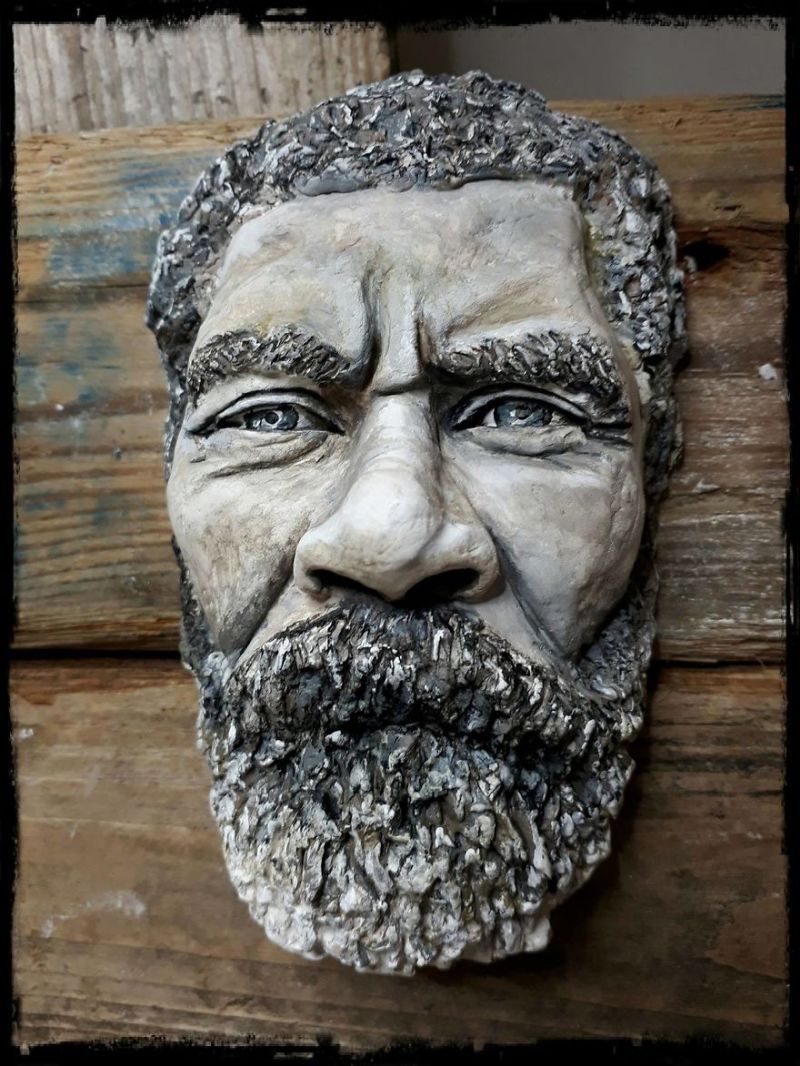 Stephan", he's a fiend for the ladies! Well known for his roving eye!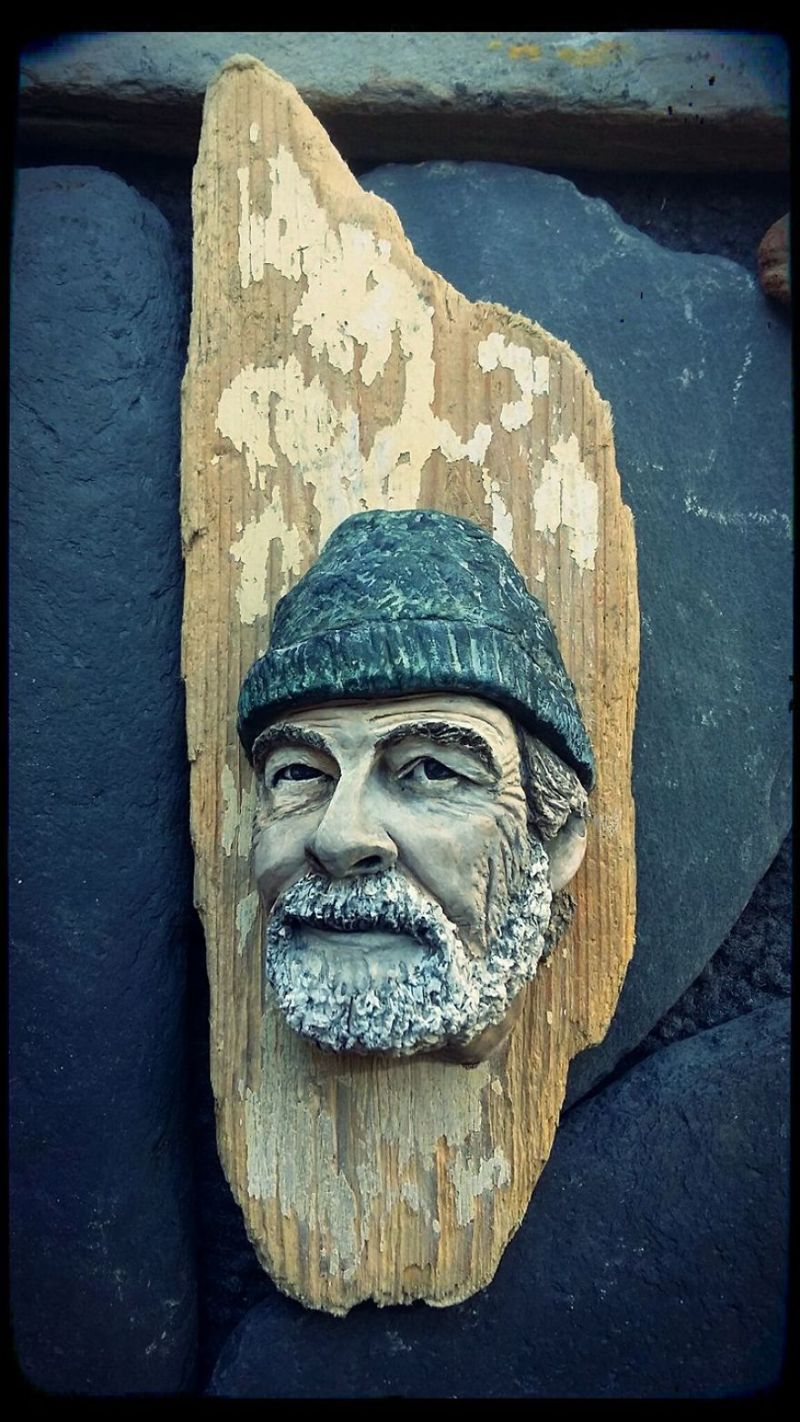 Working in Studio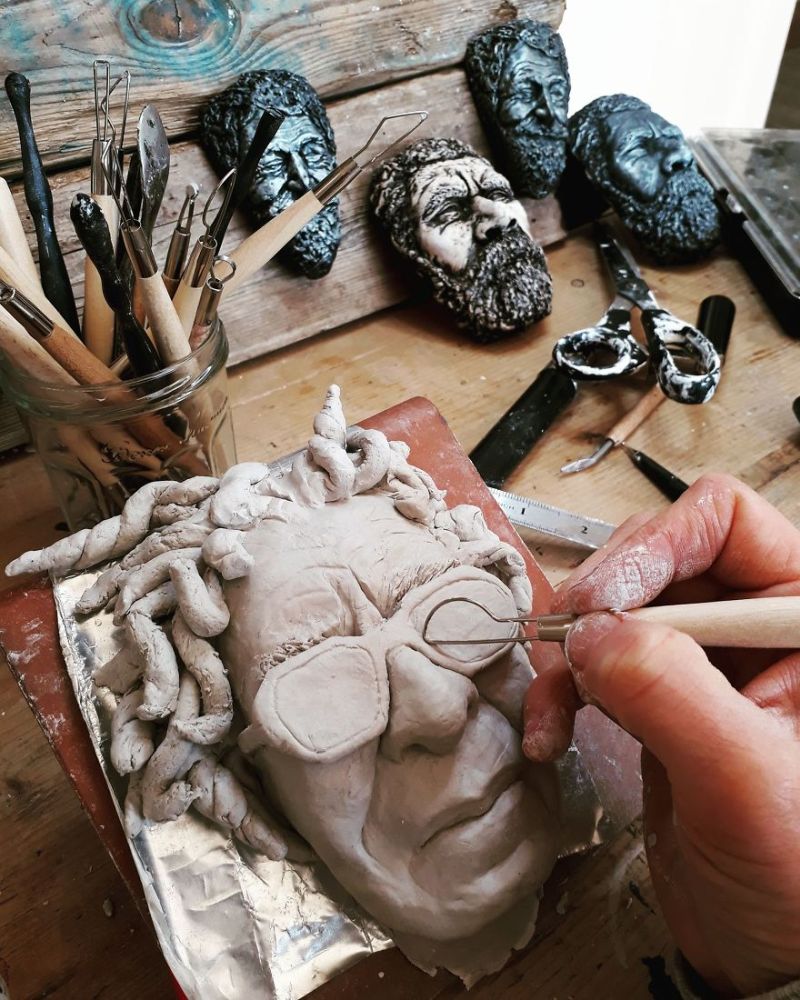 "Liam" Kinsale Fisherman Series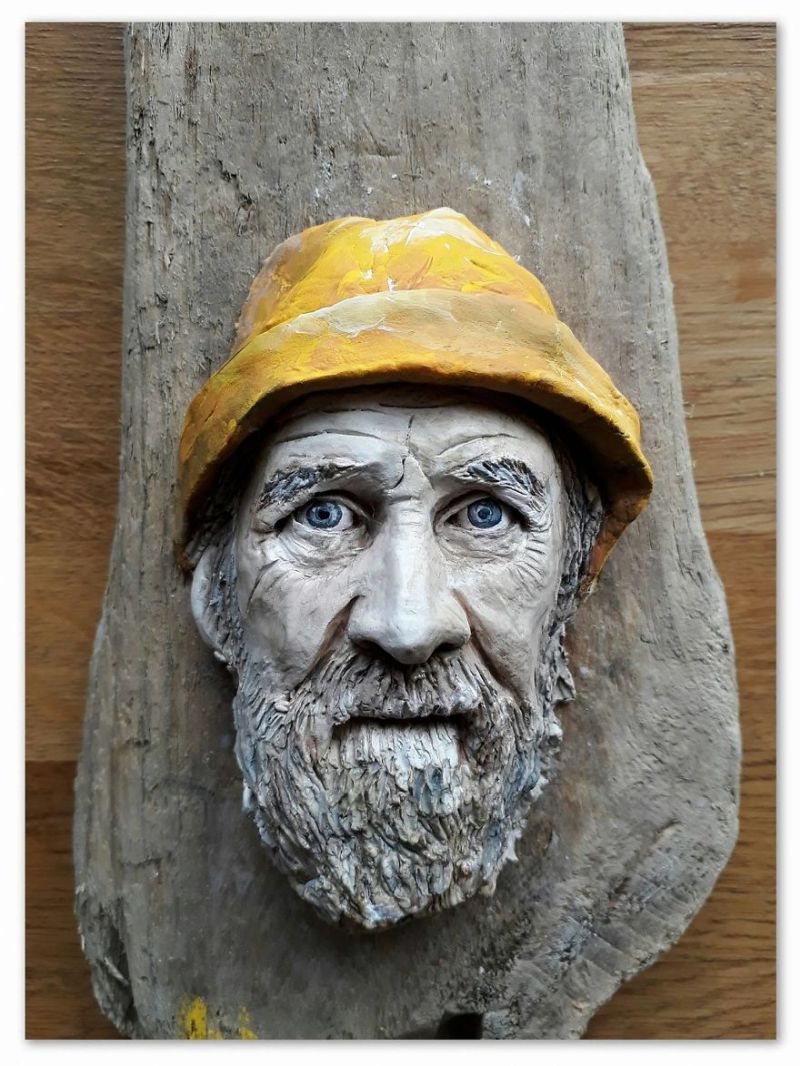 "Francie" – Kinsale fisherman series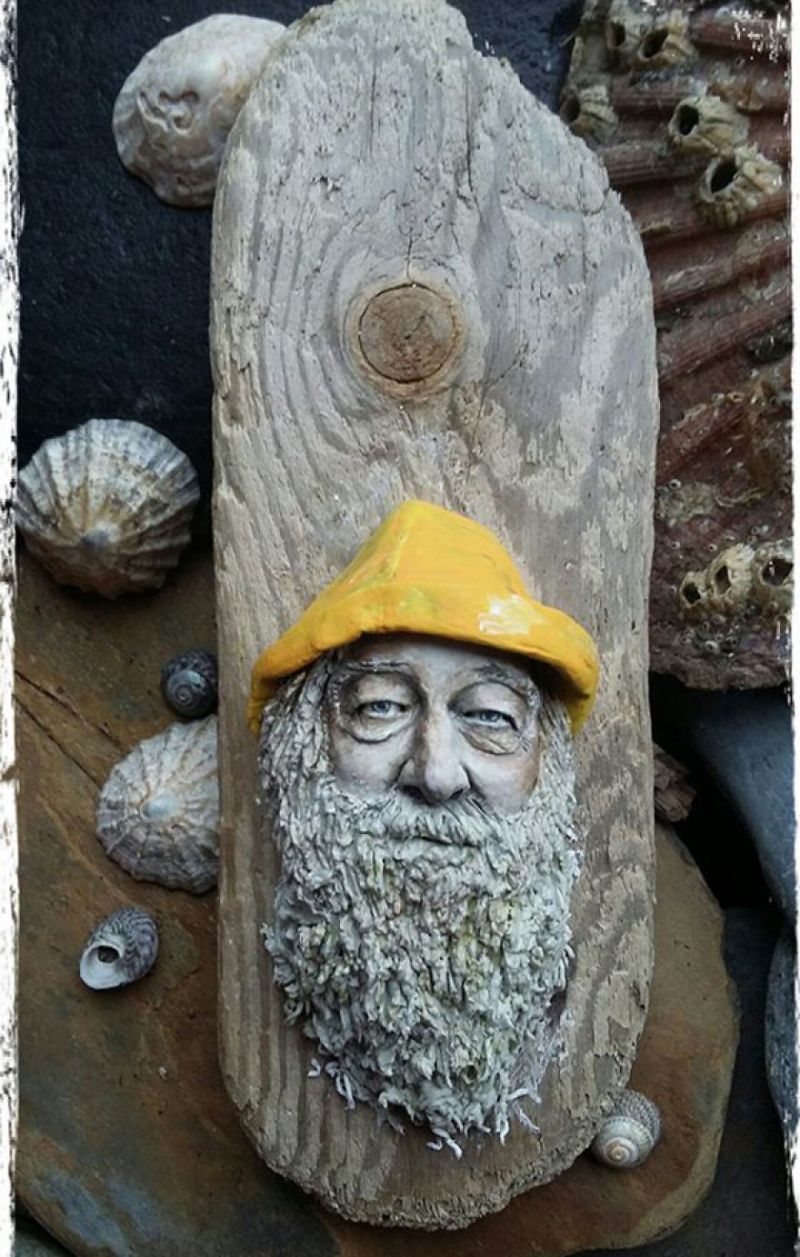 "Brendan" mounted on local stone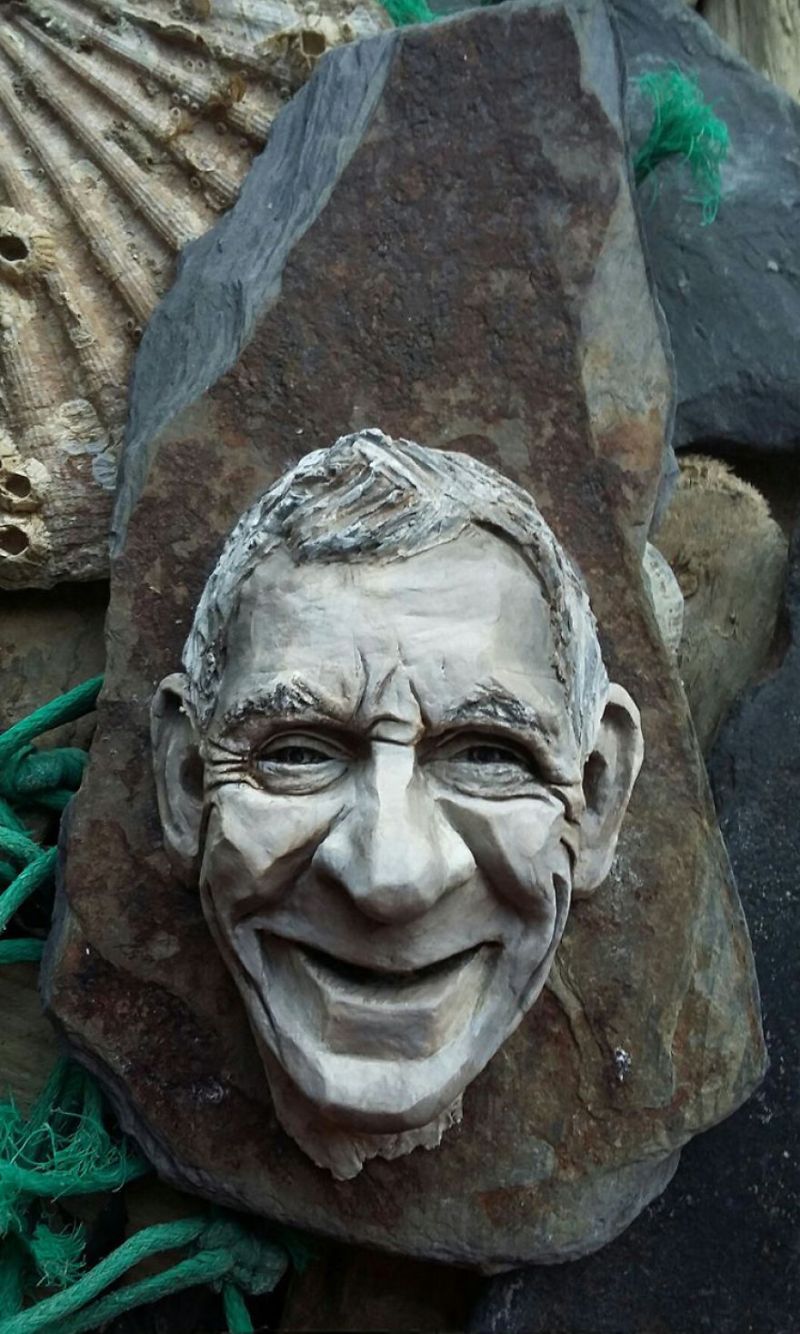 "Bob"