---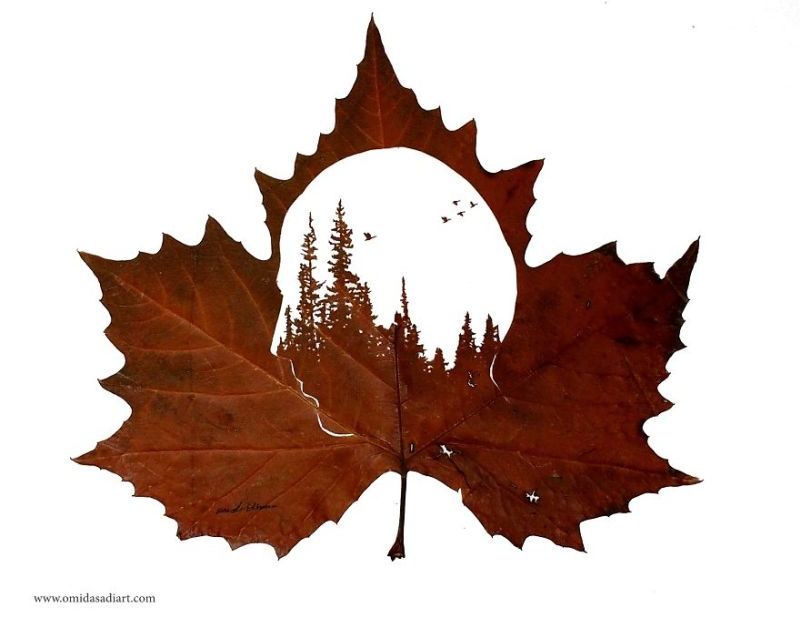 Art / Artists
Art is a way to look differently at the world. Probably that's why creative souls see art everywhere from a small piece of paper to fallen tree leaves. Latter is a favourite art material of Omid Asadi, 38-year-old former engineer and boxing champion from Iran, who's now a UK-based artist. He works across various media, however, his intricate leaf art got him the much-needed recognition.
A leaf is a very delicate material that requires a great precision to cut them into specific designs or patterns. He believes that nature has a deep connection with him since his childhood. At a young age, he used a needle to create shapes of leaves or fallen rose petals on various surfaces. But that time he didn't take this practice seriously. In 2012, while walking across a street, he suddenly looked at the fallen leaves and thought that nobody paid any attention to them and just trod on them.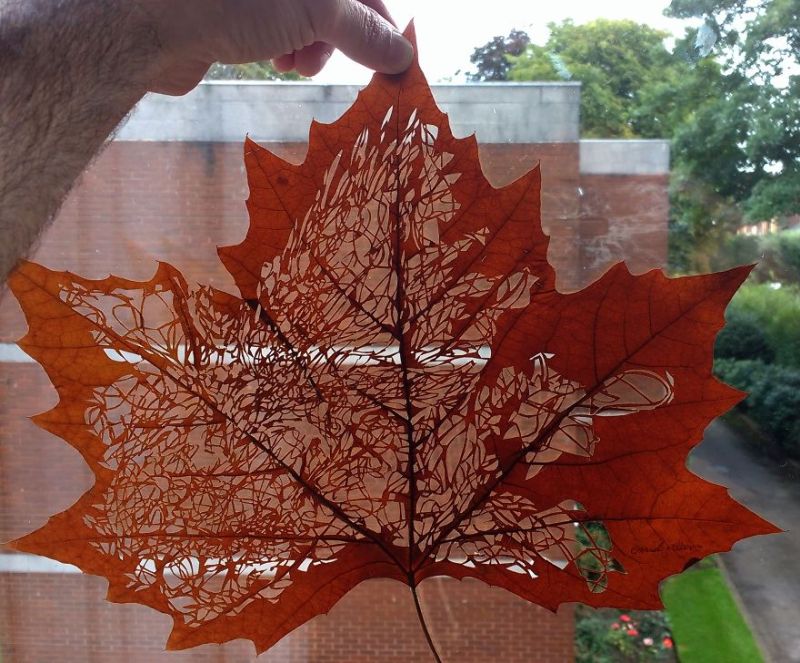 With an aim to give a second life to fallen leaves, he decided to use them as a medium to create stunning art. This led him to be a successful artist, who's well-known for his leaf cutting artwork. Using cutting and carving techniques, he transforms an ordinary leaf into a delicate piece of art. However, the entire process is very time-consuming. Asadi considers his art to be a way to bring people's attention to the ordinary things in life.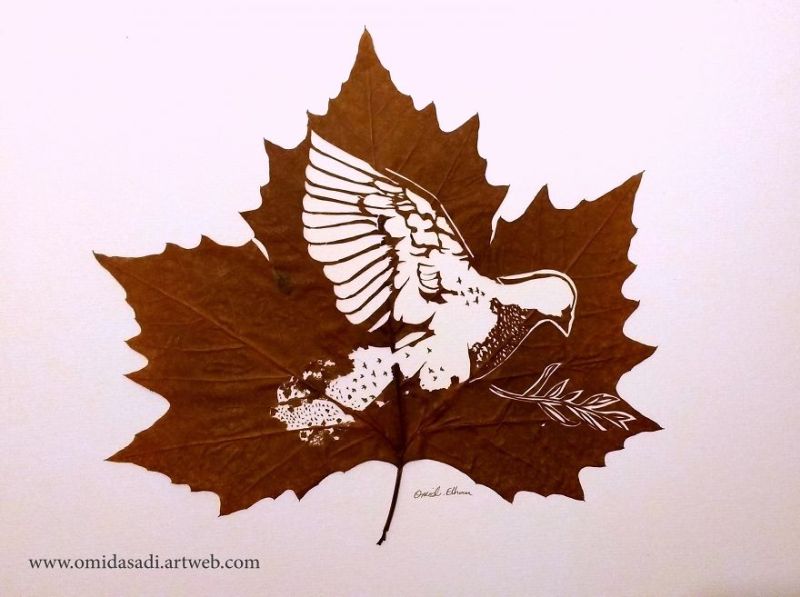 His artworks have been already exhibited in London; (Coffee art project and my work was the symbol of the magazine for coffee art Project 2013), Charlton Art Festival(2013); Arison Art Gallery and in Milan(2013), and various other platforms.
Check out some of the eye-catching works of art by Asadi. You can also see more of his work on his official website or Instagram.