---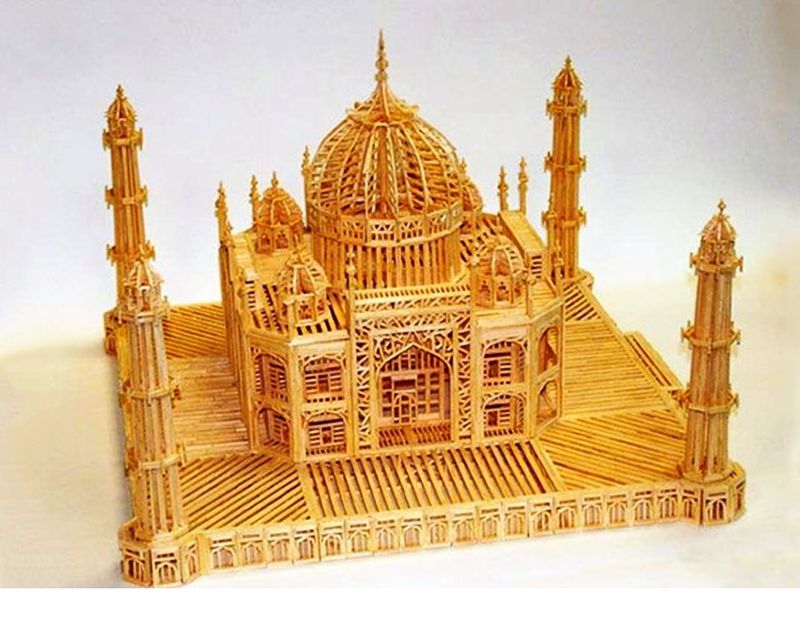 Art / Design / Featured
Taj Mahal, one of the seven wonders of the world, is an iconic symbol of love that Mughal emperor Shah Jahan built for his wife. Now more than three-and-a-half centuries later, Albert Pascal Shaine, a French prisoner in Maharajganj, UP jail has beautifully recreated the model of Taj Mahal using matchsticks. Replacing the coldness of marble with a warmer material, 'wood,' this miniature replica of Taj Mahal is equally impressive as the historic palace.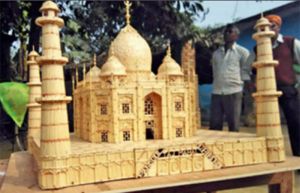 With the help of two jail inmates (Dhirendra Patel and Munawar), Albert spent three months to complete this detailed model, which is made from 30,000 matchsticks, 2 kg Fevicol, and a lot of patience. Albert has handcrafted this Taj Mahal replica as a New Year gift to his wife. The district jail displayed this matchstick version on December 26, 2016, and also made arrangements to send this art piece to Albert's wife in France.
From past one year, the French prisoner is serving his sentence in UP jail. He was caught with 3 Kg Charas at Indo-Nepal border in 2014 and jailed under NDPS act. Sadly, he is in the second stage of HIV infection and doesn't communicate much – as it's quite difficult for him due to the language barrier. But that didn't stop him from showcasing his talent. Last year, he expressed his wish to make a Taj Mahal model with matchsticks and jail administration helped him in all possible ways to build this handmade sculpture for his beloved wife.
A great artist will always stand out above ordinary – no matter he lives in a free world or behind the bars.
I'm really fascinated by the talent of this man. As it takes a lot of patience and dedication to build even the simplest matchstick model, so you can imagine the amount of effort that must have gone into the creation of this highly detailed Taj Mahal replica. Albert seems to be an artist – because only a creative soul knows how to make art out of anything.