---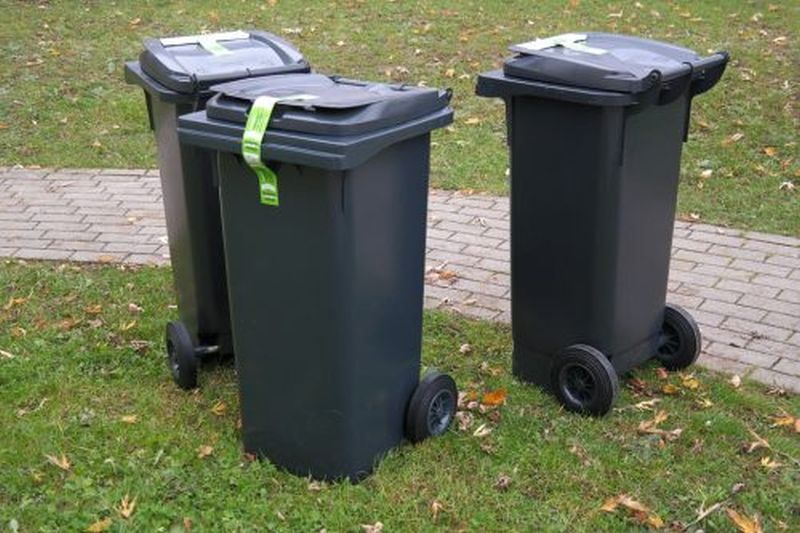 Offbeat
What if you could earn some cash every time you dispose of waste? Four engineering students from Sandip Polytechnic in Nashik have created a smart dustbin called KRRYP Garbage ATM that rewards people with coupons or cash whenever they throw garbage into it. Keeping the Swachh Bharat (Clean India) Mission in mind, these students decided to make a smart garbage bin to encourage people to keep their surroundings litter-free.
Littering is one of the serious problems throughout our country, maybe due to lack of dustbins, overloaded bins or people not bothered to keep their environment clean. Therefore, these smart students thought of creating such garbage disposal system that can compel passersby to throw waste into it.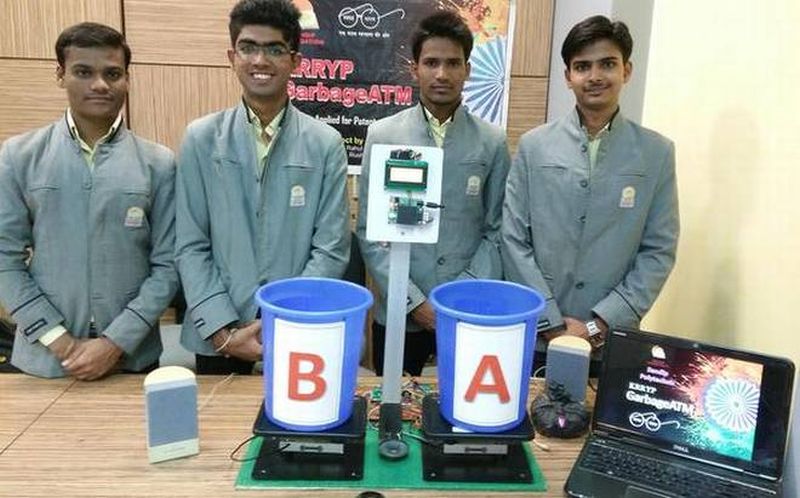 The automated waste-bin consists of two dustbins and one LCD screen. To use the dustbin, the user is provided with a card that needs to be swiped to activate the LCD screen. Once activated, the screen will automatically display a general knowledge question with A or B options that the user has to choose between for an answer.
If the user thinks the answer is A, they need to dispose their waste into the bin marked A, and likewise for the bin B (if they think the option B is the correct answer). For every right answer, they can collect points in their smart cards that can later be traded for coupons or money. This way people would willing come to the garbage ATM to get their reward, eventually leading to cleanliness.
According to Rahul Patil, one of the four students that developed the smart dustbin, this project is currently a prototype and they are looking for sponsors to help them implement Garbage ATMs in different cities in India. However, the team envisions these smart dustbins to be installed at all bus stops and railway station throughout the country.
Kudos, to the young men for their noble initiative. We hope that they soon get sponsors for their project that intends to keep our environment clean.
Via: Hindu