---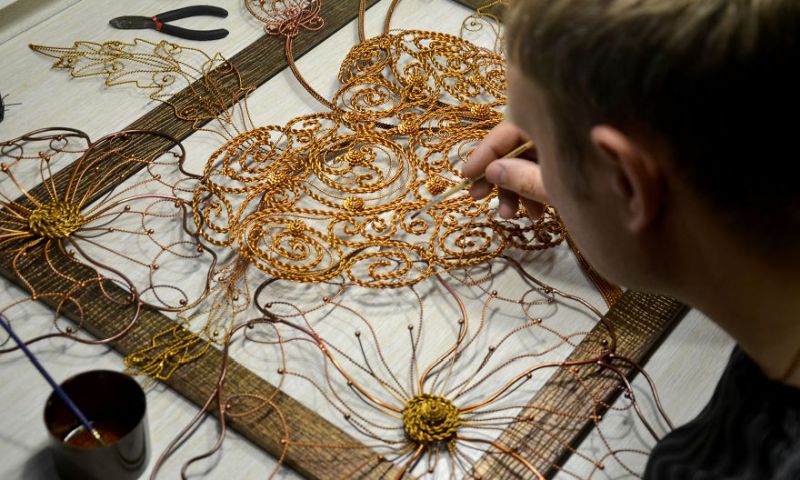 Art / Design / Handicraft
Ukraine-based husband-wife duo, Andrew and Tatyana Smanfe, creates whimsical metal art by bending and welding steel wires. Together they create stunning sculptures, wall decor, and 3D paintings – all crafted from several steel wires. These gorgeous art pieces are likely to enhance any contemporary home decor with their exquisiteness.
It took years to the husband-wife duo to sharpen their craft skills, but now they are confident enough to create almost anything with steel wires. The lightness of texture and weightlessness of steel wires make each artwork special.
From animals and birds to wall clocks and decor pieces, they have created several exclusive filigree designs by bending wires. For those who want something more unique, the artistic duo has also done some bizarre pieces. Check out their Etsy shop WorkshopSmanfe to purchase any desired art piece for your living space.