---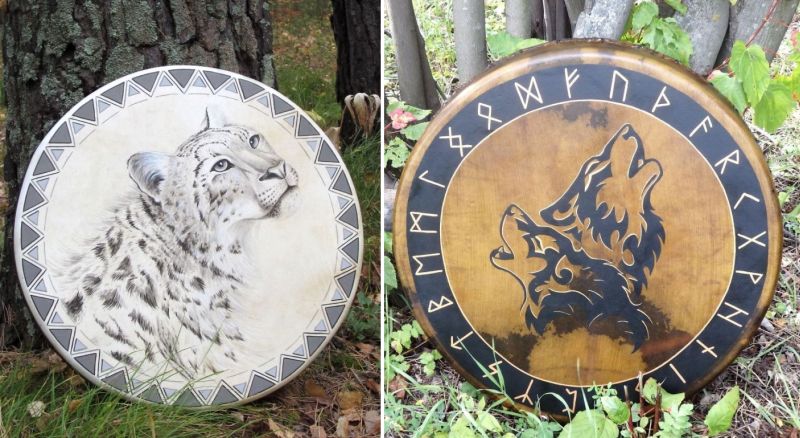 Art / Design / Instruments / Painting
Giving contemporary touch to traditional instruments, Russian husband-wife duo recreates Siberian Drums with realistic animal paintings. Hailing from Krasnoyarsk in Russia, Irina and Vladislav sustain the ancestral essence of the instruments by designing them in a traditional way. However, the realistic paintings on these drums add modern aesthetic appeal to each piece.
Branded as Golavabuka, their family business is to redesign the musical instruments of the local area. These drums are considered as the ritual means of communicating with the spirits of their ancestors. Therefore, the originality of the design has not been altered.
These drums are made only from natural materials like the genuine leather of goats, birch wood, metal, hard cords to tighten leather. Vladislav takes care of the entire making process, whereas painting and polishing are done by Irina.
She makes sure that each drum boasts unique ornamental decor and patterns. Besides realistic animal paintings, she also paints many ancient prehistoric symbols, as well as images from Stone Age caves on these harmonious devices.
These drums are meant to serve their practical purpose in the hands of shamans. When not in use, these instruments double up as gorgeous wall decorations. If you play drums or know want to gift them to anyone, you may purchase them from Livemaster.