---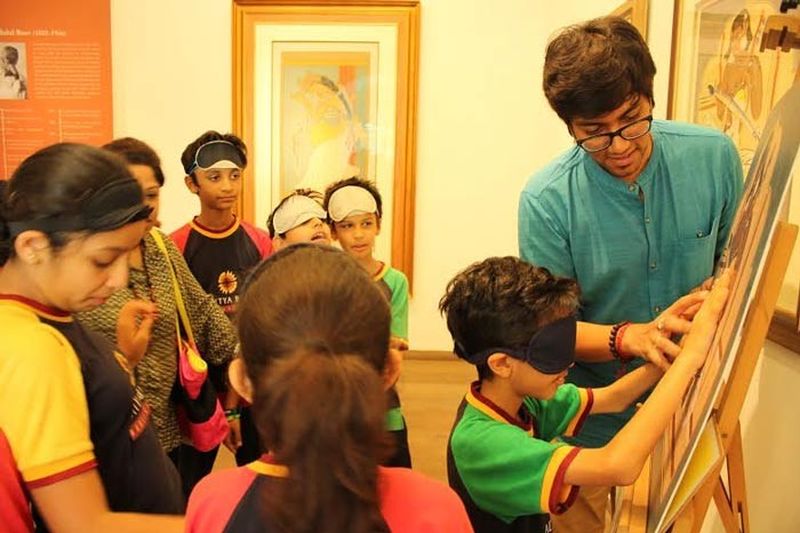 Art / Inspirational / Painting
Most of us have been to an art museum or gallery, where we need to be quiet, respectful and above all, "Don't touch the art!" But what if you're visually impaired? Sure, someone can describe it to you, but it's not the same experience as seeing it with your eyes. With an aim to change this scenario, 27-year-old Indian architect, Siddhant Shah, is making make heritage projects and museums accessible, as well as, tangible to the visually impaired.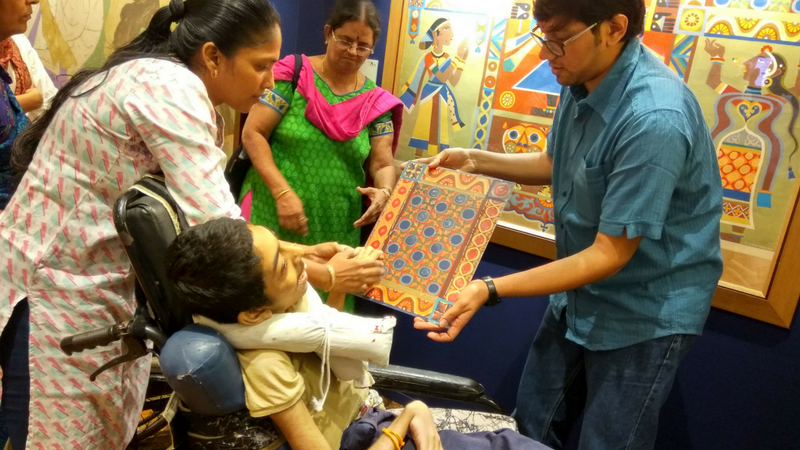 Being a Heritage Architect and Access Consultant, Shah has been working with museums like DAG Modern in Mumbai since 2015. Together they are trying their best to create a world where anyone can have access to the museums, art galleries and heritage, irrespective of the kind of disability. Unlike all other museums that put up "Please Don't Touch," they write "Please Touch" – as their art museum recreates tangible paintings so that even people with disabilities can experience the art through touch.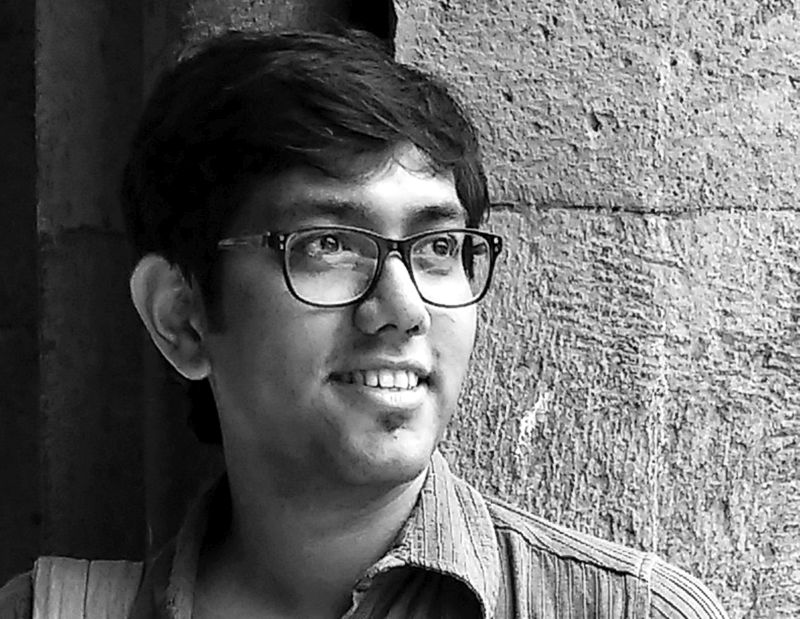 What made him take up the cause?
As an Architecture student, Siddhant and his team participated in a competition hosted by Archeological Survey of India (ASI) and United Nations Educational, Scientific and Cultural Organization (UNESCO). As participants, he along with his team had to make Indian heritage sites disable-friendly. He credits this competition to first introduce such concept to him and made him understand that "how architecture, heritage, and disability can be brought together."
At that time he realised how to adapt theories of tactile models into real-life scenarios. After that when he was studying MA Heritage Management in University of Kent's Athens Campus, Greece as a Starvos Niarchos Scholar, he again got struck by the inclusive, disabled-friendly cultural institutions.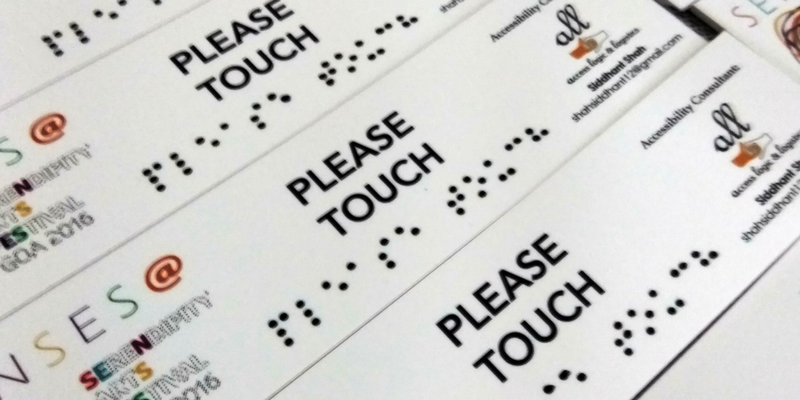 When he returned to India, he designed Art Education and Appreciation for the Blind with Delhi Art Gallery Modern through his own initiative, ABHAS, which offers tactile art experiences. Ever since he has been involved in the creation of tactile surfaces and textures for visually impaired visitors, and published India and Pakistan's first museum braille publication with large fonts and tactile imagery for blind audiences.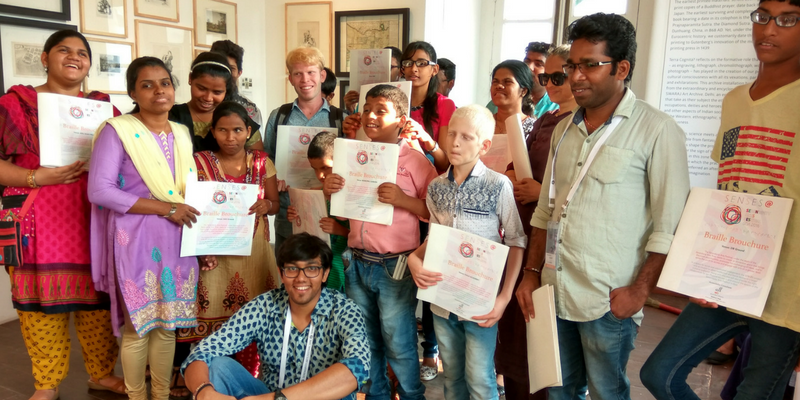 The team even launched a touch-and-feel book on Indian folk art, the first of its kind in the world, in Malaysia at the Pustaka Bookaroo, a children's literary festival. Shah has even bagged NCPEDP Mphasis Universal Design Award for his initiative. He feels it will help him make a broader network for his initiative. He even consults with various NGOs and government organisations for CSR collaborations and other sources of sponsorship.
We applaud him for this great initiative and all the efforts he has put in for the cause. We hope he gets more sponsors and volunteers to make art tangible for visually impaired people in India and other nations.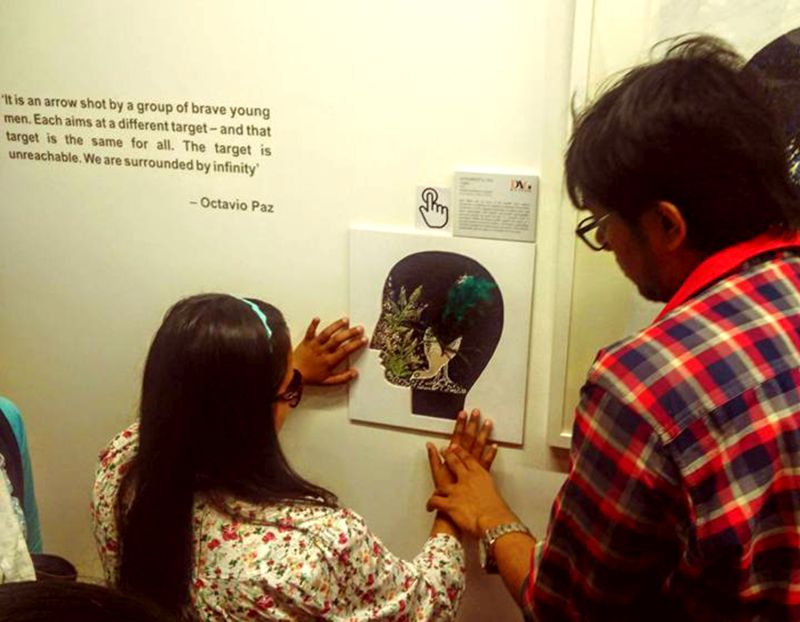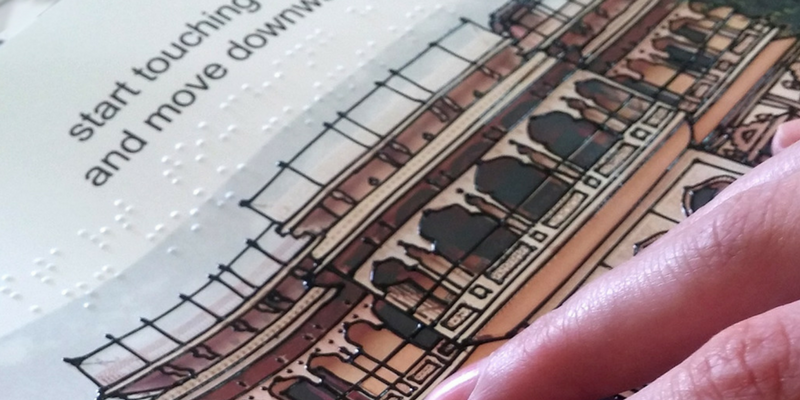 Via: YourStory