---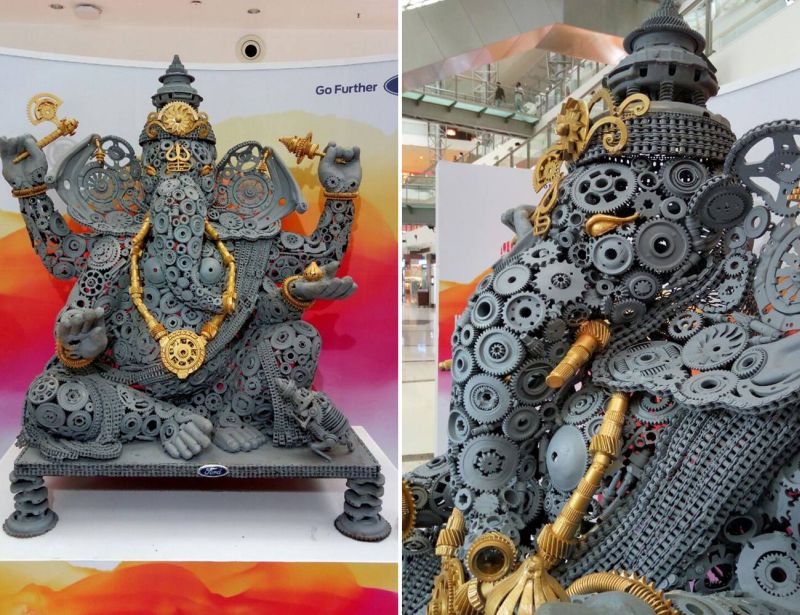 Art / Design / DIY
Ganesh Chaturthi, the Hindu festival that reveres Lord Ganesha, is celebrated every year enthusiastically in various parts of India, especially in Maharashtra. This year, American multinational automaker Ford teamed with Madhvi Khaitan Pittie, who set up WorkshopQ that's an innovative eco-product manufacturing company, to create a six-feet tall Ganesha sculpture made from over 500 kg recycled car parts – including clutch plates, disk brakes, fenders, flat gears, spark plugs, shaft gears, automobile chains, connecting rods, and other metal parts.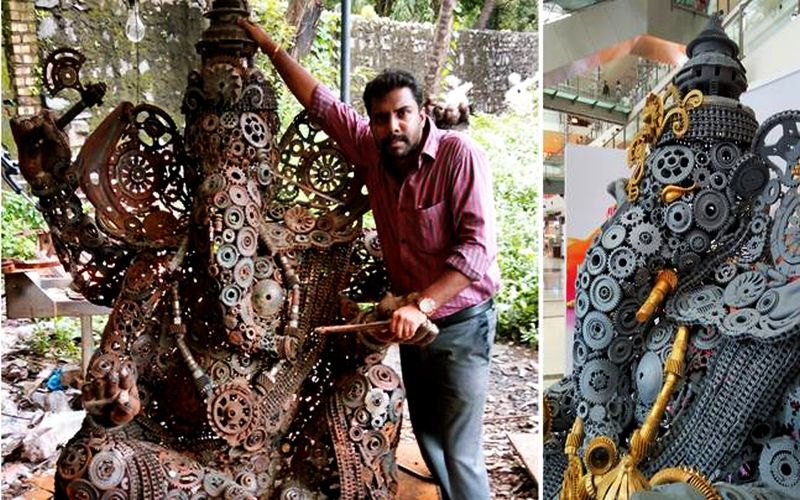 To make this huge metal sculpture, Madhvi collaborated with Nishant Sudhakarn, who is a skilled metal artist by profession. Together they managed to fabricate this giant metal idol using heavy metal car parts. The old car parts have been collected from scrap yards all over Mumbai. After collecting all the car parts, both artists skillfully assembled different metal pieces to sculpt this beautiful Ganesha idol.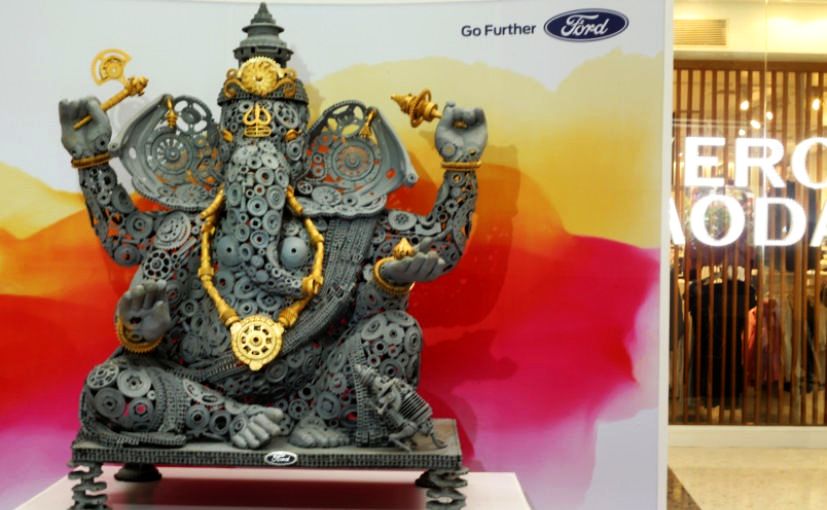 During this Indian festival, large Ganesha idols are immersed in water bodies to bid farewell. But in the passion of celebrating the festival, people often forget the amount of hazardous impact on both land and water that's caused during and after the festival. Most Ganesha idols are made of Plaster of Paris that's toxic for under-water ecology. It takes years to completely dissolve PoP in water, hence, it destroys the flora and fauna of the water body.
But such eco-friendly Ganesha idols, made from recycled objects, could reduce adverse environmental impact while maintaining religious sentiments of the community. It took around 60-70 days to complete his huge sculpture, and the most difficult and challenging part of the project was the process of hammering and bending metal parts to form the desired shape of the idol. The end result looks absolutely artistic and economical at the same time.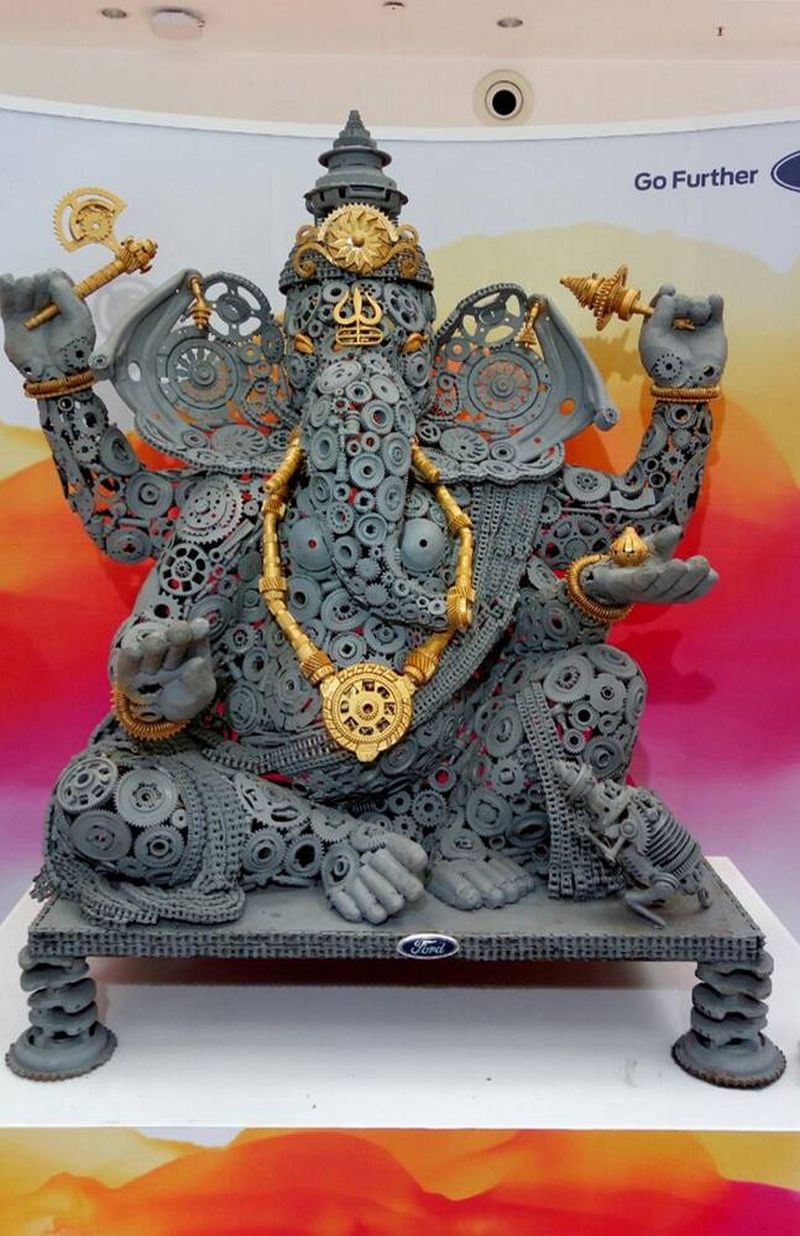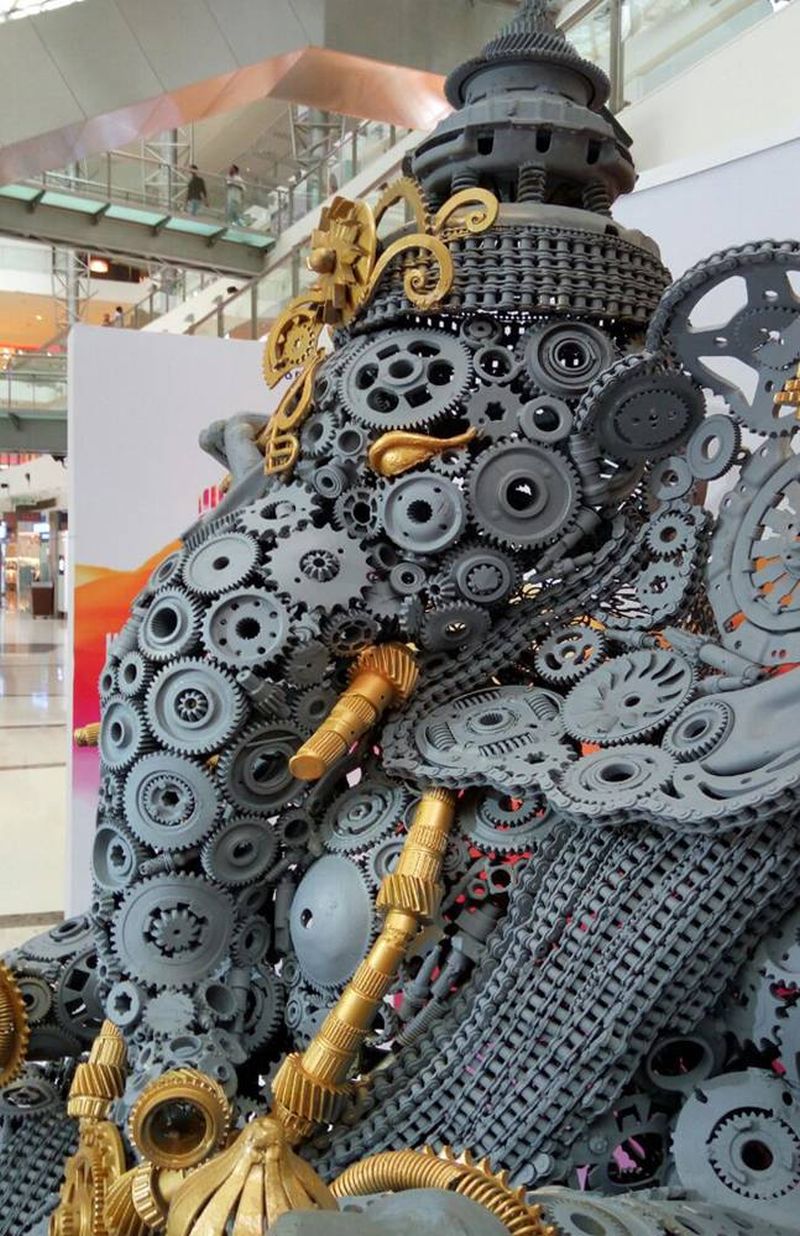 Via: IndiaToday