---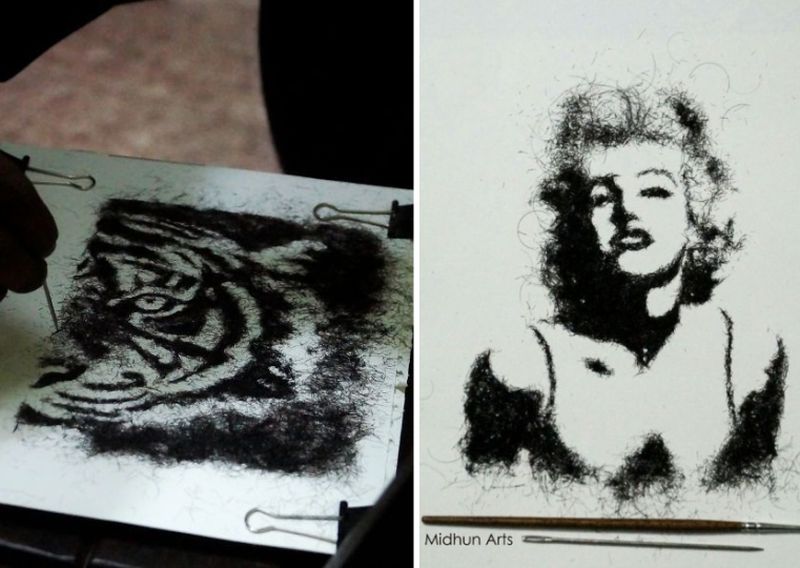 Art / Offbeat
Self-taught Indian artist Midhun.R.R. from Trivandrum, Kerala creates stunning portraits using a very unusual medium – 'hair.' Hair is not an easy medium to work with – as it is very difficult to place it the way one desires. But this brilliant artist has developed his own form of monochromatic art that involves the use of hair as an innovative medium to create detailed illustrations.
Hair used for this unusual art is obtained through donors. For his exquisite hair art, Midhun chemically treats hair strands so that it becomes easy to bend them in desired shape or form. However, one has to be very careful during the chemical treatment procedure because it might cause skin infections and allergies. Therefore, it is essential to avoid any direct contact with skin. Plus, mouth and nose must be covered during this process.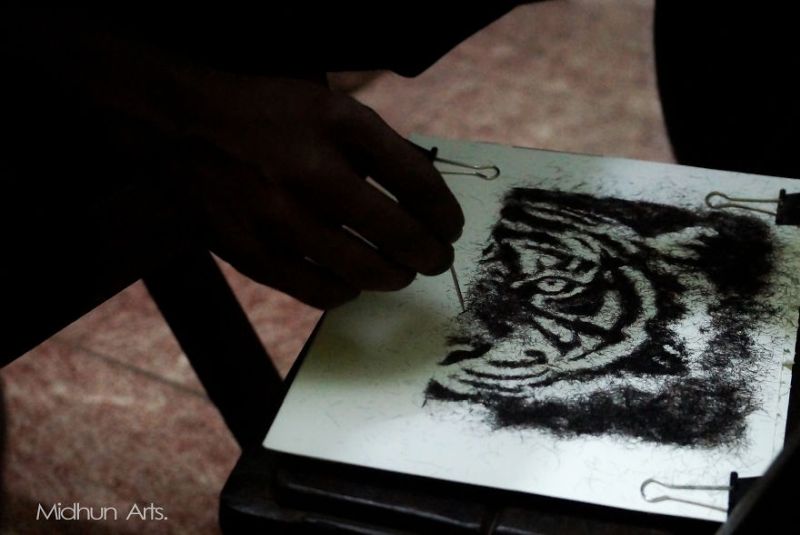 Soon after the chemical treatment, hair is cut into various lengths depending on the image he wishes to create. Furthermore, a blank sheet of paper is secured with paper clips as the base. The hair is then carefully arranged to make detailed illustrations using a thin, long metal needle. Once the desired result is achieved, the sheet is sandwiched between two glass panes to secure the artwork.
We're amazed at how he transforms hair into stunning art. It requires great forbearance to create this form of art and it's indeed a time-consuming process. Check out the images given below to see outstanding hair art created by him. You can also see more of his work on the official website or Facebook.