---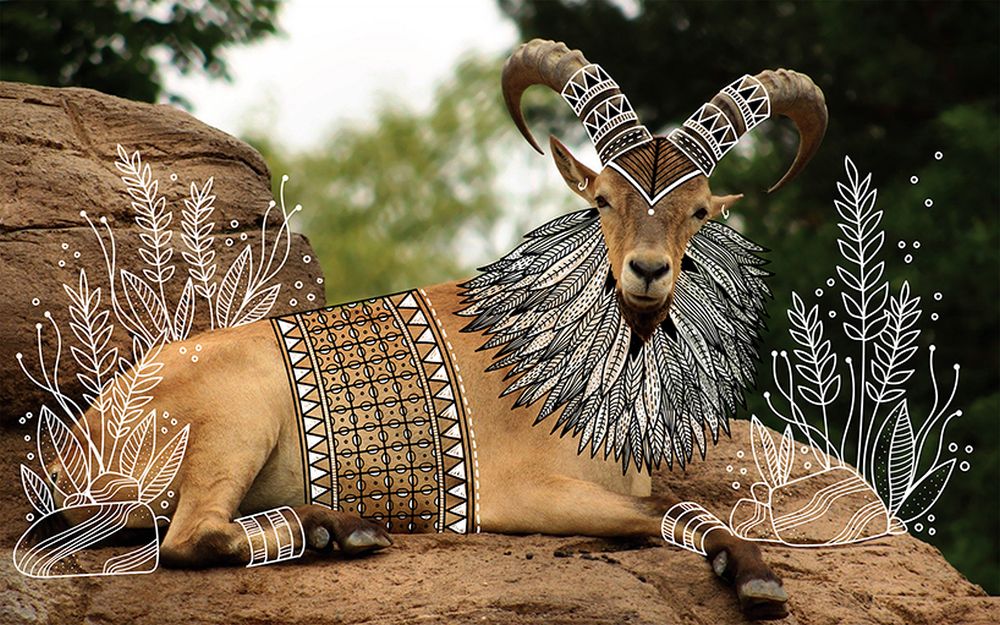 Art / Artists / Sketching
Bengaluru-based artist Rohan Sharad Dahotre has imagined animals in tribal avatar if they had clothes. The talented illustrator aims to raise awareness about wildlife conservation and welfare through these tribal doodles. In his fun illustration series called 'animal doodles', he finds pictures of various animals and birds on the internet and makes artistic drawings over their silhouette.
The illustrator creates black and white sketches to glorify the beauty of different animals and birds, bringing out their characteristics, behaviours, colours and textures. These animal doodles are digitally done using Wacom in adobe illustrator and majorly based on African tribal patterns and designs.
According to Dahotre,
My love for animals and birds in the form of doodles. Animal Doodles is a series of different animal, bird images I found on Google and doodled my imagination on them. One can find so many different patterns and textures in nature and especially on flora and fauna. This project celebrates animals and birds in all their glory by bringing out they beauty of their characteristics, behavior, colors and textures with doodles.
Have a look at the creative images below. You can see more of his work on Behance.
Via: Designboom