---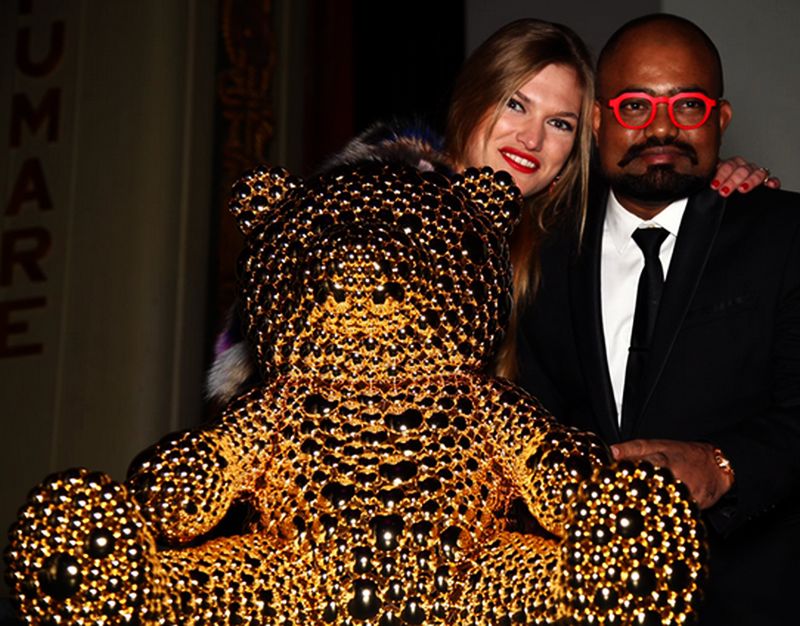 Art / Artists
Valay Shende, India-based video artist and sculptor, often highlights the problems plaguing contemporary urban society through his artwork. For the 14th edition of Firenze4Ever, a charity art auction gala in Florence, he created a huge gold 'Teddy Bear,' which was sold for whopping 22,000 Euros. The proceeds of the auction are directed towards aiding those who are affected by Hurricane Matthew in Haiti.
Hosted by Italy's iconic luxury retailer Luisa Via Roma, the auction's theme was ' Fashion and Art. United for Haiti.' Shende created this beautiful teddy bear sculpture out of metal discs to portray childhood and the complex social issues surroundings childhood. Hence, he considers this toy sculpture as a universal symbol of love.
Shende was represented by The Sakshi Art Gallery at this international art aution. Initially, the estimated price for the 'teddy bear' was 7,000 Euros but finally sold for a whopping 22,000 Euros. It was indeed a proud moment for Shende to showcase his outstanding work of art at such prestigious platform, and more importantly, it was for a good cause.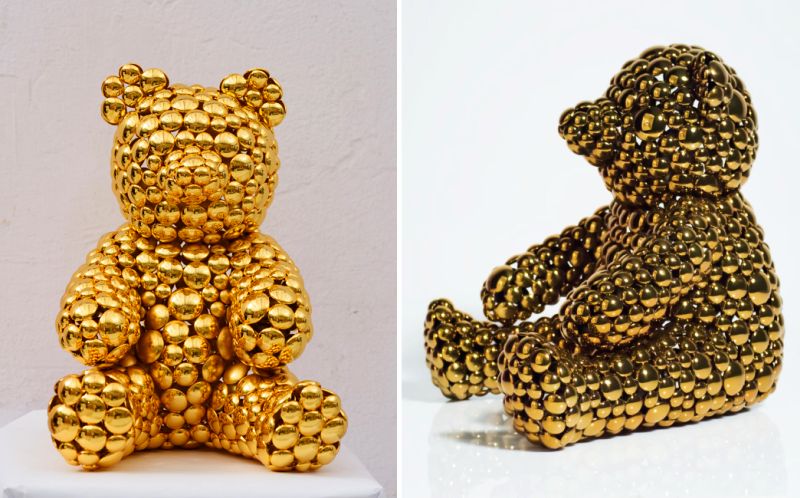 This is not the first time he has created a teddy bear sculpture. Two years ago, he created a similar rainbow 'Teddy Bear' for Wish-a-Teddy fundraiser, which works on granting the wishes of children living with life-threatening illnesses.
Now this golden Teddy Bear is also for a noble cause. The sculpture looks beautiful, yet thought-provoking in its own way. Besides Shende, other artists who presented their artworks at the auction are Bosco Sodi, Chiharu Shiota, Giovanni Manfredini, Gualtiero Vanelli and Jak Espi, Maddalena Ambrosio, Mathieu Pernot, Massimo Vitali, Maurizio Donzelli, and Pascale Marthine Tayou.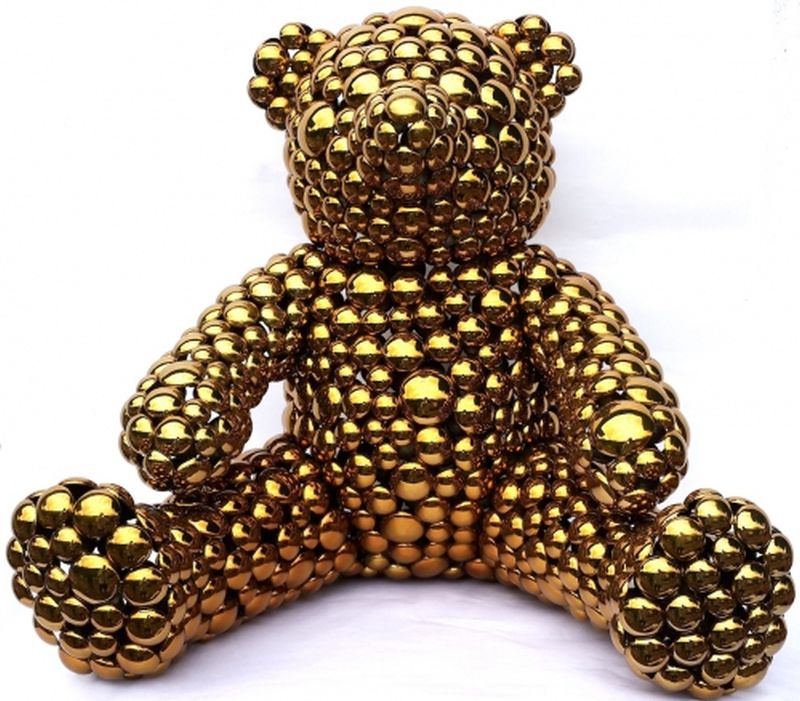 Via: Vogue