---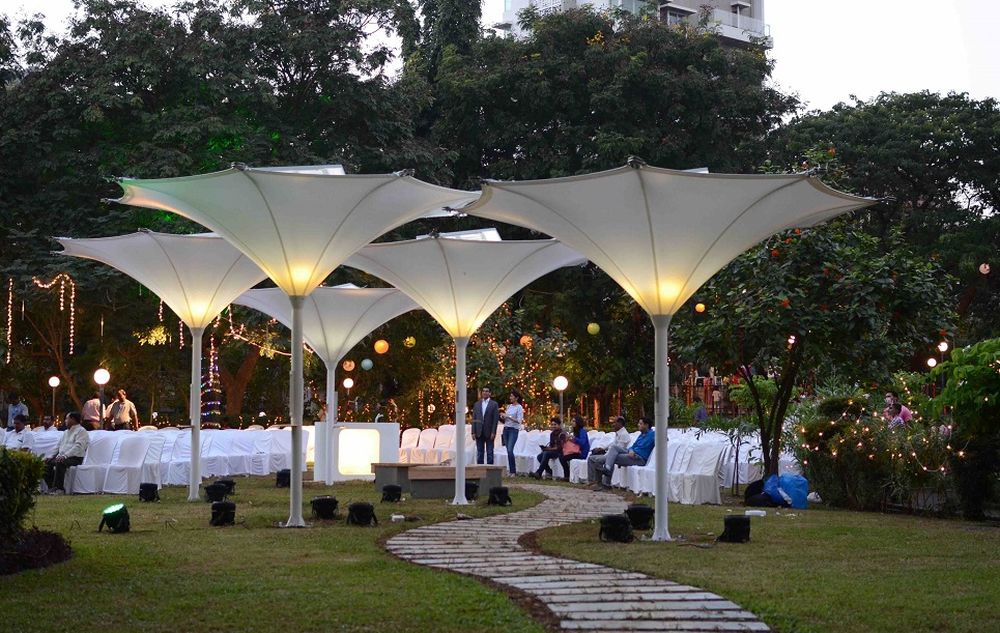 Offbeat
Mumbai-based couple, Samit Choksi and Priya Vakil Choksi, has found a green solution to harvest rainwater and generate solar energy using Ulta Chaata (inverted umbrella). The couple runs a clean-tech startup Thinkphi that's funded by serial entrepreneur Nimmagadda Prasad, who has earlier invested in successful companies like Matrix Laboratories, Care Hospitals, and also Sachin Tendulkar's IPL team Kerala Blasters.
After working and studying in places like Singapore, London, Atlanta, and San Francisco, the 'power' couple came back to India and decided to do their bit for the environment. Hence, they started ThinkPhi that's intended to work upon issues concerning climatic changes.
The company's first product is Ulta Chaata. This inverted canopy has been designed to convert rainwater into potable drinking water during the monsoon and generate solar energy for the rest of the months. One unit is able to collect up to 8-10 lakh quintal of water annually. Moreover, it can capture solar energy with a maximum peak of power of 1.5KW.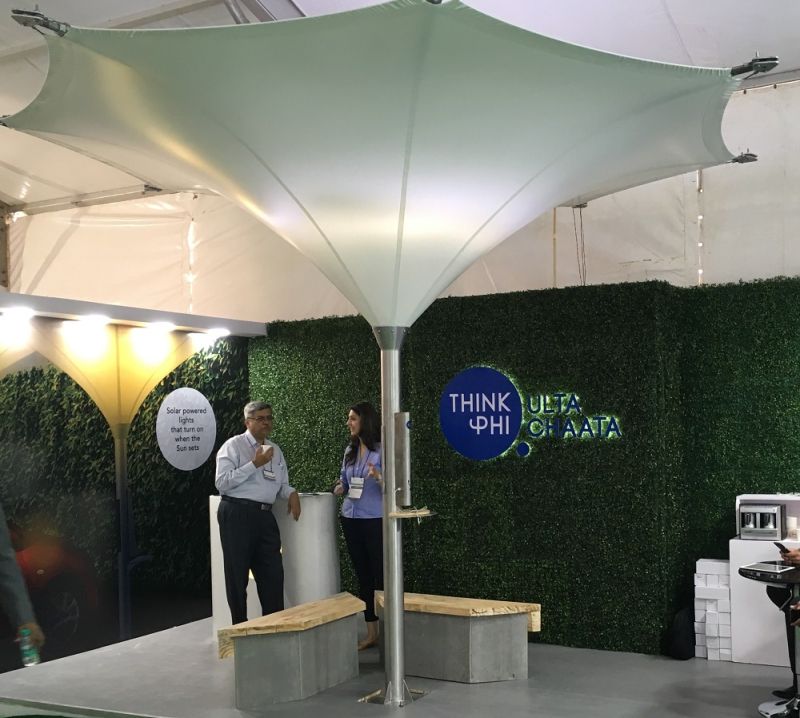 As a potable water system, the inverted canopy collects rainwater and further filters it for purification. Rainwater is the purest form of water but it doesn't remain pure once it hits the ground. Therefore, the system has been designed to catch rainwater before hitting the ground and after that, the water is filtered using active carbon filtration that removes all impurities. Approximately 15 Chaatas can be connected to a Phi box that has another fine filtration layer to remove bacteria, after which the pure drinking water is attained.
On the other hand, the device also includes a lighting system with different levels of programmable lighting effects and a mobile charging unit. The lighting system is powered by an array of solar panels installed above the Ulta Chaata. The lighting system can illuminate the given area for four to five days on a single solar charging. Hence, it is a completely self-sustaining installation for outdoors.
Besides being a potable water system and solar-powered lighting solution, the device also incorporates sensors within the central operating system to monitor and collected data. This way it allows the users to communicate with a cluster of units over the cloud app.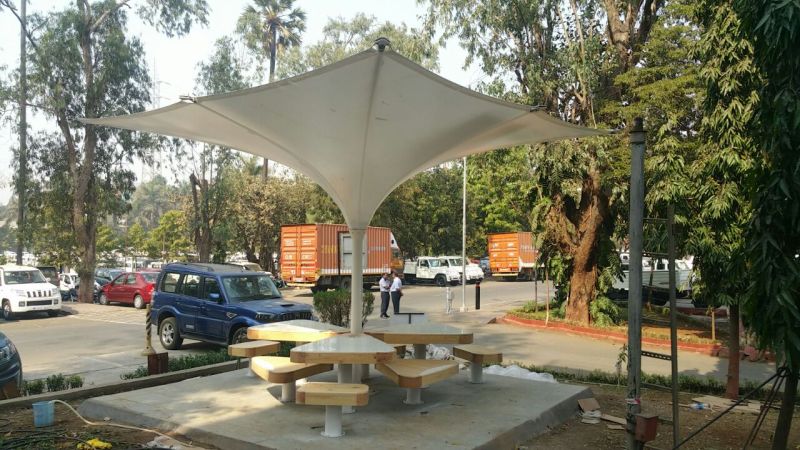 The installed sensors can detect if the filter is being clogged due to dirt and further sends a notification to the company for servicing. The sensors can also calculate the amount of energy and water collected and even measure water purity, as well as, check the proper functioning of the lights.
Currently, Ulta Chatta devices are being used at over 50 locations across the country – especially on the campuses of large organizations in Mumbai and Pune. The team is also planning to set up these devices in Gujarat and Bengaluru in the coming months. We must say, it is a great initiative by the husband-wife duo to install a sustainable device in major cities in India. Find out more about this sustainable device on the company's website.
Via: TheBetterIndia