---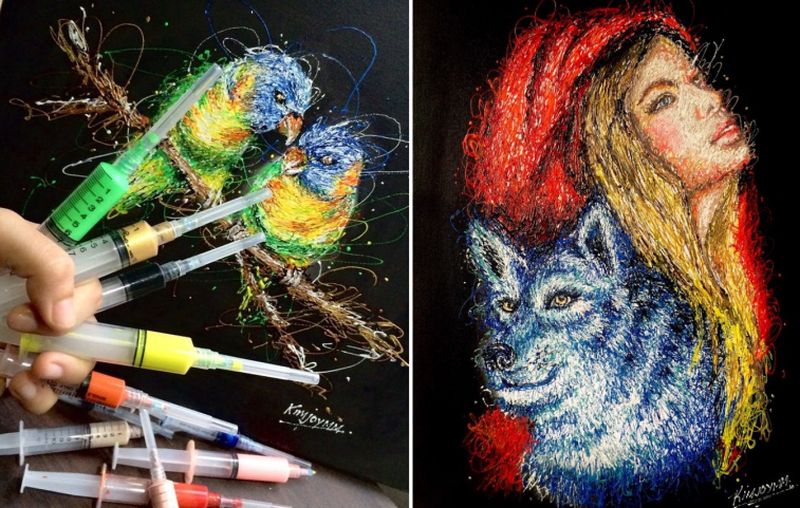 Art / Painting
Have you ever thought of creating a painting using a syringe? Well, most of you may think this is not possible. But Kimberly Joy Magbanua, a 24-year-old registered nurse in a hospital in the Philippines, uses syringes to create unique artwork. Dubbed Inject Art, all her paintings are the result of immense dedication and hours of hard work.
How she came up with the idea?
She always wanted to draw and paint on a piece of paper. But due to her work schedule, it was difficult to find time for painting or drawing. But the unique idea struck her mind two years ago when she was giving medicine to her patients. Suddenly, the idea popped into her mind that what if she could inject art into the life of people around her. She visualised syringes as paint brushes filled with color and ready to spread lively art on canvas.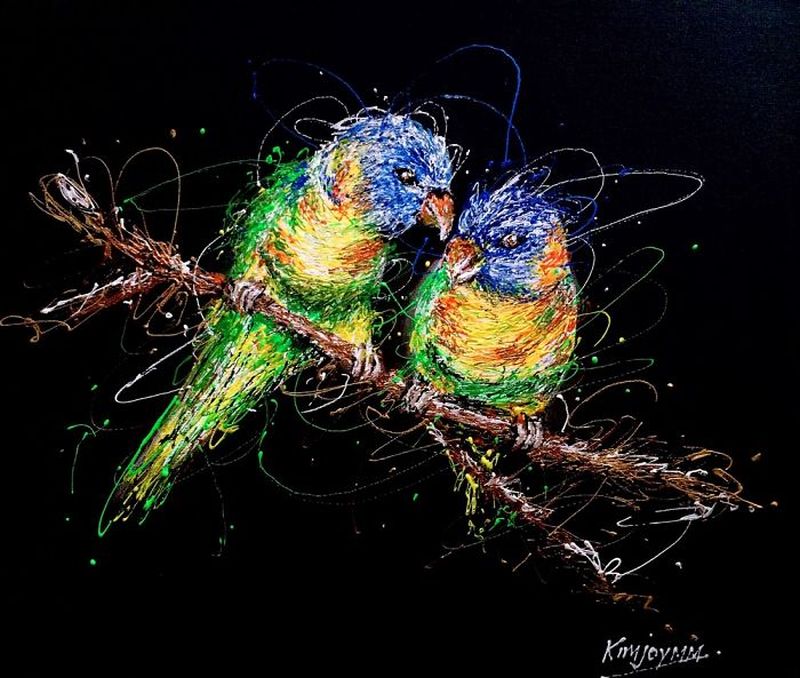 Using syringe as a paintbrush, it usually takes her three to six hours to complete one painting. A lot of technical work is required to create each art piece. She removes the needle shaft leaving only a piece of it and uses different needle gauges depending on the details of the painting. While working with paint, which dries quickly, she needs to change the needle if it gets clogged.
Despite the hectic schedule in her hospital, she takes out time for her passion. According to her, art is her comfort zone – as it feeds her soul. And this clearly reflects in her artworks. It's commendable how she has taken the painting to whole new level with her syringe art.
Let's take a look at some of her syringe artworks. You can also find out more about her work on Facebook.
Birds of Love
Ararauna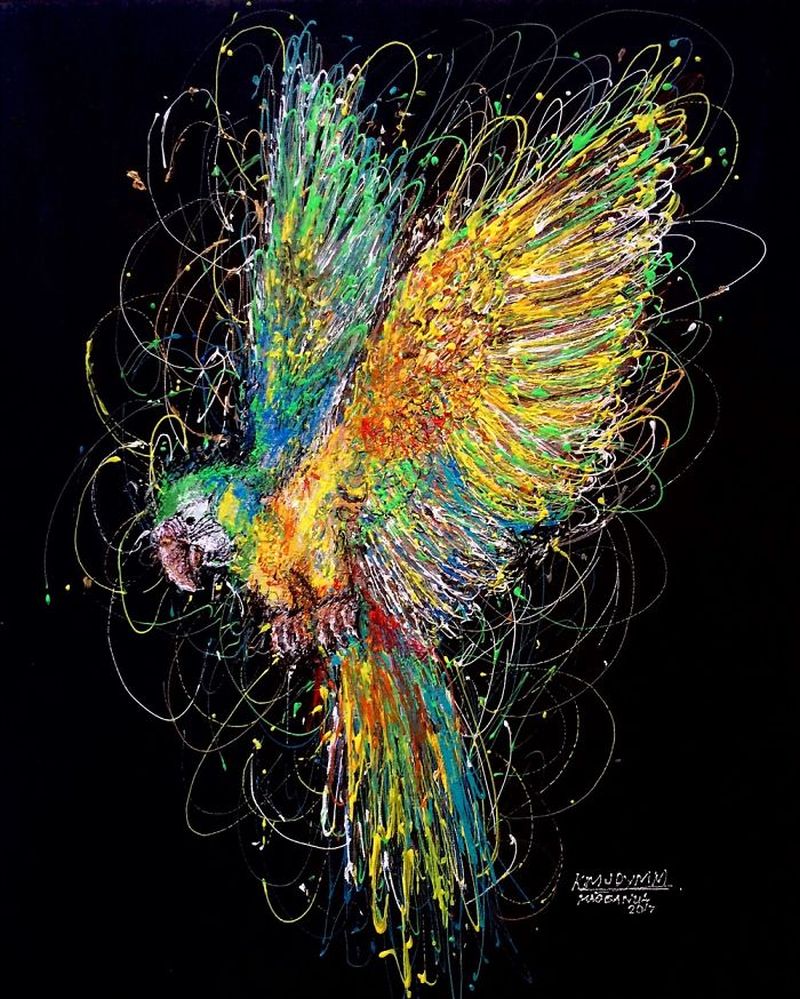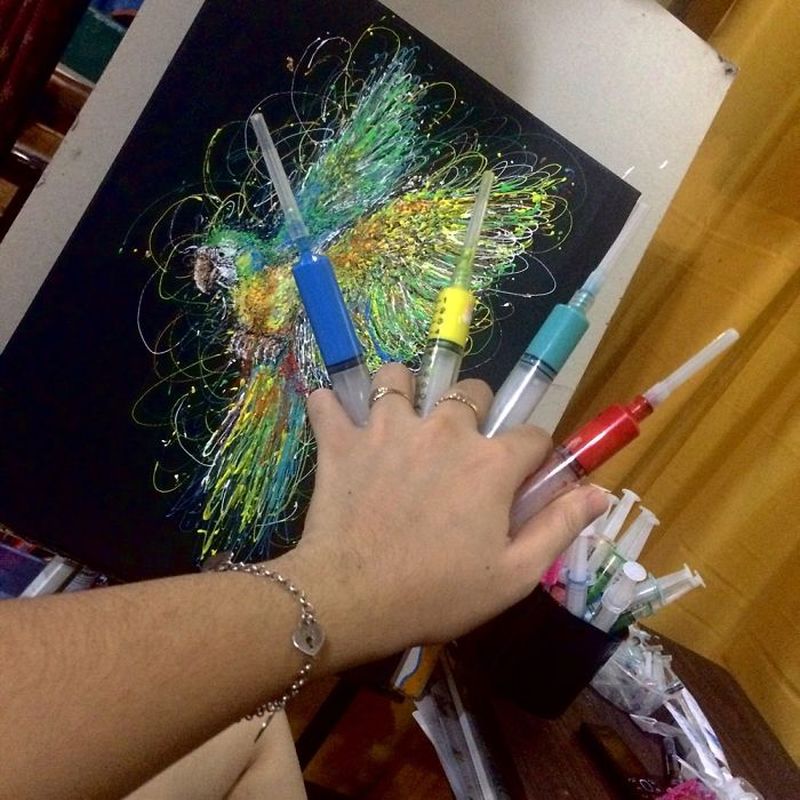 Loro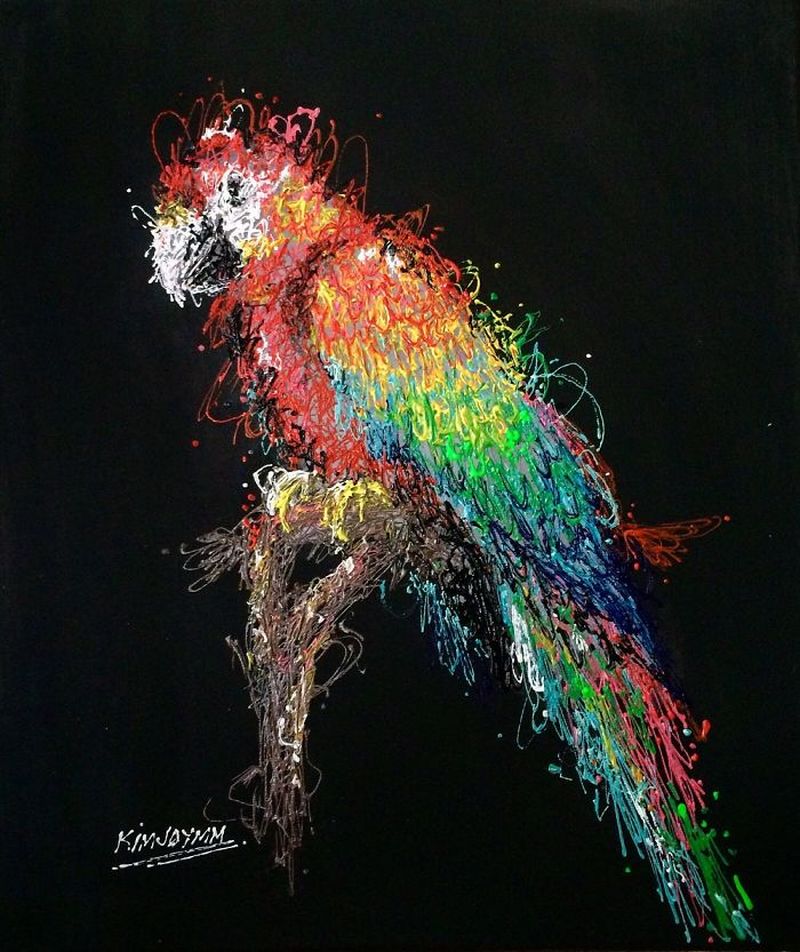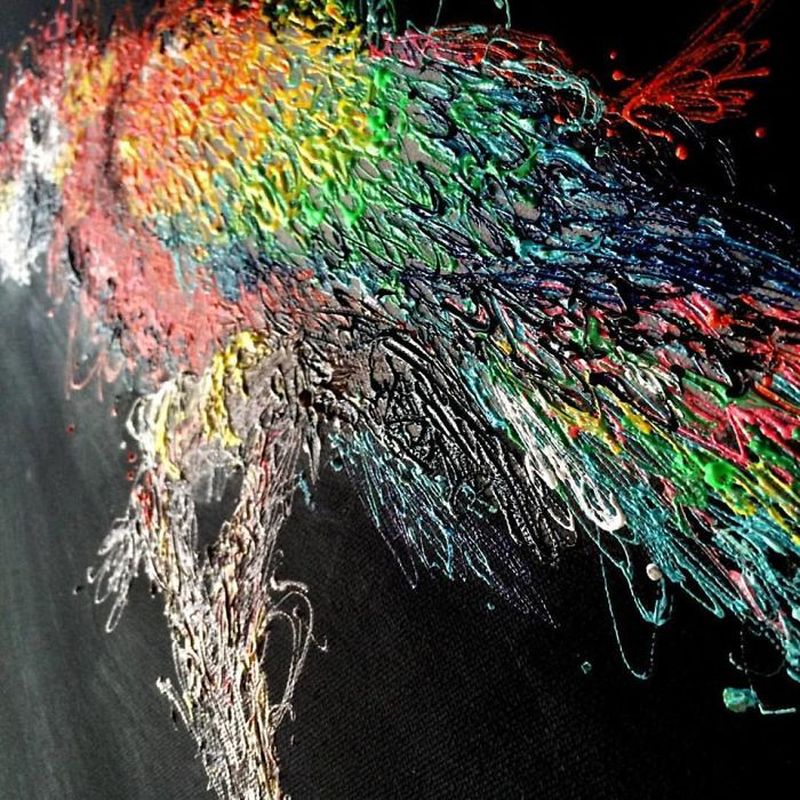 Red Riding Hood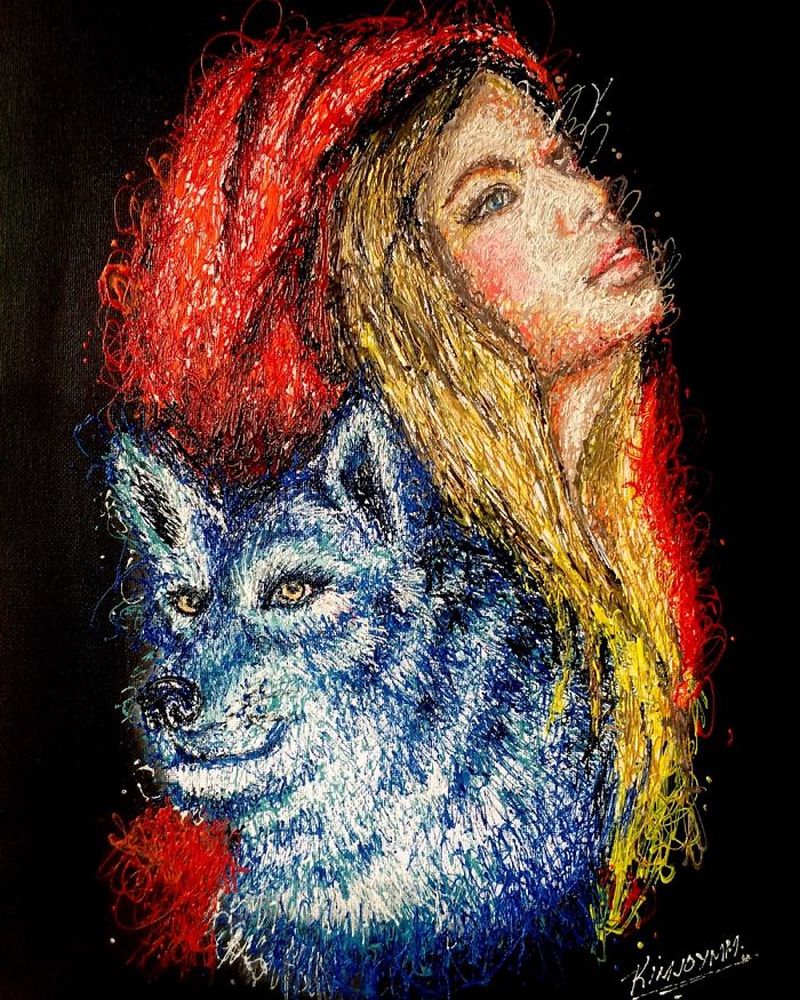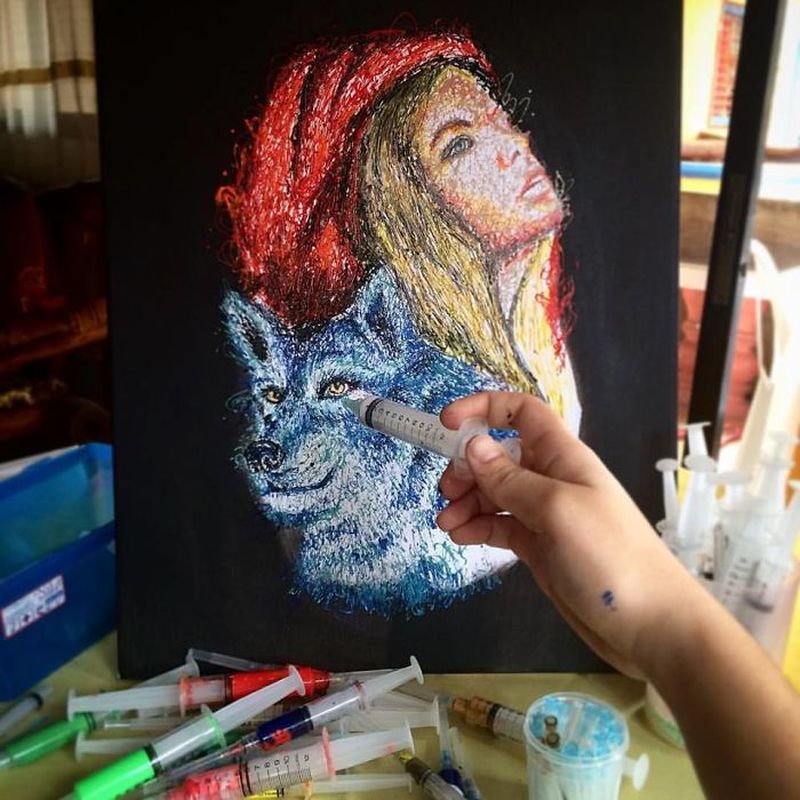 Kristo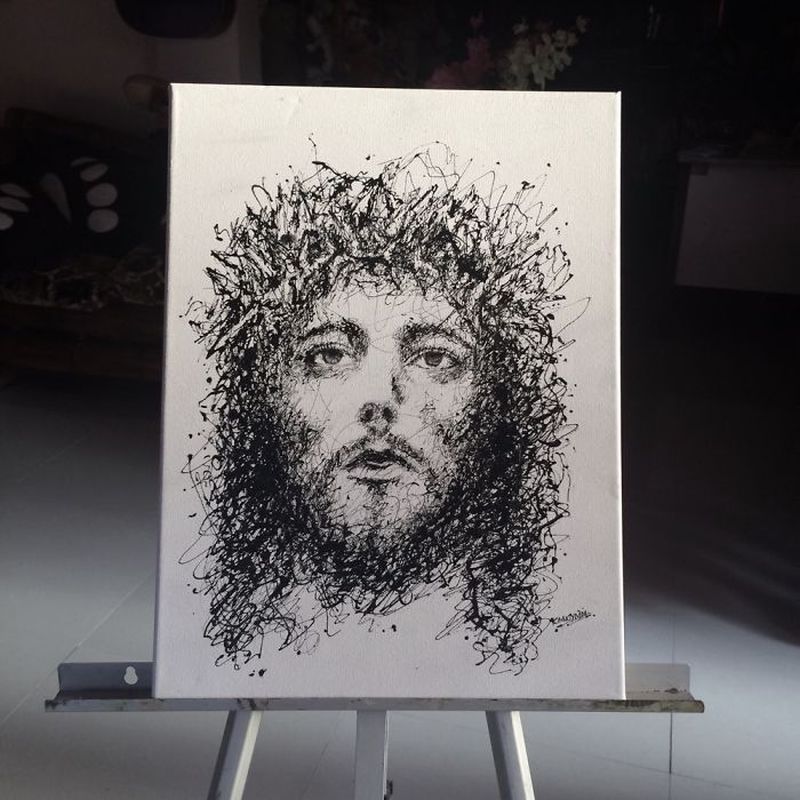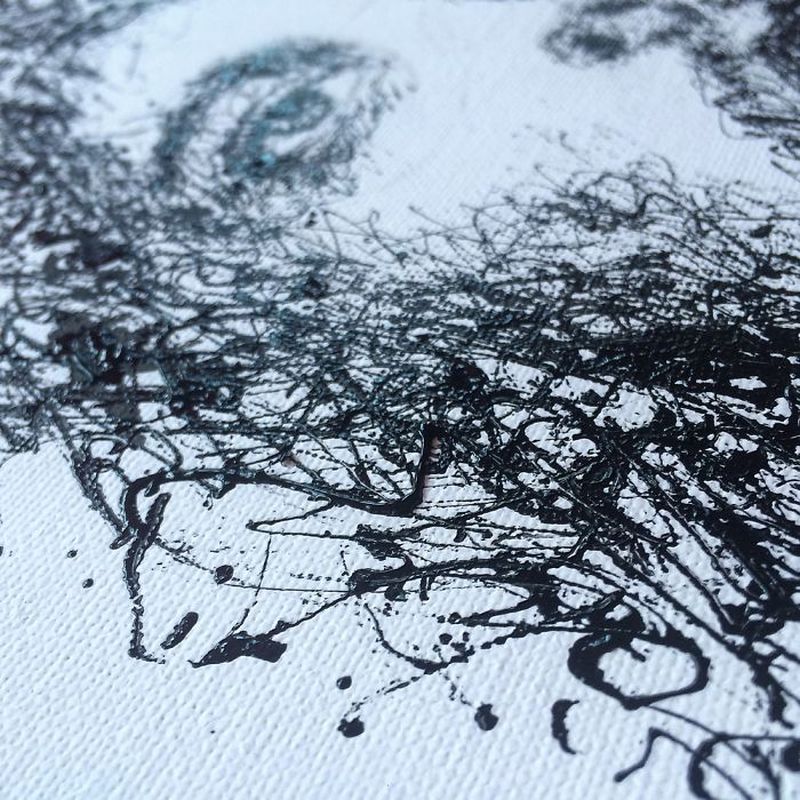 Hesukristo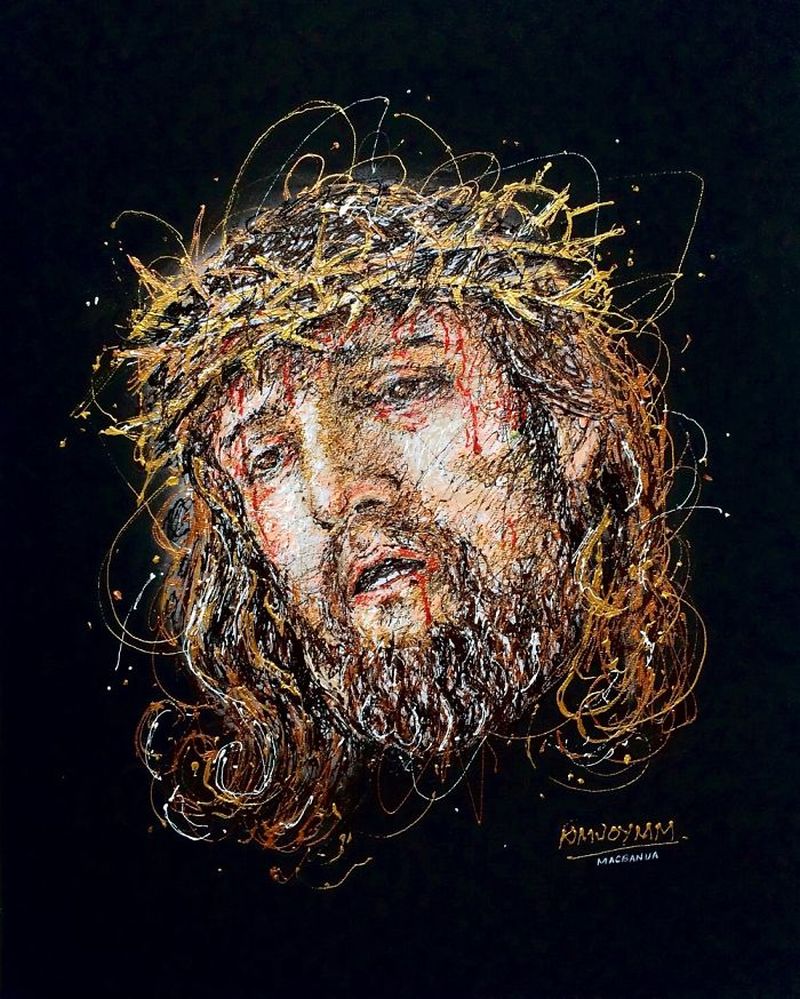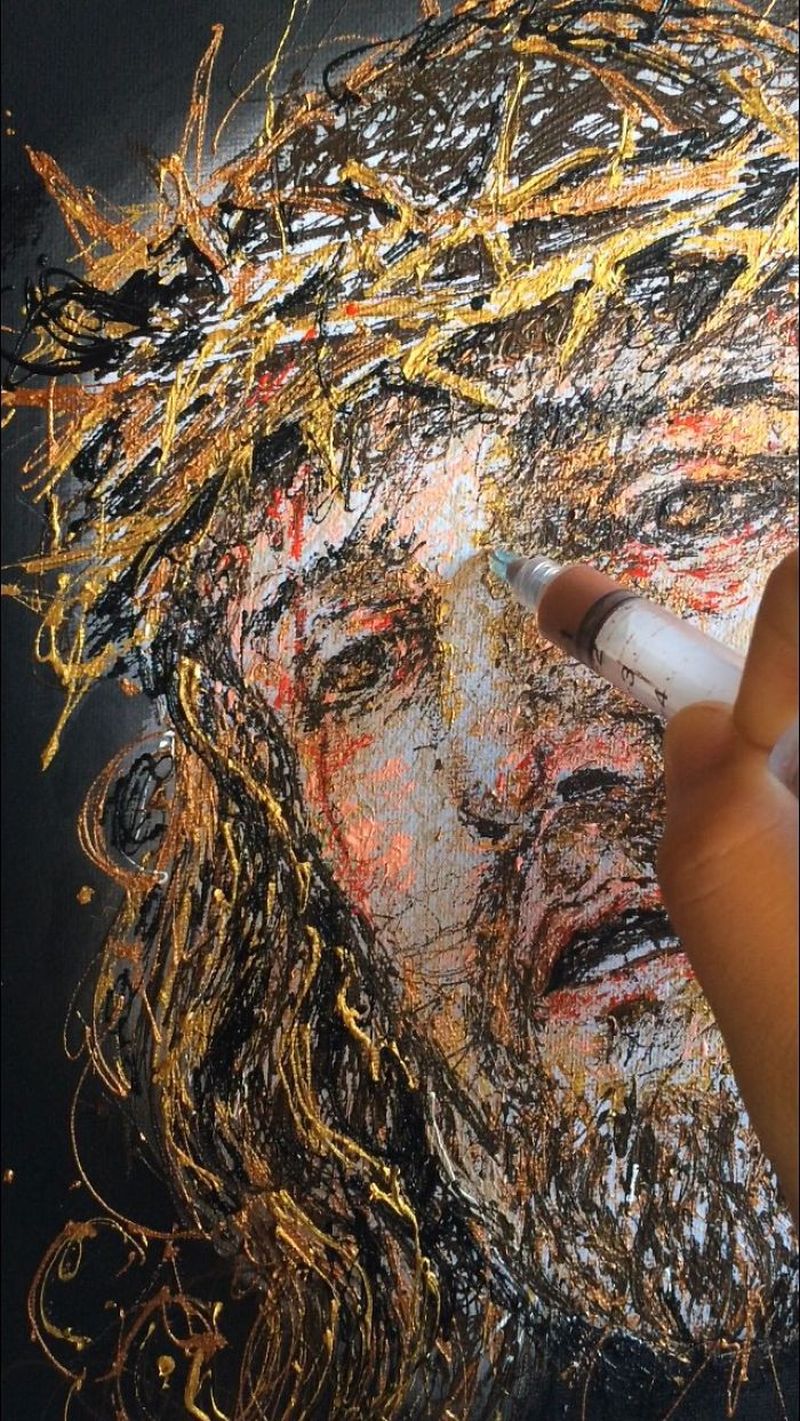 Curves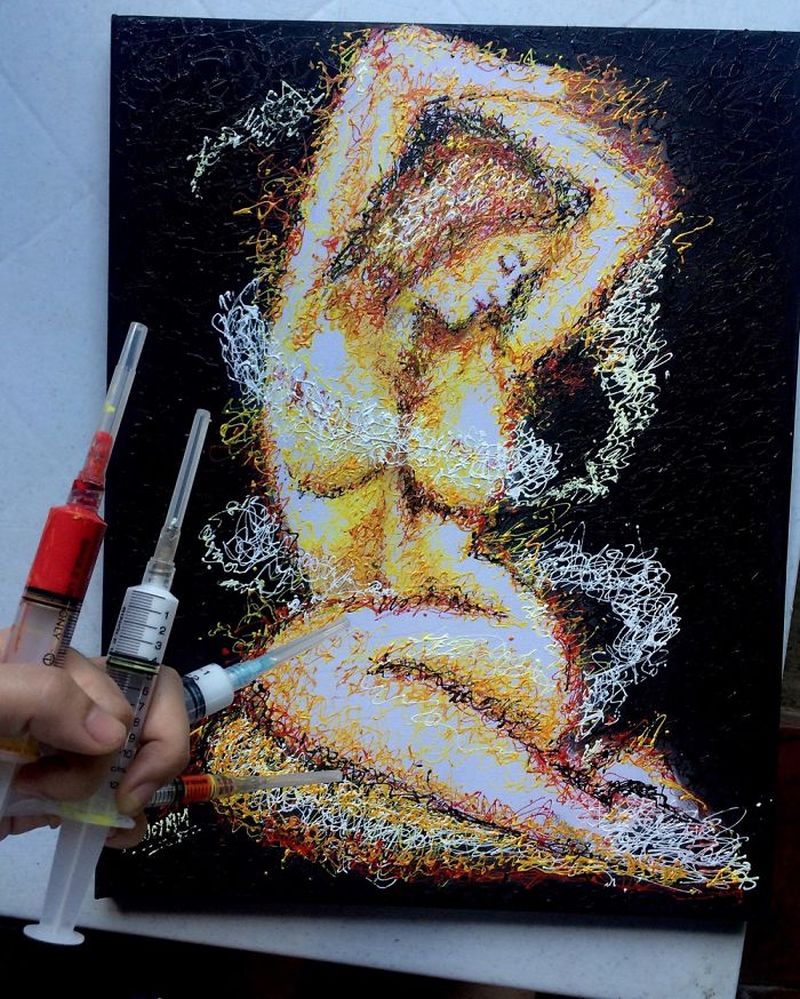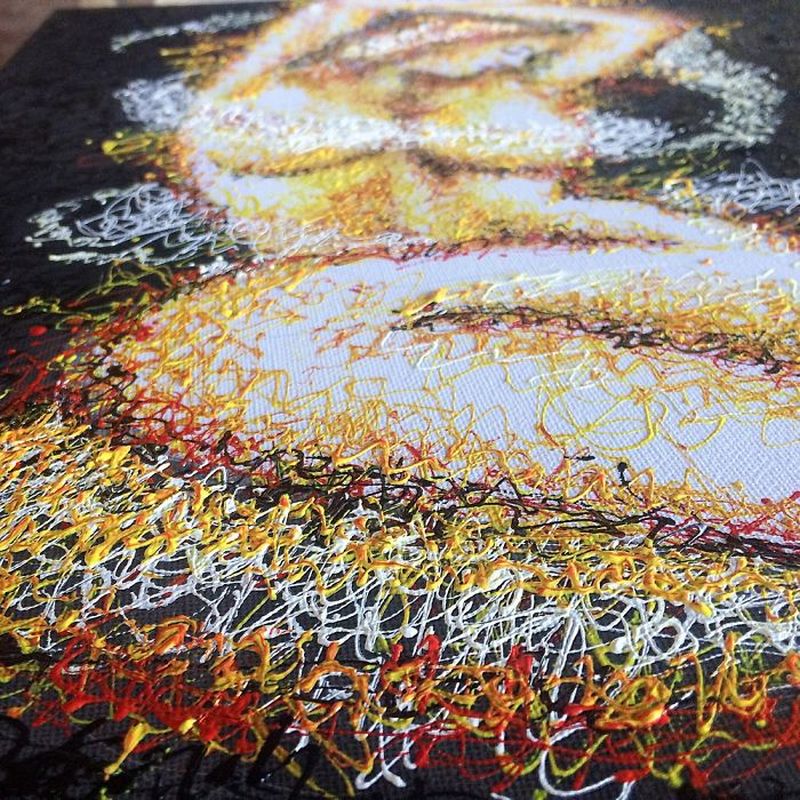 Playing with syringes before her night shift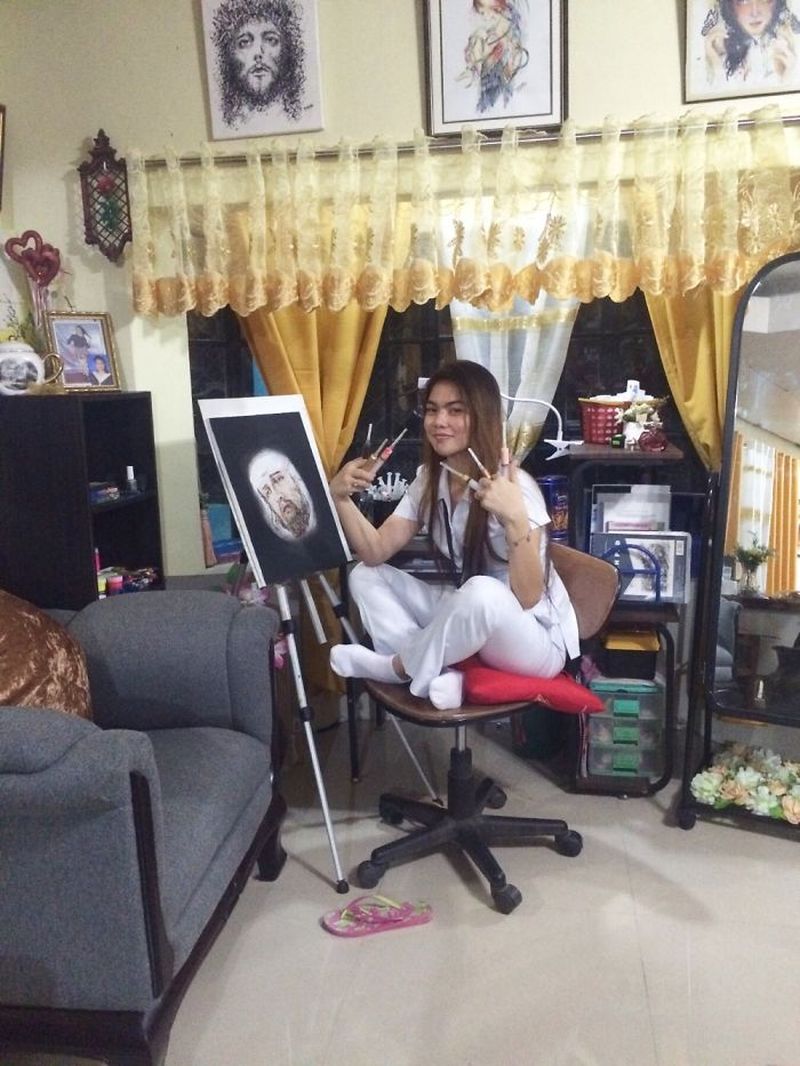 Via: Nurselabs