---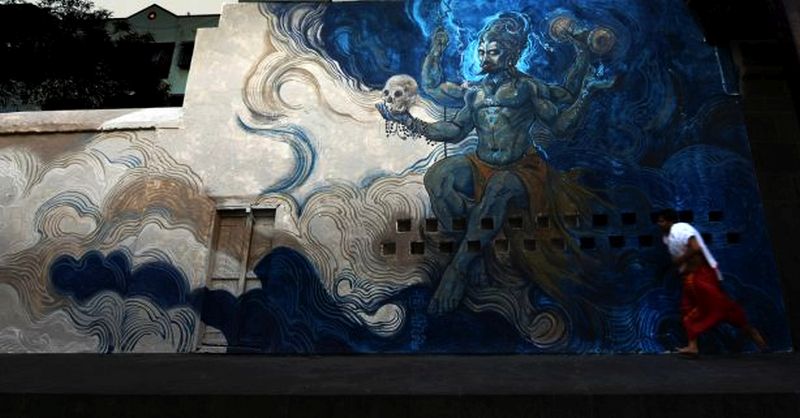 Art / Artists / Painting
Street art is beyond four-walled boundaries of art galleries and museums. Art in a public space not only reaches out to masses for finding appreciation among a wide range of audiences. Pune-based artist Harshvardhan Kadam has opted street art to bring mythology alive and also to spread social messages to younger genetration.
In 2005, he started off as a comic book artist and registered the term "Inkbrushnme" to begin with a studio of public art murals, character design and illustration. A decade on, this art studio has encouraged many artists to come together and take art to the streets. Kadam's love of mythology can be clearly seen from some of the murals that he has created on the street walls. Besides mythological art, he also makes colourful illustrations that spread social messages.
His illustrations combined with the prowess of visuals and storytelling result in the most majestic artworks that are present in various public spaces all across Pune. He also travels to other cities across the country to beautify the humble streets.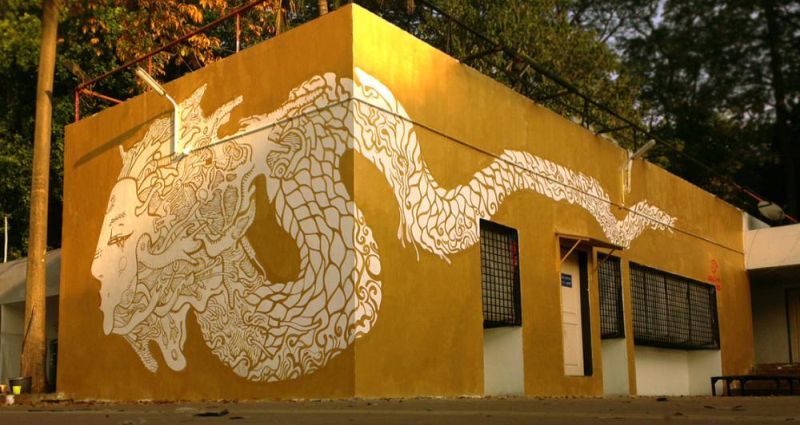 He does both commercial projects and his personal project, Mythopolis, which re-interprets Indian myths to encourage younger generations to understand it beyond its stereotype. His artworks have a reflection of different stories from India's rich literature and spiritual experiences.
He believes that our culture is full of vivid hues and shades, and if arranged in a contemporary manner, we could spread the Indian essence to a wider audience. Meanwhile, these artworks are meant to modify dull streets of a city with beautiful colours and vibrancy.
You can find out more about Kadam and his work on his official website.