---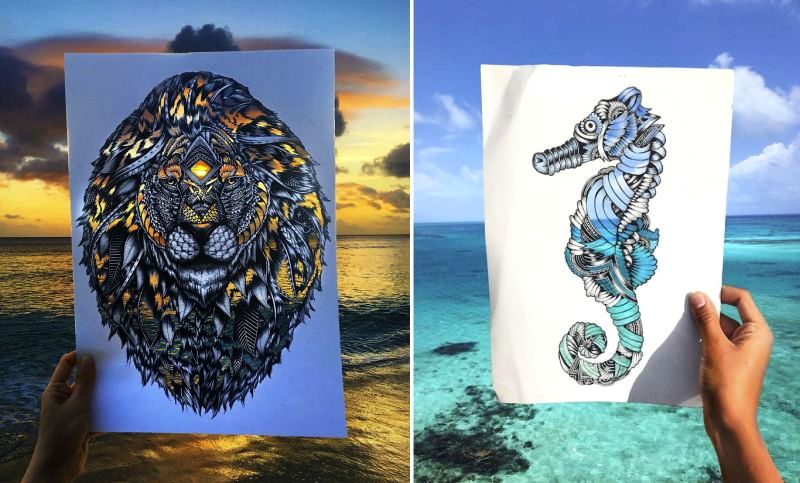 Art / Artists / Sketching
Fay Halliday from UK is a talented young artist who travels around the world to create intricate animal drawings for her project Haathi. 'Haathi' means elephant, which is where the inspiration originally came from. During her trip to India, she attended the Elephant Festival in Jaipur, Rajasthan and absolutely loved the way elephant owners covered the animals in colourful attires and also painted intricate patterns on their bodies.
Those intricate patterns on elephant bodies inspired her to draw various animal figures. Some of these detailed animal drawings even blend with the exotic locations where she visits, and this makes her illustrations even more special.
Each illustration turns an animal into a dream-like amalgamation of line and shade. For her project Haathi, Halliday has been to a number of tropical destinations, which add more charm to her unique style of art. As per her recent Instagram update, she's currently in the Seychelles.
Besides drawings, she has also expanded her Haathi collection to t-shirts and phone cases, as well as a small selection of jewellery. She is also working with the charity Kids Company by giving a pound from each t-shirt she sells to Kids Company.
Check out some of her amazing work in the images below. Also, see her creations on her website, Facebook, and Instagram.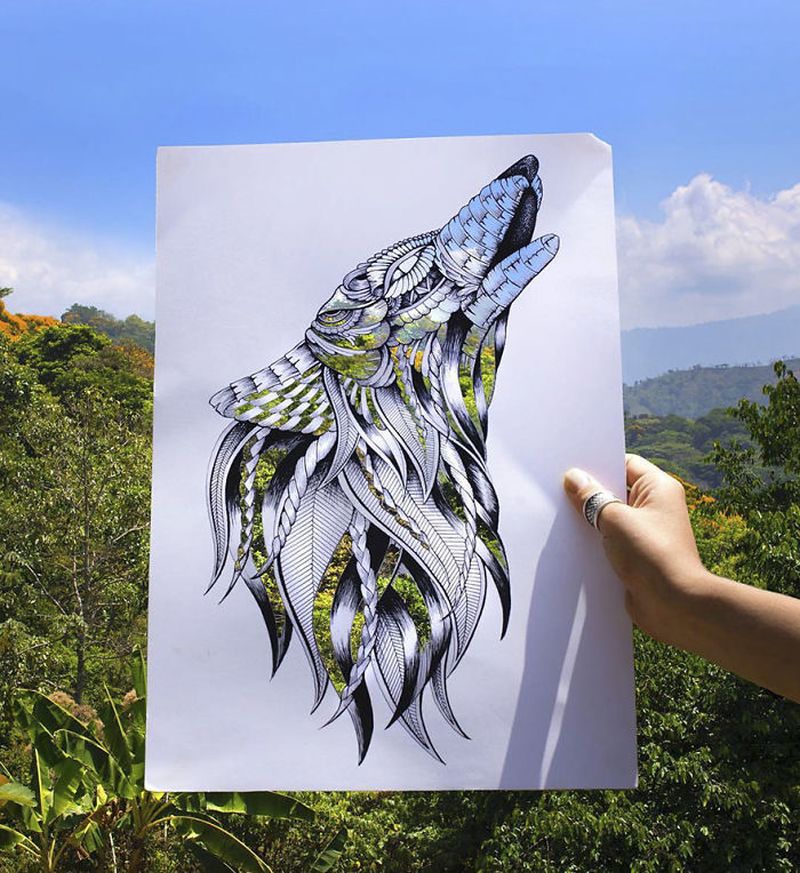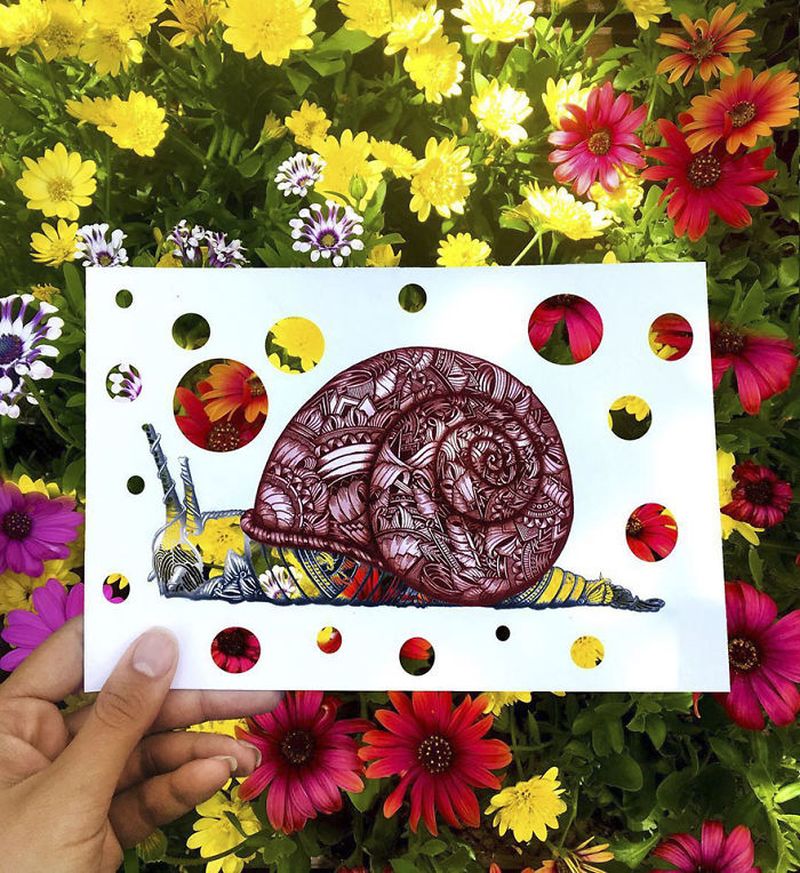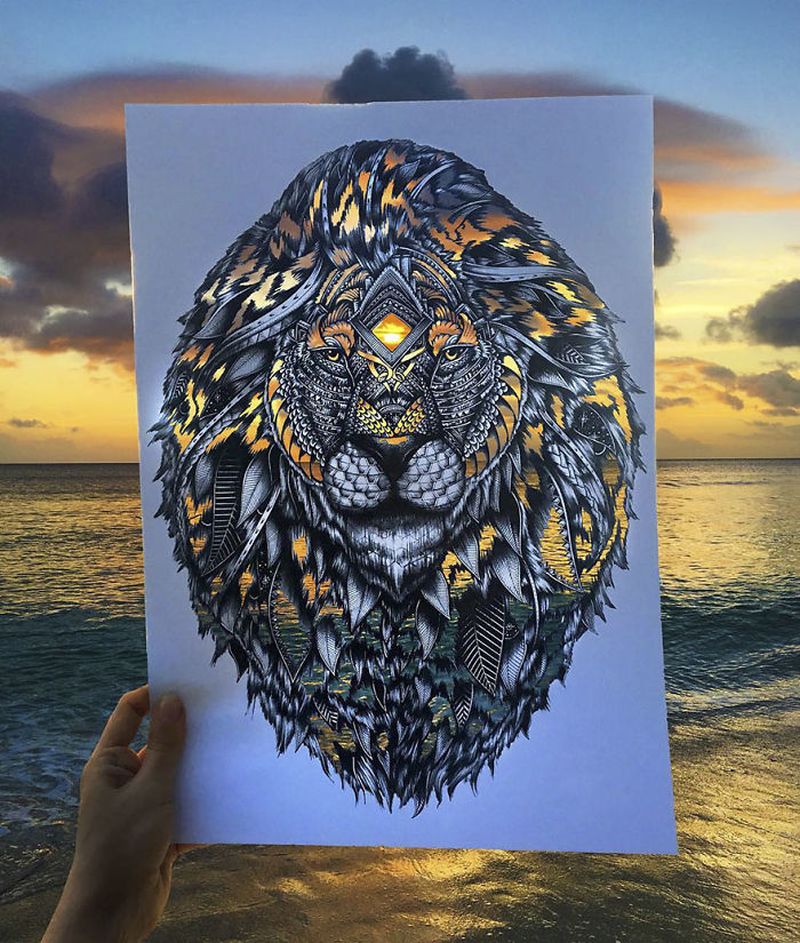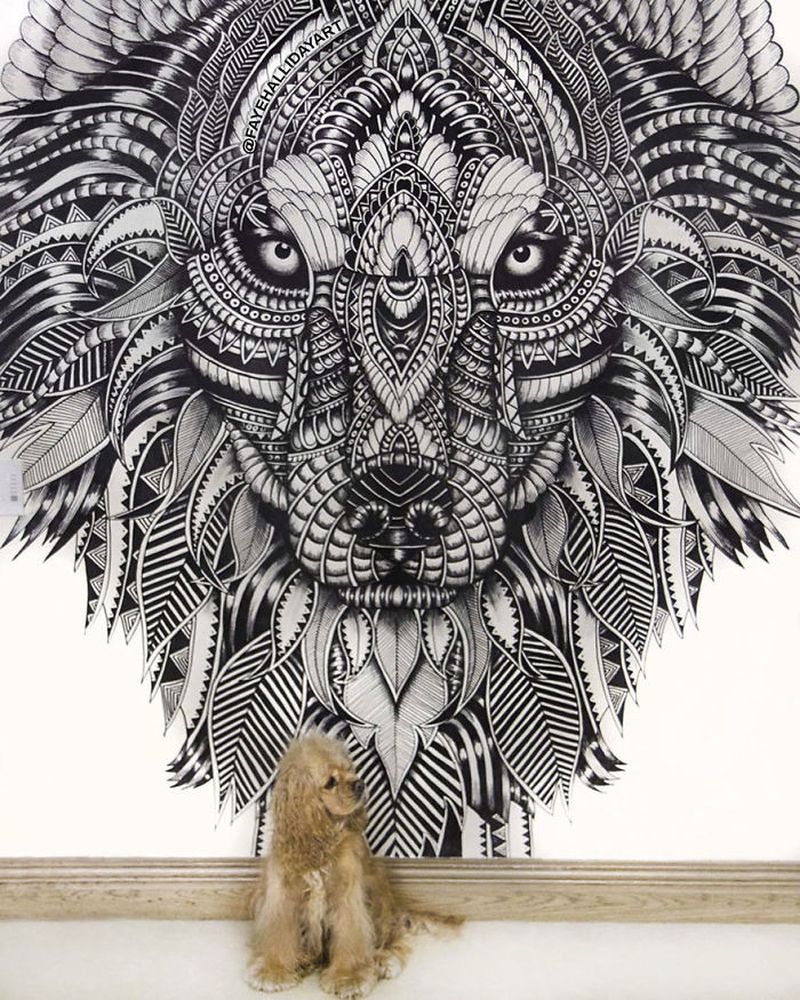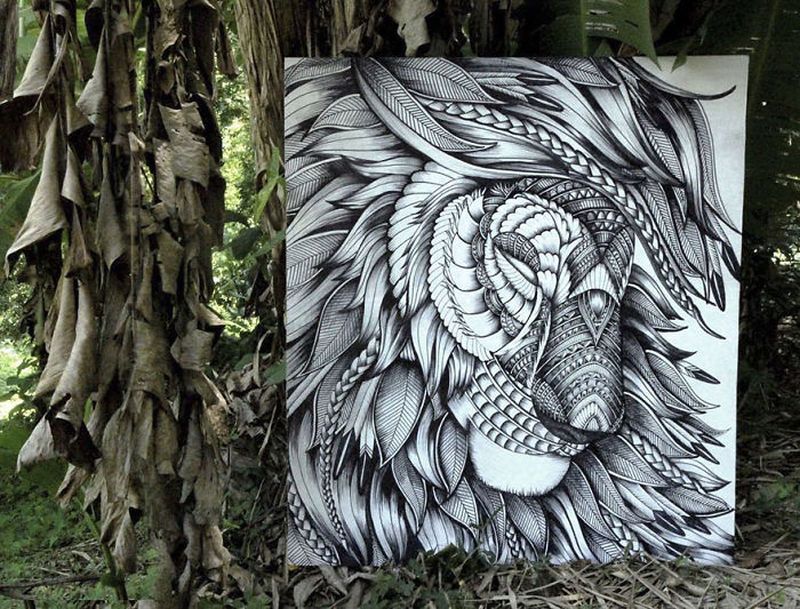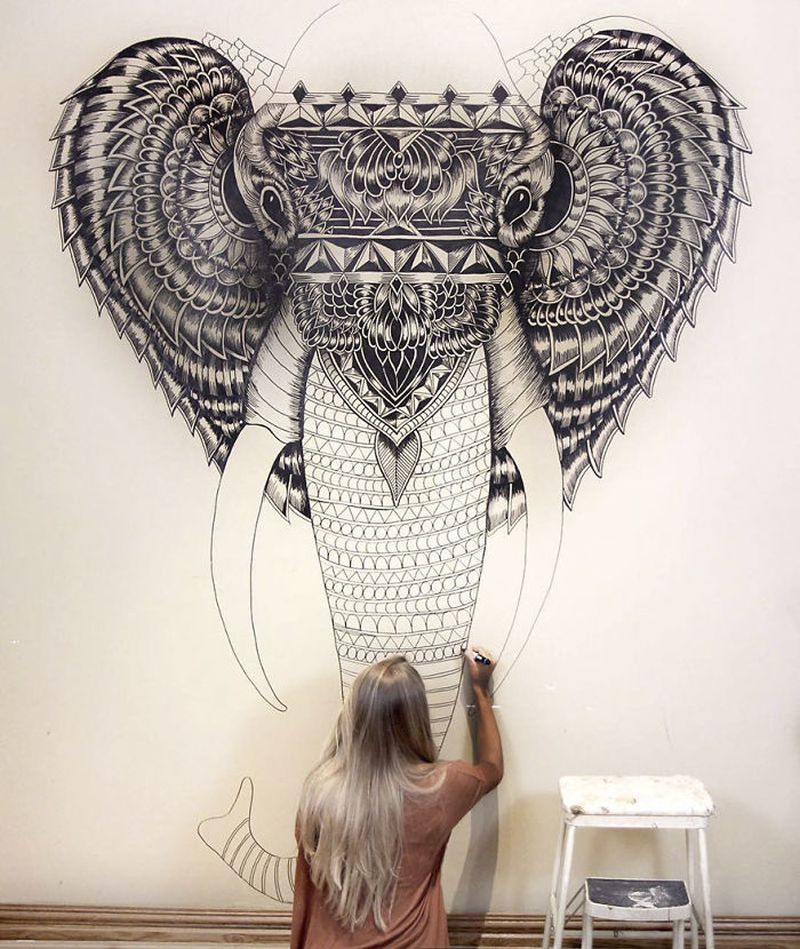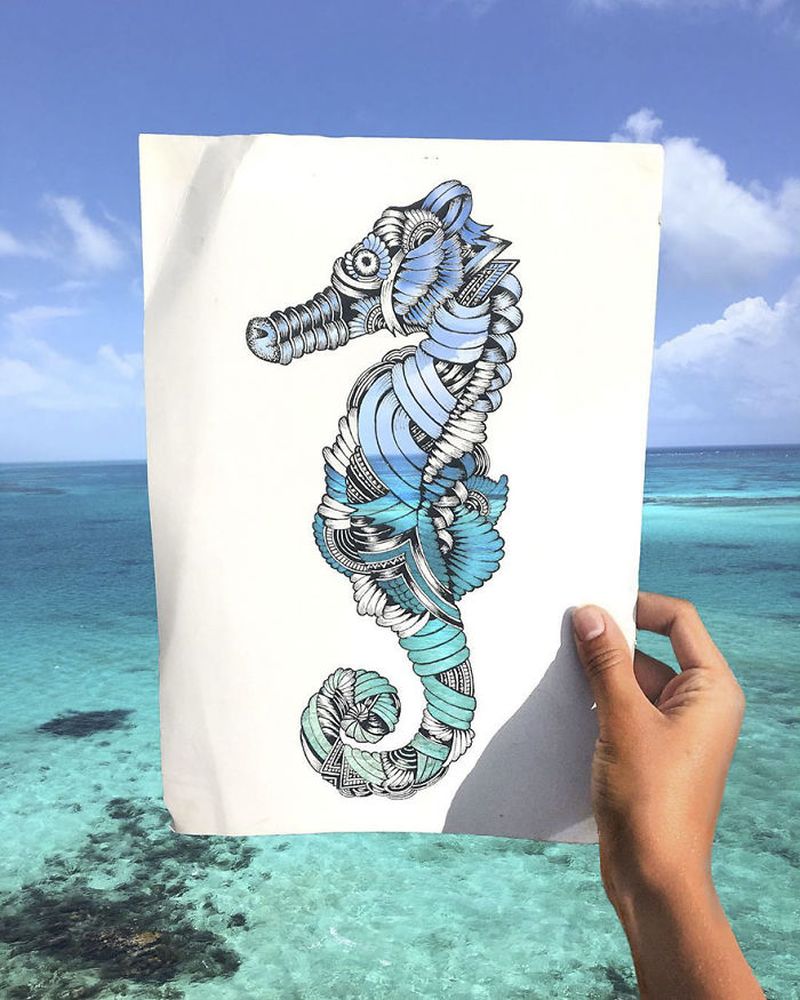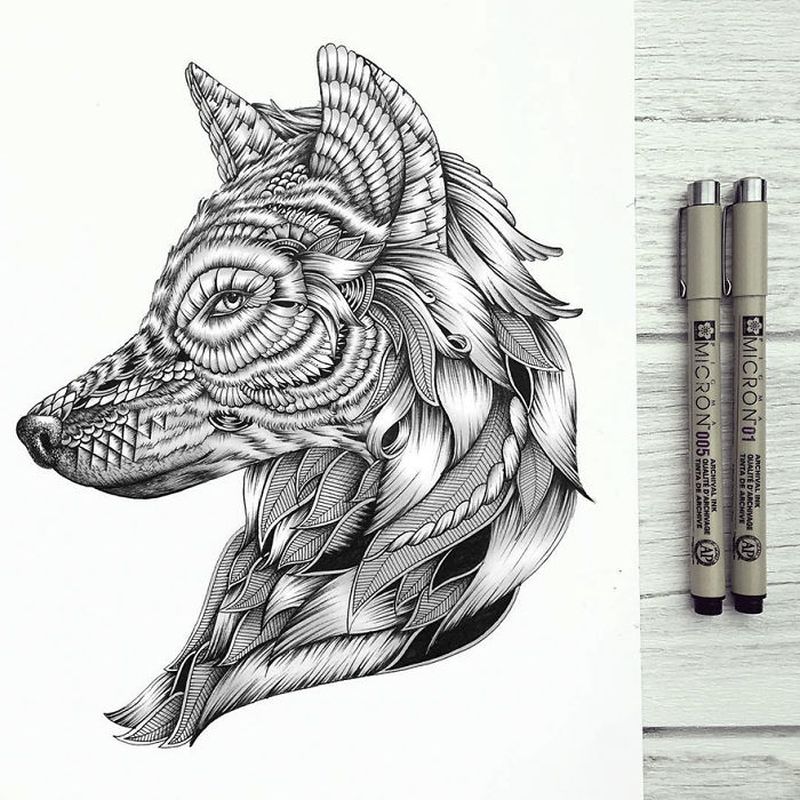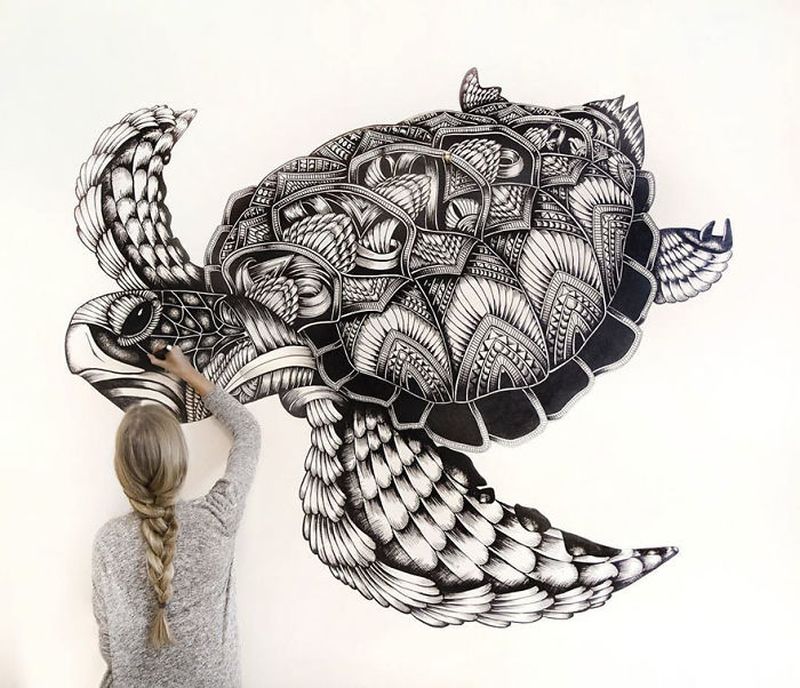 Via: BoredPanda