---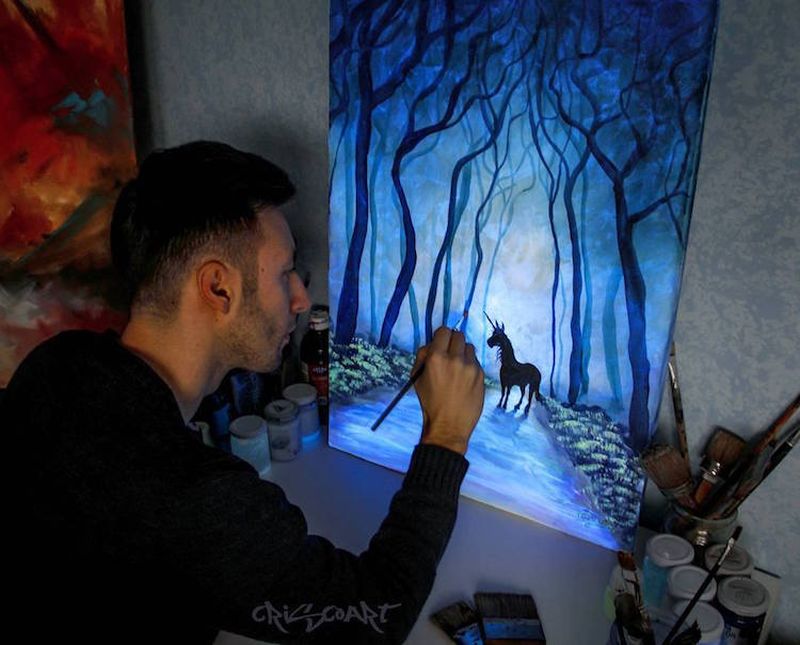 Artists / Painting
Painting is a visual art form that's usually meant to be enjoyed during day time. But Italian artist Cristoforo Scorpinti creates mystical glow-in-the-dark paintings that look appealing in both day and night. Featuring interesting scenes of nature and wildlife, these abstract paintings are undoubtedly mesmerizing, but their beauty enhances magically when lights go out.
His project Crisco Art includes several illuminating paintings that are made with a paint that contains phosphorescent tints, a material that has a slower rate of radiation emission than the chemical used for many other glow-in-the-dark products such as glow sticks.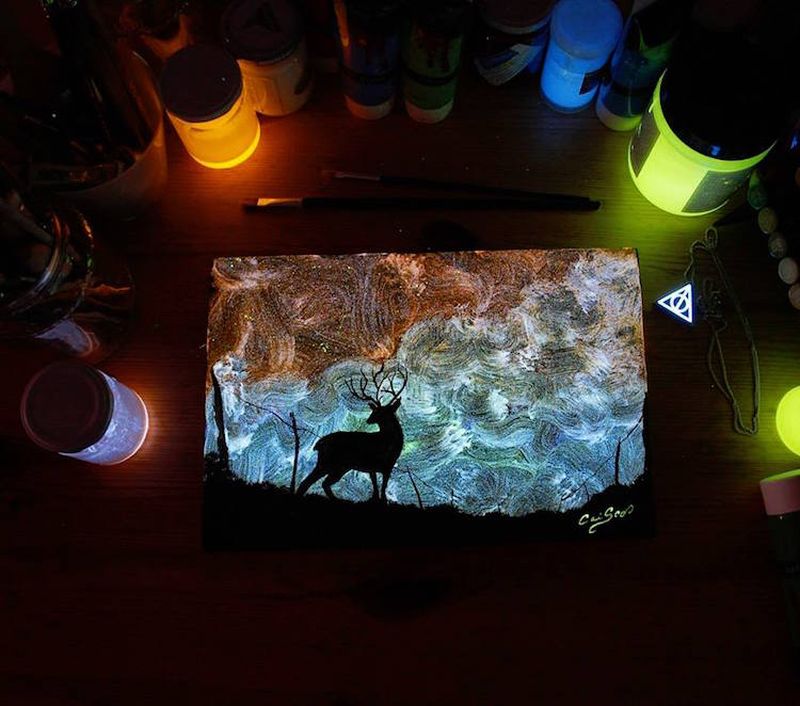 The talented artist has beautifully managed to capture beautiful scenes like luminescent night skies in his paintings. Due to the use of illuminating paints, he is able to bring a realistic touch to his compelling artworks that come to life at night, evoking the sense of wonder.
Scorpinti's magical glow-in-the-dark paintings are able to capture one's imagination in ways that many artists cannot achieve. Have a closer look at these glowing paintings in the images below. You can also see more of Scorpinti's work on his official website, Facebook or Instagram.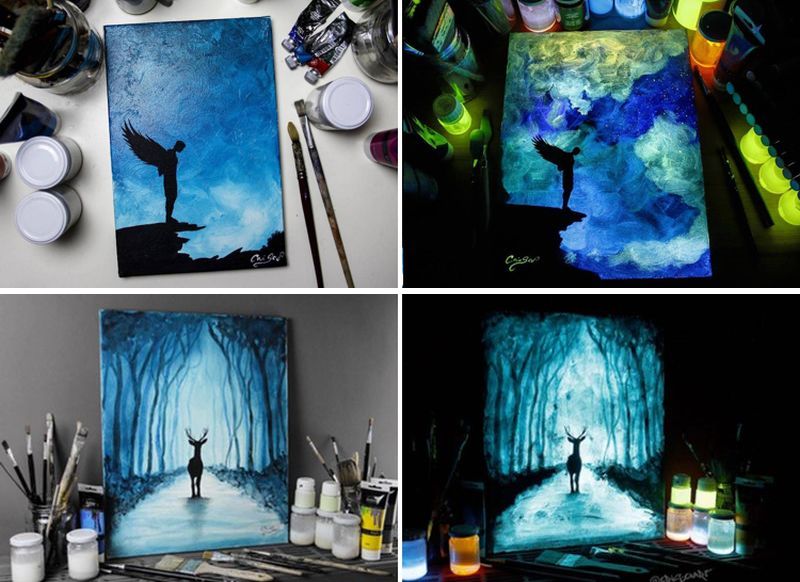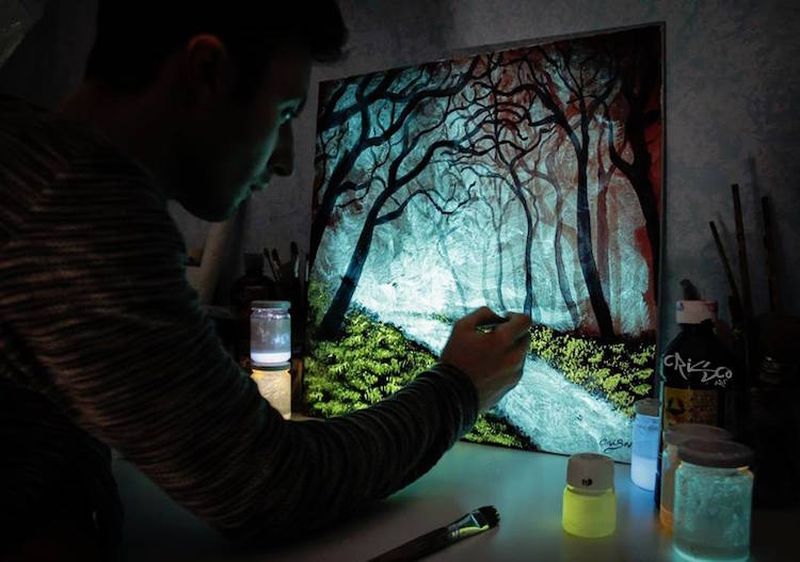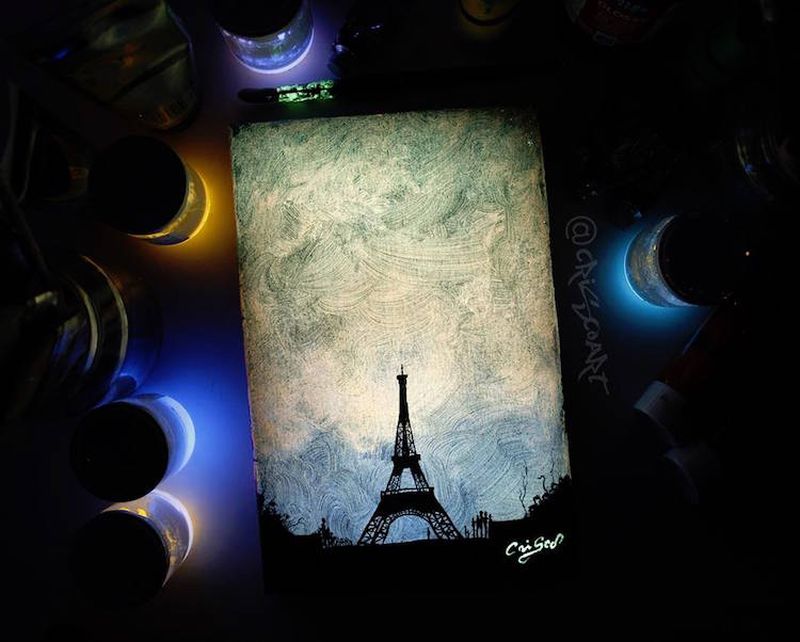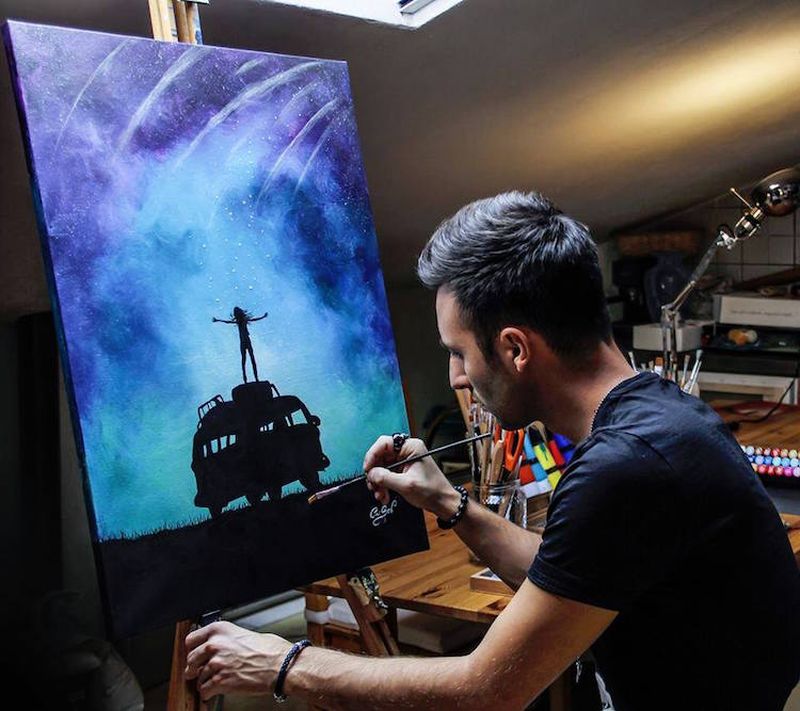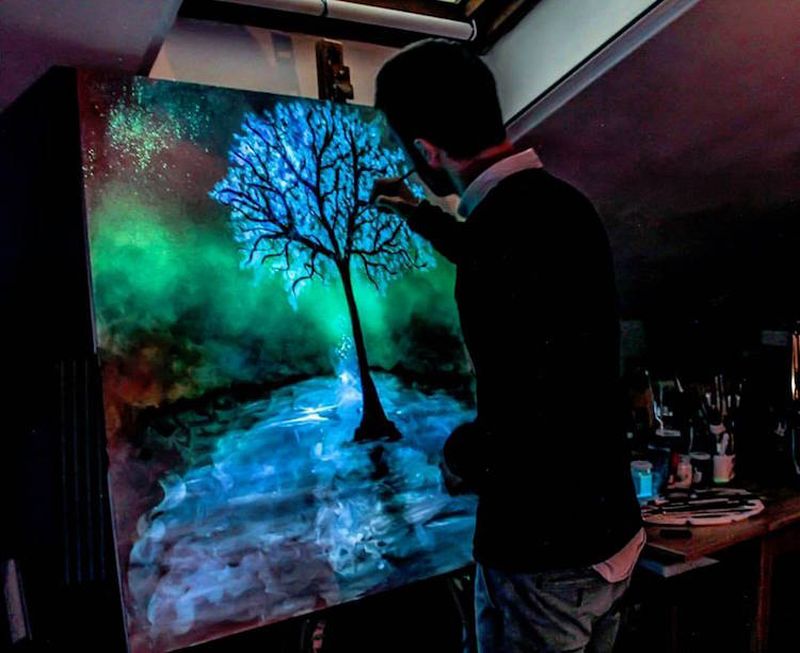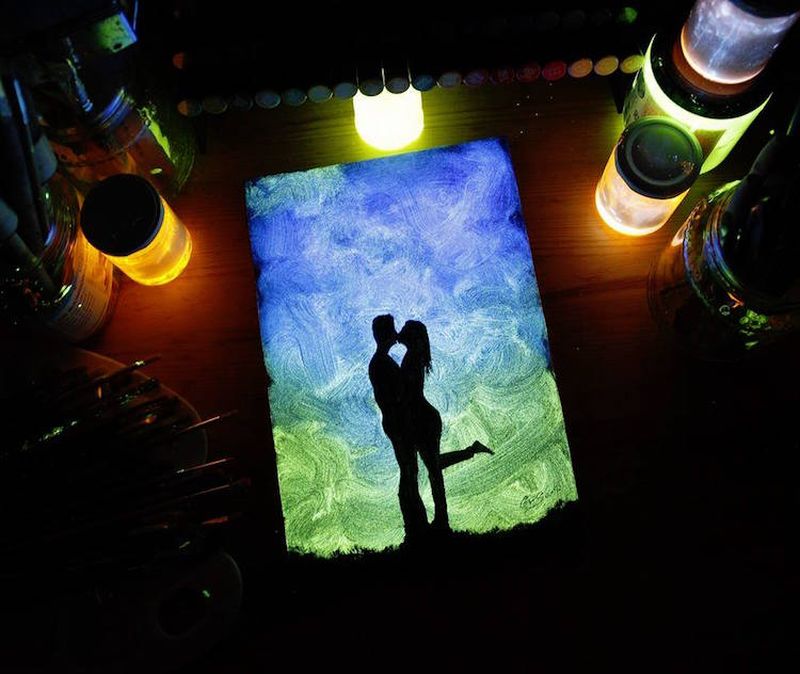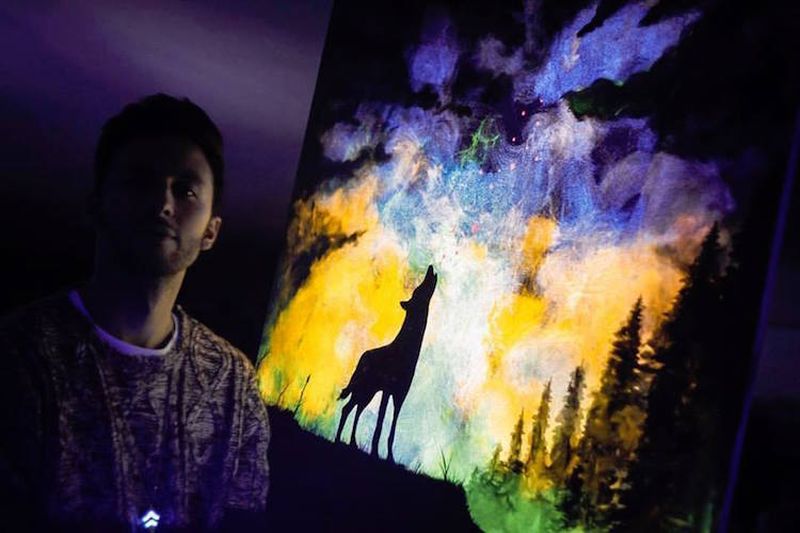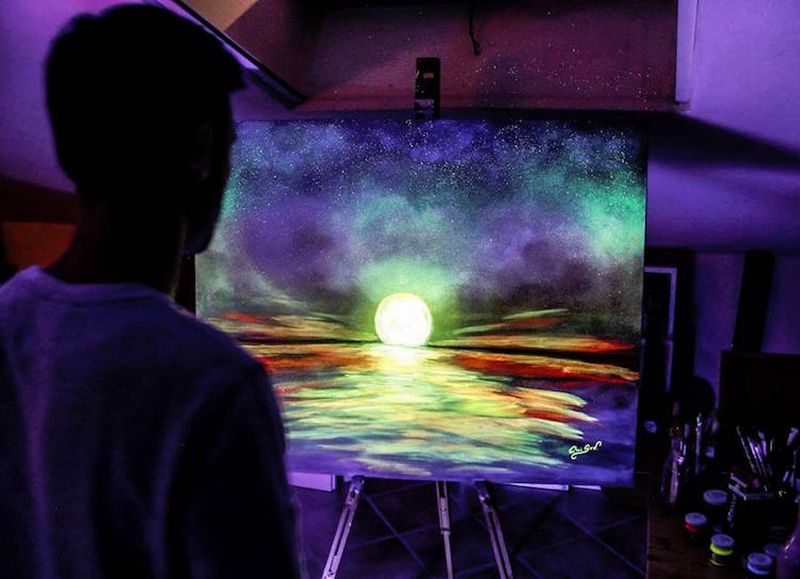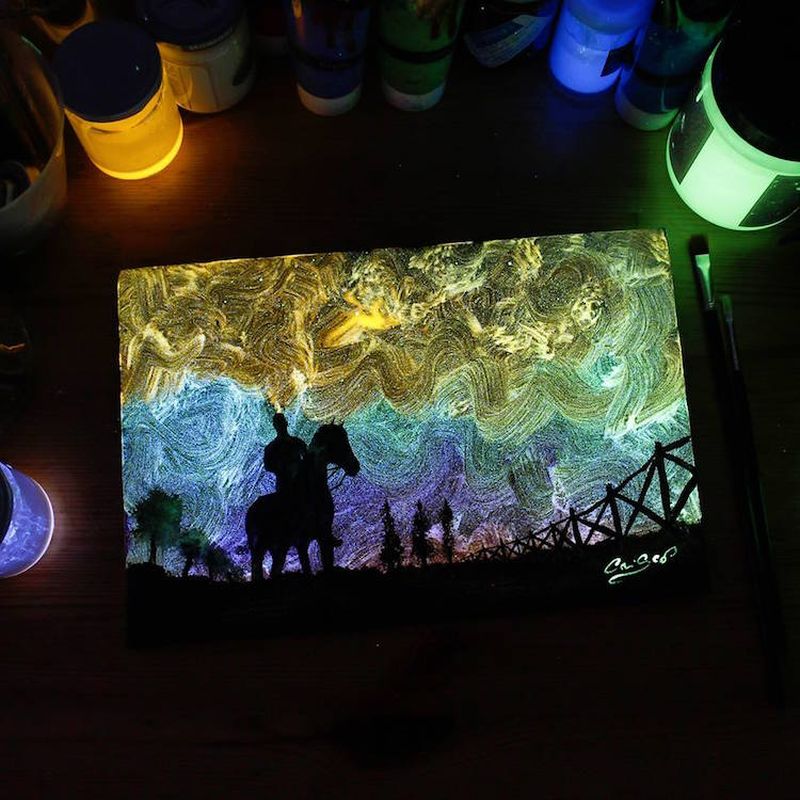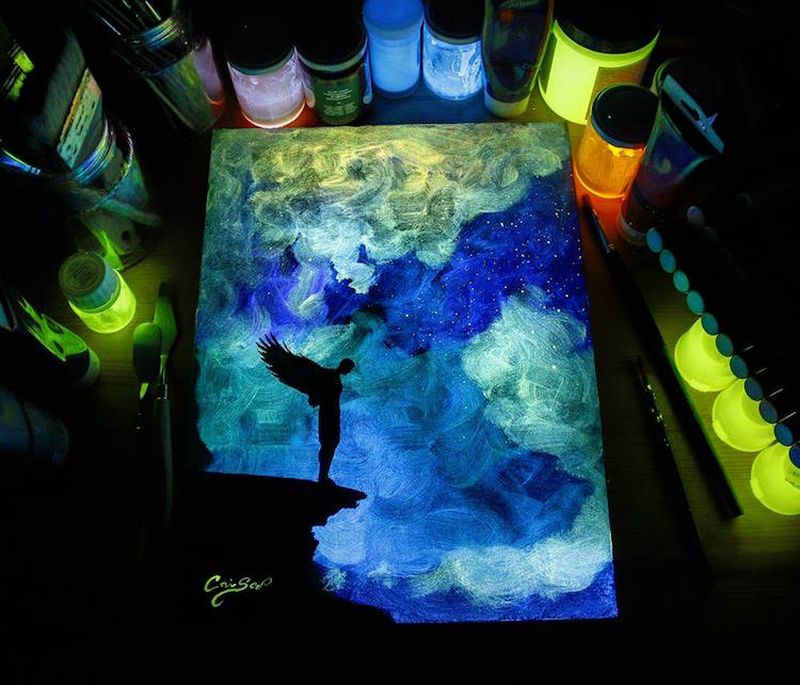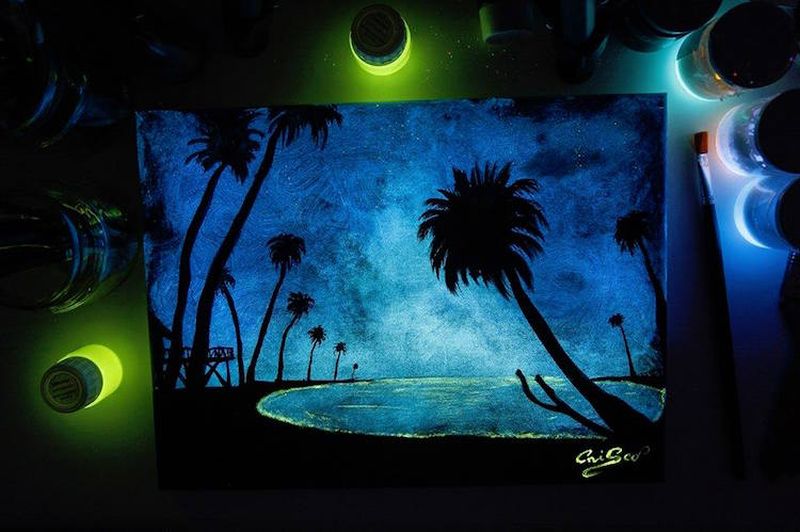 Via: YDD