---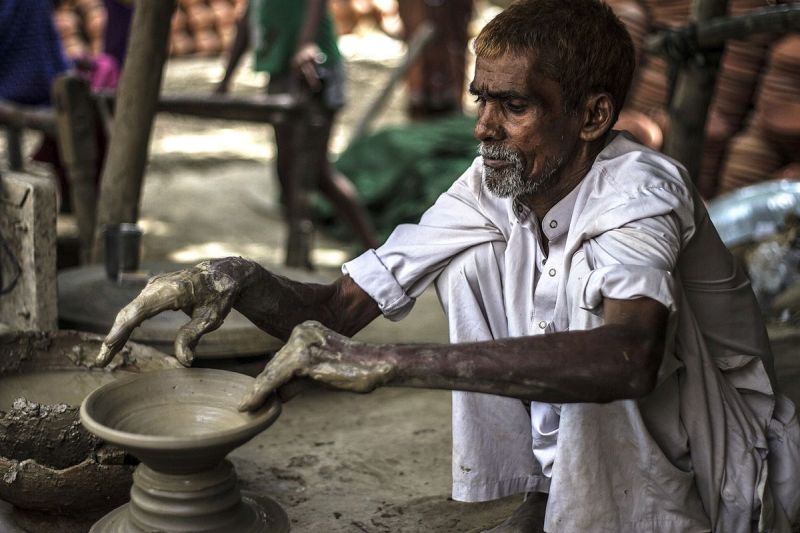 Art / Design / Handicraft
Pottery or poetry by hands…
Have you ever wondered where the diyas that light up your home during festivals, the kulhad (earthenware cup) in which your tea tastes the best, the earthen piggy bank in which you used to save pennies for candies come from? Well, it's the Kumhar Gram (Prajapati Colony) in Uttam Nagar, Delhi where these useful earthen objects are made.
Kumhar Gram, also known as Potter's colony, is a village lost in urbanized Delhi. Kumhar Gram houses more than 700 families of potters, who have migrated from Rajasthan to Delhi for better income and acknowledgment. It is one of the largest pottery settlements in the world. With its low rise mud houses, the daily life of every person here starts and ends with clay.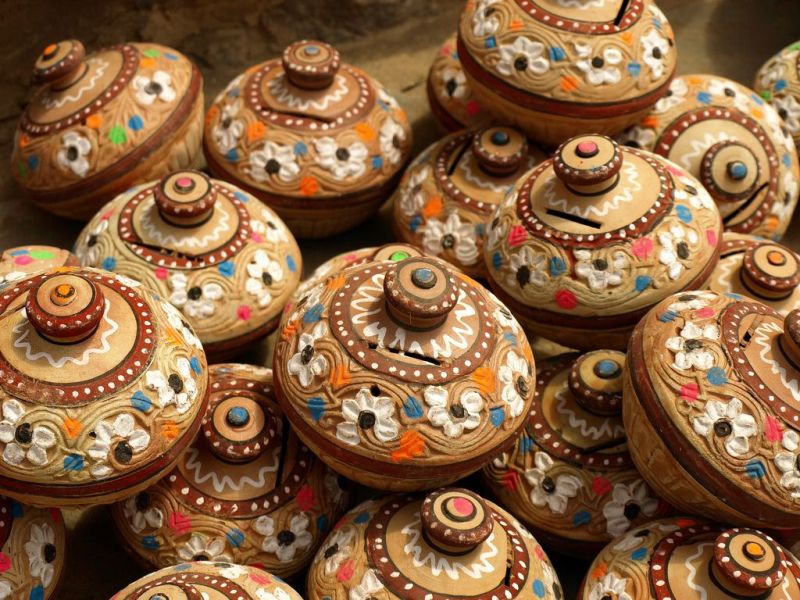 Here each member of a family can be seen indulged into this age-old earthen art. These families have been doing art of pottery from past generations. Usually, men do the crafting of clay whereas women and children knead the clay and finish the baked products.
Pottery is an art of crafting pot or other objects from clay which is then dried to remove moisture content and later baked in a kiln to make them durable. The natural color of these objects is a result of baking in the kiln. Pottery is the major source of income for the residents of this village.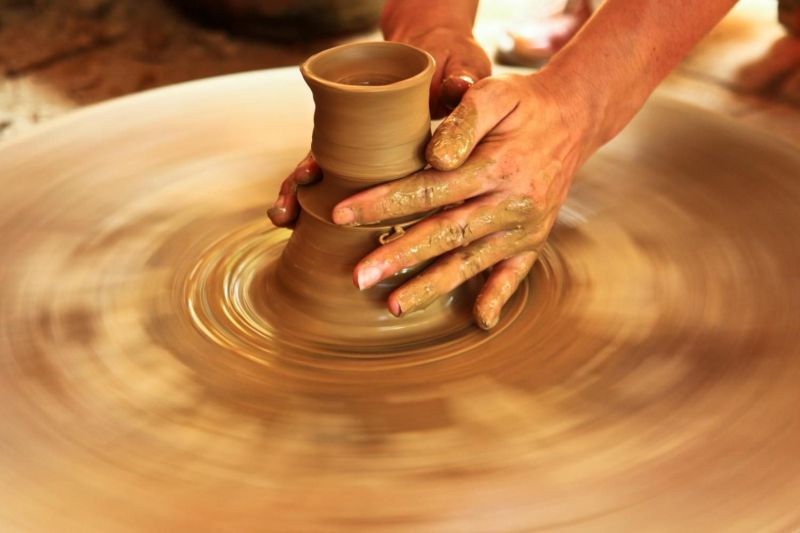 On average, during a festive season a potter individually crafts 2000-3000 diyas every single day. Potters here are also talented enough to craft flower pots, home decor items, idols of different Gods, etc. These finished products are purchased by whole sellers from Delhi and other states at very cheap prices. Later, the same products are sold by the whole sellers to consumers at immense prices. Sadly, despite the hard work, these potters are not acknowledged enough for their skills.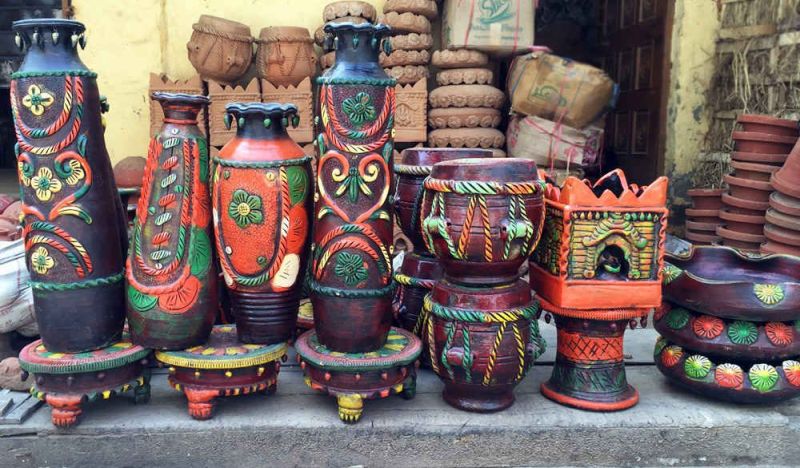 The next time you want an earthen decor item or flower pot or diyas visit Kumhar Gram, which may not be exactly approachable by the navigating apps but can be easily guided by the locals. Give these potters that very significant reorganization for their skills and hard work. You can even try your hand with the clay as these potters feel cherished to share their age-old wisdom.
Special tours/walks are also conducted to the Kumhar Gram, which you can also be a part of by following the link given here.