---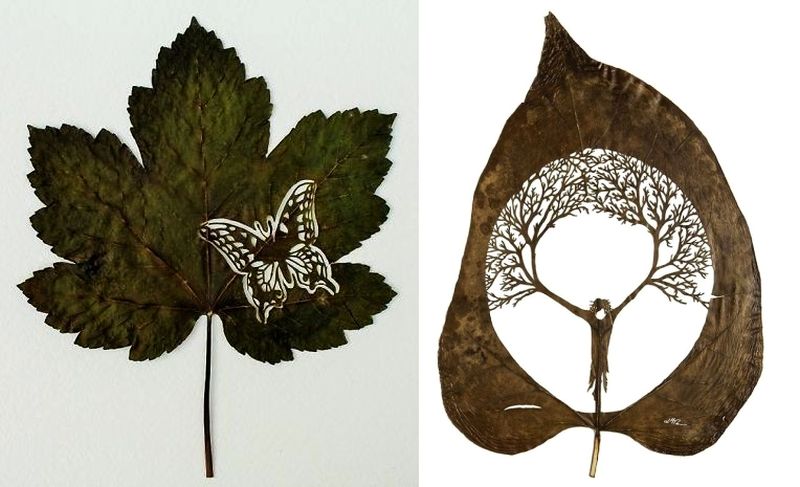 Art / Design / Handicraft
Artists have an incredible ability to turn almost anything into a beautiful work of art. Lorenzo Manuel Durán from Cáceres, Spain is one such artist who keeps art natural by carving intriguing designs on fallen leaves. He uses a scalpel to precisely cut designs into leaves of all shapes and sizes. The resulting leaf art is intricately beautiful and delicate at the same time.
Inspired by ancient Chinese and Japanese paper cutting techniques, Lorenzo has modified his own approach with modern technology. Instead of paper, he collects leaves to turn them into eye-catching art pieces. Most of his unique and delicate 'canvases' are collected from areas right around where he lives and works. First, he dries the leaves and then starts making detailed artwork using surgical tools and powerful magnifying glasses.
Another interesting thing about his artwork is that he has not put any price on it. Yes, you read that right! On his website, he has mentioned: "I have decided not to put a price on my work, but to leave it to your will to do what you should – only take into account what my work inspires you to pay for it."
Visit Lorenzo's website or Facebook page to know more about his original leaf art. For now, check out the images below to have a closer look at each artistic leaf.