---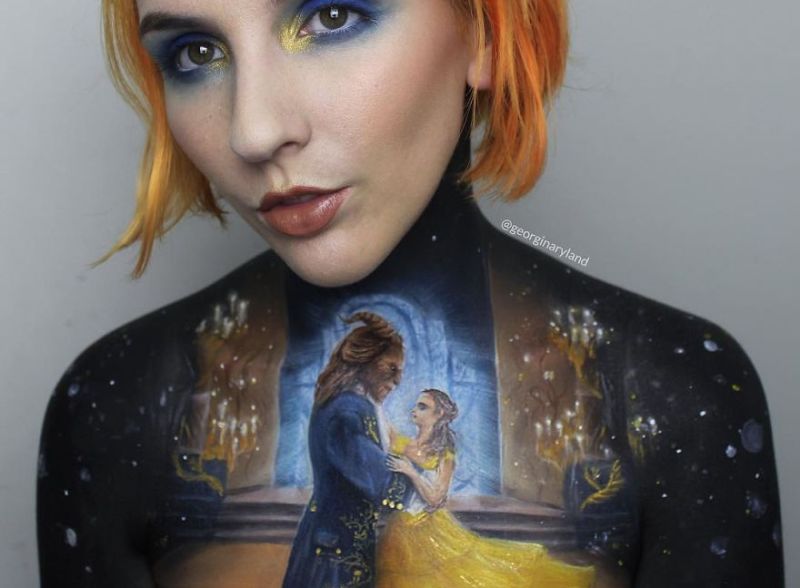 Art / Offbeat / Painting
While some of us are not even good at drawing simple objects on a piece of paper, Brisbane-based makeup artist, Georgina Ryland, creates incredible paintings on her own body. Using her décolletage as canvas, this brilliant artist draws various detailed images inspired by famous movies, TV shows and paintings.
Ryland's incredible colour blending and shading skills are to watch out for. We wonder how she manages to create such detailed paintings that are perfect replica of the original scenes from popular movies or TV shows. It appears that she uses the reflection of a mirror to guide her painting. But we all know that it's really a tough task to draw images by seeing their reflection on a mirror. Mad impressive!
The talented makeup artist also has her YouTube channel devoted to showcasing her body art. From Star Wars to Beauty and the Beast, she has managed to recreate the iconic movie scenes on her body. Catch her amazing artwork on YouTube, Instagram or her official website.
For now, you can have a look at some of her creative body art in the images given below. We're sure you'll be impressed by her unique art.