---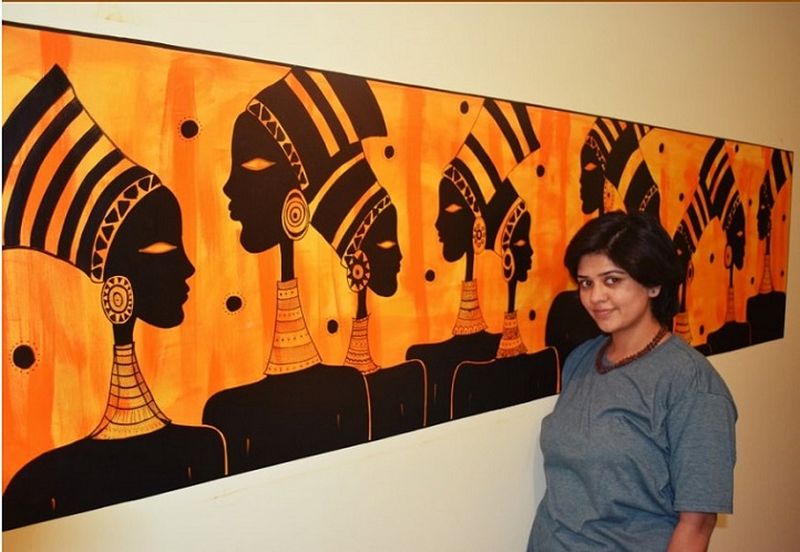 Art / Artists / Painting / Your story
Now are not the days, when you have to battle between your education and passion. While education still remains important, youth today is willing to work hard to pursue their passion as a career. Why not? No one wants to spend the rest of their lives sitting in a 4 x 4 cubicle. Isn't it? Today, we are going to share with you an interesting story of wall artist Mamta Singh, from the Pink City Jaipur, Rajasthan.
She knows well the struggle to choose between career and her passion for painting. Nonetheless, her love for painting was strong enough to empower her to make the right decision and turn it into her dream career. But it's always easier said than done. Right? She also had to face many challenges before she finally jumped into her favourite career path.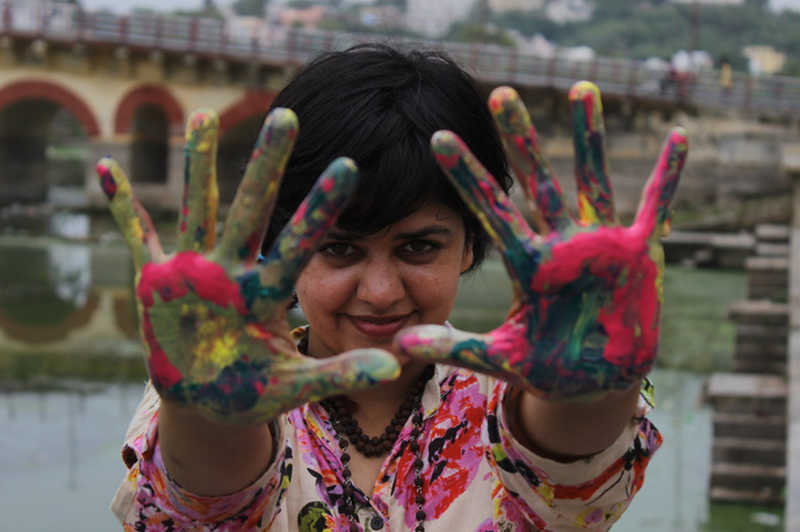 Just to fulfill her father's wish, she started preparing for Chartered Accountant but often ended up doodling on the balance sheets. She even managed to clear her first group of IPCC in the year 2012. However, after clearing NET, she still was not happy, as her heart always belonged to painting. Despite her father's disapproval, she took up job of teaching at a private college while nurturing her love for painting.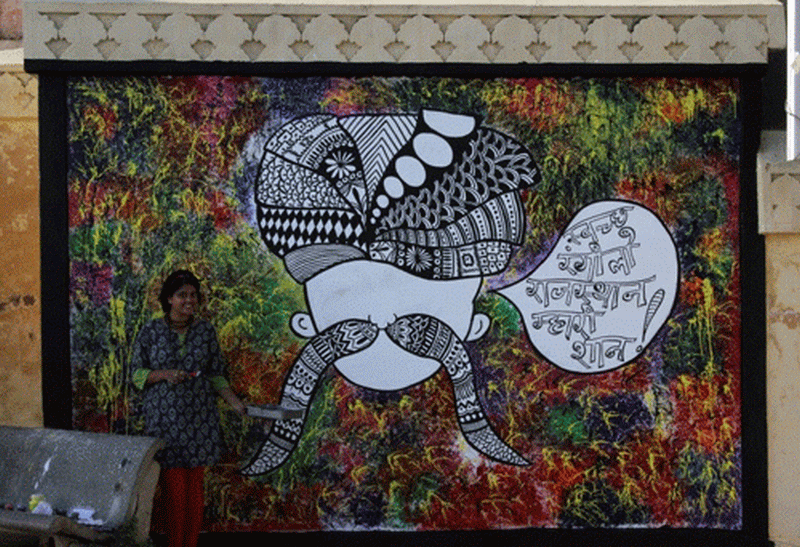 After some time, she moved to Jaipur and there she got a chance to paint the wall of a restaurant. The entire staff of the restaurant was spellbound after looking at her artistic creation. That's how she got her first commercial project as a graffiti artist.
There was no turning back for Mamta after that and now she is quite popular in her field of art. This is always the end result when you're hard working and never willing to quit – as they say, "the universe falls in love with a stubborn heart."
She has created many colourful wall murals across different cities in Rajasthan, so far. Following are some of the beautiful wall art designs by Mamta Singh.