---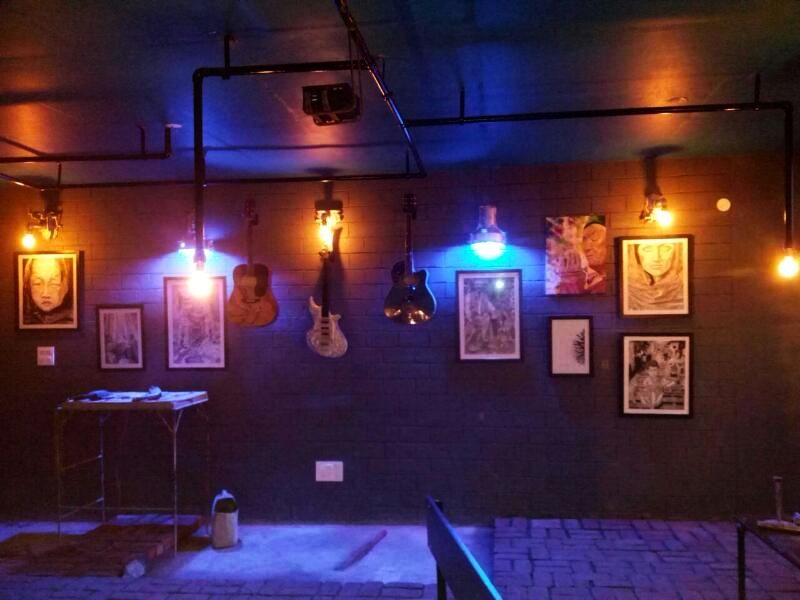 Art / Interview / Music / Tattoos
A cool hideaway created for artists by artists !!!!
Tired of regular eateries in Shimla and looking forward to a place that offers more than food? Riding Into The Sun by Aman Masta, a talented tattoo artist, is one cool hangout spot that's not just worth a visit for food and drink – you can also feast on the live musical performances and art that adorns the walls. And, did we mention it's a "tattoo shop" too? Yes, this striking food and art lounge has almost everything to feed your creative soul.
Exterior & Interior boasts DIY artworks
Located in Chotta Shimla Commercial Complex, Shimla, this place literally takes you on a ride into the sun – as it offers a splendid view of sunrise in the morning and sunset in the evening. On the entrance, you'll see a stunner lamp post made from a motorcycle exhaust pipe and a DIY wall art made out of fallen tree branches – it looks more appealing when lit up at night.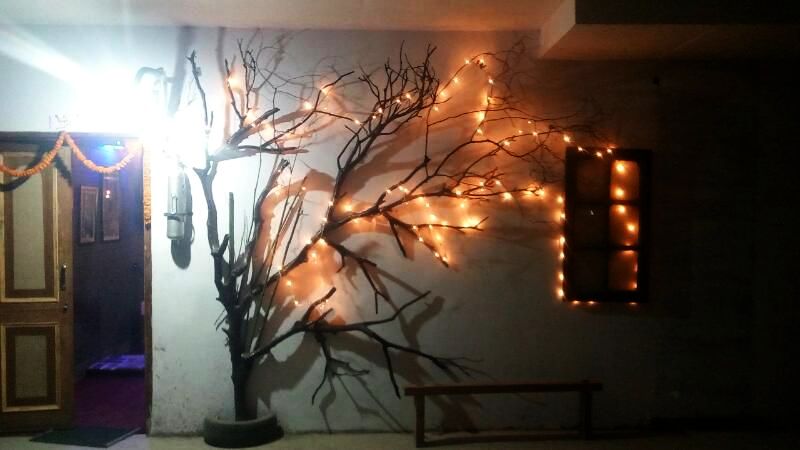 The interior is equally amazing. The walls are spruced up with finely detailed wall paintings, and automotive-inspired lampshades made out of different car parts such as gearboxes. For lighting, they have used tungsten bulbs and all the electric wires run within Gi pipes, which are used for providing water connection in houses and buildings. They have also recycled old car tyres into comfortable seats for patrons. The entire set up took around three months to complete and the result is absolutely worth all the effort and hard work. They're even planning to add more DIY artwork soon. From wall art and lighting set up to recycled tyre seats, everything has been designed by Aman himself, however, his fellow teammates helped him turn his imagination into a reality.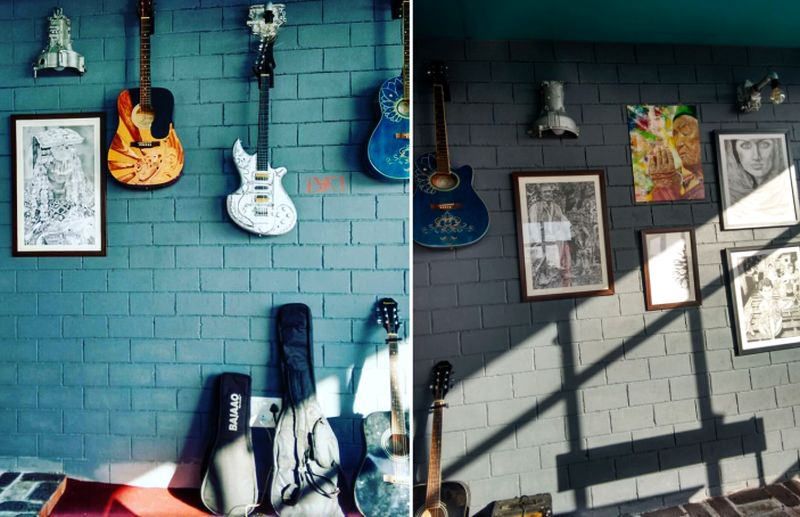 Art gallery, live performances, tattoos and more
Besides the welcoming atmosphere, it a platform for both established and upcoming artists to showcase their talent. You can see the incredible paintings by local artist Anshul Shyam on the wall. Likewise, in future, you may also see artworks of other artists on the wall both for display and sale for the interested buyers.
For those who always wanted to get tattoos but haven't got one till now, there's an opportunity to get inked – temporarily or permanently. You can get the tattoos done by Aman himself, who has got nine years of experience in tattooing, or other professional tattoo artists who work with him.
Another highlight of the place is its live music. You may see Ispat, Dark Studios, Project A2, and other musicians enthralling the audience with enchanting tunes. Plus, upcoming music bands will also be encouraged and given exposure to perform in front of the audience who would appreciate their music.
Posted by Ispat on Monday, March 20, 2017
While treating your eyes and ears with artworks and music, you'll be served delicious food and beverages. Some mouth-watering dishes that you may expect here are fruit rolls, barbecued dishes, and very differently cooked 'thukpa' which is everyone's favourite out here. Moreover, some regular food items and beverages will also be served. In addition, there is a projector setup for IPL's and soccer matches/spending relaxing movie evenings, and there's also a drive-in facility. Furthermore, they are planning to host weekly cycling and motorcycle events to attract more crowd.
Recently, EdgyMinds caught up with Aman Masta and asked him a few questions about the inspiration behind this one-of-a-kind hangout spot in Shimla, and his life journey so far. Here's the detailed interview:
Inspiration
Shimla is undoubtedly a beautiful place that attracts many tourists every year. But it's also a place where many talented artists reside but due to lack of exposure, their passion ends up being just a hobby. To change that, Aman wanted to set up a platform that helps artists to focus more on their talent so that their passion never ends up as a mere hobby.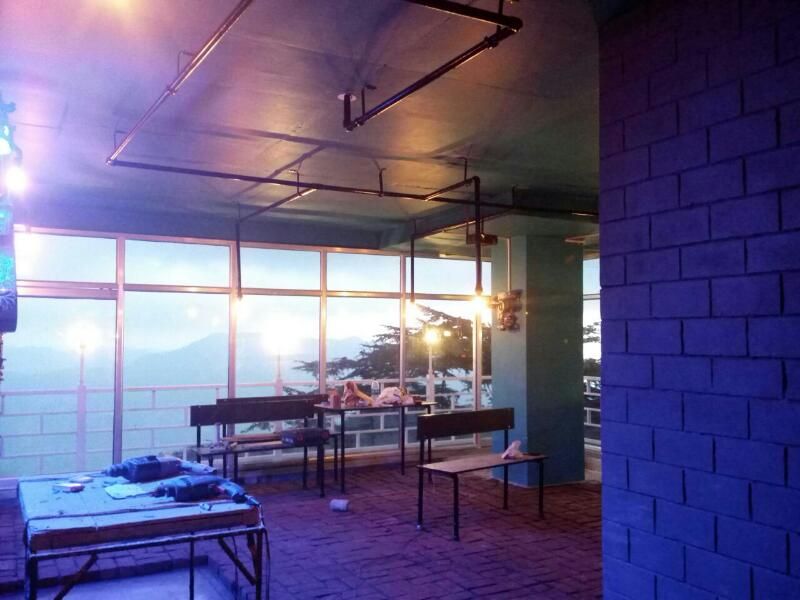 He was working on the idea for past one and a half years. He has formed a team of talented tattoo artists (most of them are his students who learned the art of making tattoos from him), painters and musicians. Initially, his plan was to create a place for his students to display their art pieces and tattoo works.
Ukulele

Posted by Ispat on Friday, March 24, 2017
The inspiration for this place came from the biker clubs that are usually found in many foreign countries, where some of the highlights are tattoos, live music, and beverages. With the similar image in mind, he also created his first tattoo studio called Deathcore Tattoos in Delhi. However, one of this students is a very good Chinese cook and this planted the idea of creating food and art lounge in his head, and later he also planned on bringing live music under one roof.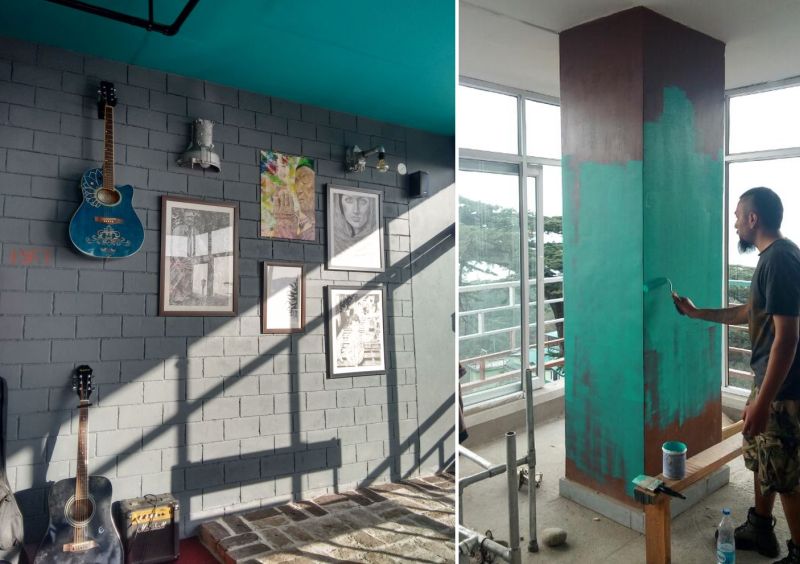 Another talented student of Aman is Anshul Shyam, who makes amazing paintings and sketches. Despite immense talent, he has not got the recognition that he deserves. Aman wanted Anshul's artworks to be showcased here so that right people may get to know about this brilliant artist. Even works of other artists will also be displayed here in near future.
Initial challenges faced by them
The first challenge was to find a place that suits all their requirements, as well as, budget. After waiting for a long time, they finally got the desired property where they had to set up everything from scratch. Another challenge was to find right guys who could help them build an exact place they had in mind.
It took almost 12 days to find a plumber to get the Gi pipes ready for furniture and also a lot of time was taken to explain welders, plumbers and other workers that how things are to be done. But finally, they managed to create a perfect place decked up with desired DIY artworks and lighting fixtures. The interior of this place is surely a treat to your eyes.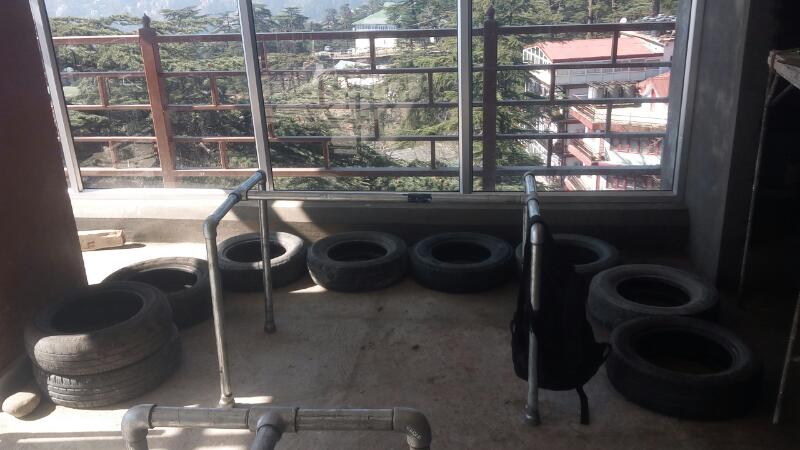 Aman's life journey so far
From a tattoo artist to an owner of this unique food and art lounge, Aman's life journey so far is quite interesting. Born and brought up in Shimla, he spent his childhood in Sanjauli. After high school, he went to Indore for studying Computer Science but couldn't put up his mind in studies. So, he decided to move to Delhi and after studying for a while he started working with Wipro for Dell computers as a technical service officer.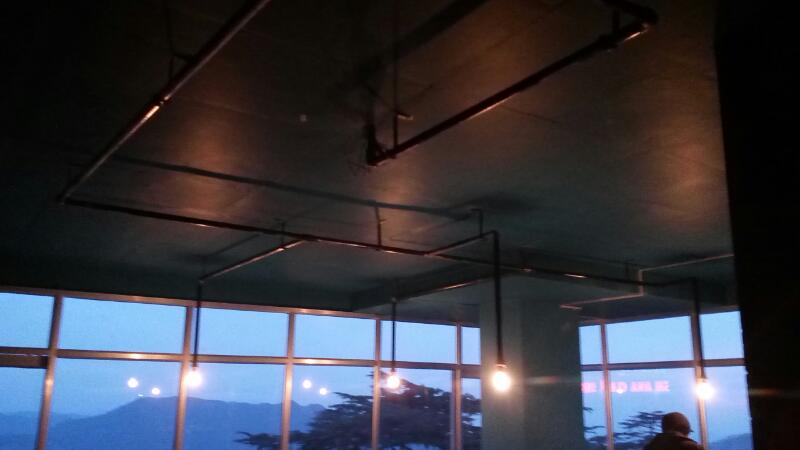 He spent three more years working with different companies and different people, but one thing that always remained with him throughout these years was his art of making tattoos. He soon realized that only tattoos make him happy and he'll continue making them all his life. With the help of his family and some friends, he started his own tattoo shop Deathcore Tattoos nine years ago and have been tattooing professionally ever since.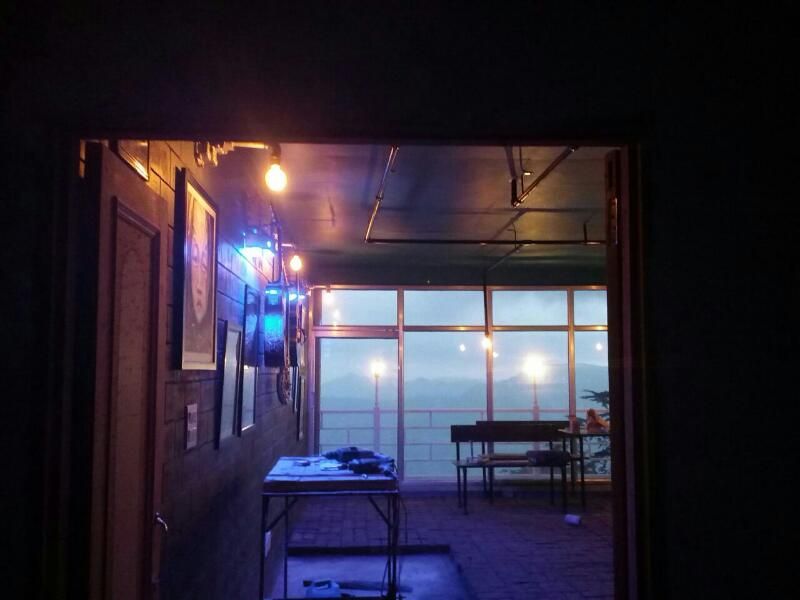 Although he spent most of the years away from Shimla, but his love of this place never ended. He wanted to move back and also do something beneficial for the creative people in Shimla. Now the rest is history and he has finally set up a wonderful place for artists to showcase their talent and others to unwind themselves while admiring the great works of some creative geniuses living around us.
It's really commendable that Aman has put in so much effort for creating a platform for local artists and musicians, as well as, those who admire art and music. This is indeed a place that you can't afford to miss – no matter you live here or planning a trip to Shimla. Find out more information, on their Facebook page.
EdgyMinds wishes Masta's Riding Into The Sun a great success and all the very best for their future endeavours.
Check out "Before and After" completion images of "Masta's Riding Into The Sun" Food and Art Lounge:
Before completion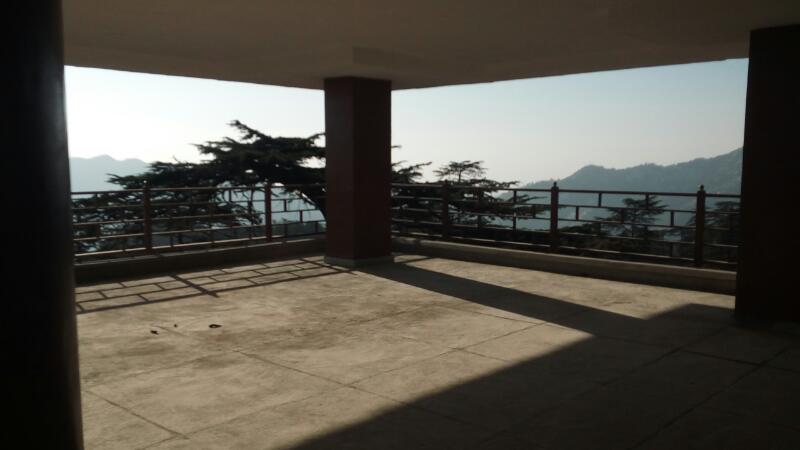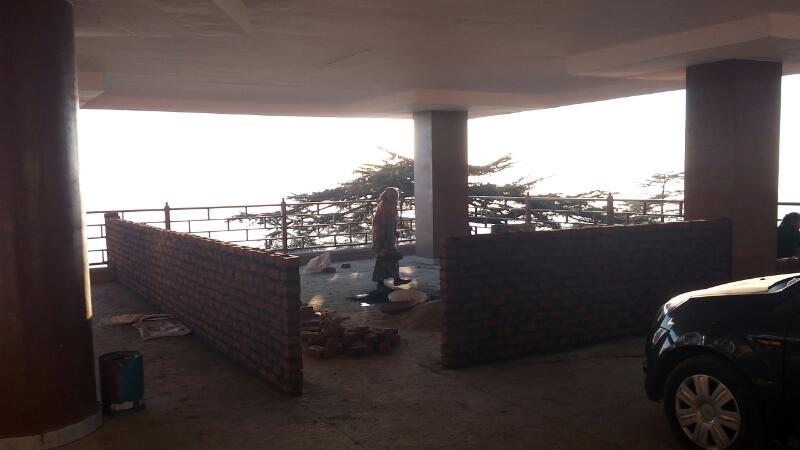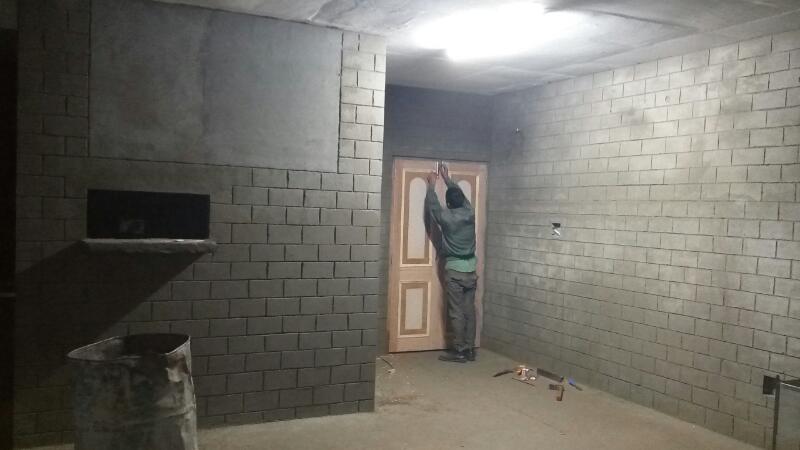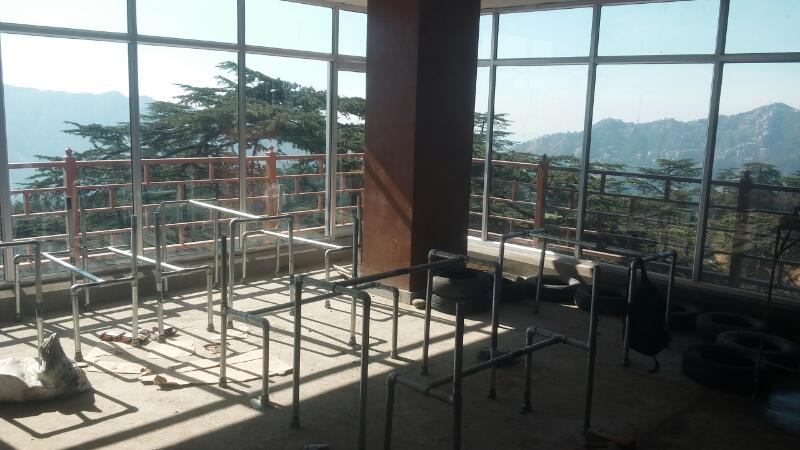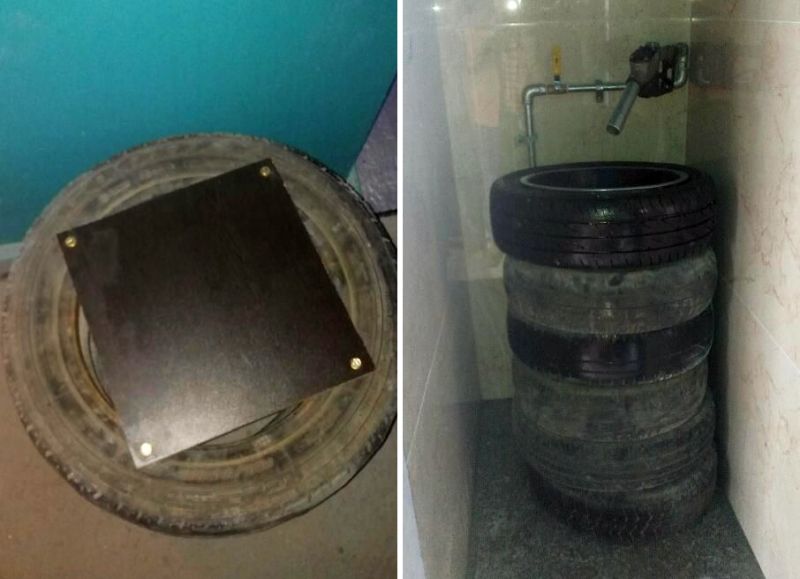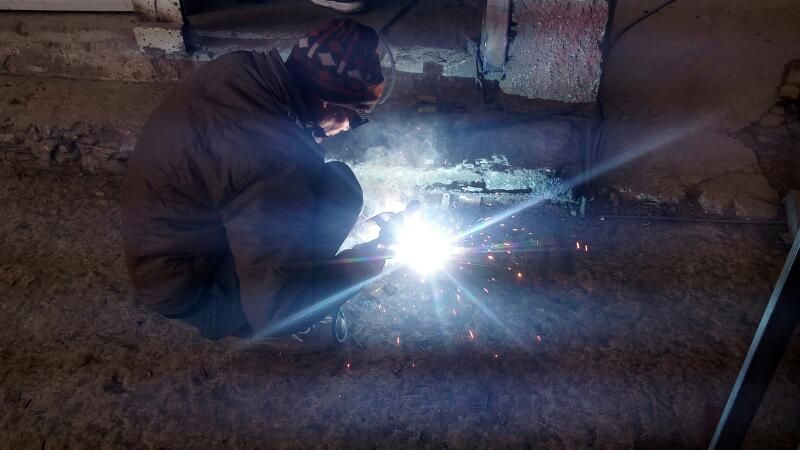 After completion