---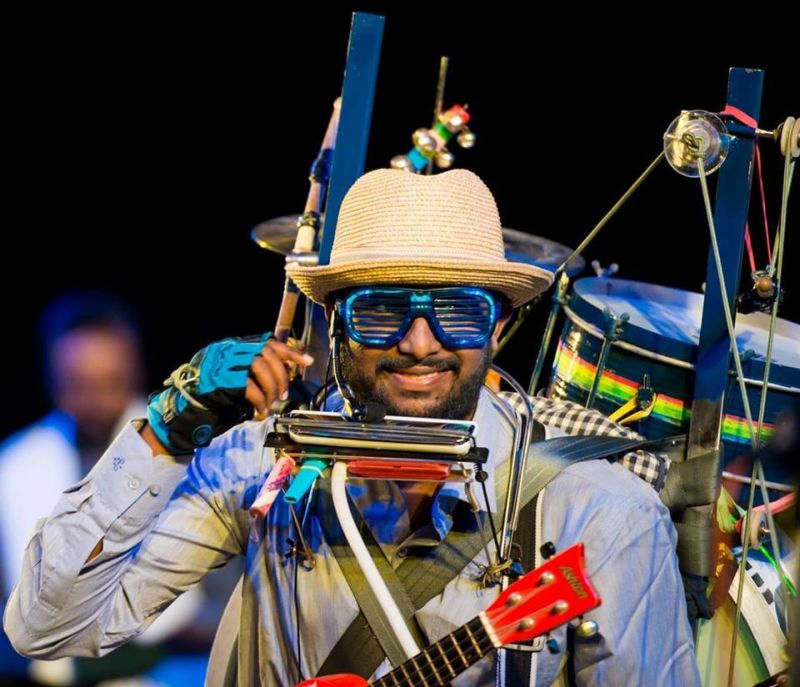 Artists / Featured / Instruments / Music
Who needs an orchestra, when this one-man band can play over 45 musical instruments?
This is an inspiring story of a Mumbai-based 24-year-old musician, Gladson Peter, who has brought the concept of 'one-man band' to India. Hence, entitled as the India's first 'one-man band.' Well, this concept is not new to the world, as the one-man band (which refers to the ability to play a number of instruments by the same person at once) is largely practiced by many musicians throughout the world. But it is indeed a refreshingly new concept to our country.
An inspiring musical journey
Coming back to Gladson's beautiful journey, from being a Mumbai-based musician to India's first one-man band, he started playing different musical instruments since the age of three. However, in initial years of his school, he was more into sports activities and was kind of unaware what exactly he needed from life.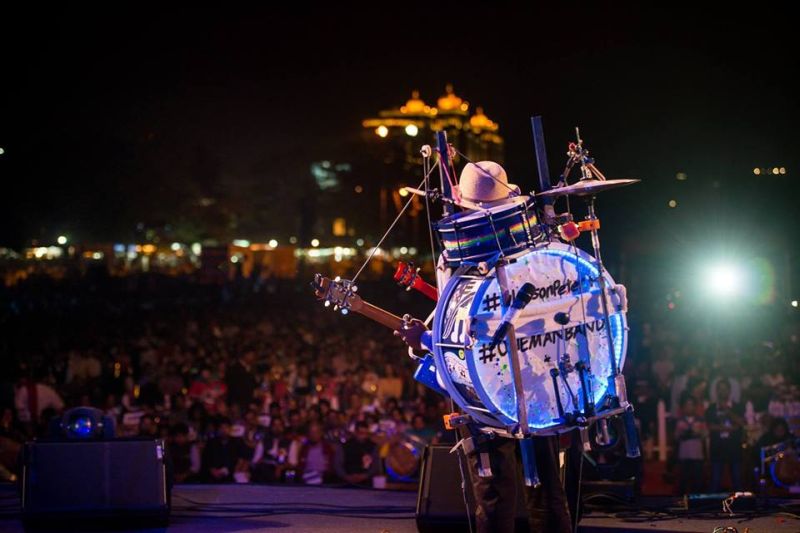 A low phase came into his life when he was diagnosed with tuberculosis. This took both an emotional and a physical toll on his life, as he was not allowed to go to school, to play outdoor games or anything he liked doing. This phase left him completely directionless, until one day when he remembered a drawing that he made in class VIII during a camp. Back then, he sketched a picture of a man playing a number of instruments surrounding his body. That's when he knew what he wanted to do in future.
With a clear motto in mind, he was determined to be a musician. However, due to his medical condition, he was not allowed to do strenuous exercises, and playing a few instruments also fell into that category. But he didn't want to lose any hope, so he started off with playing ukulele. His first public performance was with NSPA (Natural Streets for Performing Arts) in 2014.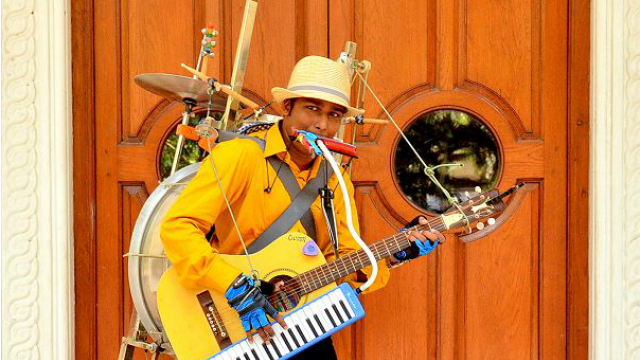 After that, he never looked back, and slowly the list of instruments that he can play started to increase with time and now he can play over 45 musical instruments. He plays bass drum, snare drum, cymbals, hi-hat, acoustic guitar, pianica/melodica, harmonica, slide whistle, kazoo, tambourine, ghungroos and the list goes on.
In a short span of time, he has managed to reach where he wanted to be – all thanks to his years of dedication. He can balance 13 instruments, weighing more than 25 kg, at once while playing them all in complete harmony.
P.S. – It's always great to see such talent develop over the years, especially when it comes from our own homeland.
Check out the videos below to see Gladson playing multiple instruments for the audience.