---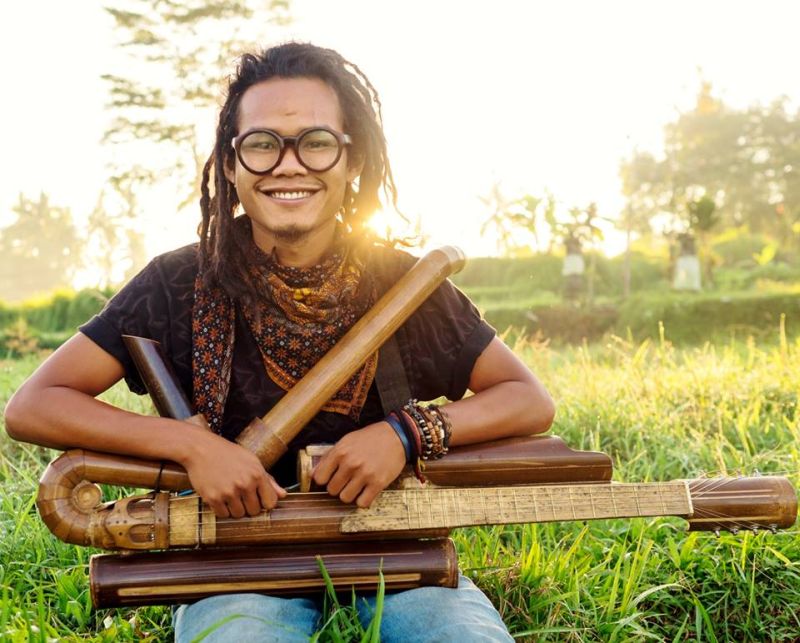 Artists / DIY / Instruments / Music
We all know about the classic instruments of music such as guitar, drums, violin, and the list goes on. But have you ever heard of the music instrument called Rasendriya? Well, this innovative music instrument is the creation of Rizal Abdulhadi, a uniquely talented multi-instrumentalist, folk singer, songwriter, instrument maker and social activist from West Java, Indonesia.
He dedicates his music towards creating real change in society with creativity, both in Indonesia and globally. While exploring the use of Bamboo for instruments, he has created this unique music instrument, Rasendriya, which is the combination of the guitar with didgeridoo and percussion. The resulting piece sounds equally harmonious like most music instruments that you may have heard or played before.
Besides Rasendriya, he has also created Bamboo Lapsteel Guitar and other stringed instruments. Using his handmade instruments, Rizal has created a new style of Folk music that combines Blues, Ballad, Rock, Reggae with enchanting folk notes. His lyrics are both in Indonesian and English, and mostly revolves around one's journey, adventure, spirit, opportunity, democracy, as well as, some social issues. He is one revolutionary artist who is likely to bring a change in society with his music in the coming years.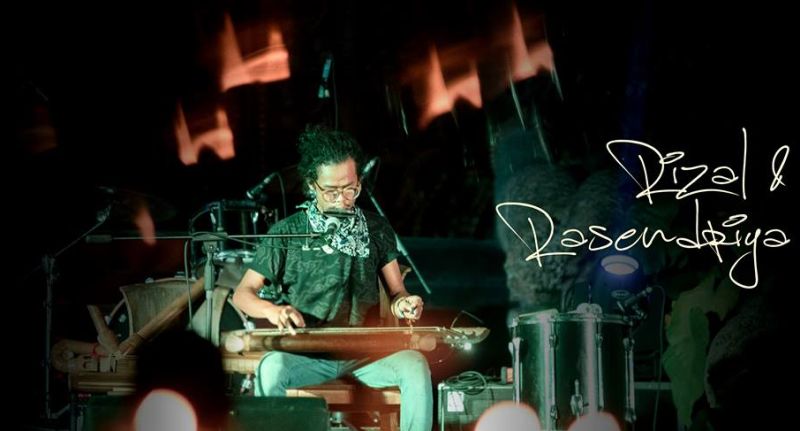 Since 2012, he is playing in his home country, as well as, taking his music to other countries like Malaysia, Singapore, and Australia. One of his memorable performances was in 2014 at TEDx Ubud. He further wants to spread his music to the entire world and bring a positive change in people's mindset.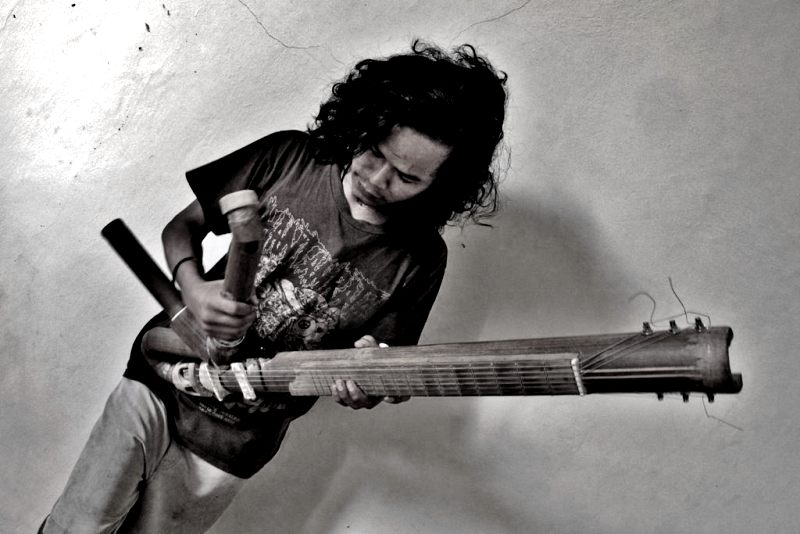 Apart from playing music and making innovative instruments, he also organises workshops to teach people how to make instruments using bamboo and other recycled materials. This way he is also trying to reuse old objects into something functional, which will be beneficial for the environment as well. Rizal's work is truly commendable and he surely deserves a bigger platform to showcase his talent and also make people aware of his unique musical instruments.
Find out more about him on his Facebook page. For now, check out the videos given below to enjoy some of his musical performances.