---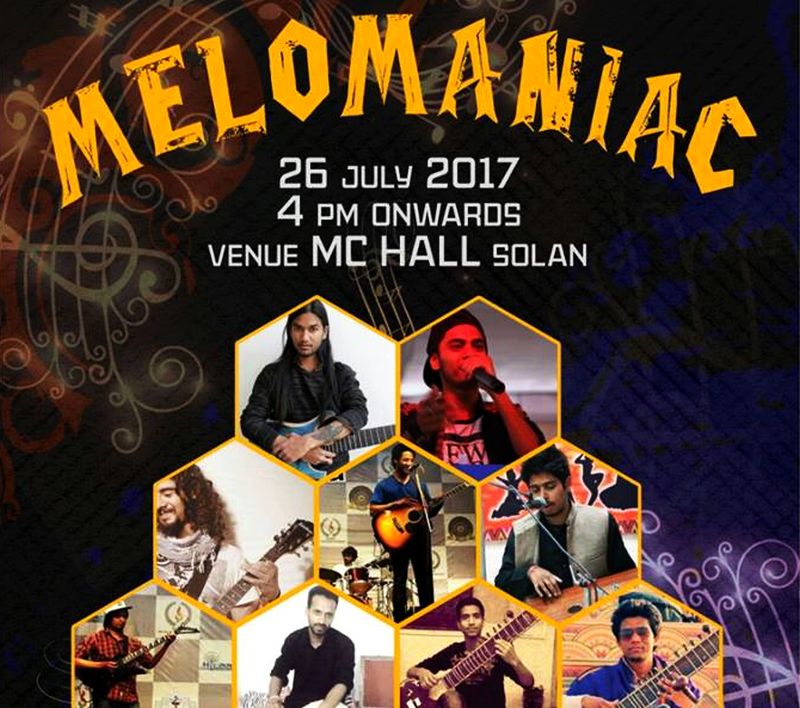 Artists / Music
Despite many talented musicians and artists in Himachal, there are very few events or platforms to provide them the recognition they deserve. But Melomaniac, a music event organised by Solan-based band Artha, aims to bring together local musicians and audiences with a love for different music genres like metal, classical, hip-hop, rock etc. The event kicks off at 4.00 P.M. on 26th July at MC Hall, Solan and is completely free. Yes, you read that right! NO ENTRY FEE!!
The term 'melomaniac' refers to a person who's passionate about music. It very well defines the event that has been organised by "the musicians for the musicians," and of course, the music lovers. It's great to see local musicians coming to promote the idea that they do have their original music, aside from the covers that are usually performed. It will also be a great opportunity for locals to enjoy good music. Moreover, they will get to know about some of the well-known, as well as, lesser known talents from their hometown.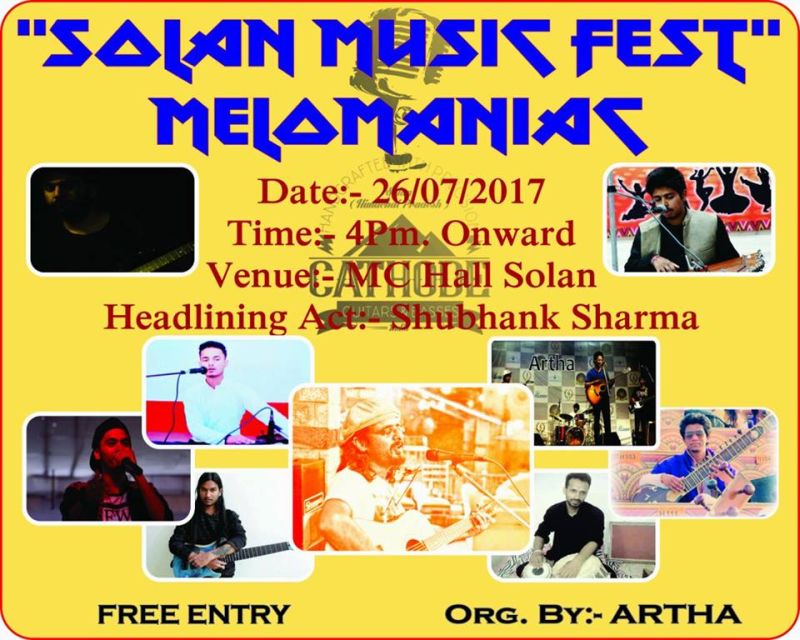 According to one of Artha's band members,
To celebrate the amazing gift of music, Artha has organised an event named "MELOMANIAC" in Solan city on 26th of July.

The venue for the event is MC Hall Solan.

There's no entry fee for the audience and the main attraction of the event will be SHUBHANK SHARMA, who is making a name all over the nation.

There are many talented musicians in our city who've represented Solan and Himachal in various platforms but very few people recognise their achievements.

To provide a common stage to such fine artists and help them promote their talent, this event is expected to be successful. This event will last for about 4-5 hours. And there will be a variety of music.
Here's a list of artists performing at Melomaniac this Wednesday.
Shubhank Sharma (Headlining act)
Artha (Hindi rock band)
Hp14 (Hindi rock band )
Kuldeep Chandel (Classical singer)
Saurav Attri ( Gazal singer )
Mridul Tomar ( Metal guitarist )
Sunil Tomar (Tabla player )
Sutej Sing (rock and metal guitarist )
Rizing Rebelz ( Hindi soft rock band )
Vijay ( Sitar Player )
Dharmender (Sitar player )
Mayank Rawat a.k.a Rap ID (Rapper )
Vikas Verma (Rapper )
Shreya (Western vocals )
Kailash (Gazal singer )
Cathode Guitars will be displaying their guitars at the event and also give a short promotion speech about their company.